With the Z MTL Tank, it is a beautiful atomizer that the user will have in his hands. It measures 55.25 mm in height with a diameter of 22.4 mm. It is therefore not bulky, has a stainless steel and Pyrex construction and 2 Z – engraved for Zeus – occupy a central place. Moreover, Geekvape had the excellent idea of making this piece available in several colours from which it is possible to choose at the time of purchase.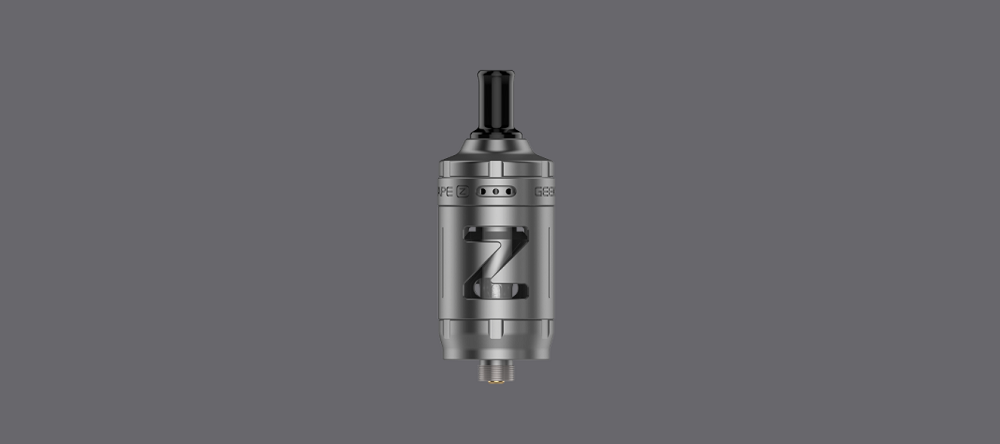 As for the e-liquid autonomy, the tank offers a significant capacity of 2 ml. Its filling is done from the top, which is easy to do since you just have to unscrew the top cap. On the other hand, the glass is protected by the metal shell, the presence of the 2 hollow Z's allows to have a view on the remaining liquid level and the waterproofness – of a remarkable level – protects from any risk of leakage.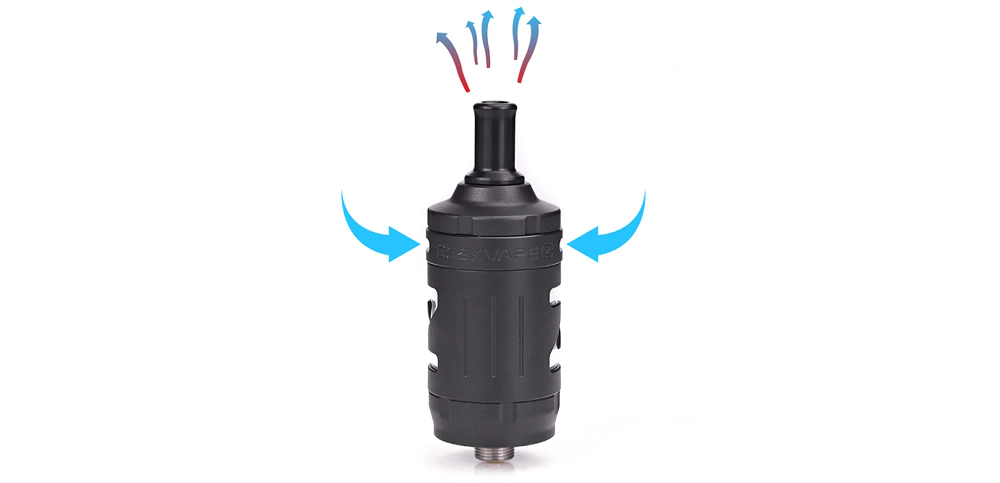 The Z MTL Tank atomizer has an advantage that many atomizers must envy. Indeed, its adjustable and precise airflow system located at the top of its structure allows the air to enter on the sides before going down then up along the coil to the drip tip. This way, the flavours are preserved and diffused in the best conditions. As the name suggests, the Z MTL Tank is ideal for an MTL draw.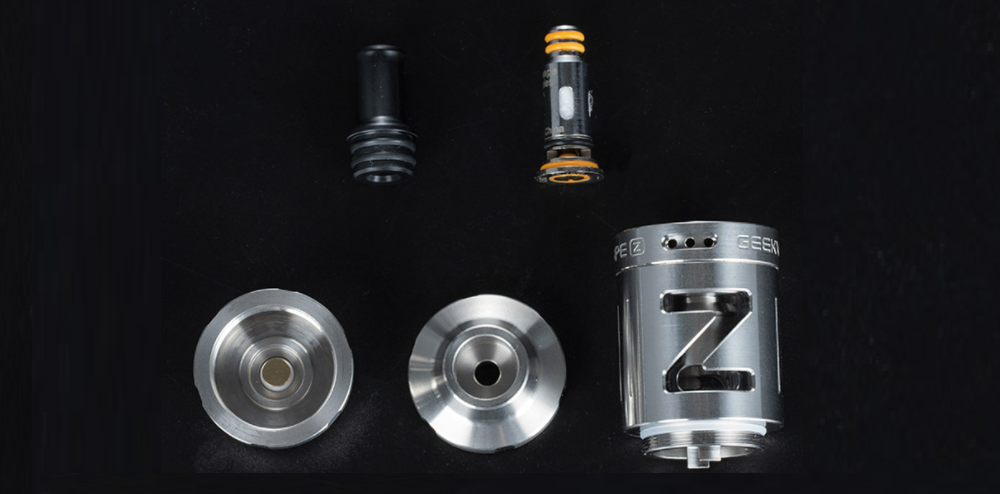 As far as coils are concerned, this atomiser is compatible with Geekvape's A coils, which are designed for the MTL. They are also able to produce a dense vapour and retain the flavours. 2 are supplied :
A coil with a value of 0.8 ohm (12-16 watts)
A coil with a value of 1.2 ohm (8-12 watts)
Finally, a drip tip and a 510 connector complete the package. Thanks to this connection and the 22.4 mm diameter, the user can attach this atomizer to many boxes on the market.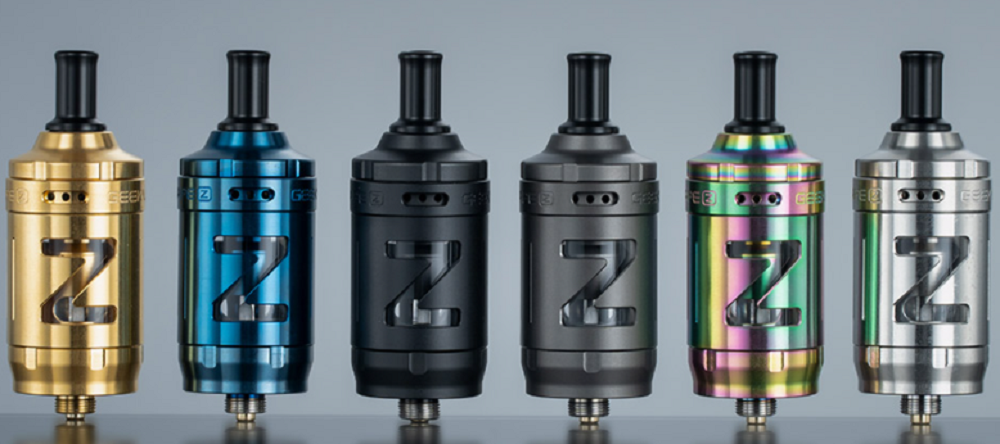 Efficient, beautiful and practical, the Z MTL Tank is already making an impression. It will offer excellent moments to MTL enthusiasts as well as to beginners and experienced users. An explosive product !
Contenu :
1x Z MTL Tank
1x Geekvape A series coil (pre-installed 0,8 ohm)
1x Geekvape A series coil (spare 1,2 ohm)
1x Warning card
1x User manual