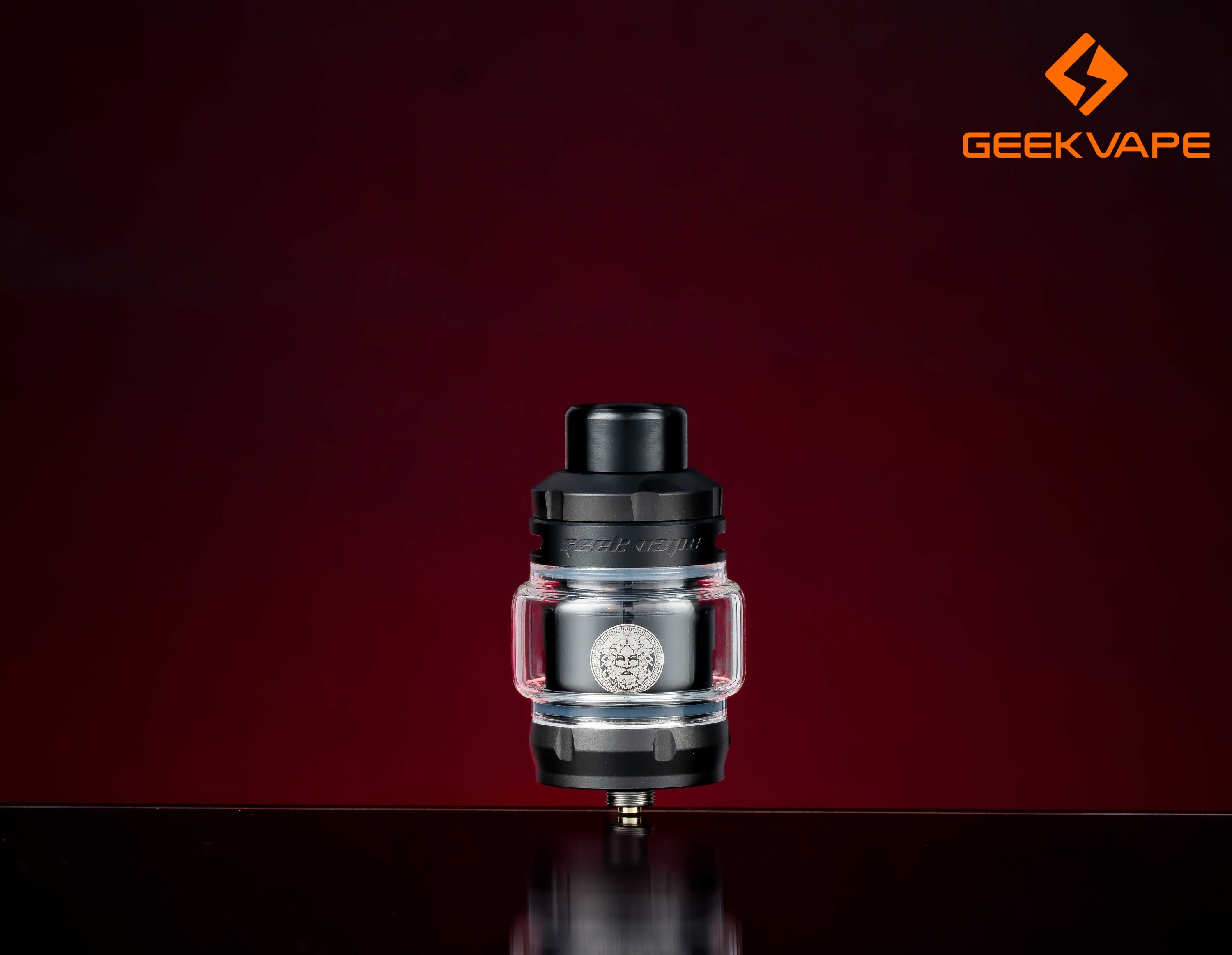 As its predecessors, the Z Max is a sub-ohm atomizer designed to create large clouds and obtain very good flavors. This tank is able to be filled with 4ml of e-liquid. Available in six colors, it offers dimensions of 32 mm in diameter for 55.85 mm in height. Always carrying this iconic portrait of Zeus on its front.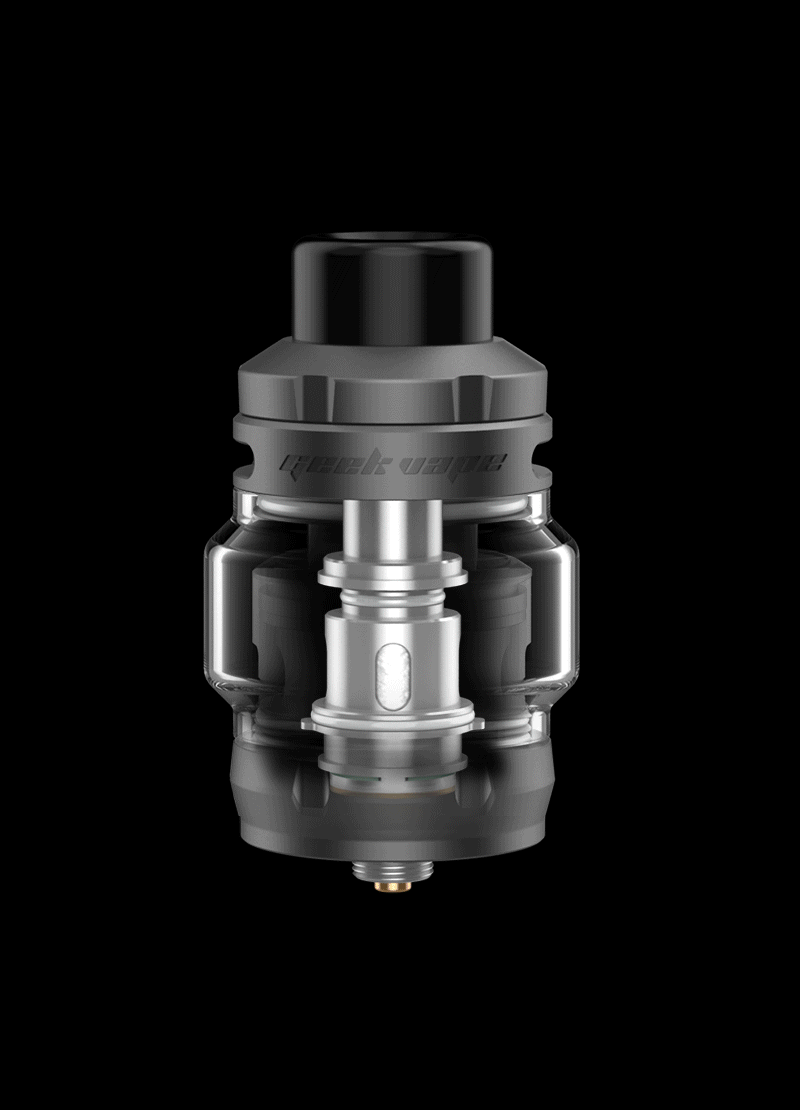 The Z Max offers a dynamic airflow system. The air enters from the top and then passes through the bottom before it can reach the mouth. This method gives better flavors and a more accurate airflow. It also makes any leakage through the air intakes impossible.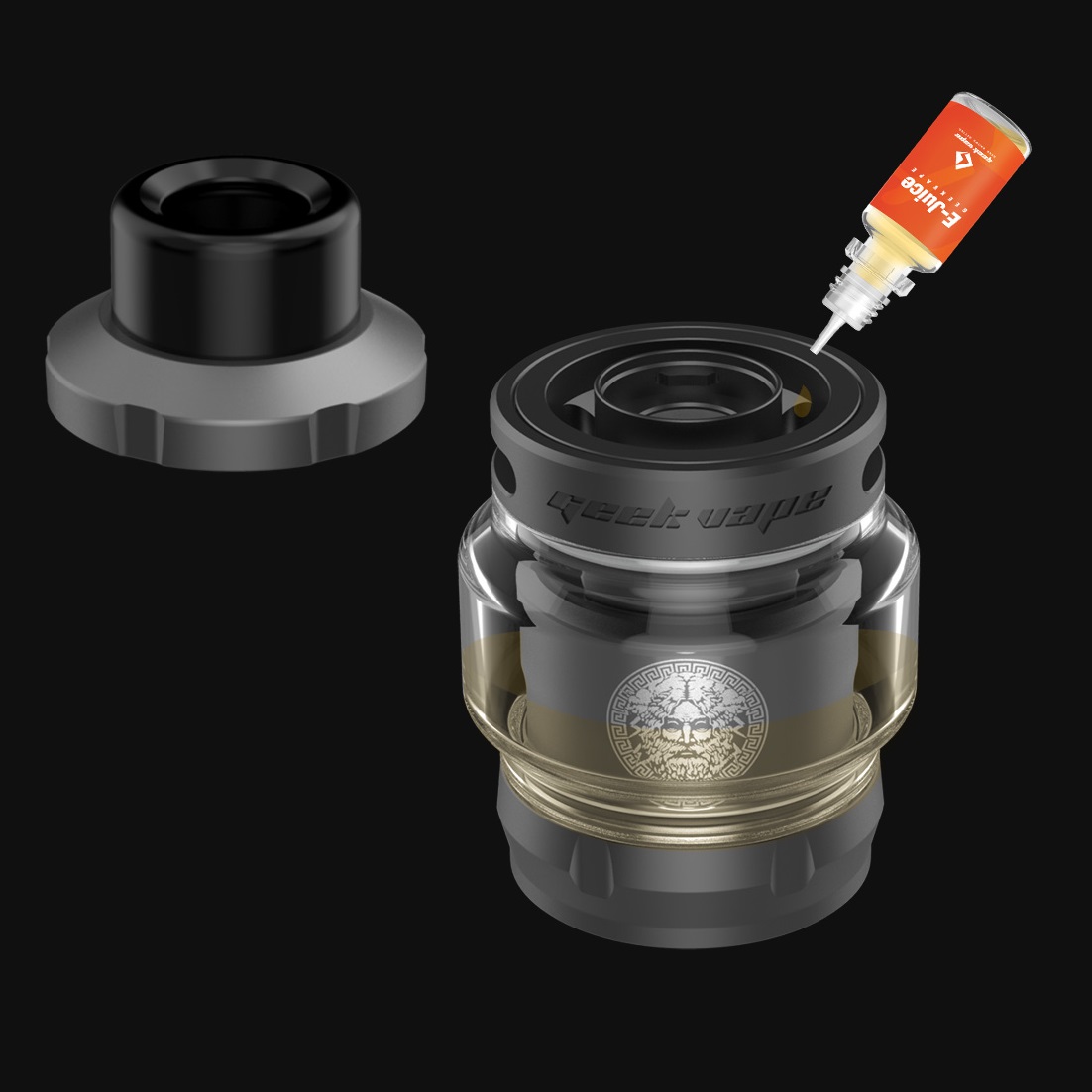 The atomizer Z Max Subohm is filled from the top through two slots. To do, you must press the top cap and make a quarter turn to unlock the security.
For the coils, this atomizer is compatible with all the coils of the Geekvape M series. In the pack, there are a 0.14ohm M coil (60-80W) pre-installed as well as a 0.2ohm M coil (70-85W).
Features :
Dimensions: ø32mm x 55.85mm
Stainless steel and Pyrex glass construction
Capacity: 4ml (spare glass 2ml)
Coils: M series
Coils included: M 0.14ohm, M 0.2ohm
Top filling system
Adjustable airflow
Drip tip: 810
Contents :
1x Z Max Subohm Tank 4ml
1x M 0.14ohm coil (60-80W – pre-installed)
1x M 0.2ohm coil (70-85W)
1x Spare glass (2ml)
1x Spare parts pack
1x Drip tip