Successful designs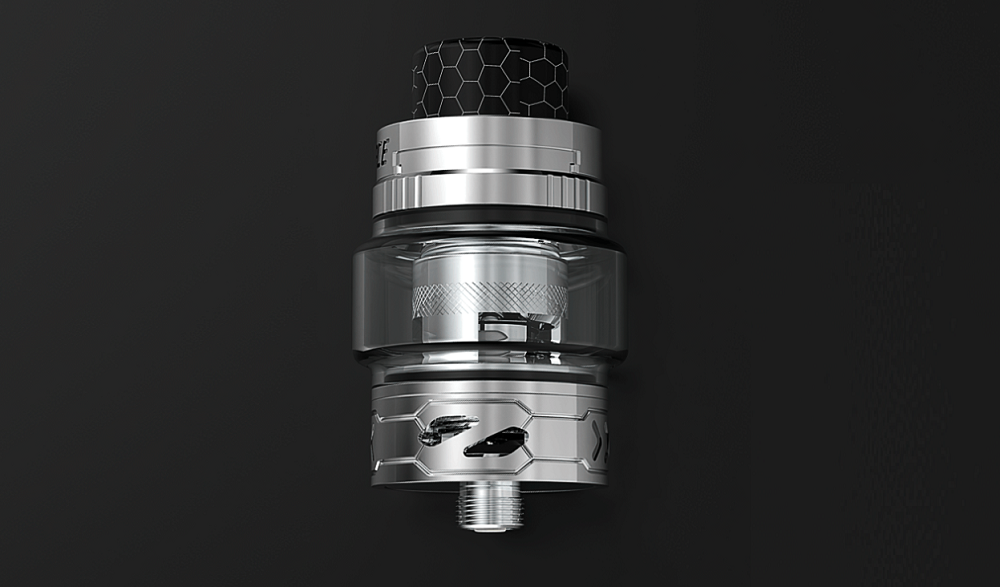 Innokin knows how to design its products with inspiration and this Z Force is no exception. It is a beautiful piece with a diameter of 28 mm. It has a glass bulb in the middle of its structure and neat engravings on the top and bottom. As for its 810 drip tip, it features some attractive honeycomb patterns. The Z Force is certainly a beautiful model.
Attractive features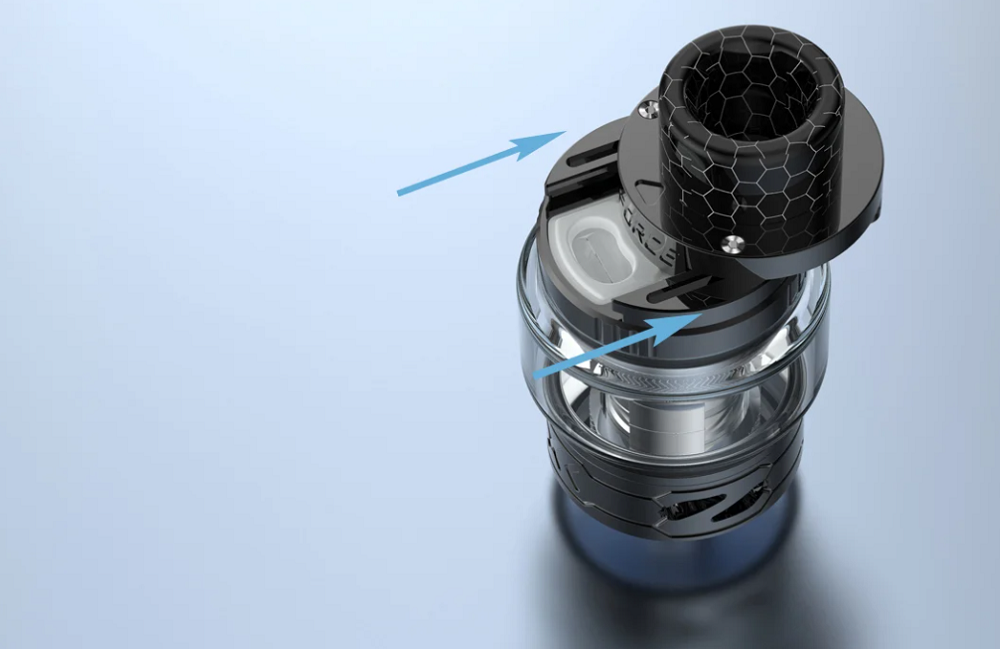 In addition to its visual qualities, the Z Force atomizer also has certain qualities on the technical level. Its glass bulb offers the user a large capacity of 5.5 ml. There is therefore no need to worry about the e-liquid autonomy. Then, as for the filling, it is done from the top and simply by sliding the top cap.
In addition, the atomizer is equipped with a piston system that prevents leaks and waste of e-liquid. It also allows you to change the coil without having to empty the tank.
The airflow is positioned at the base and, thanks to it, the user has the possibility to choose between a DL and RDL draw.
Moreover, by being removable, this atomizer also makes it easy to clean and maintain. It is indeed easy to change its glass or seals if the need arises.
Finally, the Z Force is compatible with the manufacturer's ZF coils, which are equipped with DuoPrime technology that provides a more tasty and saturated vape. 2 coils are provided :
A ZF coil (pre-installed) with a value of 0.2 ohm (50-80W)
A ZF coil with a value of 0.3 ohm (30-45W)
While the 0.2 ohm coil is ideal for a DL vape, the 0.3 ohm coil is perfect for an RDL draw.

DL draw, guaranteed quality of flavours, excellent autonomy in e-liquid and simplicity of use, the Z Force atomizer from Innokin asserts itself as a remarkable piece.
Contents :
1x Z Force atomizer
1x 0.2 ohm ZF coil (pre-installed)
1x 0.3 ohm ZF coil
1x spare glass (5 ml)
1x bag of O-rings
1x user manual