Filling couldn't be simpler in a child proof/leak proof tank of this type. First pull up on the top cap, then with your thumb or finger on the marker, slide open the top cap to reveal the silicon leak proof seal of the fill port. The silicon fill port on the TPD version tank has a self-sealing valve into which you can insert your chosen filling bottle nozzle to fill the tank.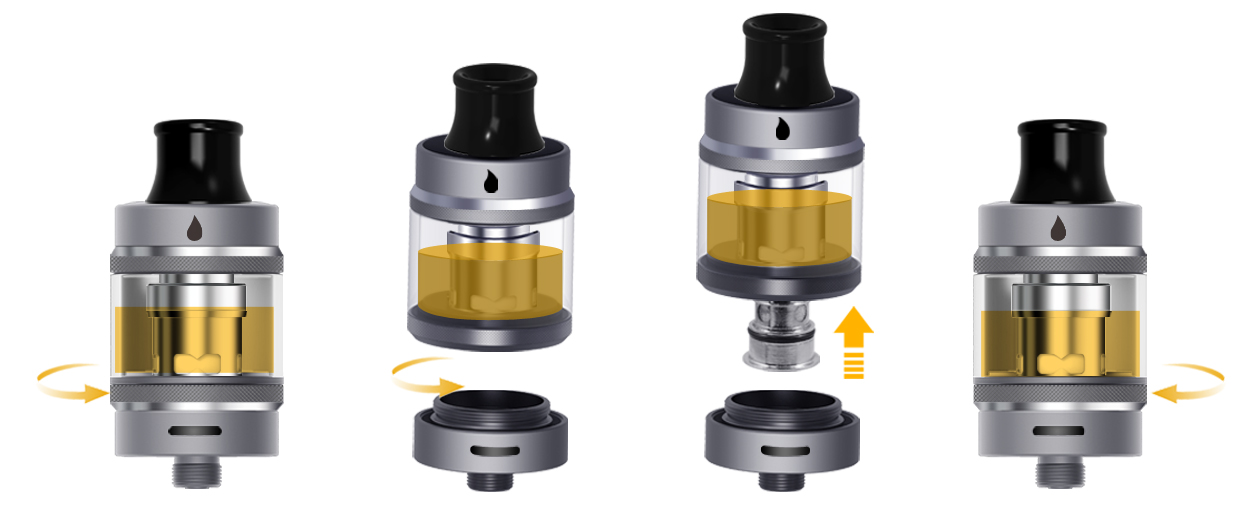 On the Aspire Tigon tank, coil replacement is just a case of unscrewing the base hardware, pulling out the old coil and replacing with a new one. Then screwing the base hardware back on again.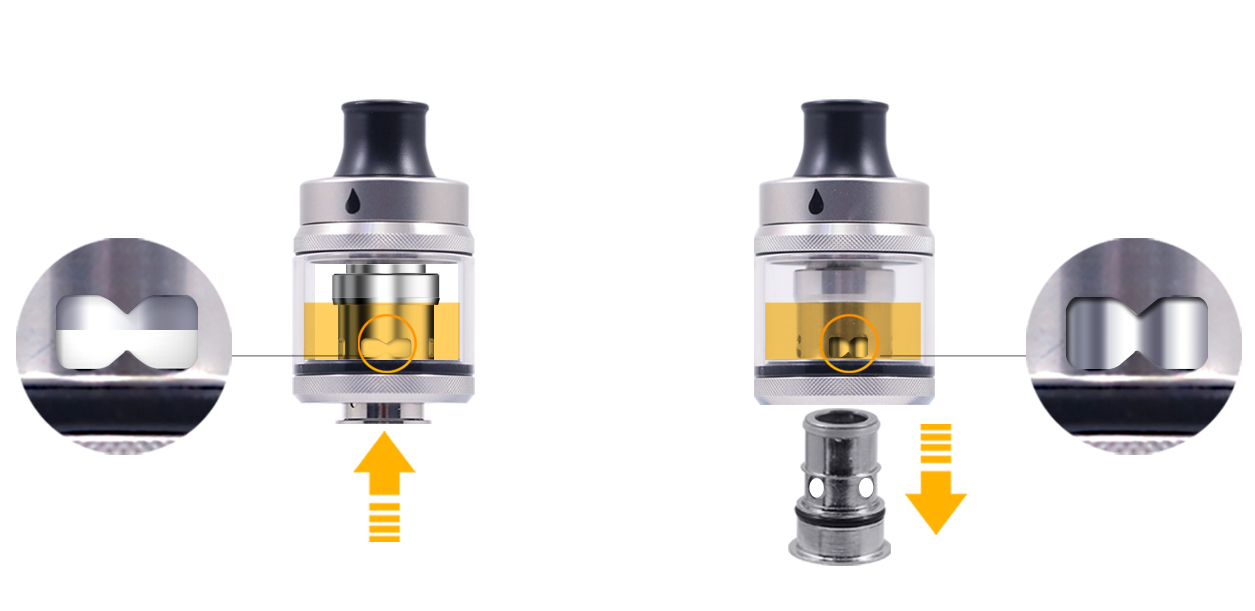 The first Aspire product to use an ingenious design that will seal the wicking holes in the tank when the coil is removed.

Interchangeable 510 drip tips for either MTL or DTL style vaping.
Features:
Size: 22.3mm / 23mm x 49mm
Capacity: 2ml
Coil: 0.4ohm Coil(23-28W), 1.2ohm Coil(10-12W)
Easy top filling system with child lock function
Adjustable air airflow for MTL & DTL draw with two drip tips
Bottom precise airflow adjustment
Content:
1x Tigon Tank (2ml, 0.4ohm pre-installed)
1x Glass tube
1x Extra drip tip
1x Coil (1.2ohm)
10x O-rings
1x Warranty Card
1x Screw adjustment tool
1x User Manual