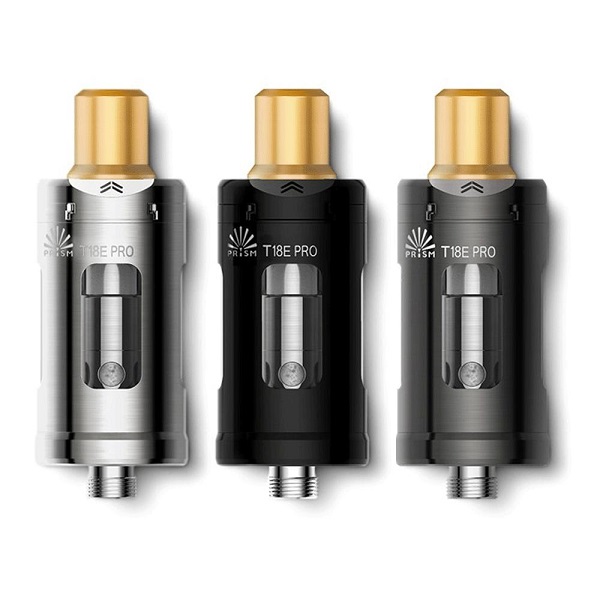 What quality of design for this T18E Pro! Successor of Prism T18, this miniature atomizer is worthy of its predecessors with a diameter of 18 mm thanks to which you will be able to adapt it to all boxes. Sober in aesthetics, marked by the simple inscription T18E Pro and the logo of the Prism range on the upper part, this piece refuses any embellishment, true to its desire for simplicity.
Because the T18E Pro is as simple in its aesthetics as in its operation. You just have to slide the top cap to fill, from the top, its reservoir which offers a capacity of 2 ml. In addition to this, a drip tip and a 510 connector. As for the airflow, it is not adjustable. However, this will not prevent you from indulging in a tight vape in indirect inhalation.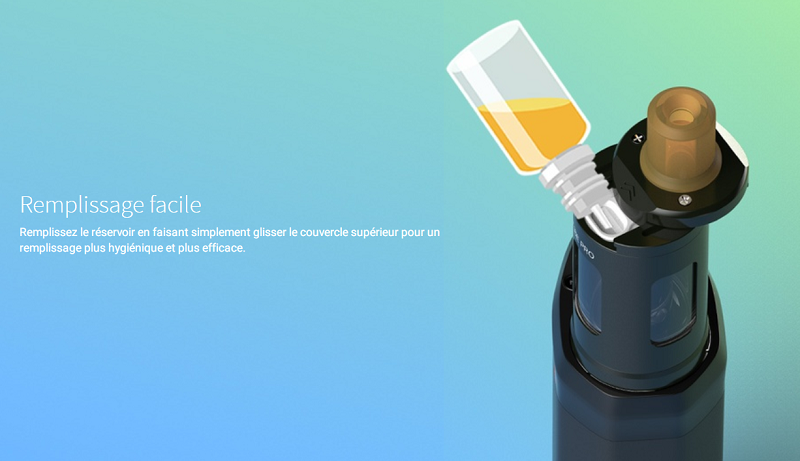 As for the coils, the T18E Pro is compatible with the T18E and M18 coils from Innokin. Moreover, it is delivered with 2 Prism T18E 1,7 ohm coils (9-13,5 watts).
With the T18E Pro, Innokin makes speak its qualities, qualities to which you will be sensitive during your moments of vape.
Contents:
1 x T18E Pro
2 x Prism T18E 1.7 ohm coils
1 x O ring spare