An atomizer with a futuristic design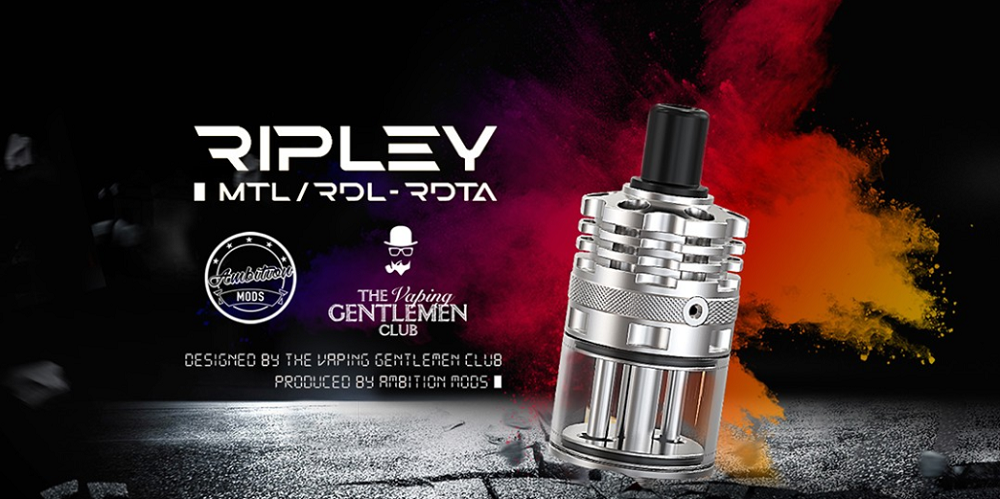 When Ambition Mods and The Vaping Gentleman decided to join forces, it resulted in a fruitful collaboration. The proof is in the form of the Ripley RDTA, a rebuildable atomizer that measures 22mm in diameter, reaches 52mm in height and weighs a whopping 45 g. It is therefore light, compact and its diameter allows it to be attached to many boxes.
In addition, it is made of no less than 3 materials, namely SS316, silicone and POM. It is therefore a robust model and the manufacturers have given it elaborate and futuristic lines via heat sinks placed on the top cap. The user will appreciate this appearance that is out of the ordinary, especially since he can choose between several colours at the time of purchase.
In addition, the atomizer is equipped with a drip tip 510. Two drip tips are included : one for the MTL and one for the RDL.
A 3.2 ml tank and an airflow with multiple diameters
The Ripley provides a tank with a capacity of 3.2 ml. It is filled from the top. As for leaks, they are non-existent.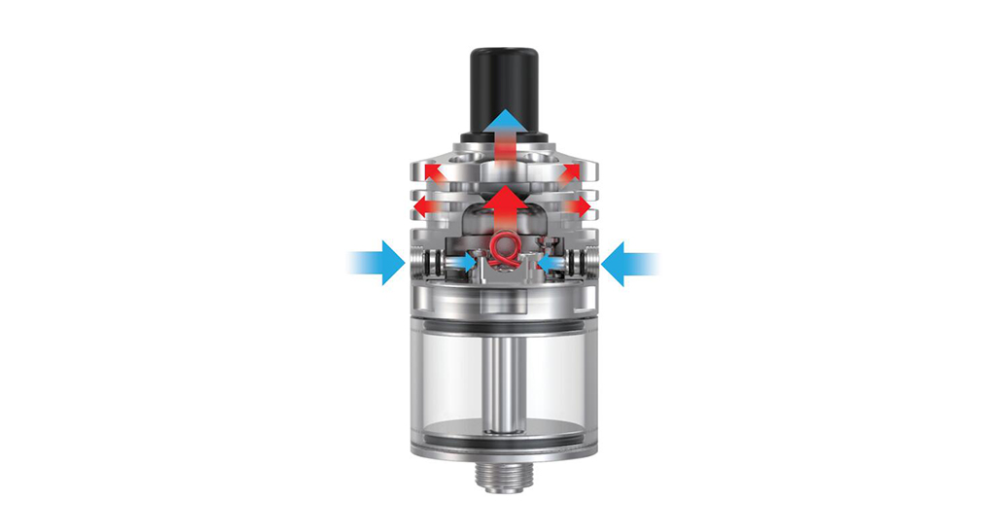 As for the airflow system, it has something to satisfy many people. It is an airflow located on the upper part. It is double with 2 inlets located on each side of the sprayer. But above all, there is no rotating ring. SS316 airflow pins are supplied, which have diameters of 0.8, 1, 1.6 or 1.8 mm. These are simply fitted into the airflow holes. The adjustment of the airflow will be more precise, the flavours will be better and the user will be able to personalize his vape by choosing tighter or looser draws. A screwdriver is provided to perform the operation.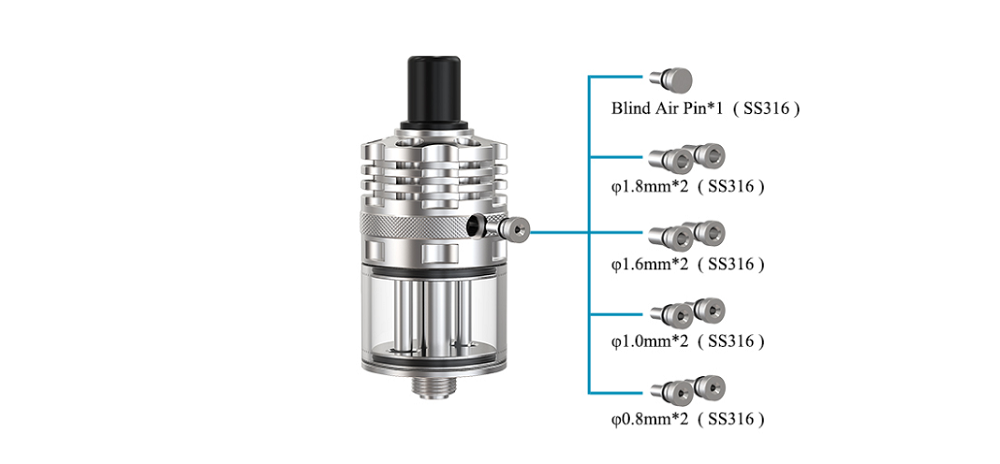 A single coil deck, a remarkably well-designed liquid riser
On the upper part of this RDTA, the user will find the deck. It is able to accommodate 1 coil which can be installed easily and quickly. In addition, 2 wells collect the condensation and increase the air vortex.

Finally, the Ripley benefits from an exceptional liquid rise system. This liquid goes up to the coils through 2 tubes named Xylema, which are designed for an MTL draw. But if the user wishes to indulge in the RDL draw, a solution exists. He can replace the tubes with Mesh sheets (supplied).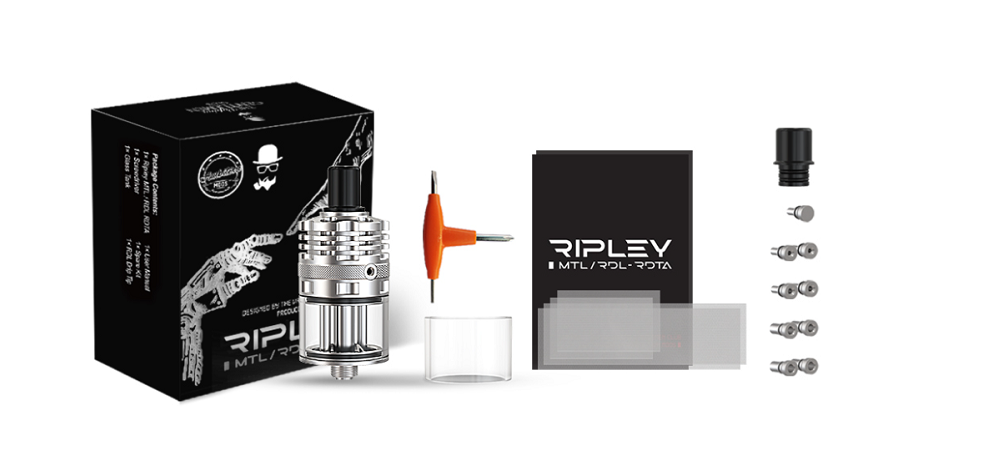 The Vaping Gentleman and Ambition Mods have created a rebuildable with extraordinary capabilities. The successor to the Bisphop RTA, the Ripley RDTA is aesthetically splendid and technically powerful. It is a model to be reckoned with.
Contents :
1x Ripley RDTA
1x screwdriver
1x glass tank
2x drip tips
4x 316L Mesh325
1x Blind Air Pin
1x spare kit
2x air pin 0,8 mm (mounted)
2x air pin 1 mm
2x air pin 1,6 mm
2x air pin 1,8 mm
1x User Manual