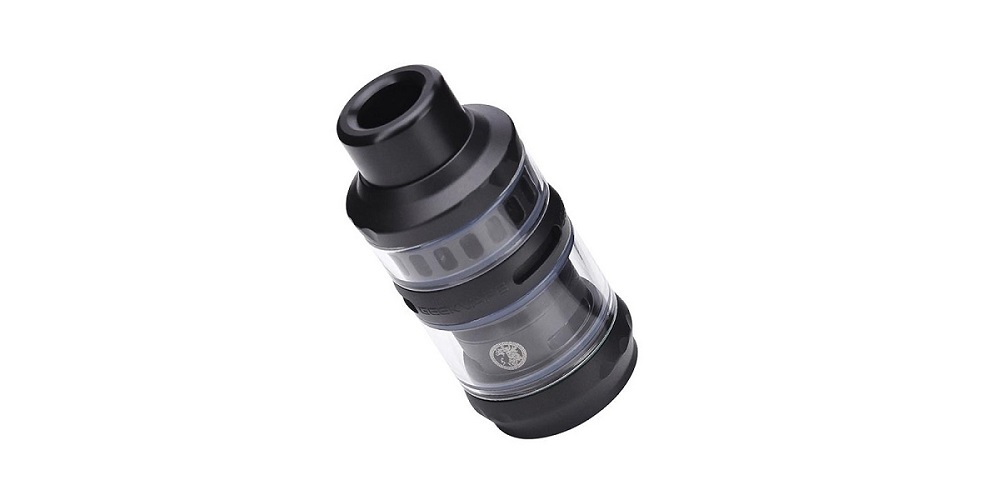 Geekvape will once again satisfy users with this P Subohm Tank. Indeed, we are in the presence of an atomizer as attractive aesthetically as technologically. Its lines are neat, as simple as elegant, and the name of the manufacturer is displayed on its surface, in the middle of its 59.35 mm height. Between black and silver, between gold and rainbow, the user will have the choice between multiple colours when buying. The diameter is 26 mm. The end of the 510 connector is gold-plated and at the top is an 810 drip tip that ensures a comfortable vape.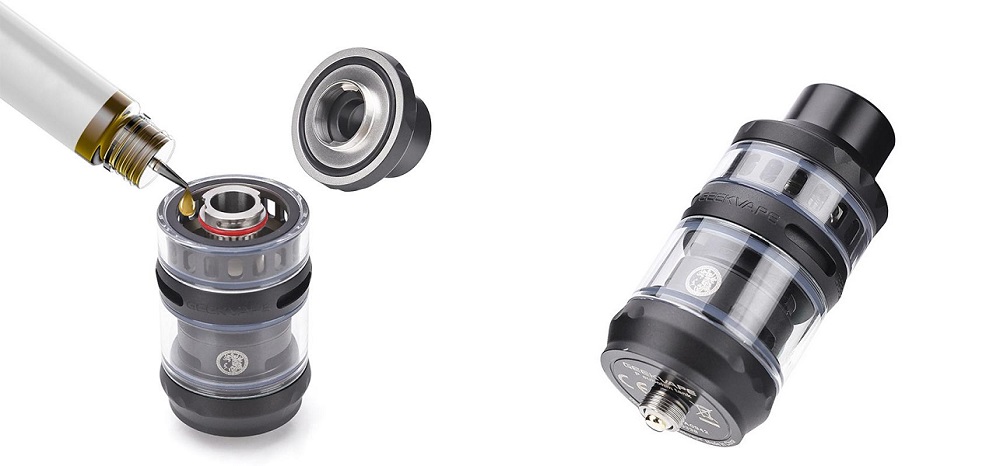 The tank fills from the top. It is generous with its 5 ml capacity, especially since it is shock resistant, has 2 storage chambers to protect against leaks and has a 360° filling slot.
The airflow is also present. It is median (positioned in the middle), adjustable, airtight and has 3 air inlets, offering the possibility to switch from DL to RDL draw.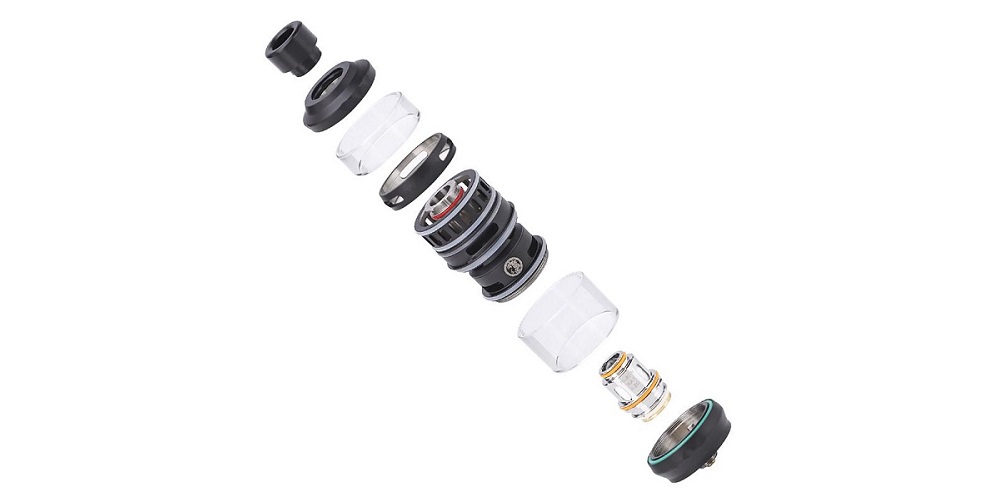 Finally, the P Subohm Tank is compatible with the Geekvape Z series coils. 2 are included :
A 0.2 ohm coil (70-80 watts) pre-installed
A 0.4 ohm coil (50-60 watts)
In view of these qualities, the P Subohm Tank asserts itself as a nugget, a product of great value capable of providing excellent moments of vape.
Contents :
1x P Subohm Tank atomizer
1x drip tip 810
1x 0.2 ohm coil from the Geekvape Z series
1x 0.4 ohm coil from the Geekvape Z series
1x bag of spare parts
2x spare glass tubes (one long and one short, 5 ml)