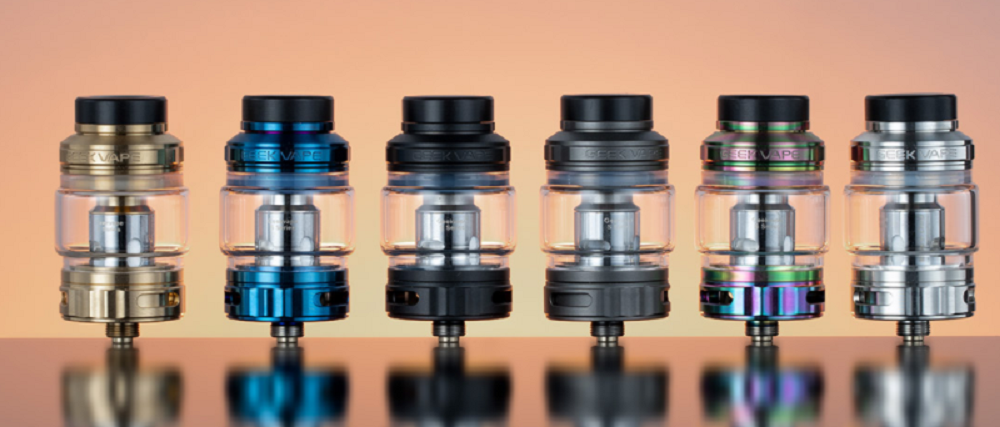 The Obelisk C represents the new generation of Obelisk sprayers. The name C, it has it from Cerberus, another atomizer of Geekvape. Indeed, the Obelisk C takes some characteristics of this one, especially the drip tip 810 and its appearance. Made of stainless steel, the Obelisk C has a discreet shape in which the brand name stands out. Its dimensions do not exceed 43 x 25 mm. With such a height and such a diameter, the Obelisk C presents a limited size which, added to a 510 connector, makes it adaptable to many mods.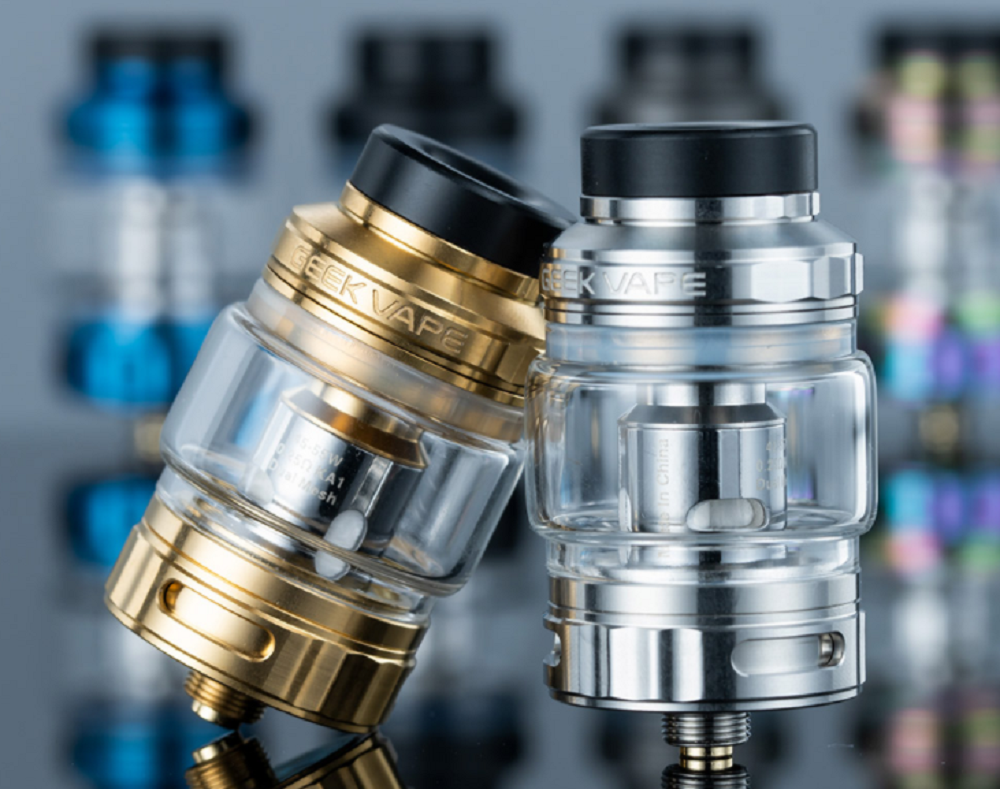 Thanks to a bulb glass, the capacity of the Obelisk C reaches 5,5 ml while the filling – which is done from the top – is disconcertingly easy. It is enough to unscrew the top cap of a quarter turn to reach the filling holes. Note that the manufacturer also provides a straight glass of 4 ml.
As for the adjustable airflow, it is located at the base. It consists of 3 openings and provides the user a dense steam and an excellent rendering of flavors.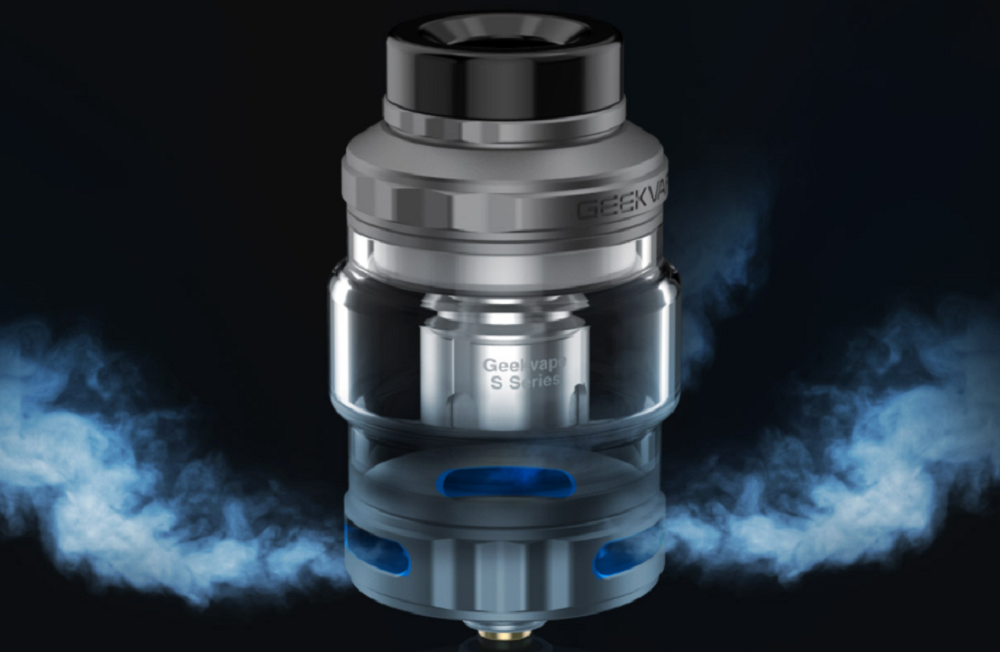 Finally, this atomizer is compatible with the coils S of Geekvape. These are Super Mesh coils that also create the production of steam and restore the flavors wonderfully. 2 are also provided :
A coil S with a value of 0.25 ohm (45-55 watts)
A coil S with a value of 0.15 ohm (80-90 watts)
This subohm GeekVape is a high quality atomizer for users who love high vapors. In addition, it comes in several colors. A good additional point for this Obelisk C.
Contents :
1 x Obelisk C
1 x S 0.25 ohm coil (pre-installed)
1 x coil S 0.15 ohm (80-90 watts)
1 x spare parts
1 x replacement glass 4 ml