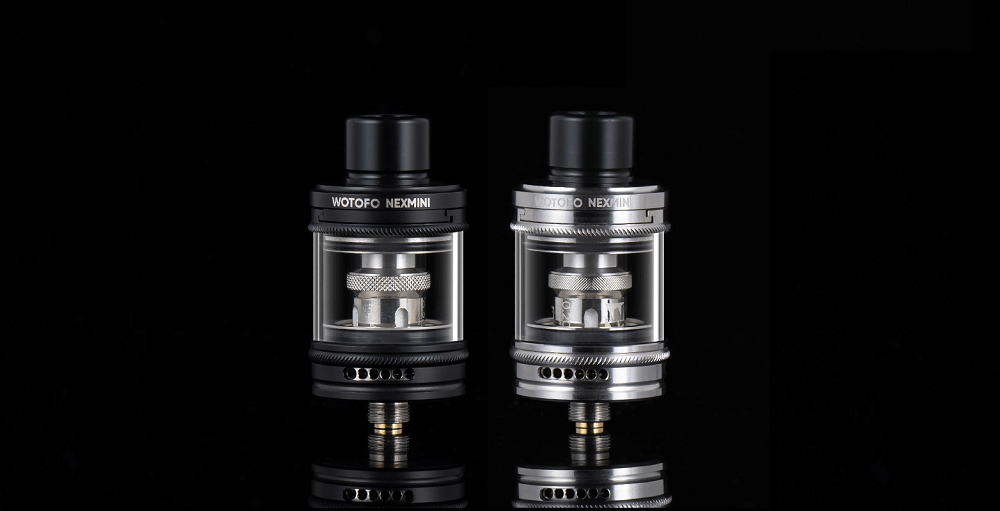 Wotofo was keen to create a compact atomizer. The Nexmini displays dimensions of 32.85 x 25 mm (not taking into account the drip tip and thread). It takes little space and the user will have no trouble moving it where he wants.
Aesthetically, the manufacturer has made the Nexmini a discreet piece, far from any flashy aspect, devoid of any superfluous ornaments or extravagant lines, and at the top, the user will find a 810 Delrin drip tip that his lips will appreciate as it is comfortable. Finally, at the base is positioned a 510 thread through which it is possible to attach this atomizer on many boxes.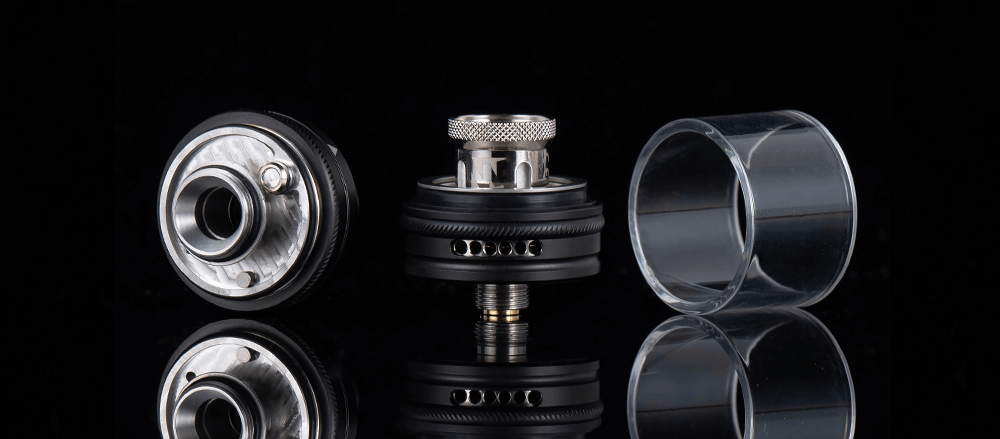 The capacity of the tank is able to reach the 4.5 ml. In fact, there is a possibility to choose the level of content, the manufacturer provides 2 tubes :
A straight glass in PCTG with a capacity of 3.5 ml
A bulb glass with a capacity of 4.5 ml
Regarding the filling, it is done from above. The user will have no difficulty in carrying out the operation. It will suffice to open the top cap and pour the liquid into the hole thus discovered. As for the risk of leakage, they are removed because of the presence of a child safety. Then, at the bottom of the atomizer, there is an adjustable airflow with 6 holes. We can choose its type of draw.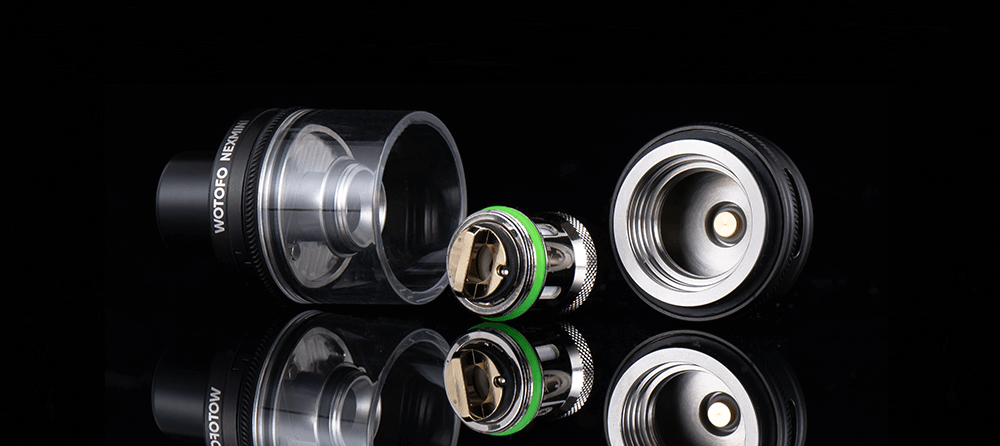 Regarding the coils, 2 are provided :
A D43 Clapton Mesh coil (pre-installed) with a value of 0.2 ohm (45-55 watts)
A coil D41 A1 NexMESH with a value of 0.2 ohm (37-43 watts)
It is also possible to install the 0.2 ohm D42 NetMESH (45-55 watts) and the 0.15 ohm D44 Dual NexMESH (35-45 watts), but they are sold separately.
All these coils will provide delicious flavors. Indeed, with the Nexmini, the restitution of the flavors is excellent.

The Nexmini from Wotofo combines compactness, safety, ease of use and performance. It is a quality subohm, ideal if the user is a beginner.
Content :
1x Nexmini Subtank
1x D43 Clapton Mesh coil (pré-installed)
1x D41 A1 nexMESH coil
1x Bubble glass tube (4,5 ml)
1x User manual