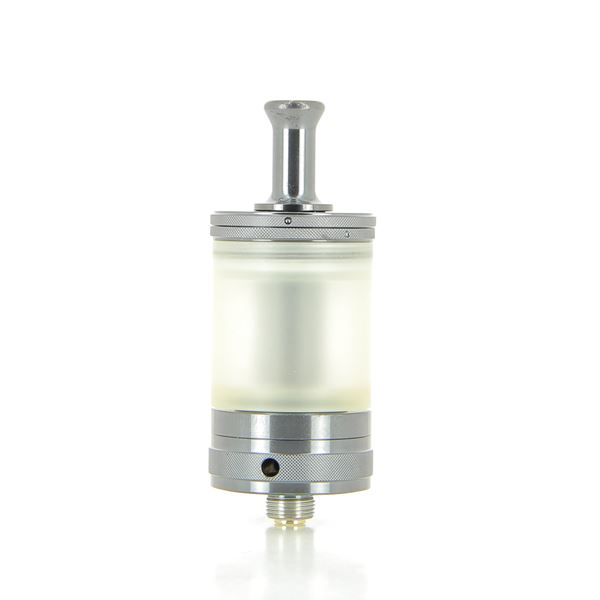 Aspire and Taifun have teamed up to bring you a new version of their Nautilus GT. This year, the popular sprayer celebrates its first anniversary. So rather than just having a "happy birthday", Aspire is offering a special edition that will delight everyone. In fact, Aspire has taken the features of the limited edition Nautilus GT and added a longer 510 drip tip that will enhance the flavour experience. As a result, this anniversary edition is slightly larger with its dimensions of 58 x 24mm. Entirely made of stainless steel, it also has a PSU tank which gives it an extremely elegant design.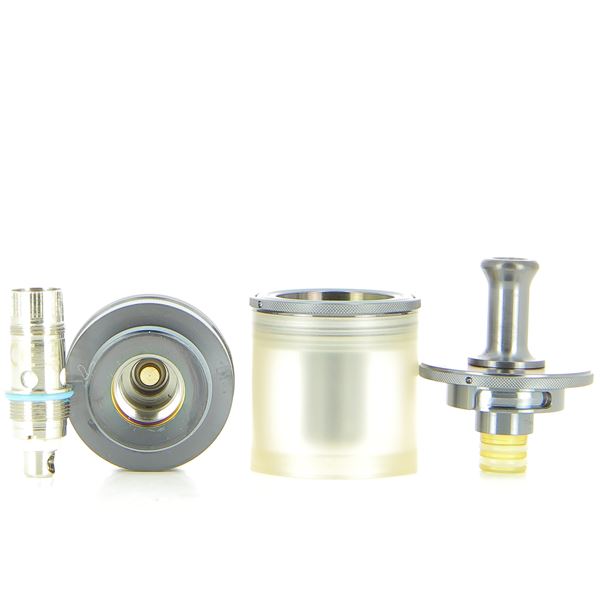 This tank has a capacity of 4.2ml. Thanks to it, the user is sure to be able to spray all day long without running out of liquid during the day. Filling the tank is easy. Simply turn the top cap a quarter of a turn to access the filling hole.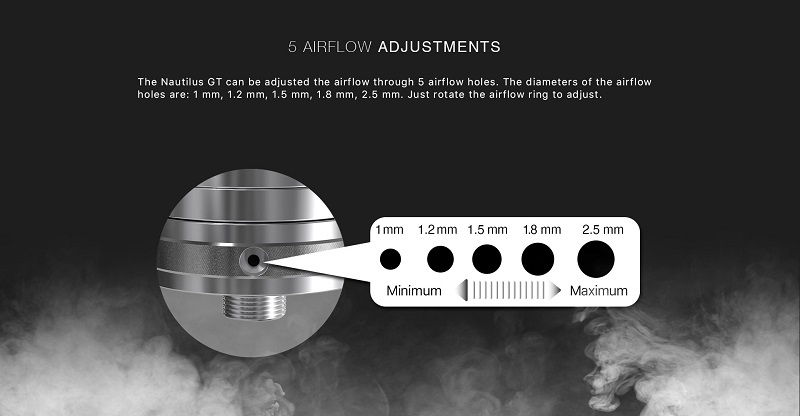 The Nautilus GT Anniversary Edition has been entirely designed to optimise the flavour of indirect inhalation. To do this, it has an extremely precise adjustable air flow system. It is thus possible to adjust the draft with five small holes with different diameters: 1mm, 1.2mm, 1.5mm, 1.8mm or 2.5mm. This allows you to obtain the draft perfectly adapted to your needs.
Finally, it comes with two coils. Between the Nautilus 2S Mesh in 0.7 ohm (20-25W) and the Nautilus BVC in 1.6 ohm (7-11W), you will have the choice to obtain a vape adapted to your taste. It is also compatible with all Nautilus coils offered by Aspire.
Features
Dimensions: 58 x 24mm
Diameter: 24mm
Materials: stainless steel / PSU
Capacity : 4.2ml
Filling from the top
Compatible coils: all Nautilus Aspire coils
Coils supplied: Nautilus BVC 1.6ohm coil (7-11W) / Nautilus 2S Mesh 0.7ohm coil (20-25W)
Adjustable air flow system
Drip tip 510
Connectors 510
Contents
1 x Nautilus GT Anniversary Edition
1 x Nautilus 2S Mesh 0.7 ohm coil (pre-installed)
1 x Nautilus BVC 1.6 ohm coil
1 x bag of gaskets
1 x user manual