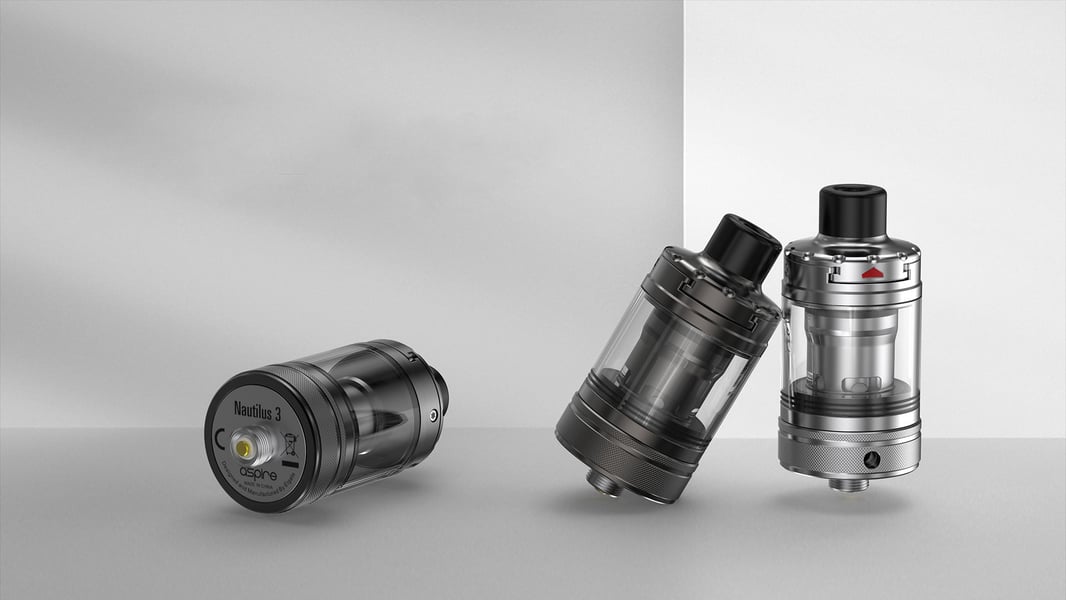 The sober Nautilus 3 has dimensions of 48.5mm high and 24mm in diameter. It will make happy tight draw lovers.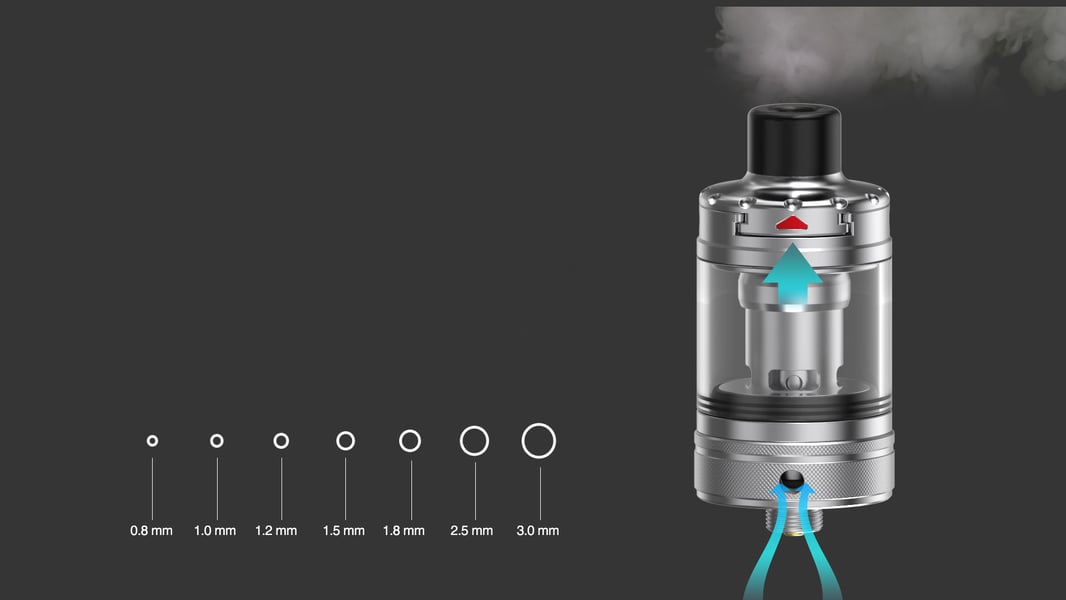 Thanks to the ring present at the bottom of the atomizer, the airflow of the Nautilus 3 is adjustable with precision. It is possible to obtain seven different airflows ranging from 0.8mm opening to 3mm.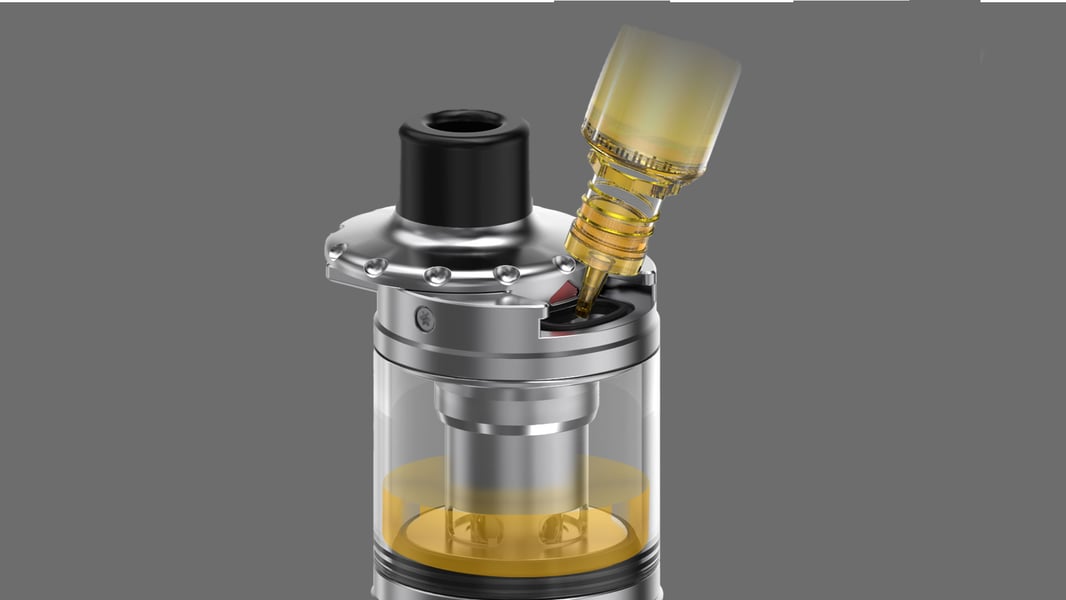 Simple to use, the Nautilus 3 is filled from the top. To do this, simply slide the top cap so that the filling hole is revealed. It is even possible to change resistance while having liquid in the tank thanks to the presence of a protective valve so that the liquid does not enter the chamber of the coil.
Concerning the coils, the Nautilus 3 is delivered with a preinstalled 2S Mesh coil in 0.7ohm. A BVC coil in 1.8ohm is also part of the package. Beyond that, the Nautilus 3 is compatible with all Nautilus series coils.
Contents :
1 x Nautilus 3
1 x BVC 1.8ohm coil
1 x 2S Mesh 0.7ohm coil (preinstalled)
1 x Spare glass (4ml)
1 x Spare drip tip
1 x User manual
1 x O-rings pack