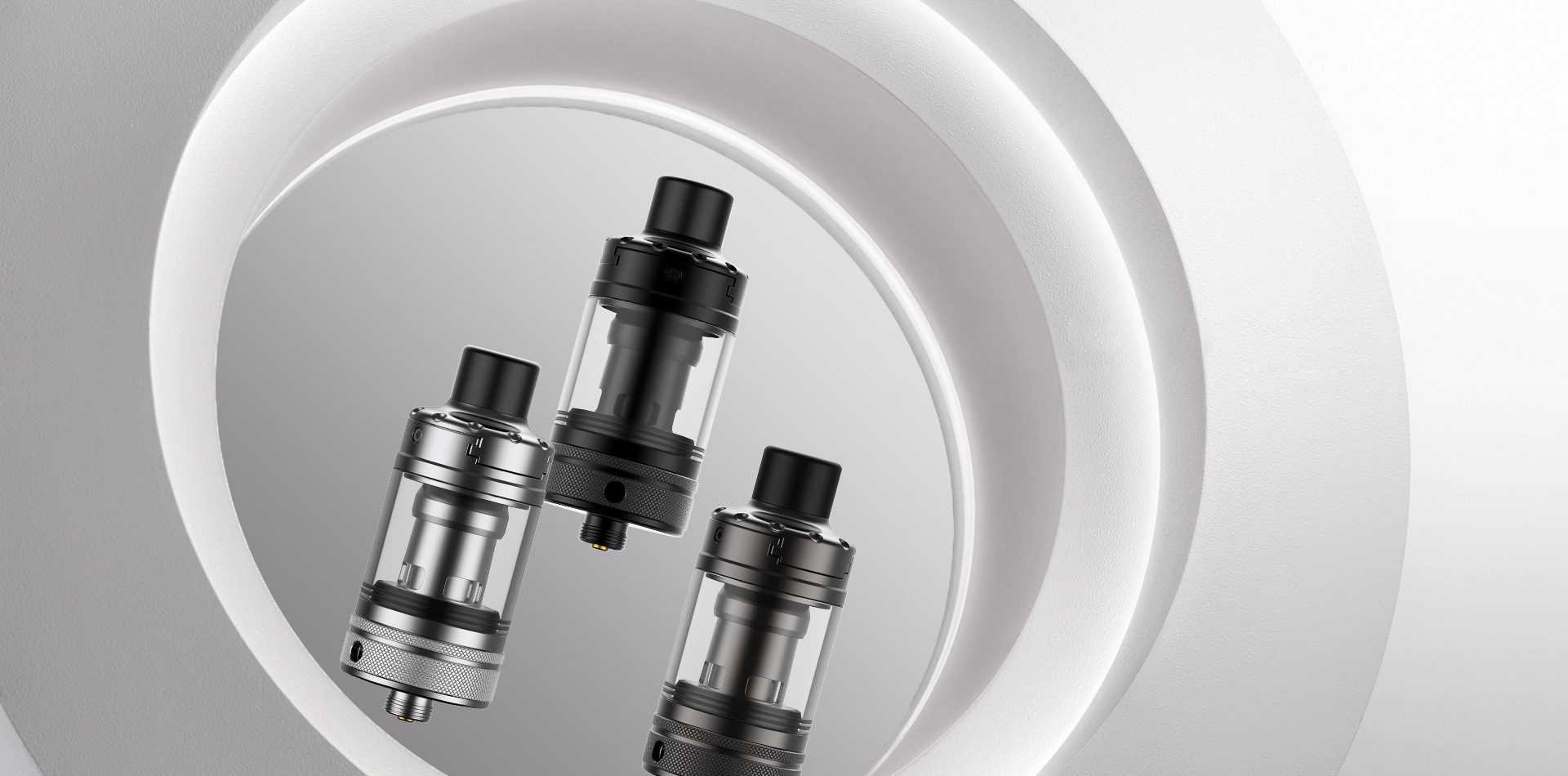 Aspire unveils the Nautilus 3²². This atomizer for a MTL vape displays dimensions of 53.5 x 22 mm for a capacity of 3ml.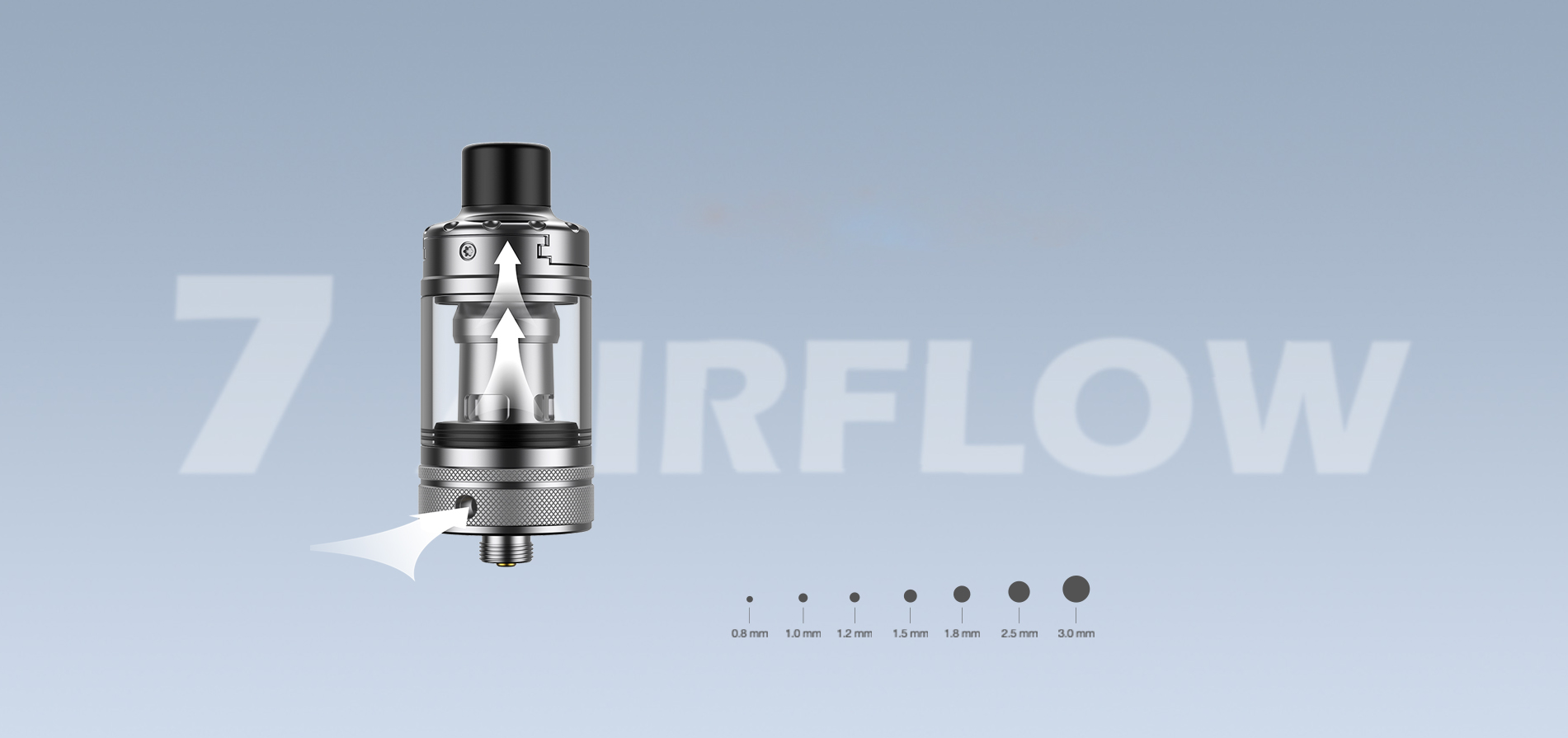 To suit all vapers looking for a more or less tight vape, the Nautilus 3²² has an adjustable airflow through seven different levels: 0.8, 1, 1.2, 1.5, 1.8, 2.5 or 3 mm.

The Nautilus 3²² allows for quick and easy coil replacement. Simply apply pressure on the coil and pull it. A non-leak valve is also present on this atomizer, allowing the coil replacement even in the presence of liquid in the tank.
Speaking of liquid, filling the Nautilus 3²² is done from the top. Simply slide the top cap so that the filling hole is revealed.
Regarding the coils, the Nautilus 3²² is compatible with all Nautilus series coils from Aspire. Included in the pack, a Nautilus coil in 0.3 ohm (23-28W) and another Nautilus coil in 1 ohm (13(15W).
Contents:
1x Nautilus 3²² 3ml
1x Nautilus coil 0.3 ohm
1x Nautilus coil 1 ohm
1x Replacement glass
1x Replacement drip tip
1x User manual
1x Pack of replacement seals