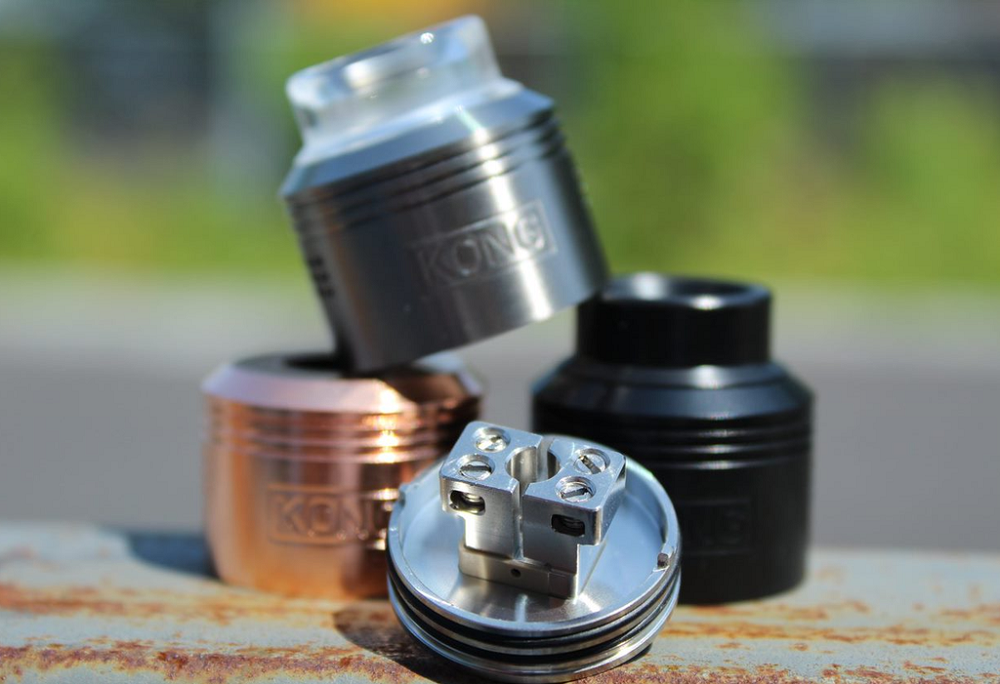 It is clear that the user will not be encumbered with the Kong RDA. This atomizer measures 20 mm in height (without drip tip) for a diameter of 28 mm. It weighs only 60 g and, in addition to being compact and light, benefits from an undeniable robustness due to its stainless steel design.
Compact, light and robust, this RDA is also elegant with its sober circular shape and the Kong inscription engraved on its surface.
On the other hand, QP Design ensures that the user can customise it. It provides 1 black drip tip 810 and 1 transparent drip tip 810, both with a wide opening to promote the production of steam and the restitution of flavours. QP Design also provides 3 different top caps, namely 1 in steel, 1 in copper and 1 in black. The user will be able to have in the hands an atomizer in adequacy with its aesthetic taste.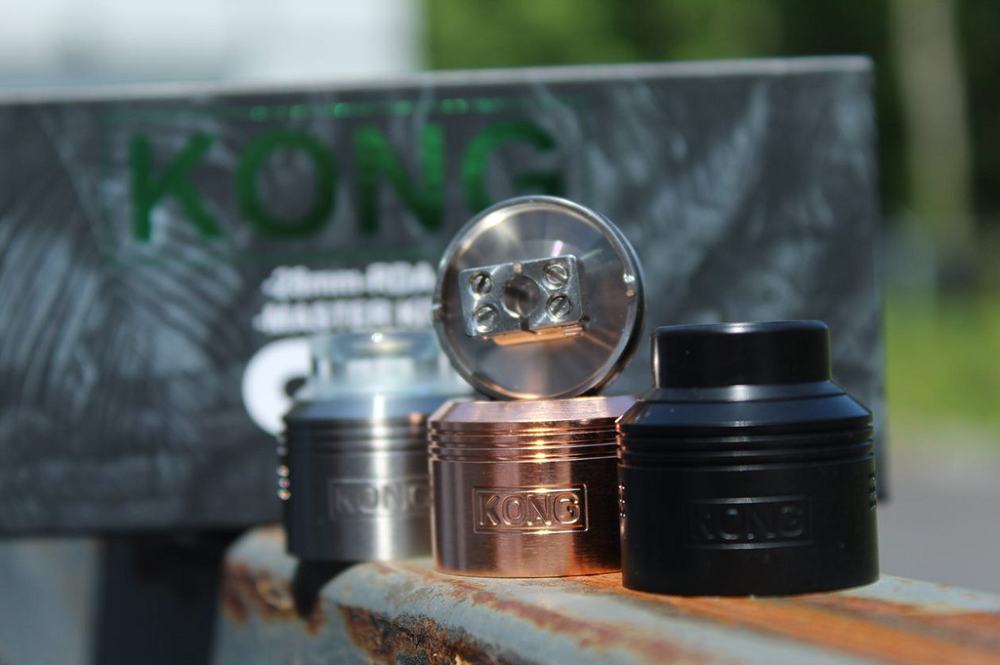 The Kong is not an atomizer designed for all boxes. Its 28 mm diameter makes it suitable for massive and powerful boxes. It has impressive capabilities, starting with an adjustable and precise honeycomb airflow. With the honeycomb airflow, the user can switch from a DL to an RDL draw by rotating the top cap. Then, the Kong RDA is filled from the top and has a deep tank that can accommodate a significant amount of e-liquid. But above all, this atomizer has a large deck oriented towards a double-coil assembly. The assembly is done quickly thanks to 2 fixing posts.
Finally, the Kong RDA is supplied with a 510 pin with a hole in it, so that it can be used as a bottom-feeder on a suitable box.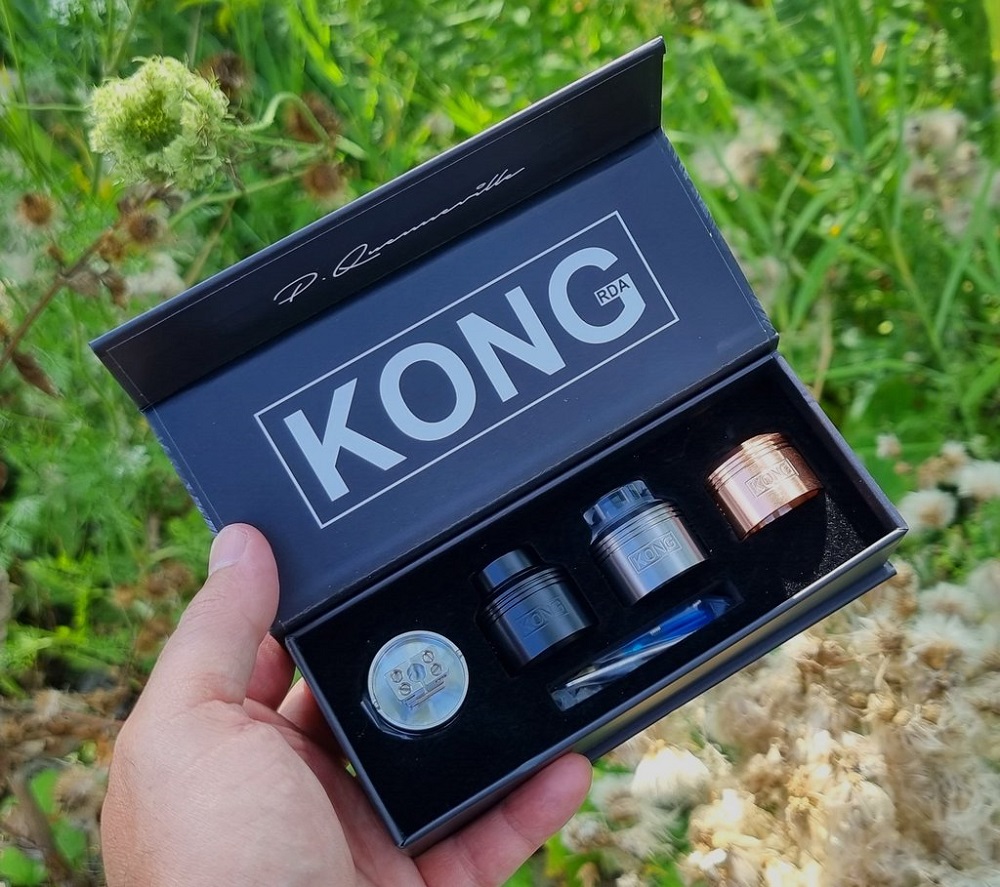 The Kong RDA from QP Design has excellent qualities. Designed for the sub-ohm, it produces a significant amount of vapour and provides exceptional flavours. A limited edition piece that will delight experienced users.
Content :
1x Kong RDA
1x black drip tip 810
1x clear drip tip 810
3x top caps in steel, black and copper
1x pin bottom feeder