Compactness, ergonomics and aesthetic pleasure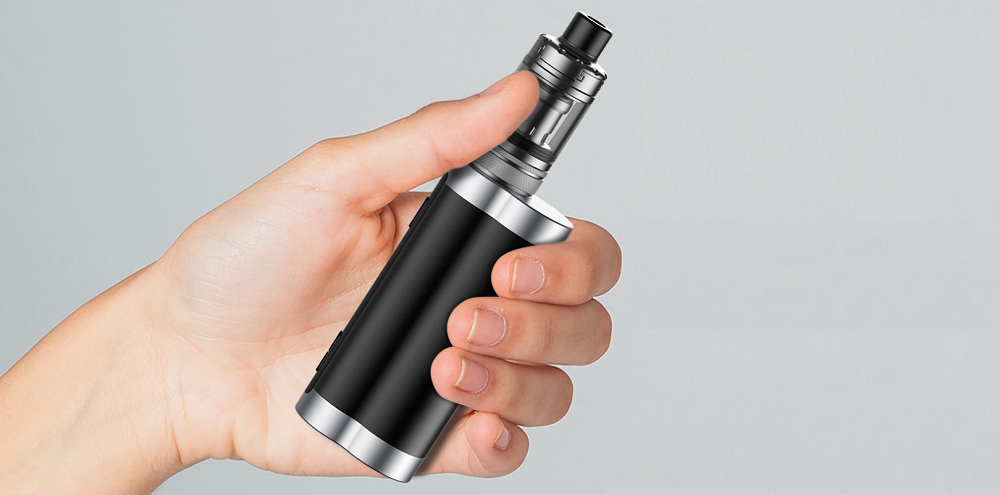 Anyone who looks at the Zelos X kit will be seduced by the aesthetics that Aspire has given it. It has dimensions of 132.5 x 37.5 x 24.5 mm. It can therefore be carried with ease while its double tubular box allows a comfortable grip. In addition, the location of the buttons and display on the front of the device makes it more ergonomic.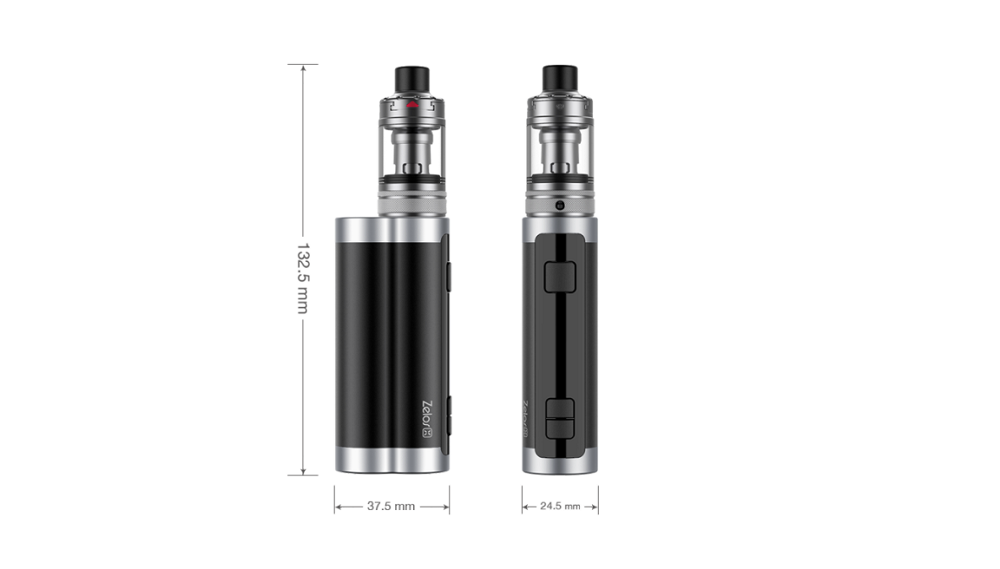 Secondly, Aspire has made wise choices when it comes to manufacturing materials. Zinc and aluminium alloy give this electronic cigarette a strong visual impact while making it robust and pleasant to the touch. On this point, Aspire deserves our applause.
Convincing performance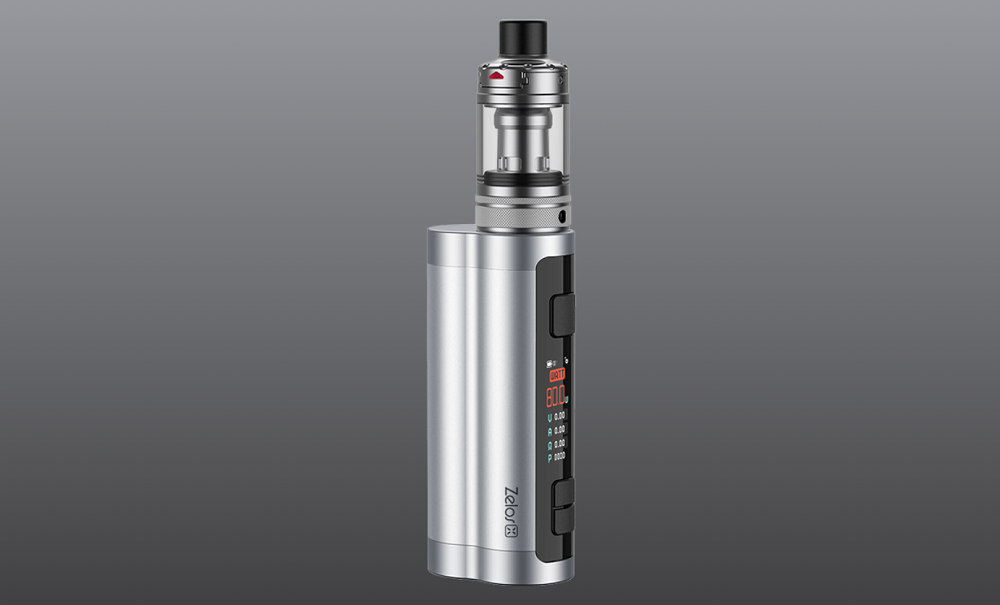 The Zelos X kit is powered by an 18650 battery (not included). To charge it, a USB Type-C cable is provided, although it is recommended to use an external charger.

Above all, the Zelos X consists of an electronic box. It is equipped with the ASP chipset, thanks to which the kit can perform some feats. It can reach a maximum power of 80W and offers 5 operating modes :
VW mode (variable power between 1 and 80W)
VV mode (variable voltage between 0.5 and 8.4V)
Bypass mode
TC mode (Ni, Ti, SS / variable temperature between 100 and 315°C or between 200 and 600°F)
CPS mode (P1, P2, P3, P4, P5)
This kit also includes 6 protections against :
Vaping over-time (over 10 seconds)
Short circuits
Excessive discharge of the battery
Overheating
Overloads
Low voltage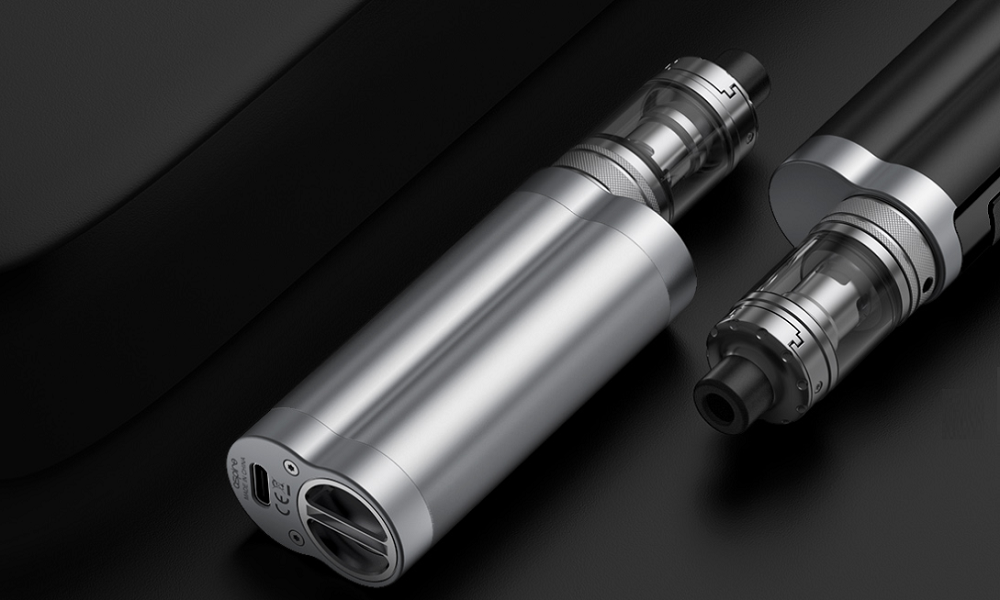 And to control the whole thing, the user has a 0.96″ colour TFT screen with adjustable brightness. The display shows a number of important information during the vaping process. For example, it communicates the chosen mode, the power or the number of puffs.
The Nautilus 3²² as an atomizer

At the top of the box is the Nautilus 3²². This is a high quality atomizer, remarkable in every respect, with a diameter of 22 mm. In addition to a 510 drip tip and a 510 thread, it has a 3 ml tank. It is easy to fill from the top after sliding the top cap to access the hole provided for this purpose. The atomizer is designed to prevent children from accessing the contents of the tank.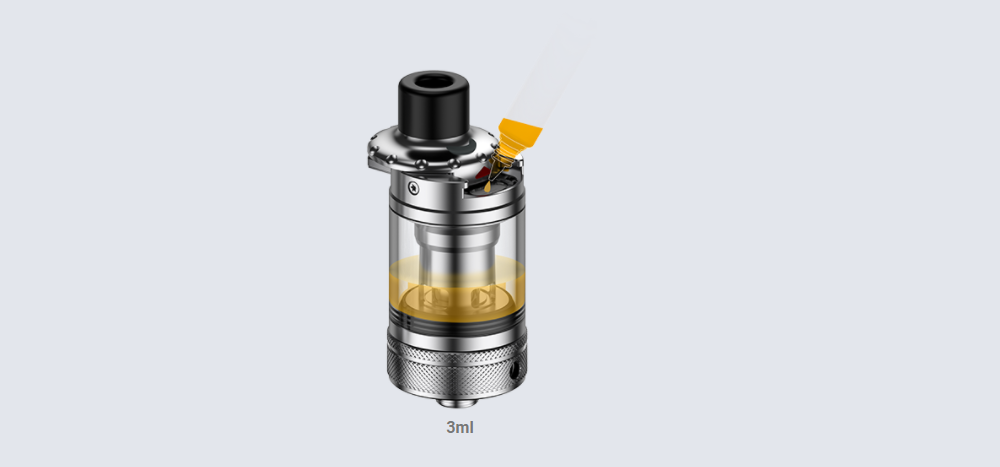 With the Nautilus 3²², we also have an airflow located at the base. It is adjustable and generous in the number of diameters. Indeed, it offers a choice of 7 different diameters, ranging from 0.8 mm to 3 mm. Thus, the user will be entitled to a dense vapor and exquisite flavours.
The Nautilus 3²² is compatible with all the coils of the Nautilus series. Two of them are included :
A Nautilus Mesh 0.3 ohm coil (23-28W)
A Nautilus Mesh 1 ohm coil (13-15W)
It is important to note that the operation to change this coil is simplified thanks to an innovative system that allows a replacement without having to empty the tank.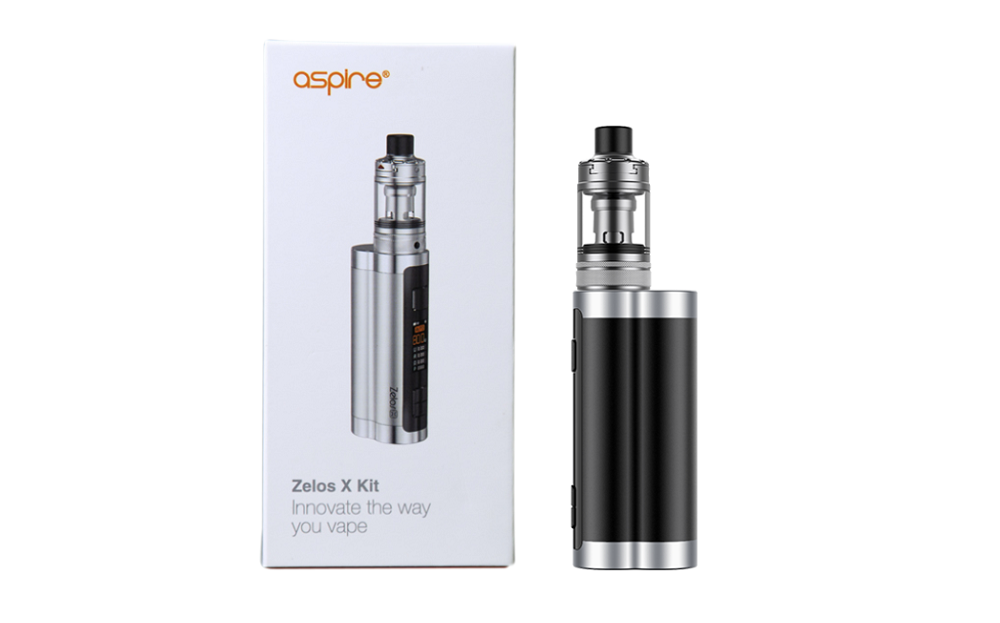 The Zelos X kit therefore makes a great impression, especially as it is intended for both indirect and direct draw. Aspire can boast of having created a new device of excellence, capable of taking its place among the great products.
Contents :
1x Zelos X Mod




1x Nautilus 3²²

Tank (3 ml)




1x Nautilus Mesh Coil 0.3 ohm




1x Nautilus Mesh Coil 1.0 ohm




1x Spare Glass Tube




1x Type-C Cable




1x Spare Drip Tip




1x User Manual




1x O-rings Pack