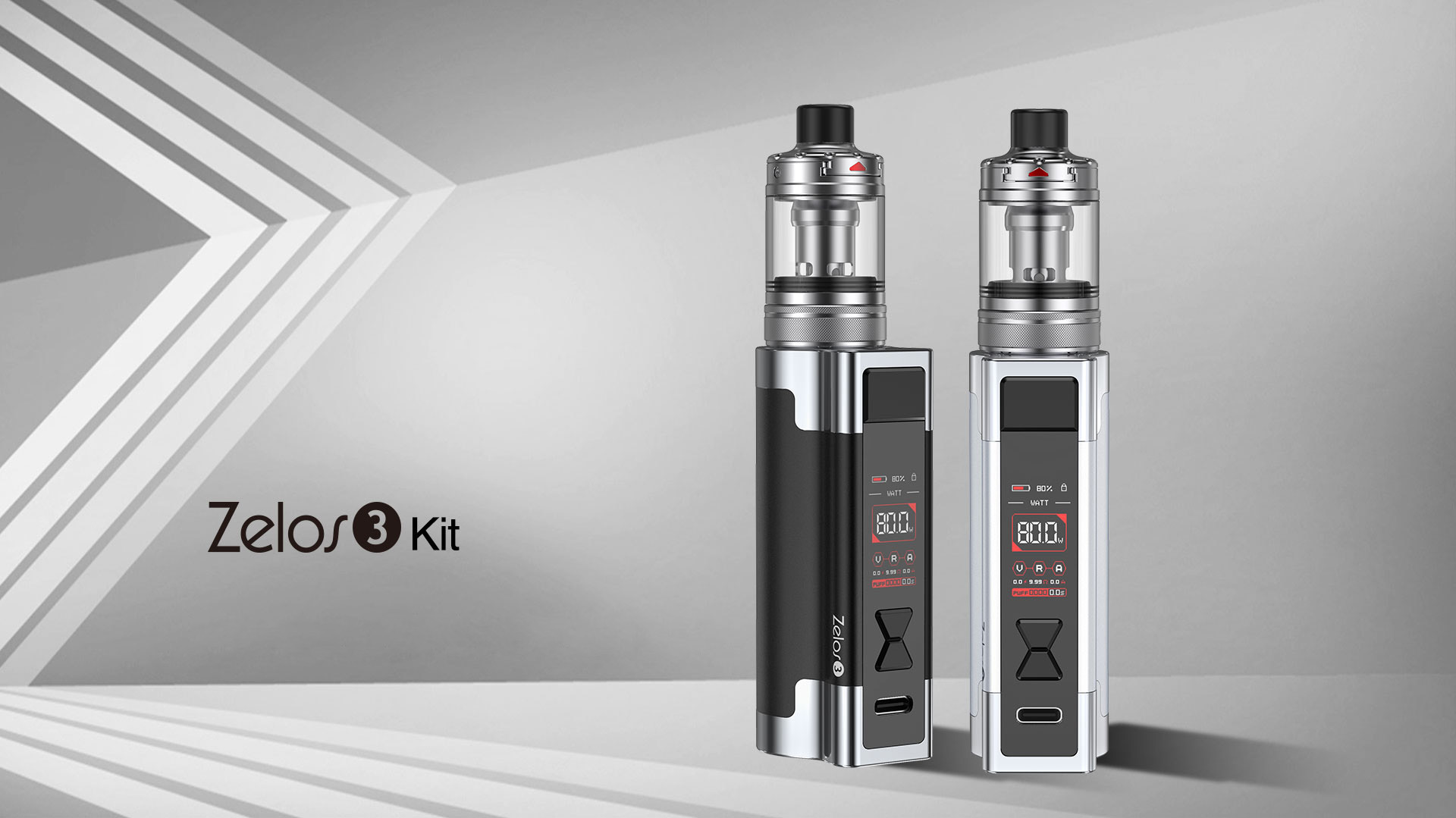 Aspire presents its Zelos 3 kit, designed with a slim rounded part for a pleasant grip. Made of aluminum alloy and zinc, it has dimensions of 129.5 mm x 38 mm x 28 mm and is available in six different colors ranging from black to pink and blue.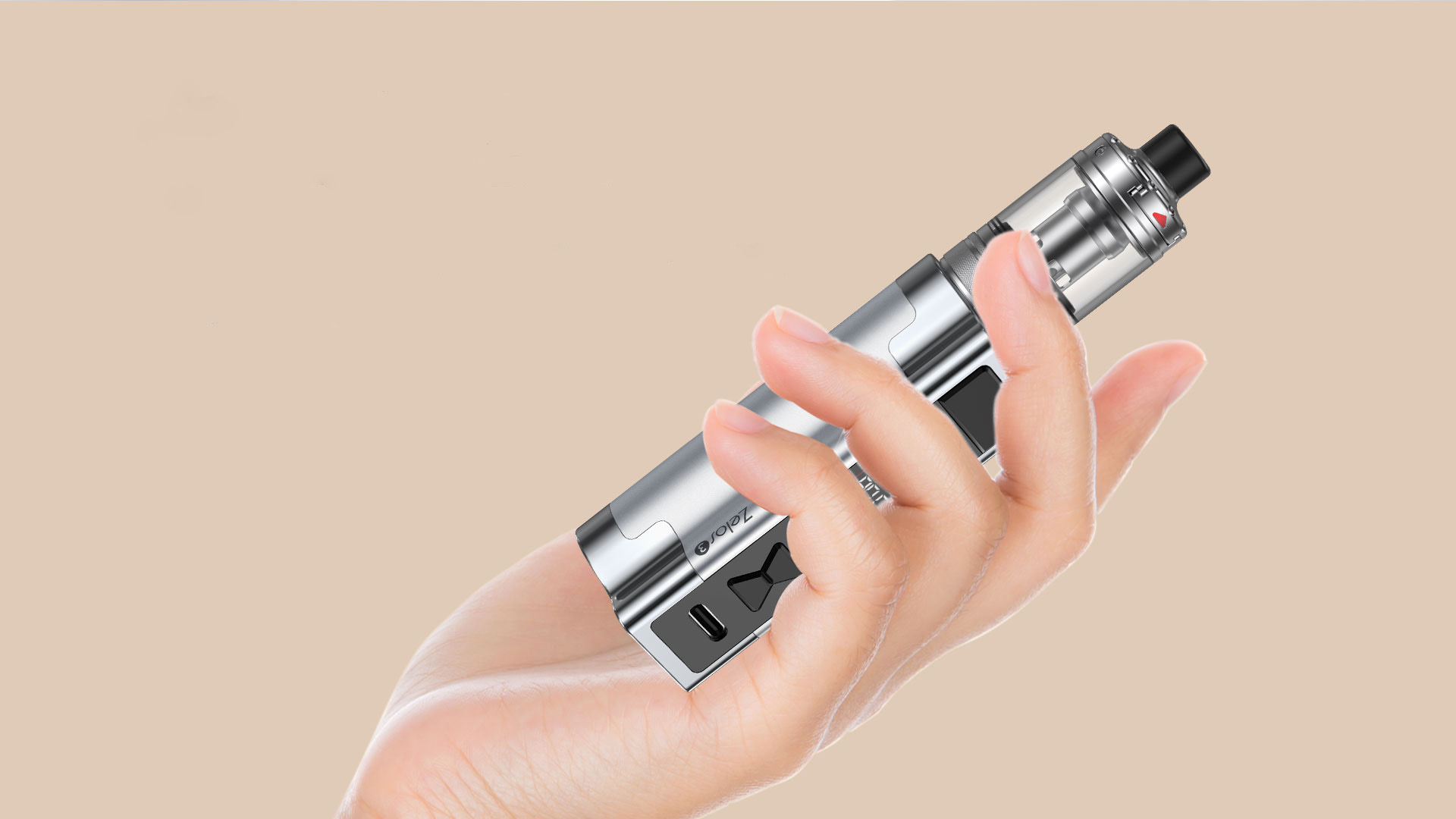 This kit is equipped with a built-in battery with a nice autonomy of 3200 mAh which will allow you to vape throughout the day without worrying about the battery level. The kit has a USB Type-C port to recharge the box with the fast charge function.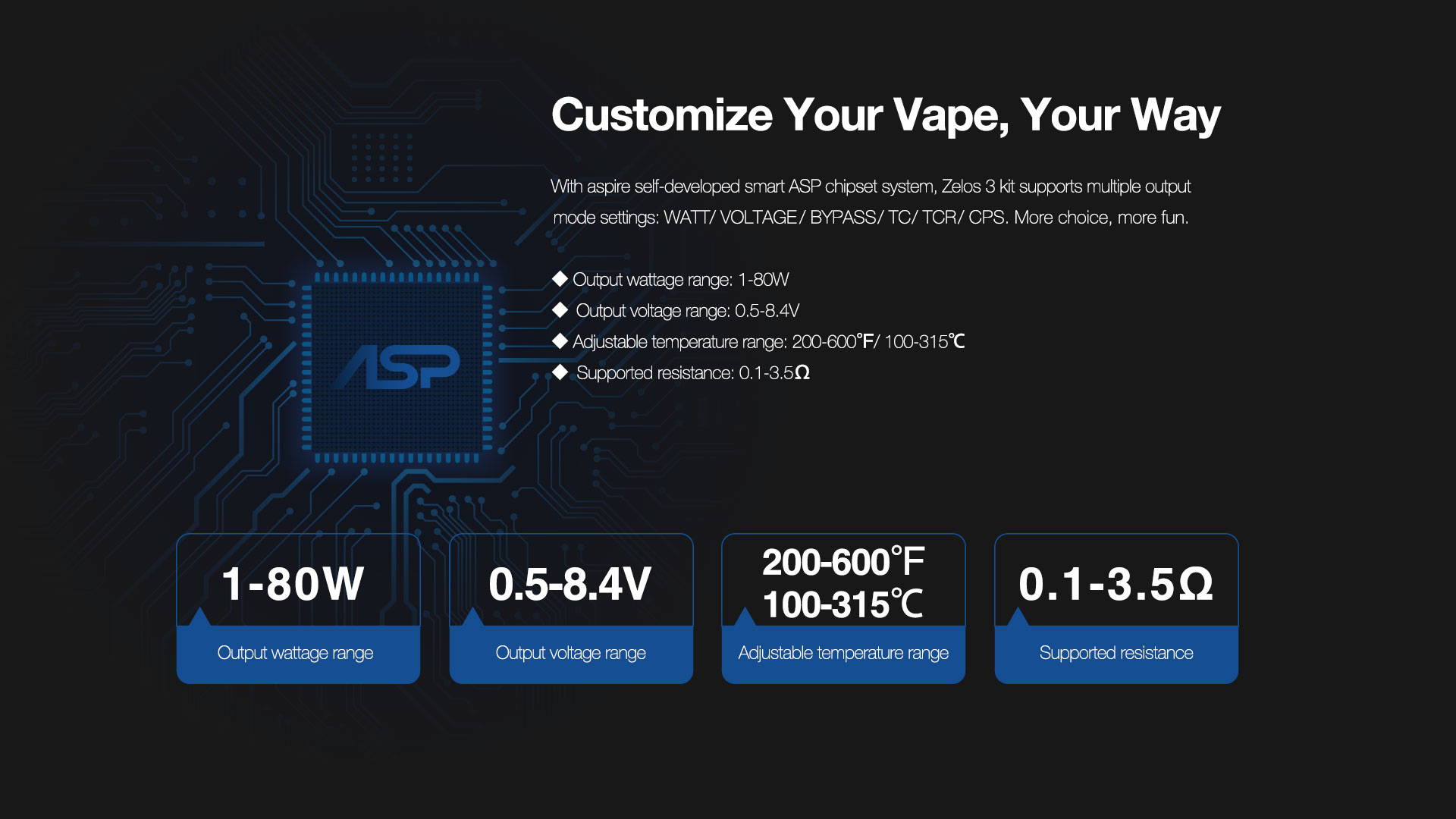 Thanks to Aspire's ASP chipset, the Zelos 3 kit has several operating modes: VW, VV, Bypass, TC, TCR, CPS. It will be possible to obtain the vape of your choice without difficulty. For more customization, the ASP chipset also allows you to change the color of the screen, adjust its brightness and have the puff counter.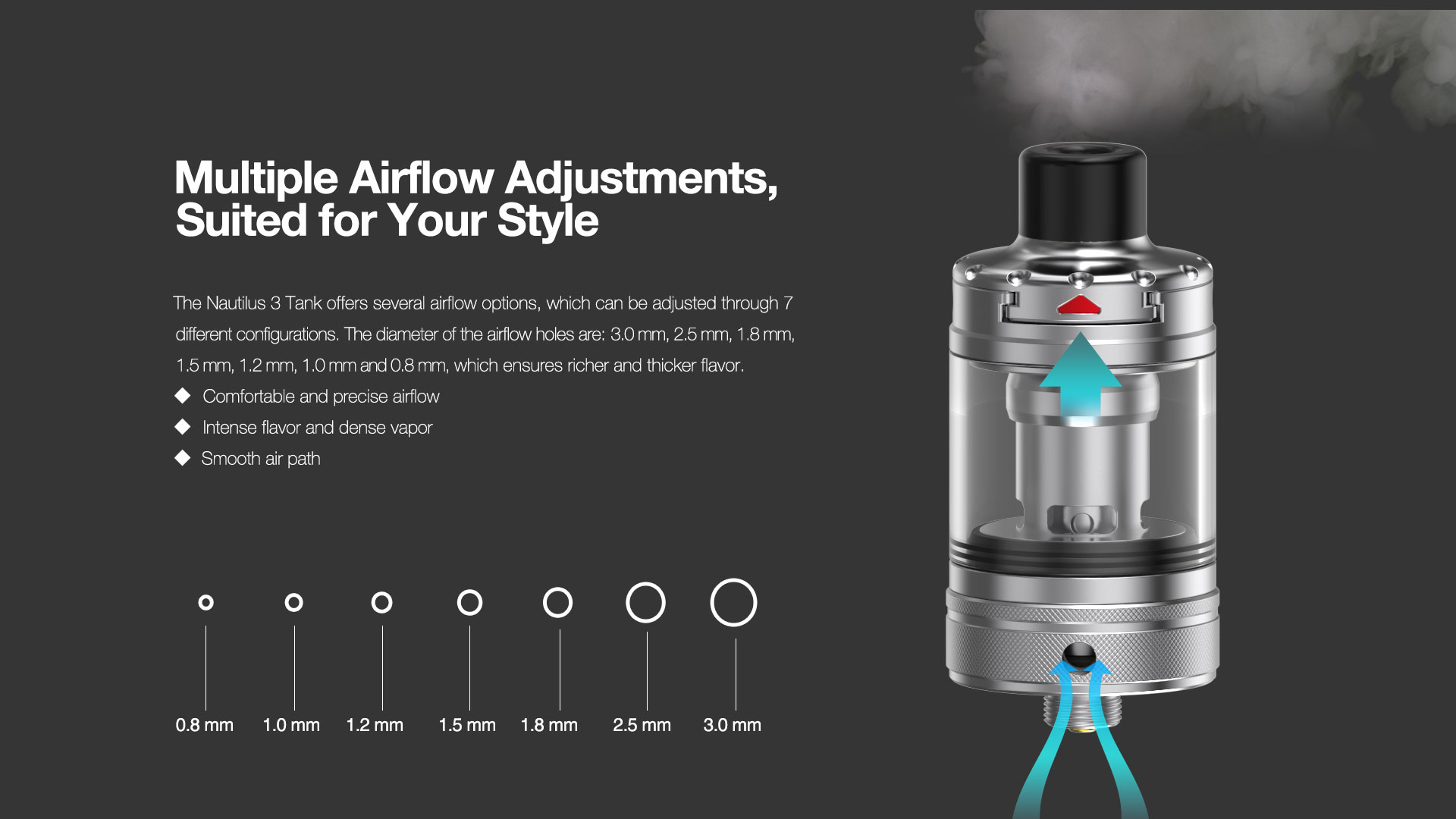 The Zelos 3 kit is equipped with the Nautilus 3 atomizer of 4ml capacity. This atomizer offers seven levels of adjustment of its airflow. The air intake located at the bottom of the ato can open from 0.8mm to 3mm according to your desires. The filling of the tank is done by the top. Simply remove the drip tip, slide the top cap and fill with e-liquid.
Regarding the coils, this spray is simply compatible with all the coils of the Nautilus series. An anti-leakage valve is located in the atomizer to change the coil at any time without risk.
Features:
Zelos Mod:
Dimension: 81mm x 28mm x 38mm
Material: zinc, aluminum alloy
ASP chipset
Battery type: 3200 mAh built-in battery
0.96″ TFT display
Modes: VW, VV, Bypass, TC, TCR, CPS
Power range: 1W – 80W
Voltage range: 0.5V – 8.4V
Resistance range: 0.1Ω – 3.5Ω
10 S automatic shutdown
Over temperature protection
Overload protection
Excessive discharge protection
Low voltage protection
Short circuit protection
USB Type-C port – 2A
Nautilus 3 :
Dimensions – ø24mm x 48.5mm
Capacity of 4ml
7 adjustable air intakes: 0.8mm / 1mm / 1.2mm / 1.5mm / 1.8mm / 2.5mm / 3mm
Top filling
Coils: Nautilus 2S Mesh 0.7Ω (20-25W) & Nautilus BVC 1.8Ω (10-14W)
Compatible with all the Nautilus series coils
Drip tip 510
Contents:
1 x Zelos 3 Mod
1 x Nautilus 3 of 4 ml
1 x Nautilus BVC 1.8Ω (10-14W)
1 x Nautilus 2S mesh 0.7Ω (20-25W)
1 x Additional 4 ml glass
1 x Spare drip tip
1 x Set of seals
1 x USB type-C cable
1 x User manual