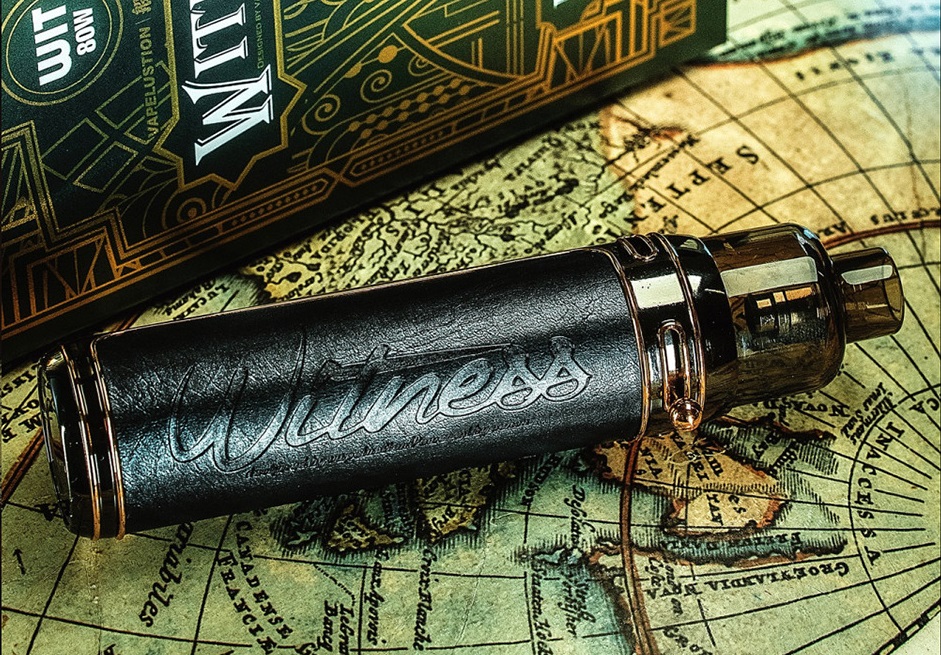 Vapelustion has just unveiled the Witness kit, born from a collaboration with Sense. This kit with a tubular format offers dimensions of 129 x 33 x 30 mm while it weighs only 140 grams and can develop up to 80W of power.
It stands out thanks to its elegance expressed by its rounded shape but also through golden details and a leather face with an aged effect and on which is written the name of the model.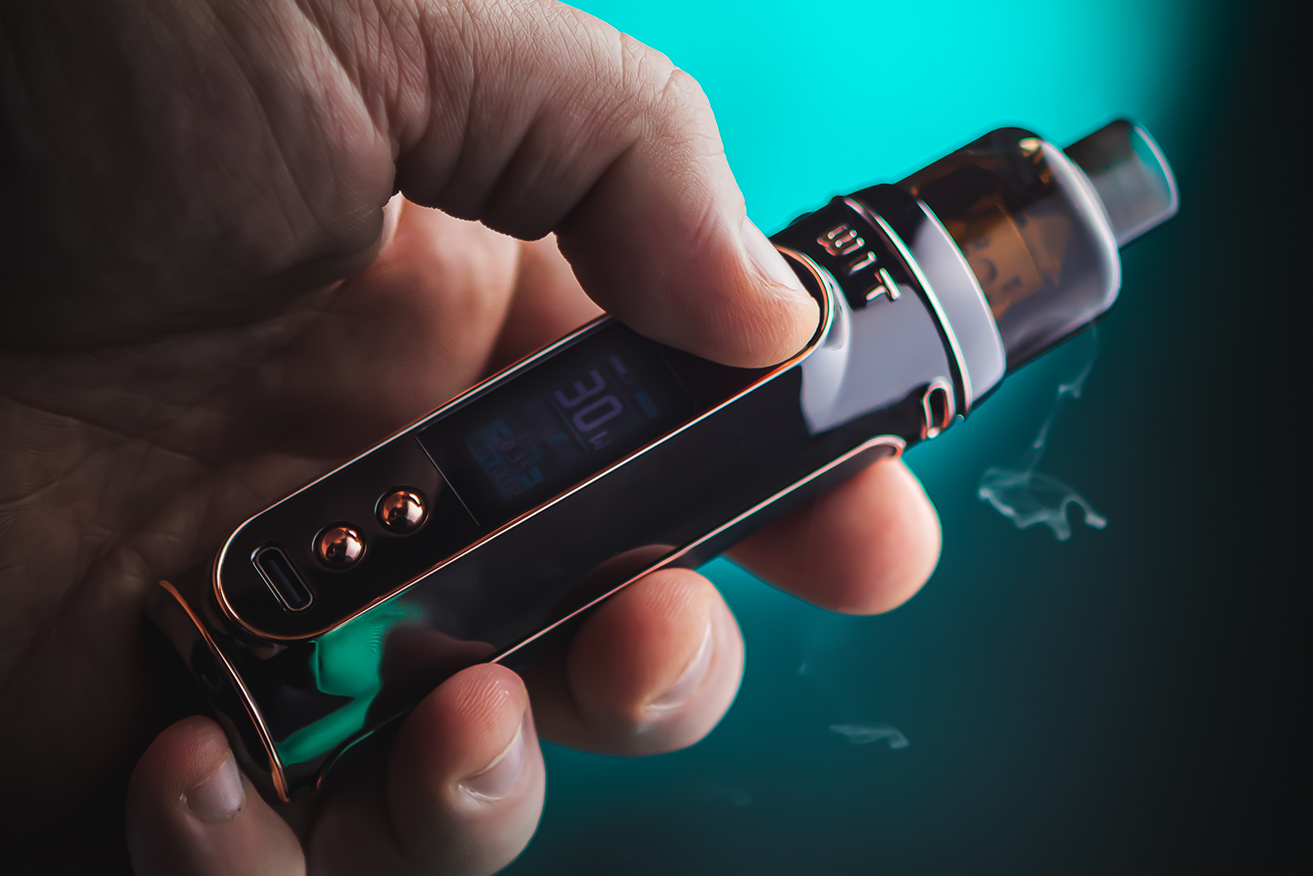 The Witness kit works with an 18650 battery (not included). It has a 0.96″ TFT screen allowing you to juggle between Smart and RBA modes. A USB type-C port is present on the front of the Witness, although we recommend you rather prefer to charge via an external charger.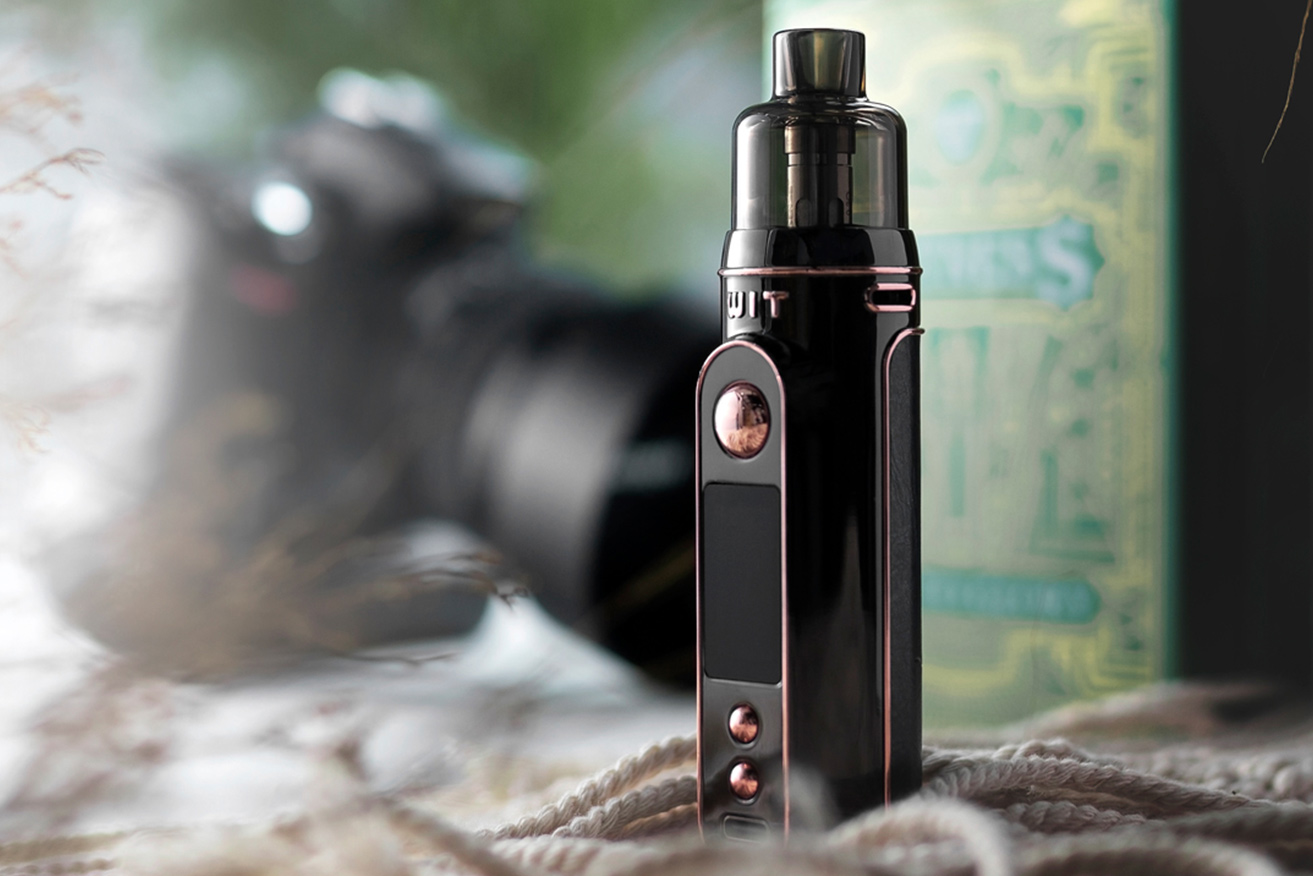 This kit is equipped with a reusable cartridge with a capacity of 4.5 ml whose drip tip 510 is integrated. Regarding the coils, the Witness kit is compatible with the coils Vapelustion Witness. But it also works with the cartridges and Voopoo PnP coils. Of course, the airflow is precisely adjusted.
Upon arrival, the kit comes with a 0.3 ohm coil whose recommended power is between 25 and 40W.
Contents :
1x Mod Witness
1x Witness cartridge
2x Coils in 0.3 ohm
1x User manual
1x USB cable