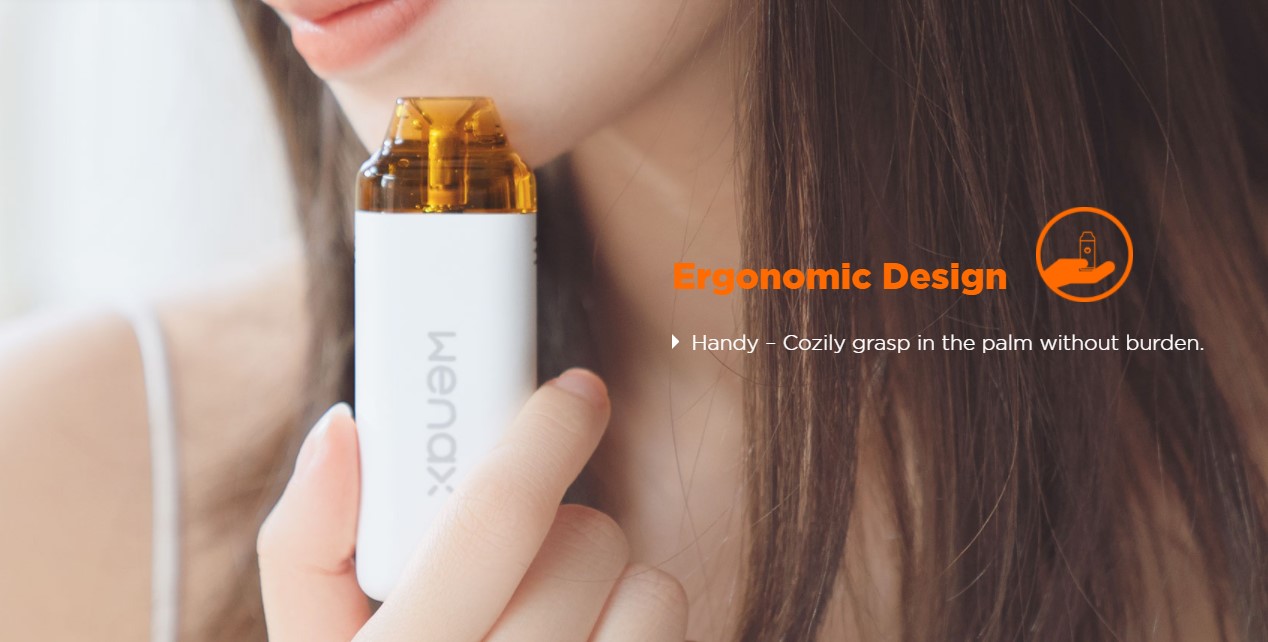 Geekvape unveils its brand new pod kit. The Wenax C1 kit has dimensions of 31 x 17 x 86 mm. It is therefore an extremely compact kit that will be easily transportable and will accompany you for your daily washing up. Its sleek and elegant design will delight everyone's taste.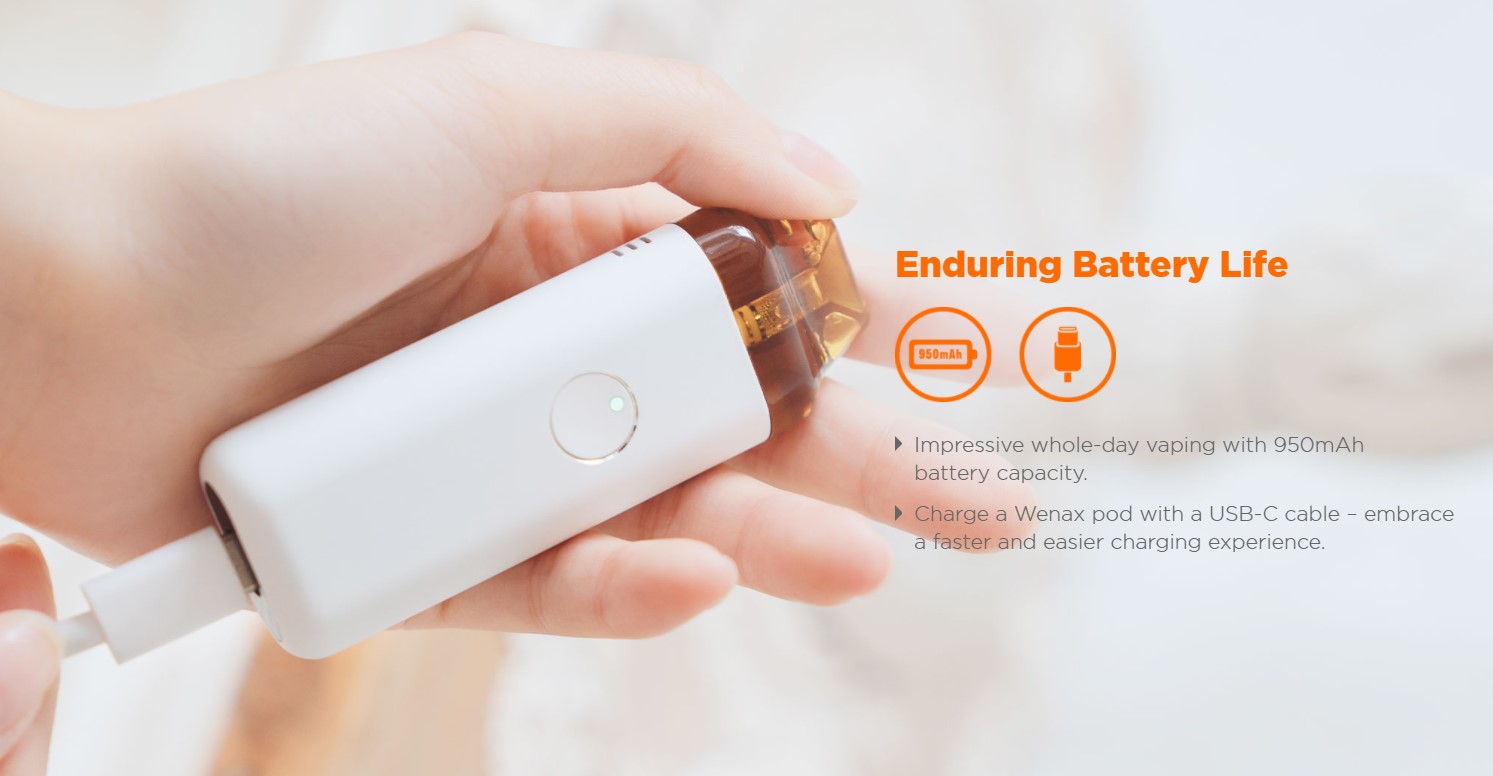 The Wenax C1 kit integrates a 950mAh battery which will be recharged using a USB type-C cable. With such a battery, you will be able to vaporize easily during a whole day.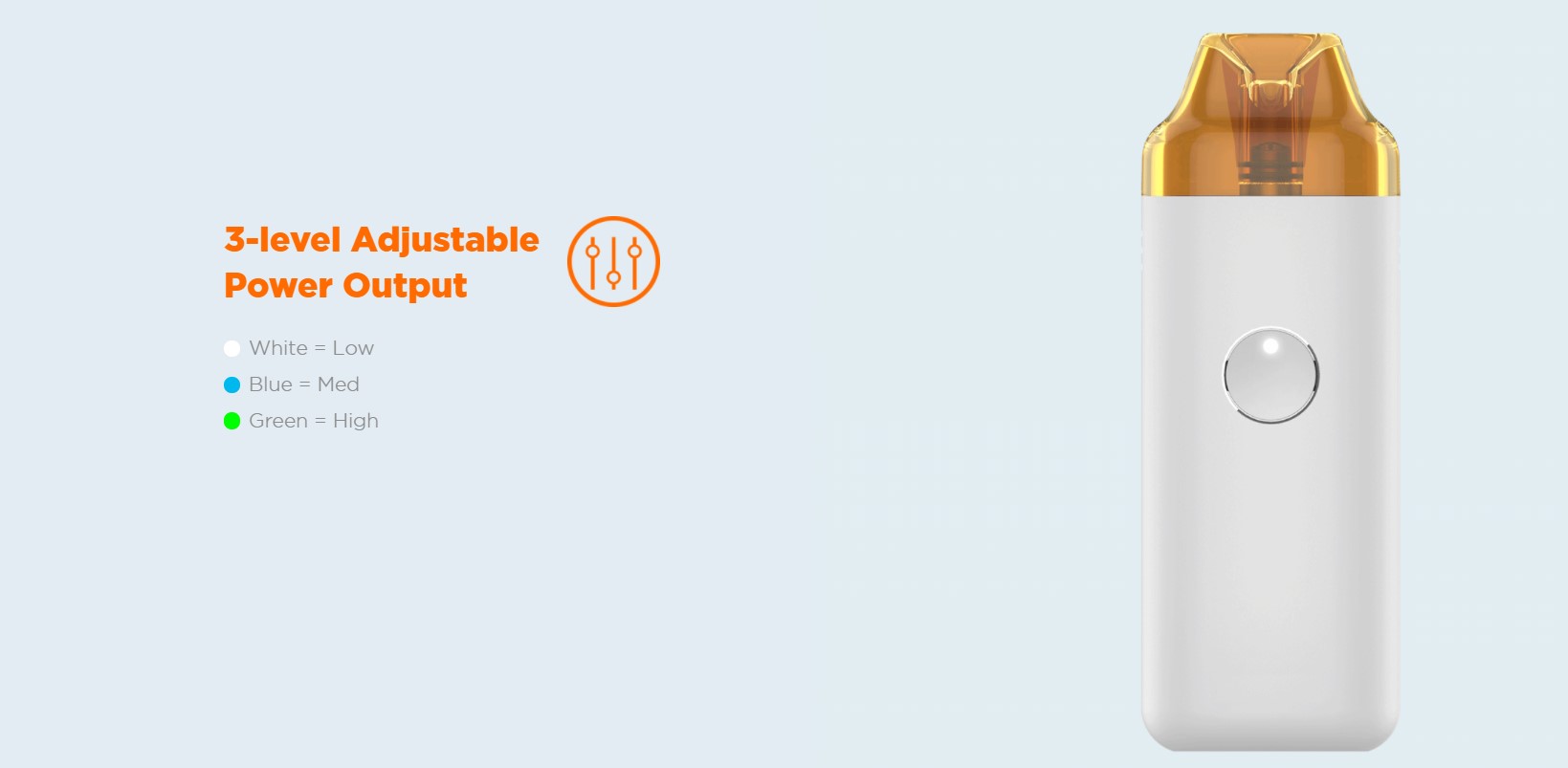 Moreover, you will be able to adjust the power of this kit thanks to 3 predefined power levels between 9 and 20W and materialised by three colours indicated by an LED. To change the level, simply press the fire button three times. Thus, forget the screen and complex operating modes, the Wenax C1 kit is suitable for all types of vaporisers.

The Wenax C1 kit works with a 3ml capacity cartridge that will be filled from the side. In fact, you only need to remove the silicone cap to access the filling hole.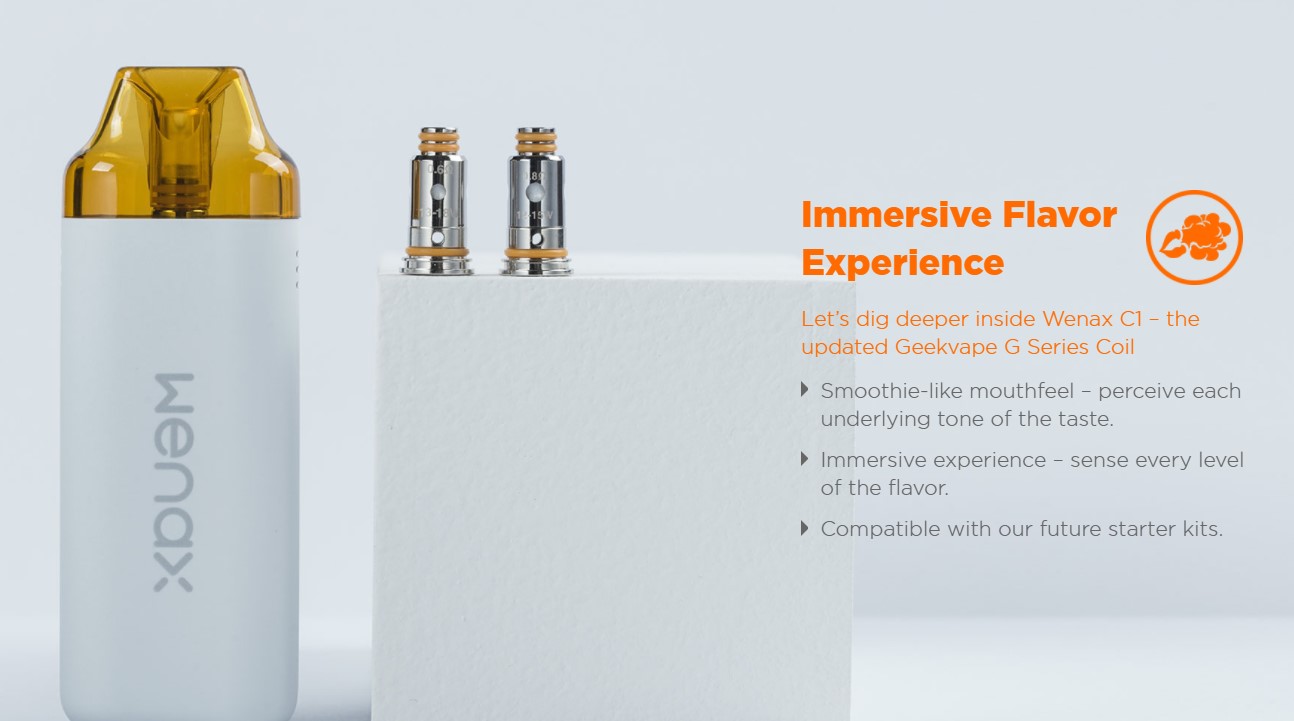 This cartridge uses Geekvape's G-series coils to produce an intense vapour with every puff. Thus, this kit comes with two G coils: one is 0.8ohm (12-15W), and the other is 0.6ohm (13-18W).
Features
Dimensions: 31 x 17 x 86 mm
Built-in battery: 950mAh
Charging via USB type-C cable
Power range: 9-20W
Resistance range: 0.4-3ohm
Temperature range: -10 – 45°C
Mode of operation : VW
Capacity : 3ml
Lateral filling
Compatible coils: all Geekvape G coils series
Coils supplied: G coil 0.8ohm (12-15W) / G coil 0.6ohm (13-18W)
Load current: 1A /5V
LED battery level indicator
Complete set of electronic protections
Contents
1 x Wenax kit C1
1 x G coil 0.8ohm (pre-installed)
1 x G coil 0.6ohm
1 x coil tool
1 x USB type-C cable