Aspire has not missed a thing with the Vilter kit. Its
dimensions of 107.2 x 22 x 12.5 mm
give it a slim, pen-like shape and ensure a good grip. The manufacturing process, which uses
aluminium alloy
, gives it an attractive metallic appearance while maintaining its lightness (
30.8 g
). As for its aesthetics, it remains sober, without excessive embellishment, and the user will be able to choose from several colours when purchasing it. The Vilter kit is therefore a compact, transportable and visually appealing pod.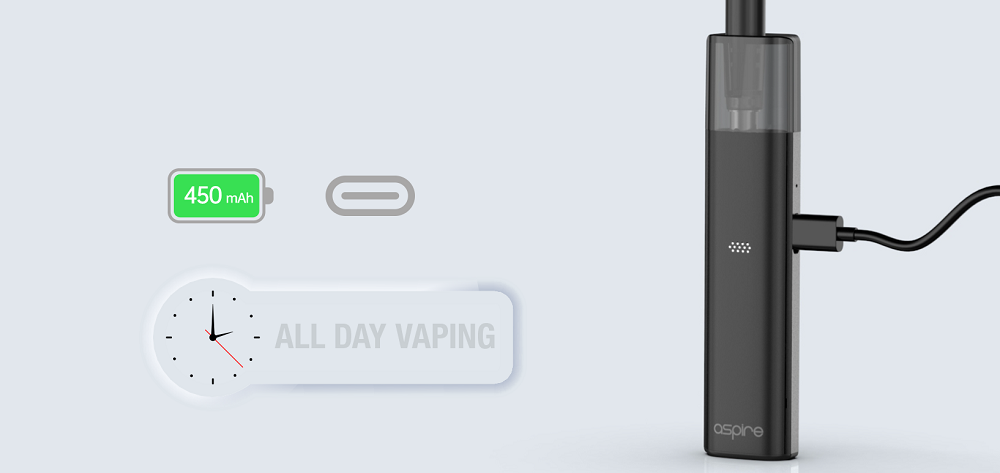 Aspire has also ensured that this kit has a good battery life. Therefore, it has a
450 mAh
battery, which is enough for a whole day of vaping.
The battery can be recharged in 1 hour via a USB type-C cable (included)
and a light indicator shows the remaining charge level.

The Vilter kit is an easy to use kit.
It is activated by a simple inhalation.
The user does not have to press a button. There is no need to make any adjustments. On the other hand, it is equipped with the ASP chipset, which offers
8 safety features
, namely :


Vaping over-time protection (more than 8 seconds)


Short circuit protection


Overheat protection


Low voltage protection


Overcharge protection


Overdischarge protection



The pod is made of
PCTG
. It is attached to the battery by a magnetic connection that allows easy removal. It has a capacity of
2 ml
and
is easy to fill from the bottom
. Simply separate it from the battery, turn it upside down, remove the cover from the base and pour the liquid into the open hole.
In addition, this pod uses a
1 ohm mesh coil (not replaceable)
. This coil requires no maintenance, used with a
power between 10 and 15 watts
and directs towards a
MTL draw
.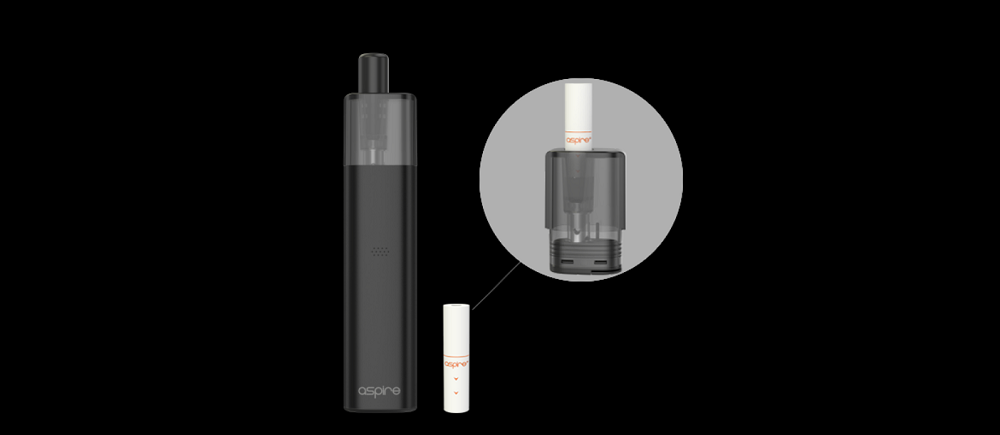 But above all, where the Vilter kit will definitely win over is in the customisable nature of its drip tip.
The user can choose between a Delrin drip tip (supplied) and a filter made of PET and paper (supplied in duplicate). In addition to reducing condensation, the latter will give him the impression of having a traditional cigarette in his mouth and will allow him to keep his smoking gestures
. It is therefore an ideal tool if you are taking your first steps into vaping. It facilitates the transition from the traditional cigarette to the electronic cigarette. It should be noted that although the filters supplied are white, other colours are available (red lava, midnight mosaic, blue rose), but they are sold separately.

Finally, the airflow is located on each side of the pod. If it is not adjustable, it is optimized for an MTL draw and a good throat hit.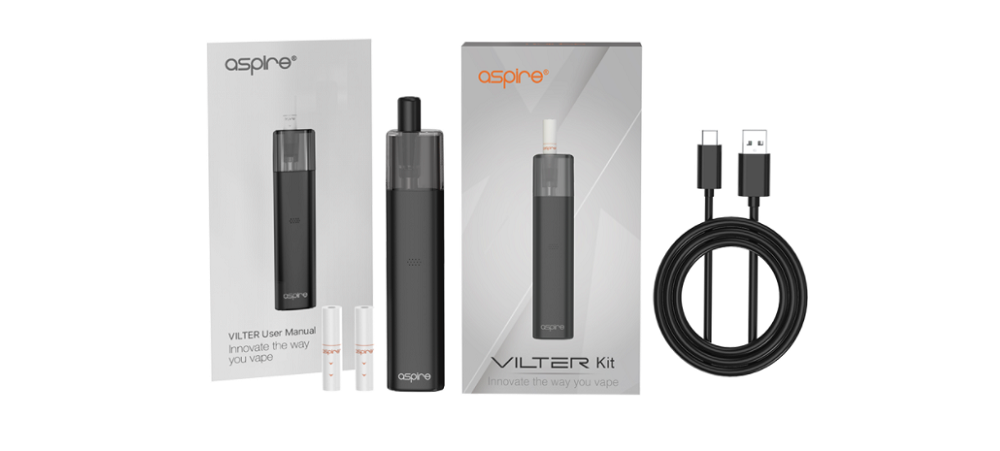 A small, ergonomic pod with excellent capabilities, Aspire's Vilter kit is
the perfect product for novice users
. Its ease of use, moderate power, preference for MTL and changeable drip tip will appeal to many newcomers to the world of vape.
Content :


1x Vilter device (450 mAh)


1x Pod (2ml)


2x Paper filter drip tip


1x Type-C cable


1x User Manual