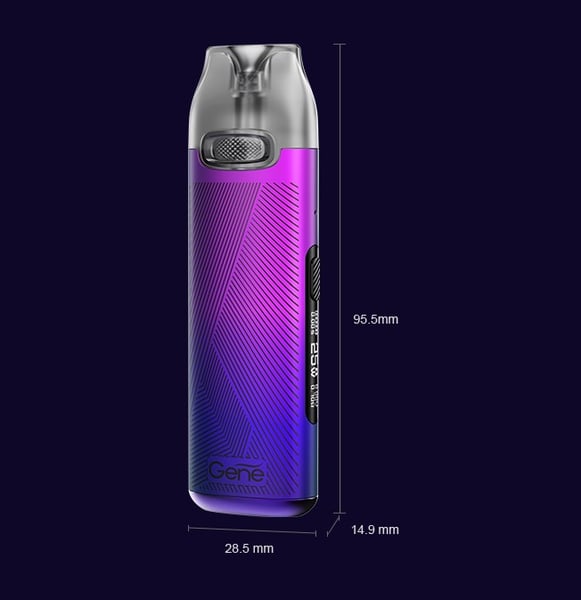 Voopoo continues to expand its family of V-pod kits. This time, the brand offers the V.Thru Pro. The latter has dimensions of 28.5 x 14.9 x 95.5 mm for a weight of 44g. Compact, light and elegant, the design of the V/Thru Pro kit has everything to please. With its ergonomic design and attractive colors, it is ideal to accompany vaporizers in their daily life. Moreover, it can be easily stored in a pocket or bag.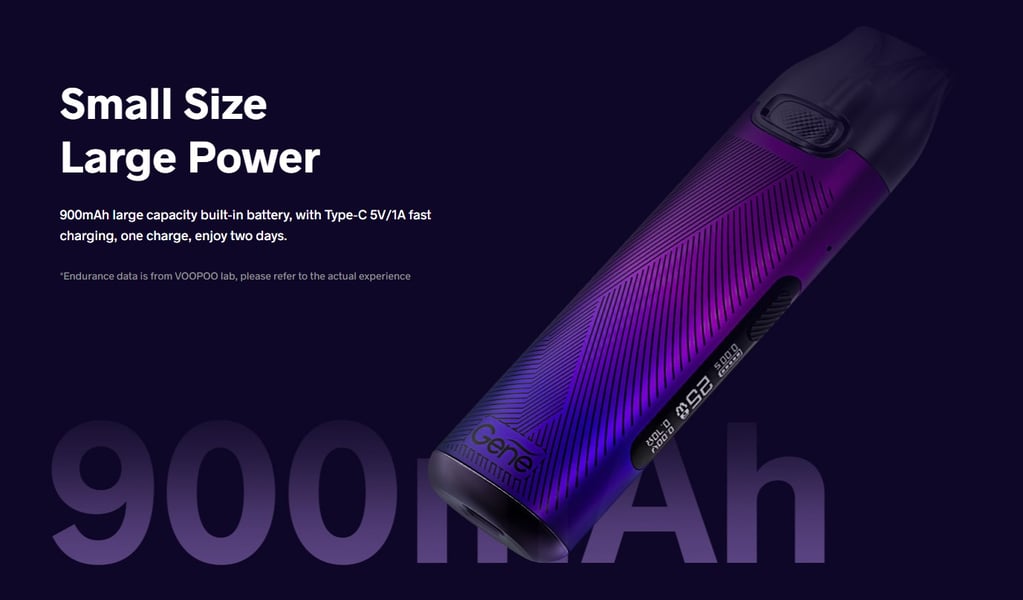 The V.Thru Pro kit includes a 900mAh battery that will be recharged using the USB type-C cable provided. With such a battery, the user will be able to vaporize for long hours without ever recharging it.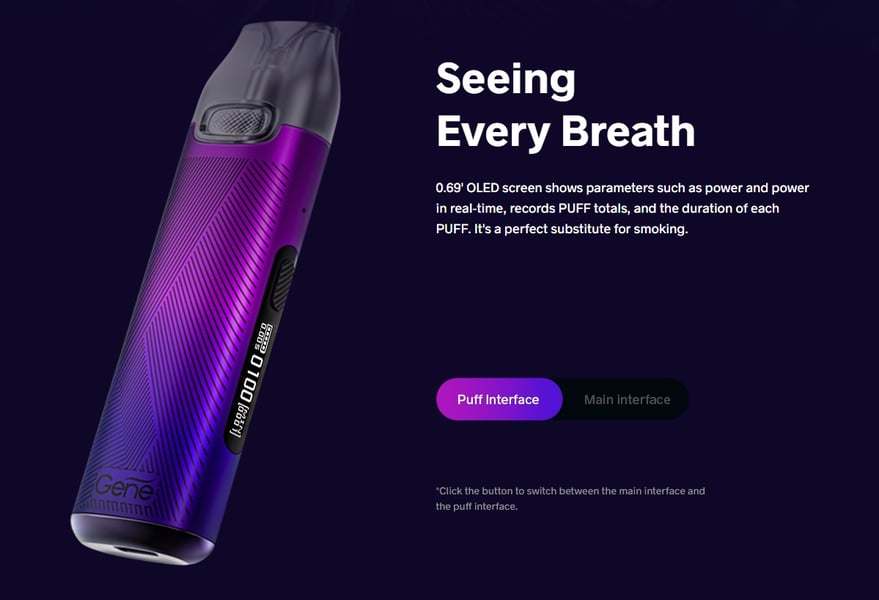 The V.Thru Pro mod offers adjustable power mode between 5 and 25W thanks to its 0.69" OLED screen and its two dimmer buttons. But this is not the only mode of this pod kit. It also offers the PUFF mode which counts the number of puffs taken by the vaporizer.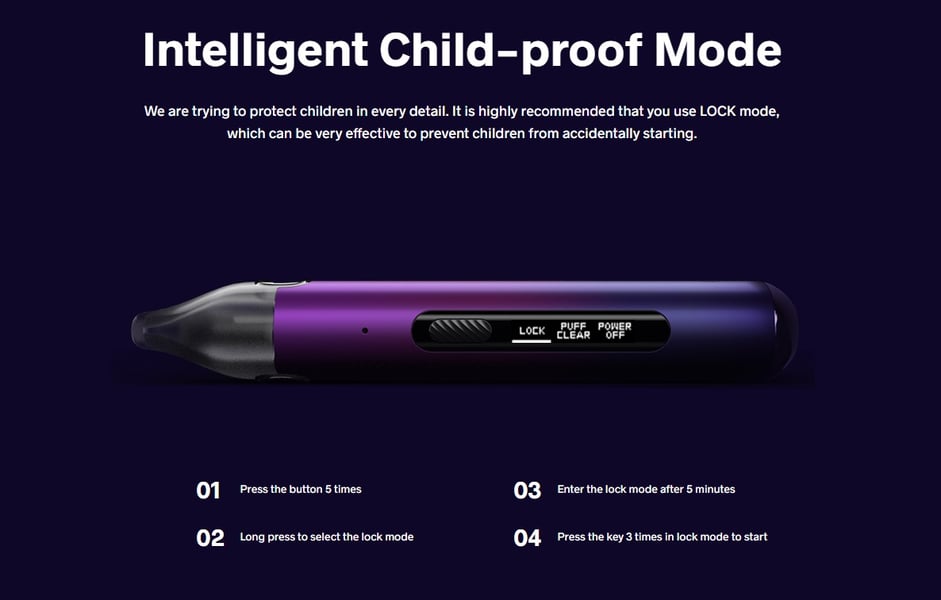 The V.Thru Pro kit also offers LOCK mode. This mode simply locks the kit and prevents a child from using the kit accidentally.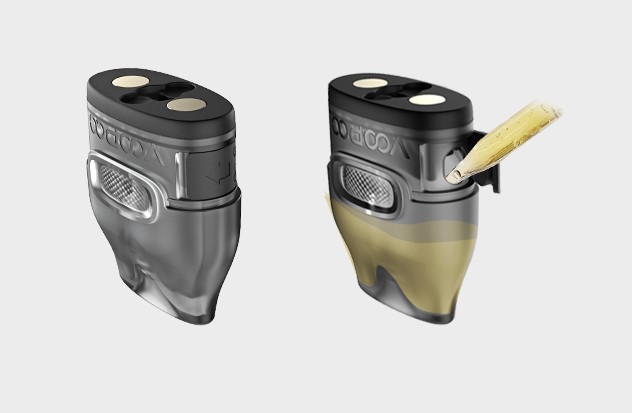 The great advantage of this kit is that it uses two different cartridges. Both have a capacity of 3ml and can be filled from the side by removing the silicone cap.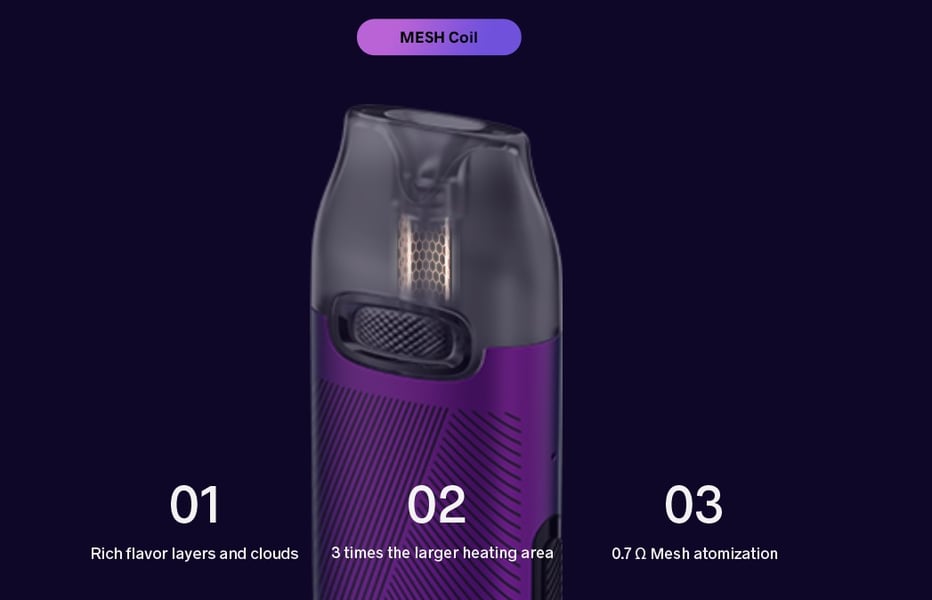 The first cartridge integrates a 0.7ohm Mesh coil while the second integrates a 1.2ohm GENE Helix coil.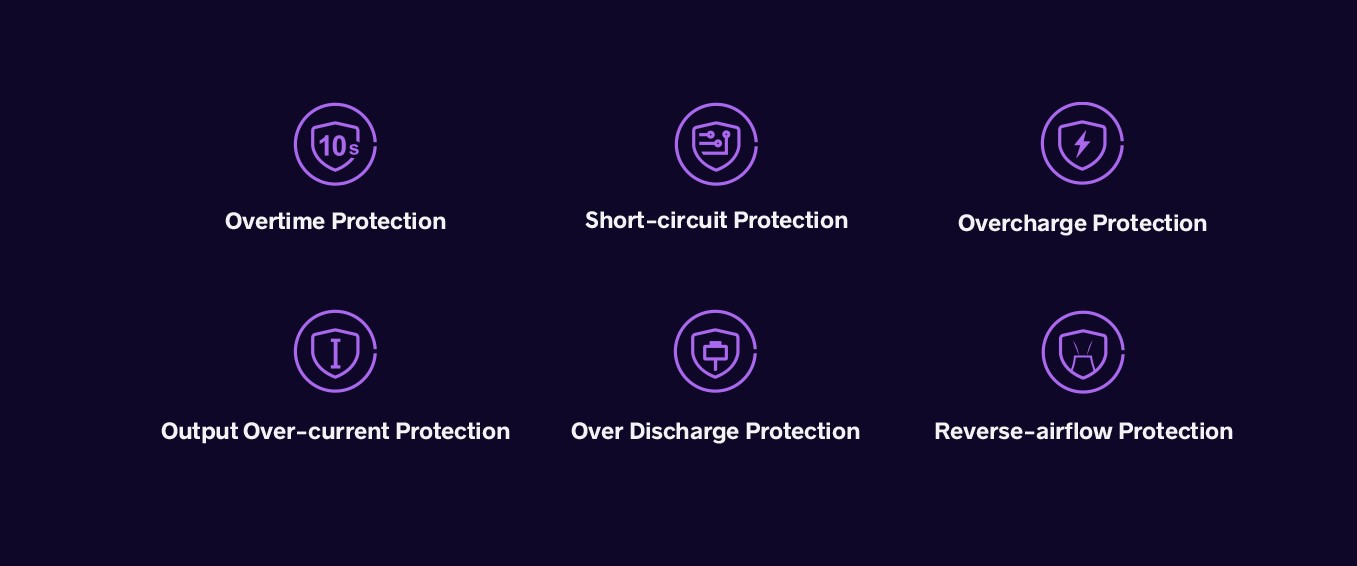 The V.Thru Pro kit also offers a complete set of electronic protections for a safe vacuum at all times.
Features
Dimensions: 28.5 x 14.9 x 95.5 mm
Materials: PCTG / aluminum alloy
Weight: 44g
Built-in battery: 900mAh
Power range: 5-25W
Mode of operation : VW, PUFF, LOCK
0.69" OLED screen
Charging via USB Type-C cable
Managed by the GENE chipset
Load current: 5V / 1A
Compatible with two cartridges: one cartridge with pre-installed 0.7ohm Mesh resistor, one cartridge with pre-installed 1.2ohm GENE Helix resistor.
Complete set of electronic protections
Short circuit protection
Overload protection
Overcurrent protection
Protection against over-discharge
Protection against reversal of air flow
Capacity : 3ml
Lateral filling
Supplied coils: Mesh 0.7ohm coil, GENE Helix 1.2ohm coil
Airflow not adjustable
Proprietary Connectors
Owner's strip tip
Content
1 x mod V.Thru Pro
1 x V.Thru Pro cartridge (with pre-installed 0.7ohm Mesh resistor)
1 x V.Thru Pro cartridge (with GENE Helix 1.2ohm resistor)
1 x USB Type-C cable
1 x user manual