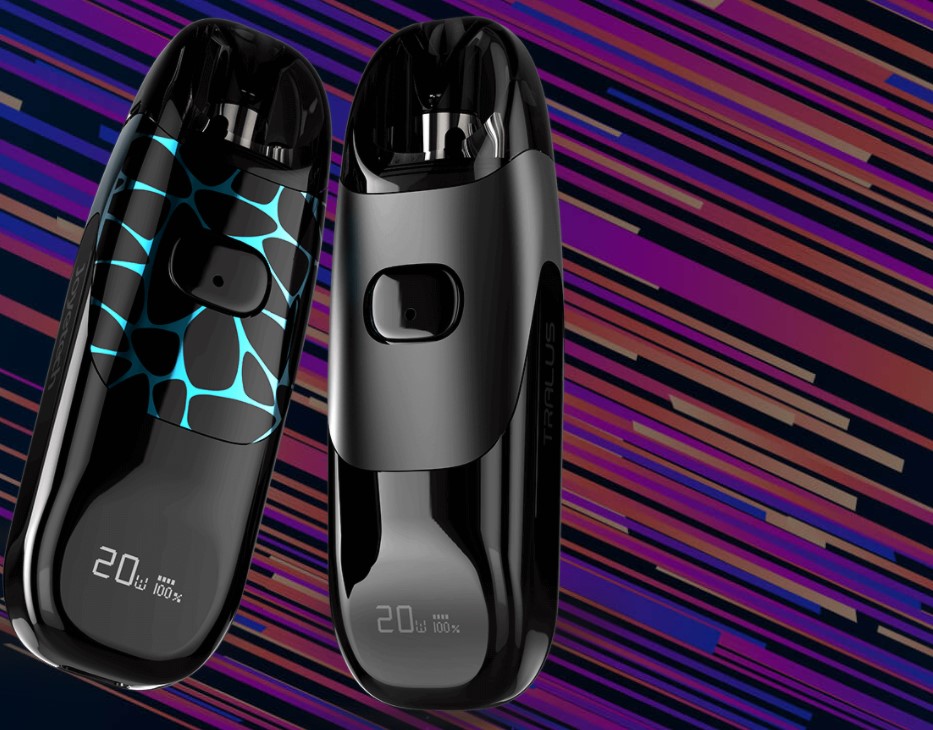 Joyetech offers you its brand new pod kit: the Tralus. It has dimensions of 31.3 x 20.3 x 94.7 mm for a weight of 144g. Its design is simple but effective. In addition, it allows it to be perfectly ergonomic. It is also compact which allows it to be easily transportable.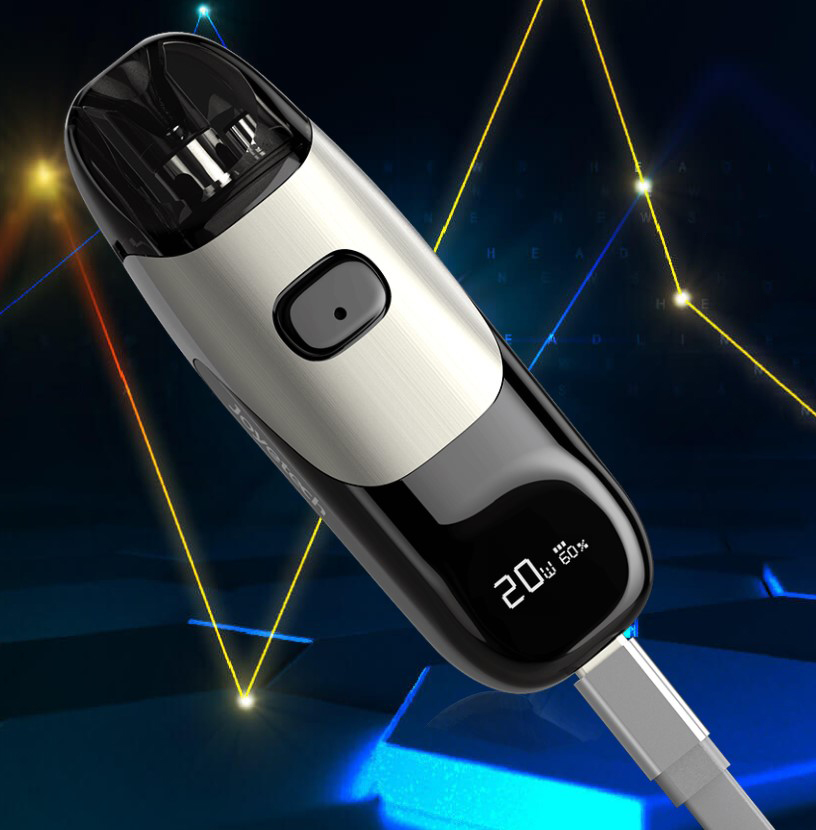 It integrates a small 800mAh battery that can be recharged using a USB type-C cable.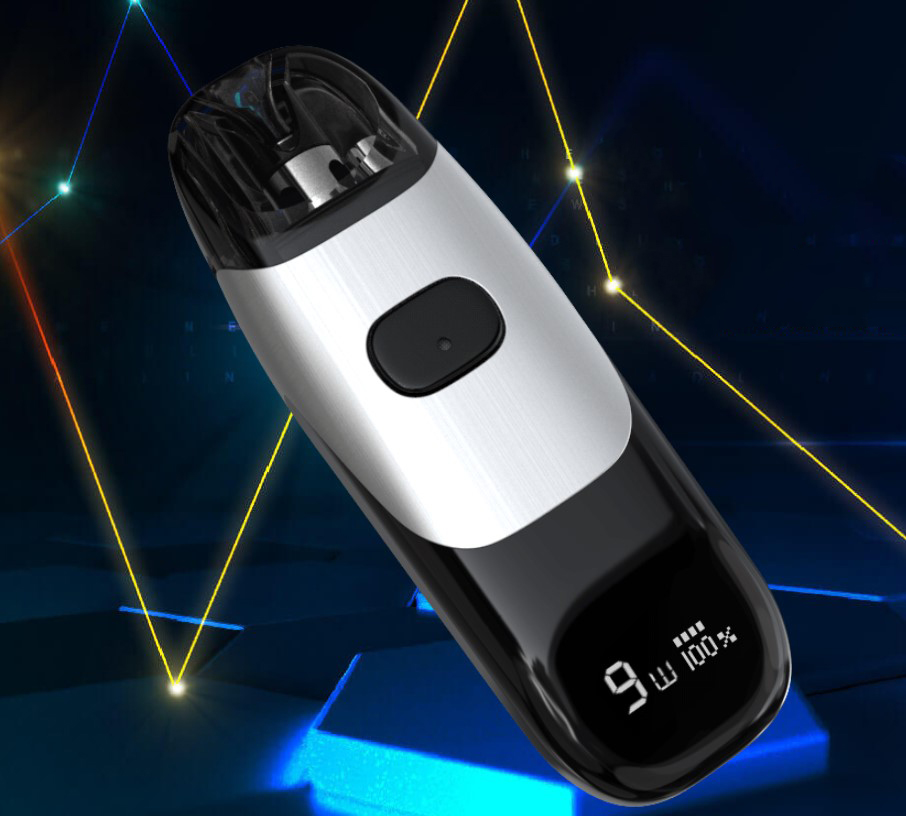 This kit has a 0.49″ TFT screen that will allow you to adjust the power up to 20W and to have all the necessary information for its operation. To activate the power adjustment mode, simply press the main button 3 times. Then press the button for a long time to adjust the power between 5 and 20W. This autonomy makes it the perfect kit for 50/50 liquid spraying.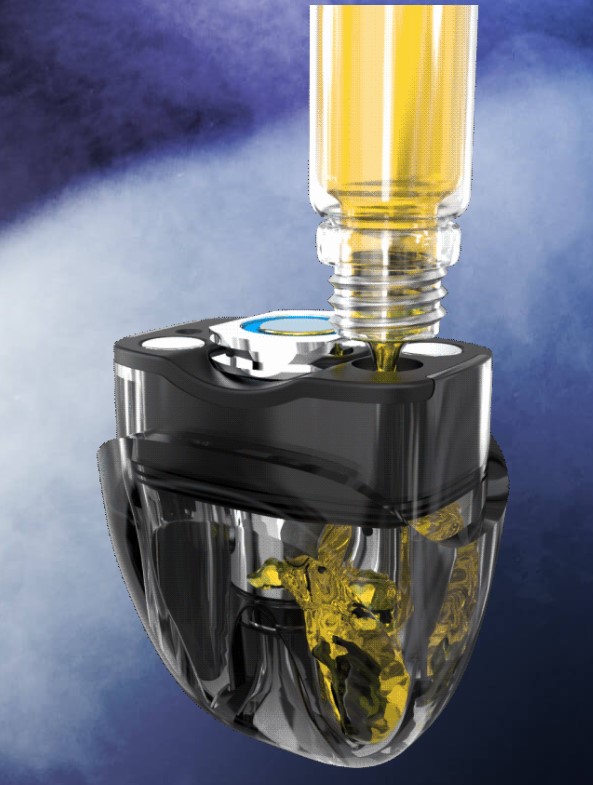 It is associated with cartridges that have a capacity of 2ml and that it will be possible to fill from the bottom. In fact, it will suffice to remove the silicone cap that closes the filling hole.
They use Joyetech's EZ coils. Thus, the Tralus kit comes with an EZ coil of 0.6ohm and an EZ coil of 1.2ohm.
The little extra of this kit is that it comes with a neck strap for easy transportation and an empty 12ml vial to facilitate the manufacturing of liquids.
Features
Dimensions: 31.3 x 20.3 x 94.7 mm
Material: zinc alloy
Weight: 144g
Built-in battery: 800mAh
Power range: 5-20W
Operating mode: adjustable power
0.49″ TFT screen
Capacity : 2ml
Filling from the bottom
Compatible coils: all EZ Joyetech coils
Supplied coils: EZ coil 0.6ohm, EZ coil 1.2ohm
Complete set of electronic protections
Content
1 x mod Tralus
1 x Tralus EZ cartridge
1 x EZ coil 0.6ohm
1 x EZ coil 1.2ohm
1 x 12ml empty vial
1 x neck size
1 x USB Type-C cable
1 x quick start guide
1 x user manual
1 x warranty card