An original aesthetic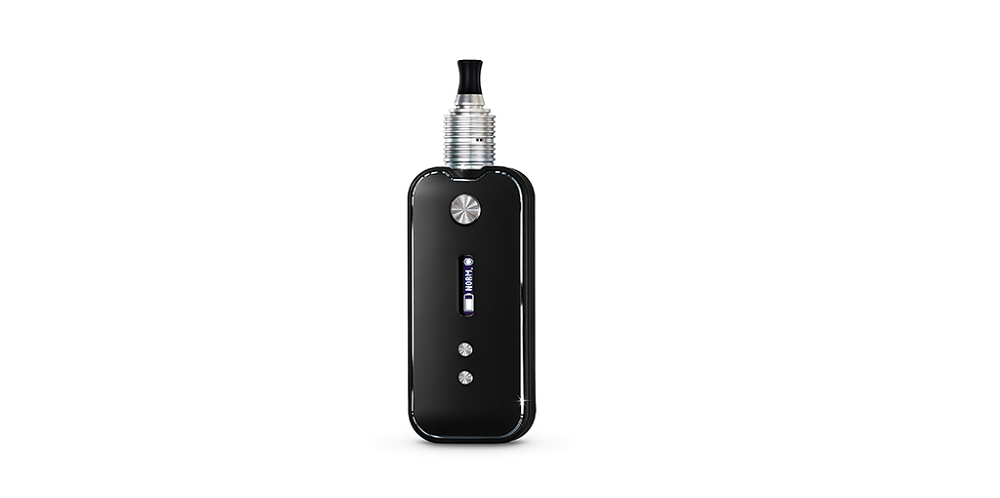 Visually, SX Mini has created an electronic cigarette unlike any other and users will be delighted. We are in the presence of a kit whose dimensions are 87.4 x 39 x 17.9 mm and which is made of PETG. The corners have a rounded shape and the front has only one screen and three buttons. The result of this design is a sober and charming aesthetic, while the dimensions make it easy to hold and carry.
A squonk device with undeniable qualities

With the SX Nano, the user will have in his hands a squonk device. In other words, a bottom-feeder system takes care of the e-liquid supply. The tank is located inside the box, at the bottom, and is waterproof, easy to clean, simple to fill and has a capacity of 2 ml.
This squonk benefits from the Yihi ESS (Electronic Spray Squonk) technology and is equipped with the Yihi SX681J chipset. Its performance is therefore more than satisfactory. First of all, it has an integrated battery with a life of 900 mAh. It can be recharged in 1 hour via a USB type-C cable (included). Secondly, this model offers automatic temperature control. There are 3 modes : cold, normal and warm to get a hot or less hot steam. On the other hand, the display – whose small size does not clutter the front panel – informs about the temperature mode and the remaining battery level. The three buttons are the main button, the button for setting the power and the button for setting the pump speed.
The Ada V2 as an atomizer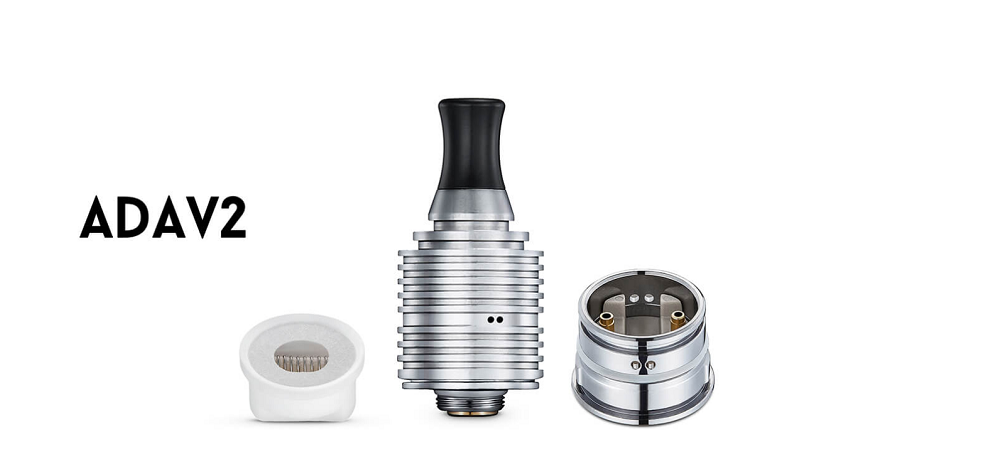 At the top of the box, the vaper will find the Ada V2 atomizer. This is topped with a proprietary drip tip and has an adjustable dual airflow with 2 perforations on each side.
Furthermore, it is compatible with the Ada V2 SX coils with a value of 0.6 ohm. These circular and ceramic coils allow an excellent restitution of flavours. As for the draw, the MTL is preferred.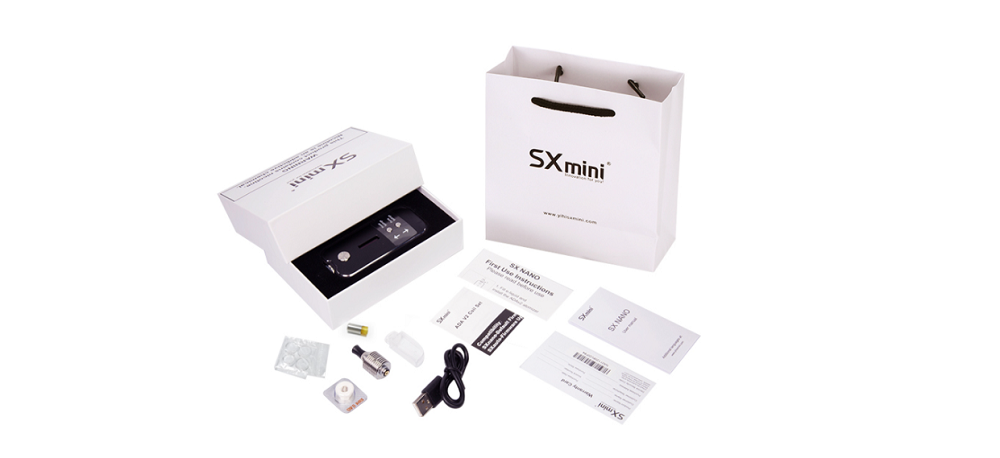 Here is a beautiful product that offers here SX Mini! This electronic cigarette has serious arguments. Both practical and powerful, it will be noticed by vapoteurs who have some experience.
Contents :
1x SX Nano device

1x SX Ada V2 atomizer set (0,6 ohm)

1x

0,6 ohm disk coil
1x Heat resistant SS mouthpiece
4x rubber rings
2x reservoirs
1x USB type-C cable
1x warranty card
1x user manual