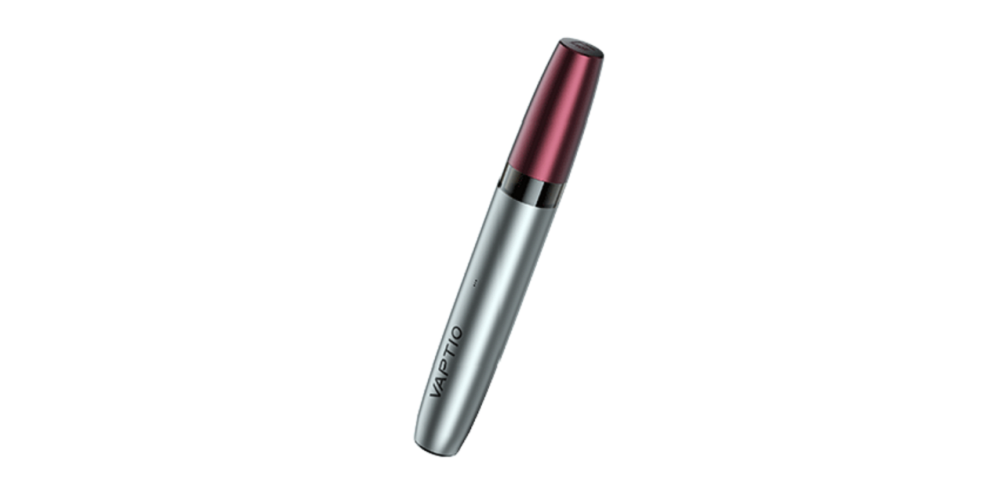 The Stilo from Vaptio is the result of high quality manufacturing. This kit is above all a shape, a pleasant and practical aesthetic. Indeed, Vaptio has designed it like a pen. It has a tubular body of extreme thinness and a cap to cover the cartridge. This shape makes it easy to hold and carry. Weighing 31 grams and measuring 98 x 16.2 mm (without cap) or 118 x 16.2 mm (with cap), you can easily put it in a pocket, bag, satchel or suitcase.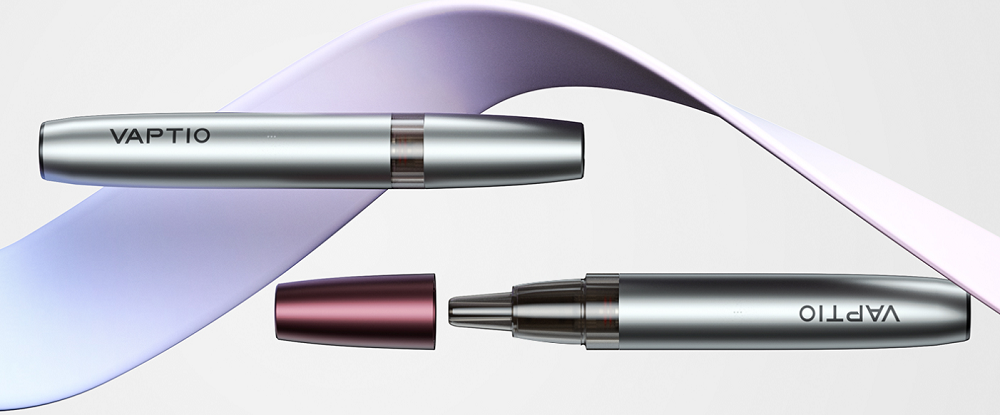 In addition to these dimensions, the body of the kit is made of aluminum alloy while the transparent cartridge is made of PCTG. The cap covers the cartridge to protect it. It does not let the dust, uniforms the whole and can be fixed to the bottom of the device when you vapote. In addition, it comes in several colors (not included), including blue, green or brown. So you can customize your kit by changing its color.
Then as for the mouthpiece, this e-cigarette can be used with a plastic drip tip or with soft cotton filters.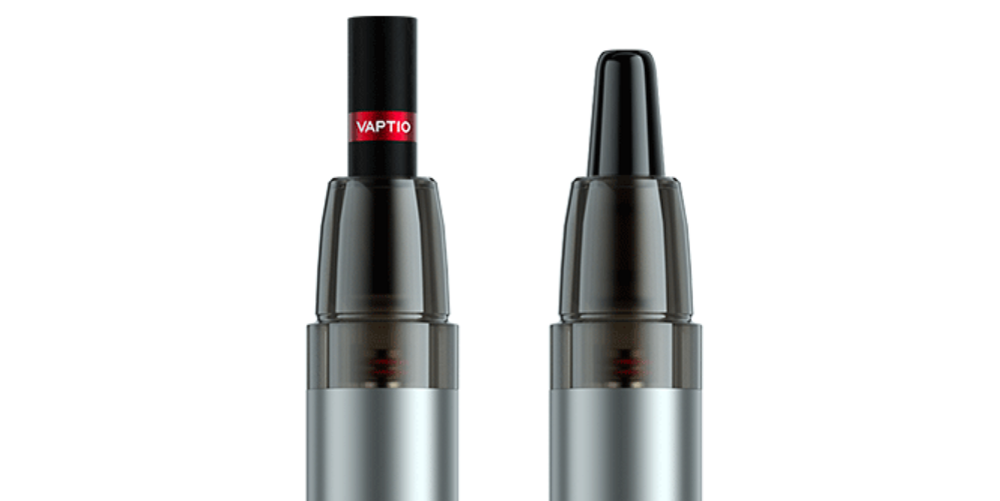 Compact, the kit Stilo nevertheless offers its share of performance to the vapoteur that you are. It has an automatic draw system, its integrated battery provides 500 mAh of autonomy, its power can be 10 or 15 watts depending on the resistance installed and its cartridge, fillable on the side, displays a capacity of 2 ml. A USB type-C cable is provided to allow the recharging of the battery and LEDs inform of its operating status and level.
In addition, the device is equipped with 5 protections: one against overheating, one against short circuits, one against excessive discharge of the battery, one against smoking time too long and one against overload. With this small device in your hands, you will vapot comfortably and safely, especially since it is equipped with a child safety. The connection between the battery and the cartridge is reinforced, a child will have difficulty removing the latter.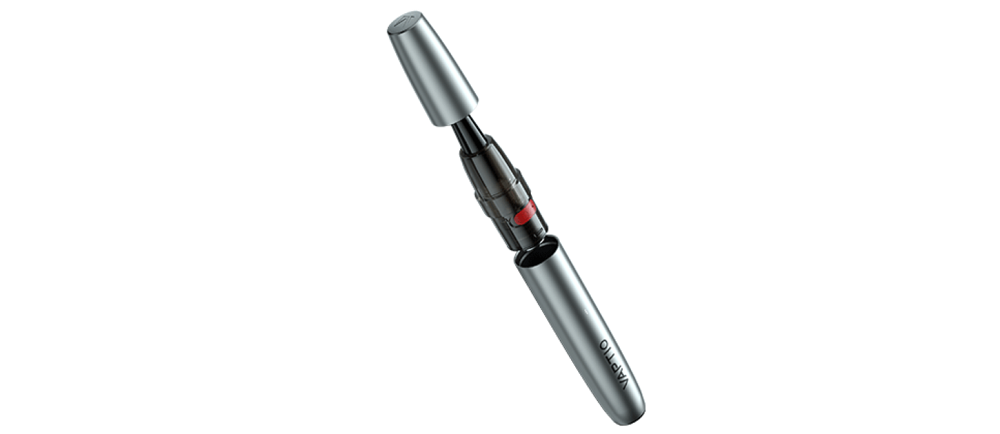 On its side, the cartridge is compatible with Vaptio's Prod resistors, namely :
The Prod V1 with a value of 1.2 ohm (10 watts)
The Prod V2 with a value of 0.8 ohm (15 watts)
The Prod V2 is also provided and the resistors are easily replaced.
Vaptio makes a quality product, a beautiful work whose performance is added to the practicality. So if you like MTL prints, turn to the Stilo kit.
Contents:
1x Stilo mod
1x Stilo cartridge (2 ml)
1x cap
1x plastic drip tip
2x soft cotton filters
1x Prod V2 resistor with a value of 0.8 ohm (15 watts)
1x USB type-C cable
1x warranty card
The user manual