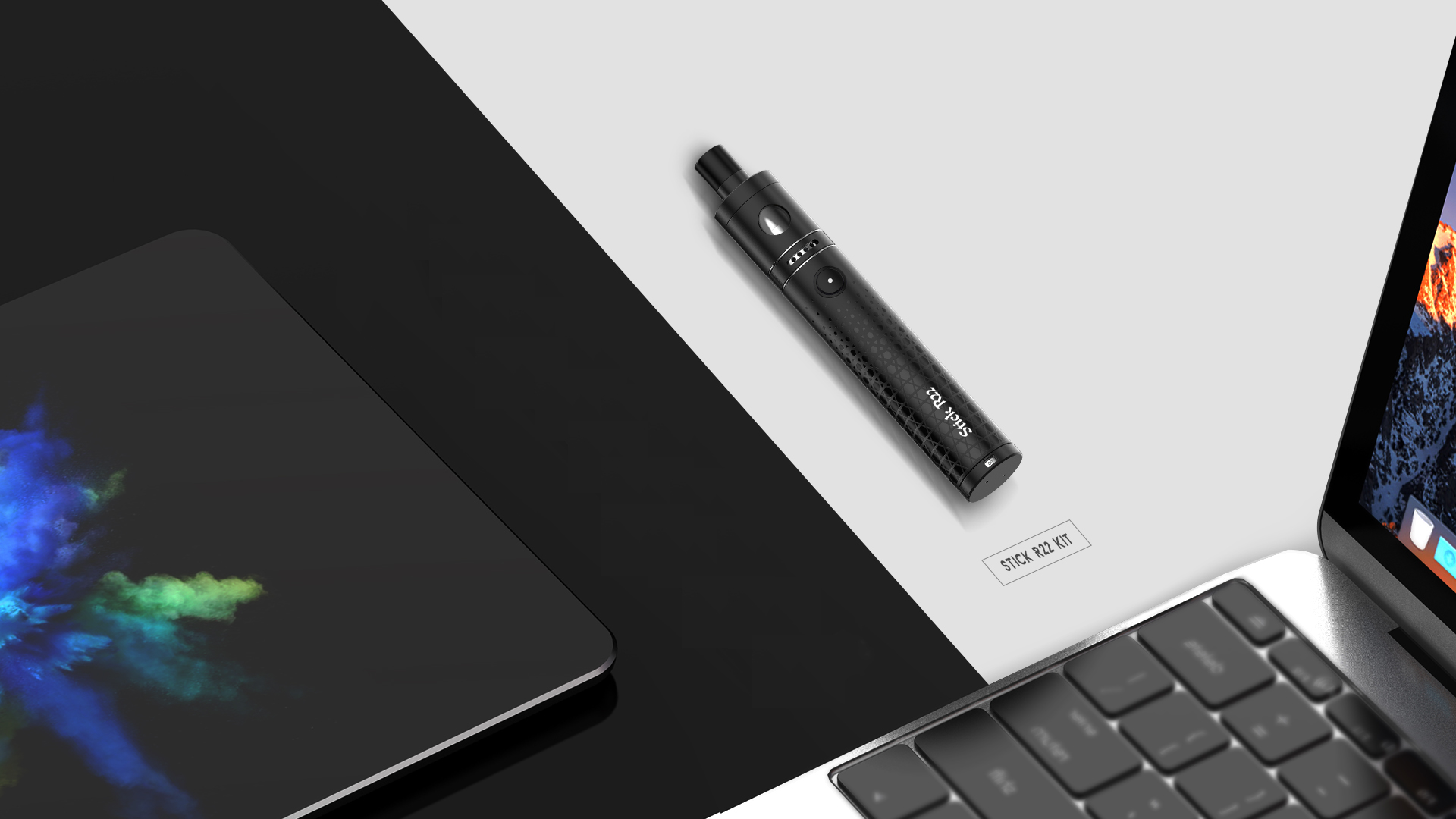 The Smok Stick R22 kit measures 135 mm and 22 mm in diameter and weighs only 86.3g. It will be the perfect companion wherever you go. With a tubular format, it is simple and pleasant in hand. Available in several colors, a touch of elegance is added by simple patterns based on geometric shapes.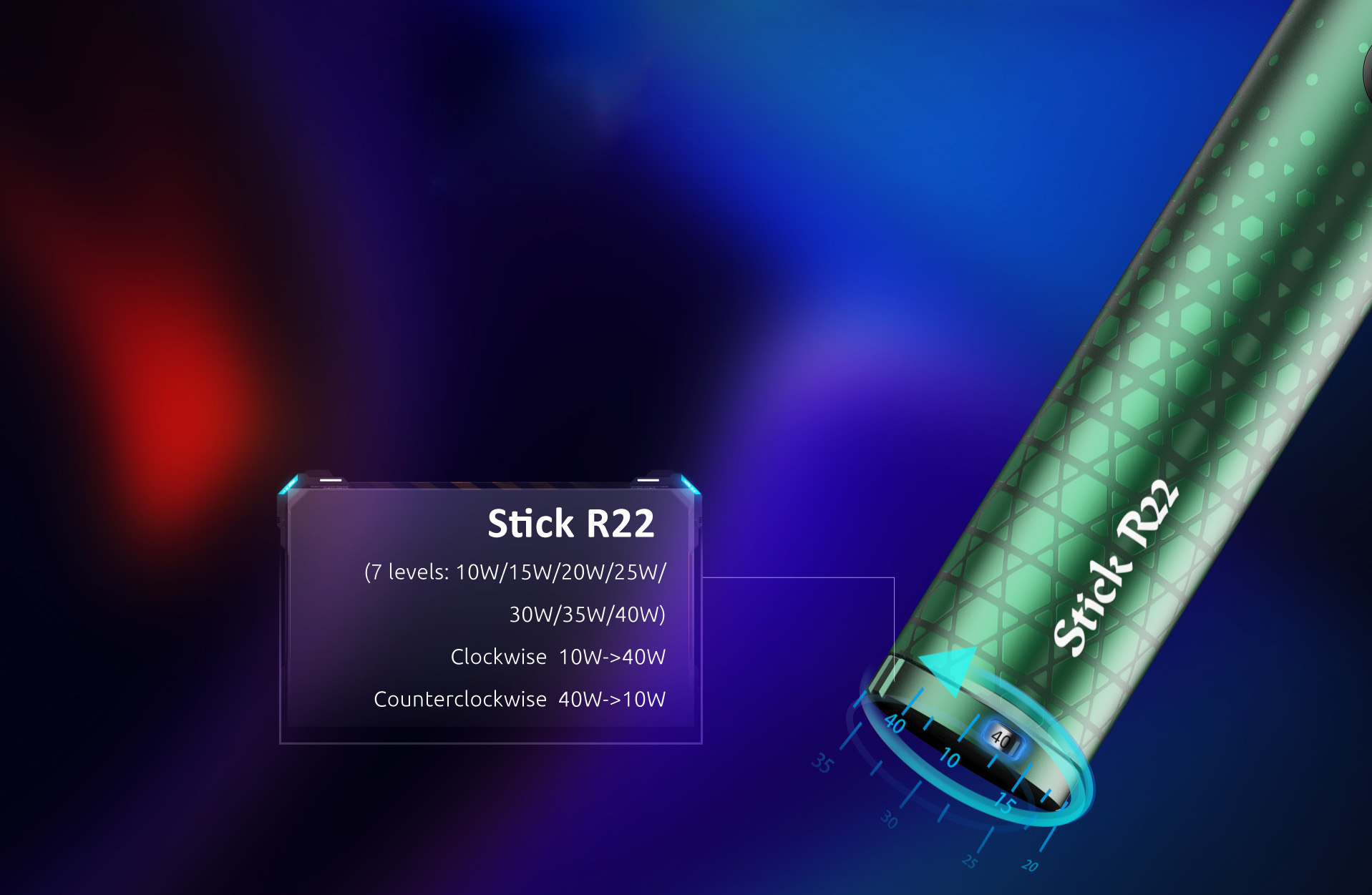 The Stick R22 has only one button, dedicated to the activation, but it is still possible to adjust the power output. A rotating ring at the bottom of the kit allows you to vary between 7 power levels (10W/15W/20W/25W/30W/35W/40W).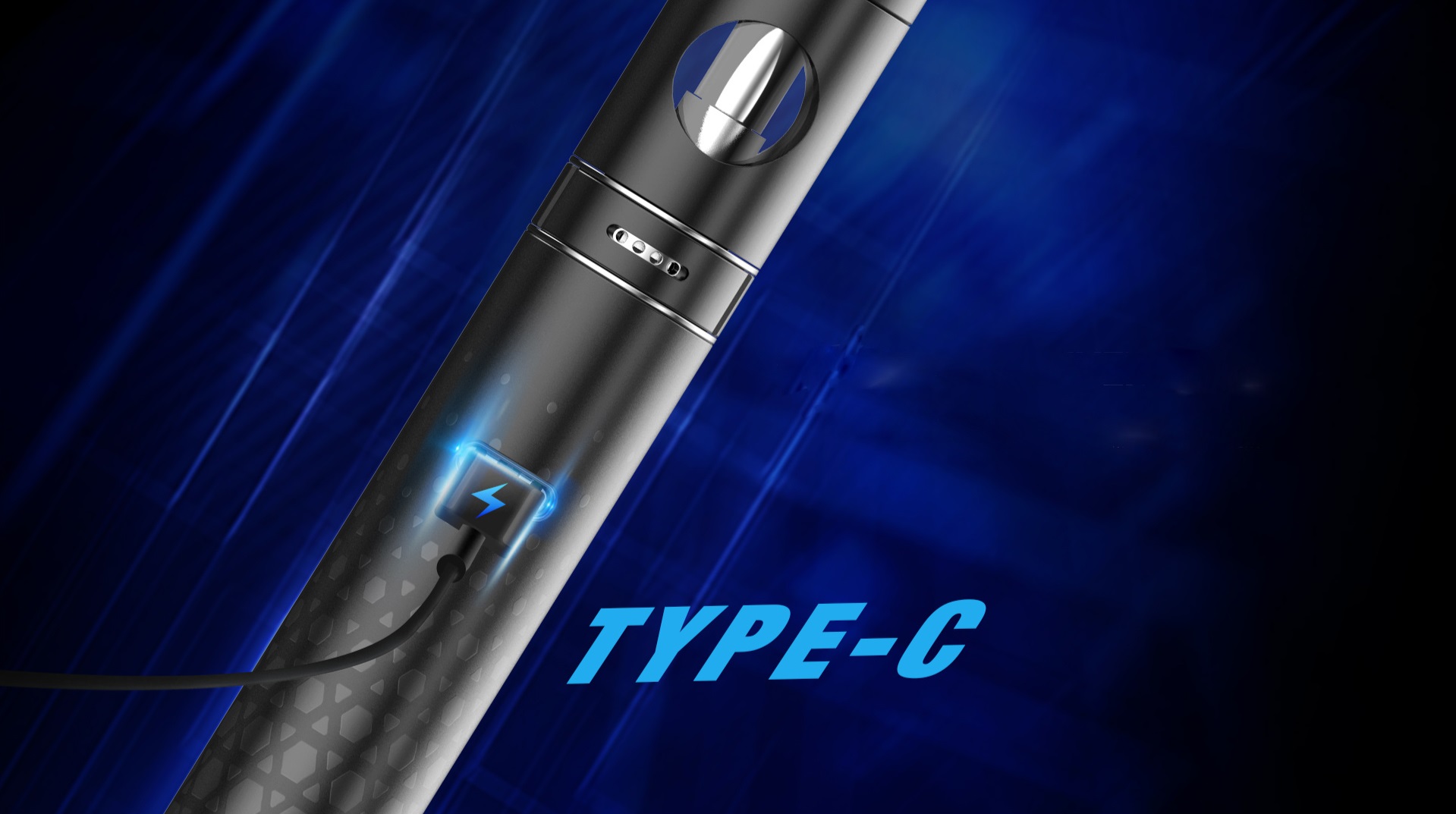 Light and thin, the Stick R22 kit is equipped with an integrated battery with a life of 2000 mAh. This battery can be recharged using an USB Type-C cable (included). In the middle of the activation button, the Stick R22 kit has a light indicating the remaining battery level (green for more than 70%, orange between 70 and 30% and red for less than 30%).

The kit Stick R22 is equipped with an atomizer with a capacity of 4.5ml whose airflow is adjustable through a rotating ring between the atomizer and the battery. To fill the tank, simply unscrew the top cap and introduce the liquid through the silicone valves.
This atomizer is compatible with Smok RPM coils.
Contents:
1 x Stick R22 (4.5l)
1 x RPM DC 0.8ohm
1 x RPM Mesh 0.4ohm
1 x USB Type-C cable
1 x User Manual