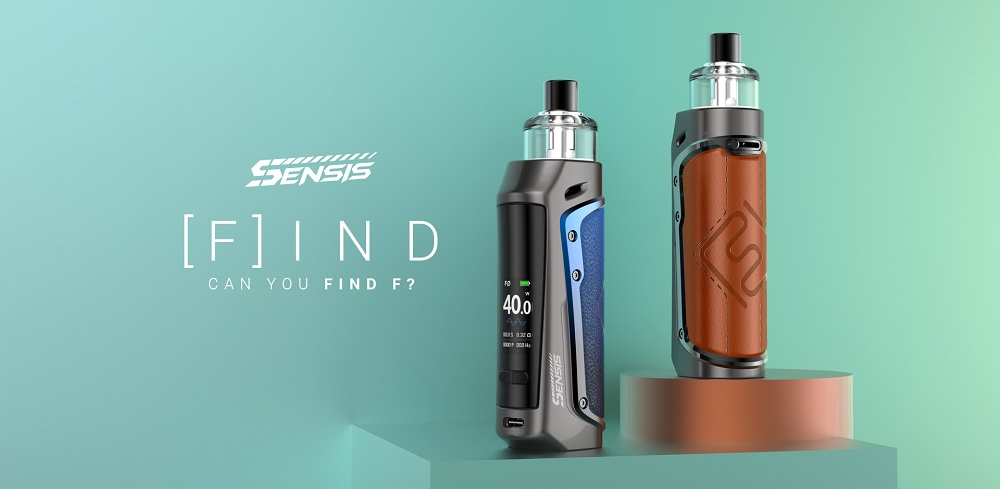 The Sensis kit is therefore the latest pod kit from Innokin and is not only design-oriented but also, and above all, very powerful and innovative. Made of zinc alloy, it is relatively compact with dimensions of 120.35 x 39.51 x 30 mm. This means that it can easily accompany its owner throughout the day.
The main novelty of the Sensis kit is a "hidden" mode to be unlocked thanks to a code! Will you be able to discover it by yourself?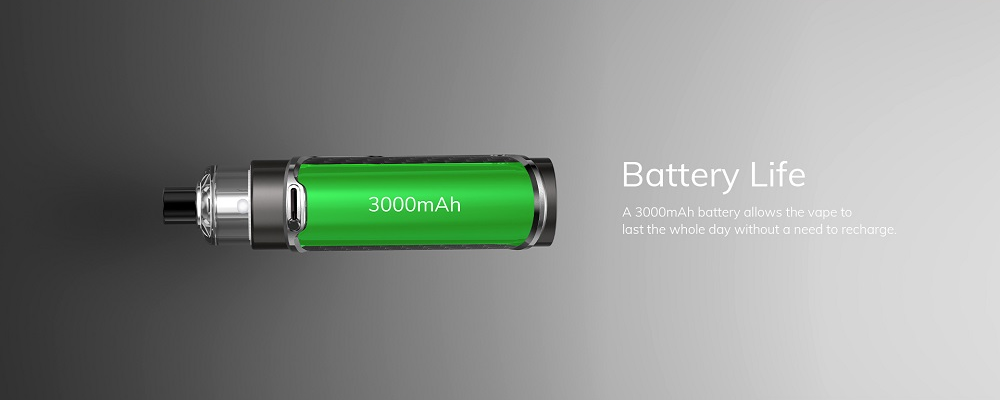 The Sensis kit is designed to be very autonomous, which is why it has an excellent built-in 3000 mAh battery. In this way, it will allow a consequent autonomy over a whole day of vape, or even more.
Of course, recharging will be done simply via the USB cable type-C provided in the kit.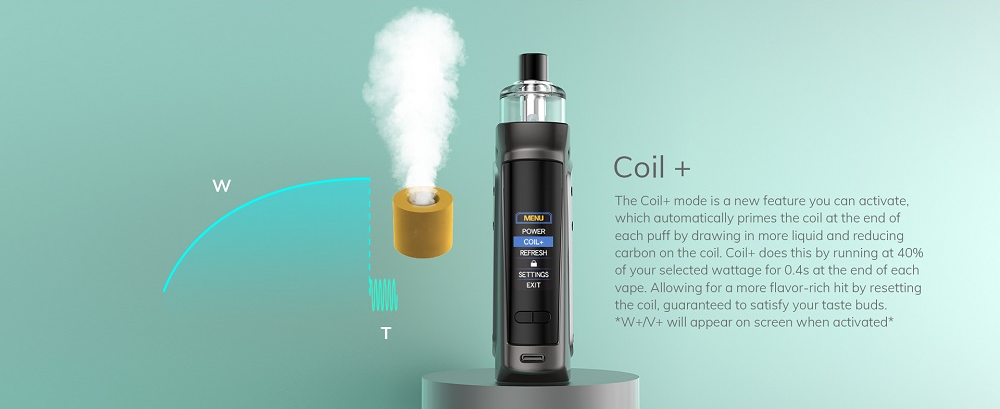 Coil+ mode is a new feature, which automatically initiates the coil at the end of each puff by consuming more liquid and reducing residue on the coil. To do this, this mode operates at 40% of the selected power for 0.4 s at the end of each puff.
Resetting the coil will result in a richer, more flavorful puff. It should also be noted that when it is activated, the words "W+/V+" will appear on the screen.
Of course, the Sensis kit also features the traditional VW and VV modes to allow the vaporizer to adjust the power according to your desires and needs. It will therefore be able to deliver up to 40W of power.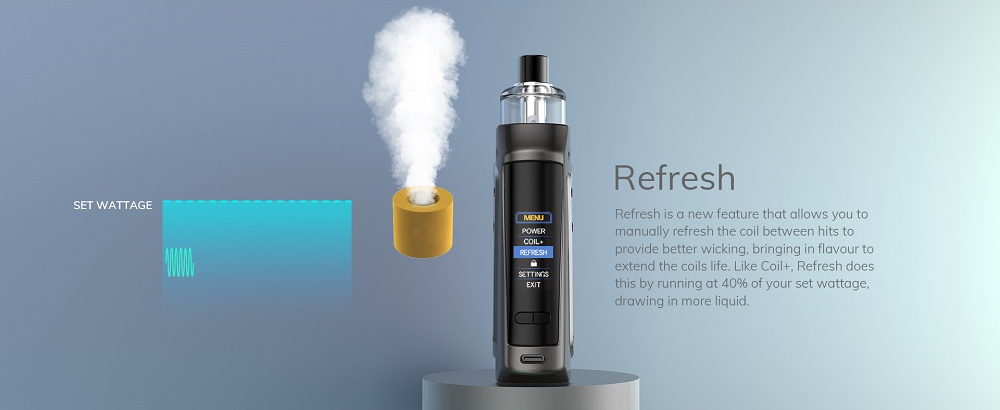 Refresh mode is a new feature that allows you to manually refresh the coil between puffs to improve the capillary effect, which will bring more flavor and extend the life of the coil.
Like Coil+ mode, Refresh operates at 40% of the set power.

Of course, the airflow is adjustable at the base of the Sensis mod to provide a more or less tight vape.

The Sensis is topped off with a 3.1 ml glass cartridge. This material is an excellent choice because it provides a much better flavor rendition than PCTG cartridges, but it also allows for easier and more convenient cleaning. Filling is very simple from the bottom by lifting the silicone tab.
The Sensis kit works with Sceptre coils, and comes with a 0.65 ohm Sceptre (9-12W) and a new 0.25 ohm S-Coil (25-35W). Please note that while the Sensis kit is compatible with all Sceptre coils, the S-coil 0,25 ohm is only compatible with this kit.
Features:
Dimensions : 120,35 x 39,51 x 30 mm
Matérial: Alliage de zinc, verre
3000 mAh built-in battery
Modes : VW / VV / Coil+ / Refresh
Power Range: 6-40W
Resistance Range: 0,2-3,5 ohms
Voltage Range : 1-7,5V
OLED screen
Capacity: 3,1 ml
Ajustable airflow
Magnetic connection
USB type-C
Content:
1 x mod Sensis
1 x 3,1 ml cartridge
1 x Sceptre coil 0,65 ohm
1 x S-Coil 0,25 ohm
1 x MTL drip tip
1 x o-rings bag
1 x 510 adaptator
1 x USB type-C cable
1 x user manual