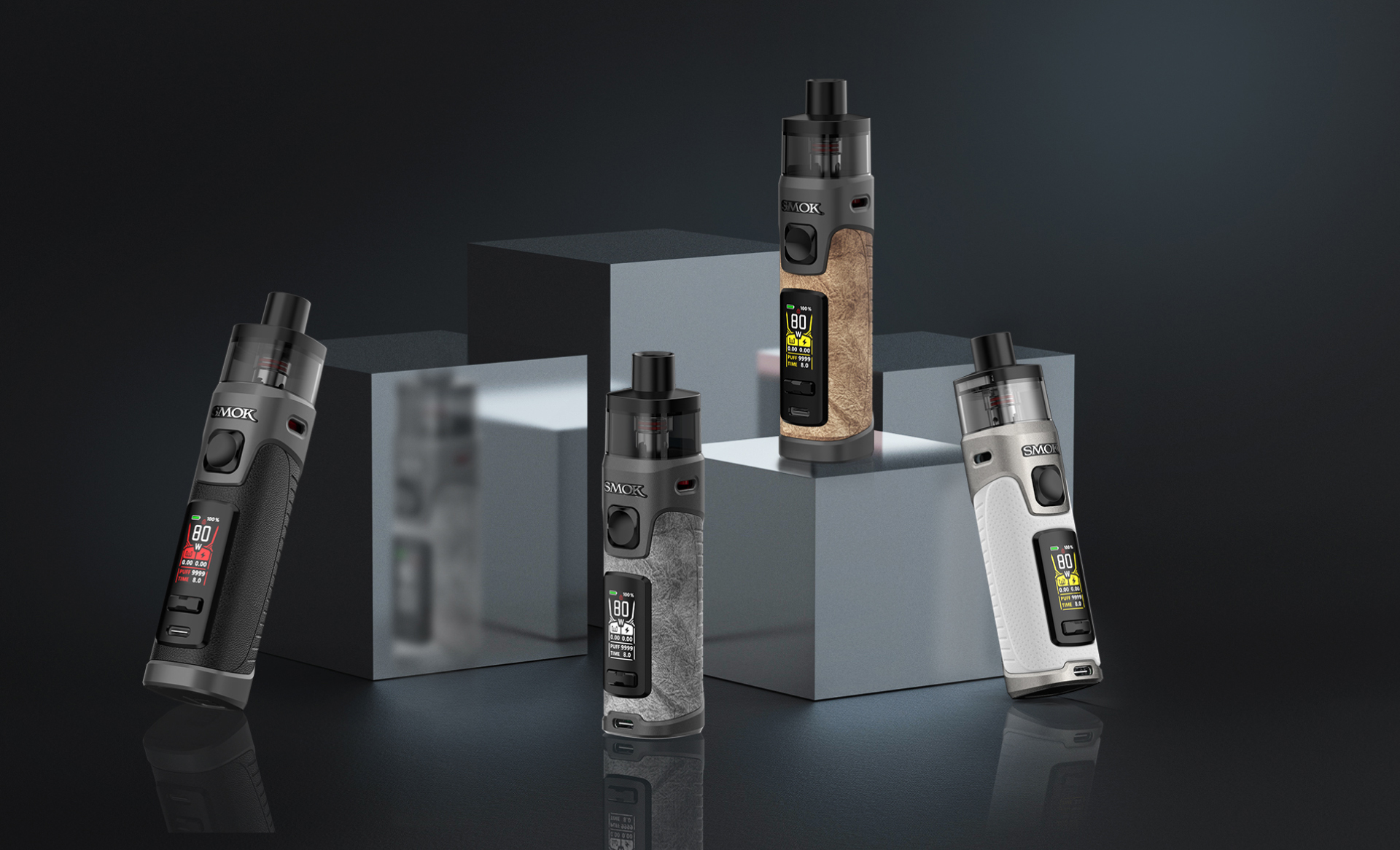 The RPM5 kit is the new release from Smok, which expands its RPM family through this electronic cigarette. This kit has dimensions of 122.5 x 31.2 x 29.5 mm for a weight of 122 grams. Perfectly transportable thanks to its rounded pod format, the RPM5 kit is designed to follow you everywhere in addition to being resistant. A mixture of material and color, makes this kit elegant.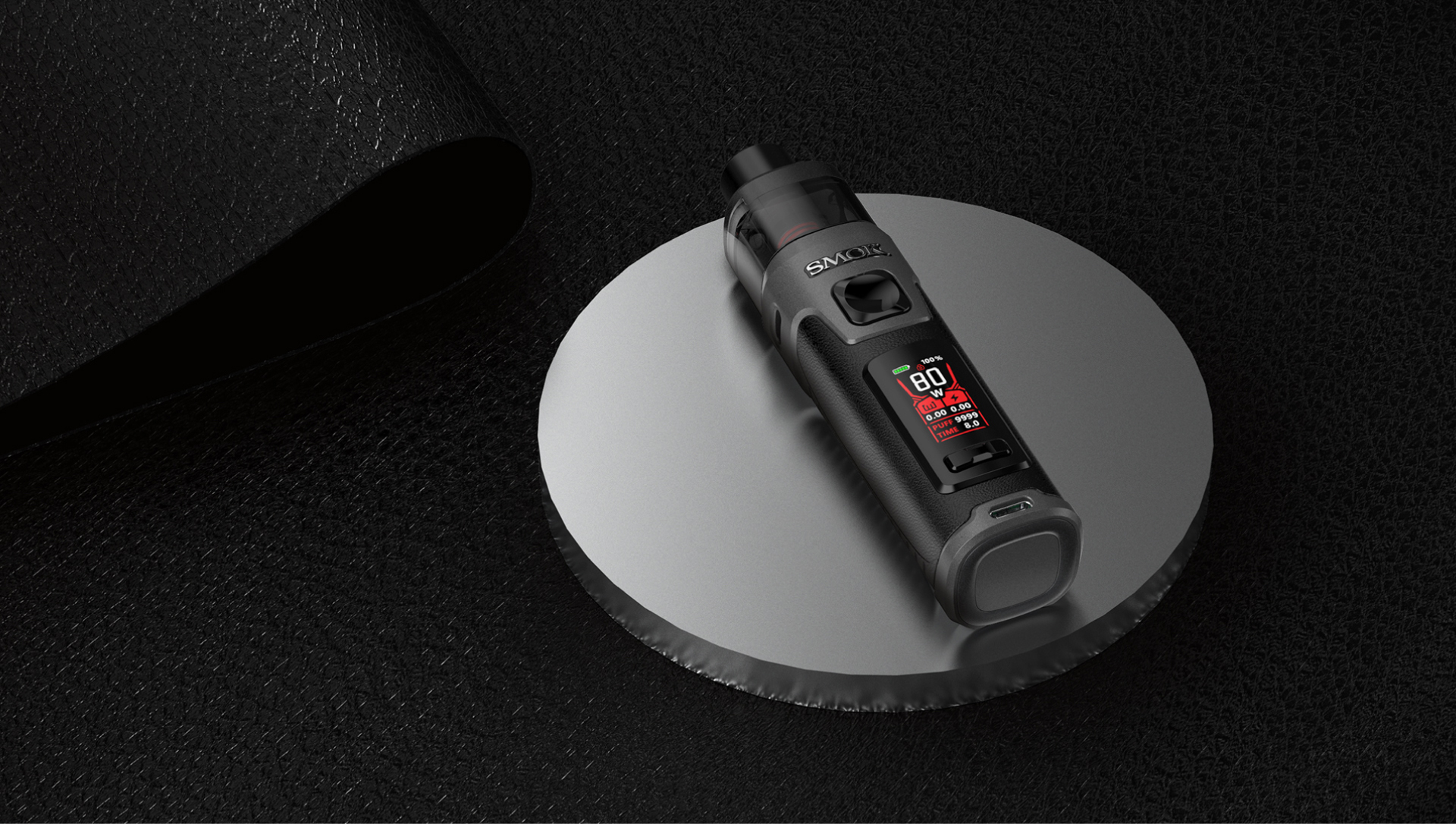 The RPM5 kit is equipped with an OLED screen of 0.96 inches whose color is configurable. On this screen, you will be able to find all the necessary information such as the power set or the battery level. Above this screen is the activation button while two buttons of variations are located under the screen.
At the level of power, this kit signed Smok is equipped with an integrated battery of 2000 mAh. This battery is charged through the USB Type-C port under the buttons of variation.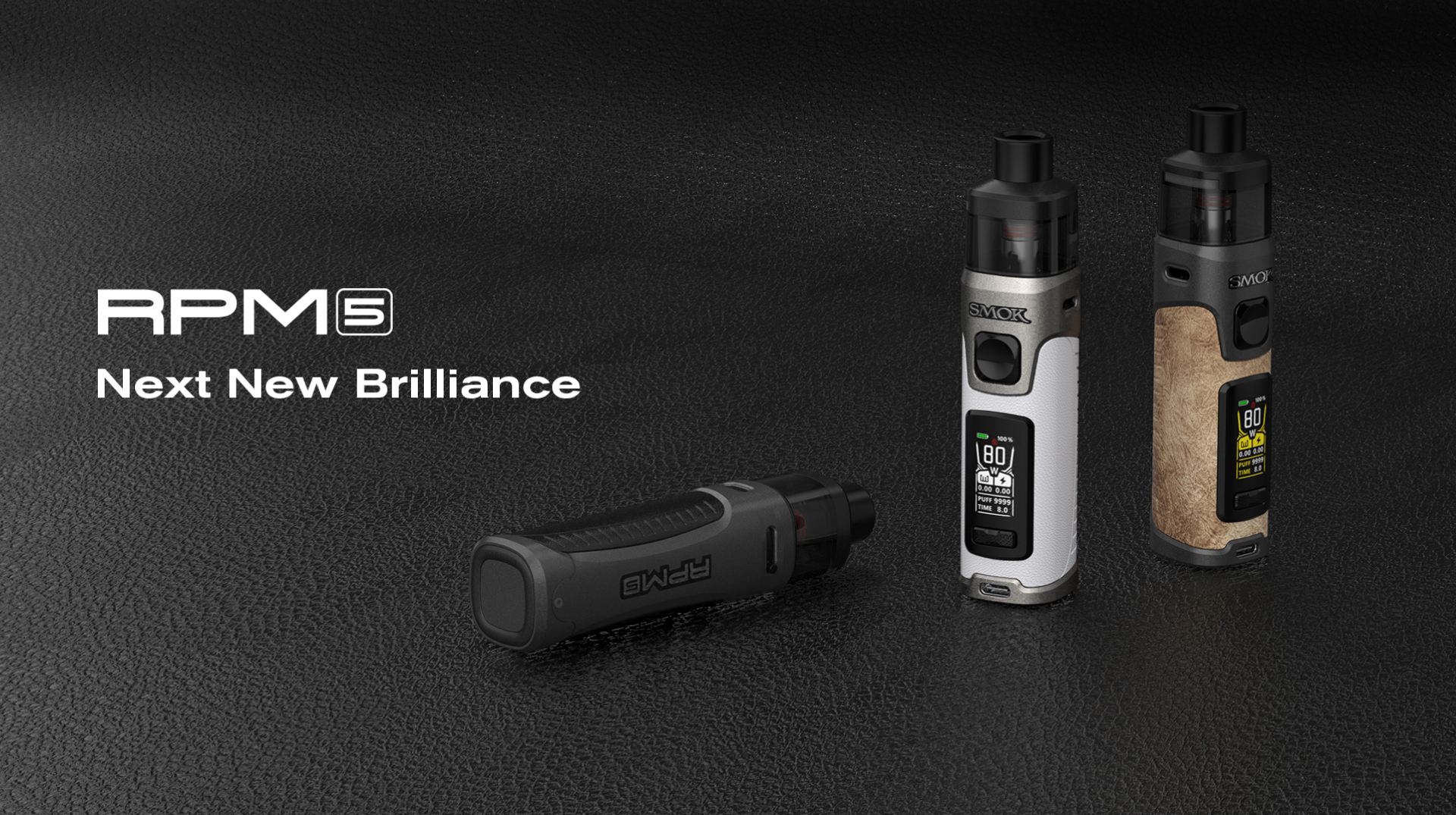 This kit RPM5 works with a reusable cartridge. This cartridge offers a large capacity of 6.5ml that will not worry too much about the level of e-liquid still available. The filling of the cartridge is done from the top. Simply slide the top cap and insert the spout of your vial in the hole provided. Independently of this cartridge, the air flow is adjustable on this kit thanks to a small wheel.
Regarding the coils. The RPM5 kit is compatible with the new RPM3 coils of Smok. Two of them are provided in the pack, in 0.15 ohm (40-80W) and 0.23 ohm (20-25W).
Contents:
1x RPM5 Kit
1x RPM5 cartridge 6.5 ml
1x RPM3 coil 0.15 ohm pre-installed (40-80W)
1x RPM3 0.23 ohm coil (20-25W)
1x USB Type-C cable
1x User manual