An electronic cigarette with great aesthetics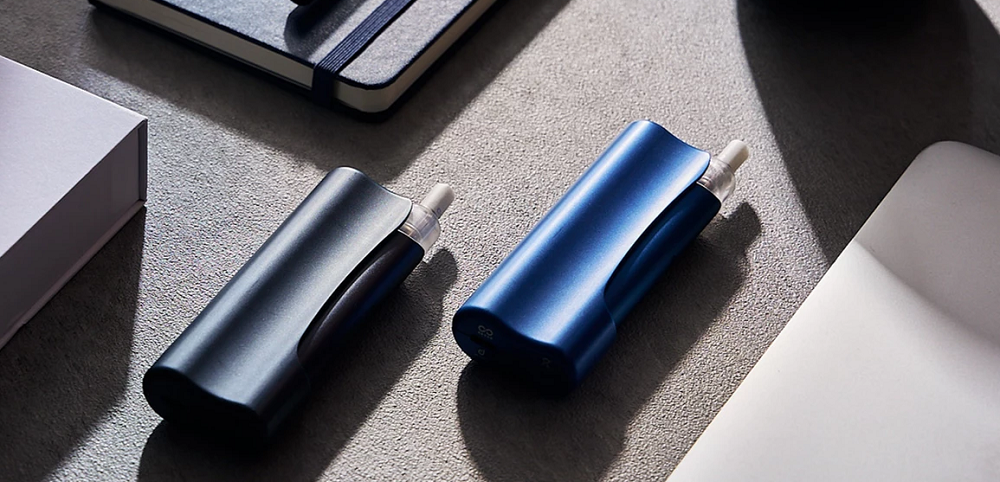 Da One has the know-how. He likes to create stylish models. This is what he does once again with the Rever kit, an electronic cigarette designed in aluminium and PCTG. It consists of 2 parts, the pod itself and a power bank for easy recharging, and has dimensions of 110 x 44 x 22 mm when the 2 parts are added together.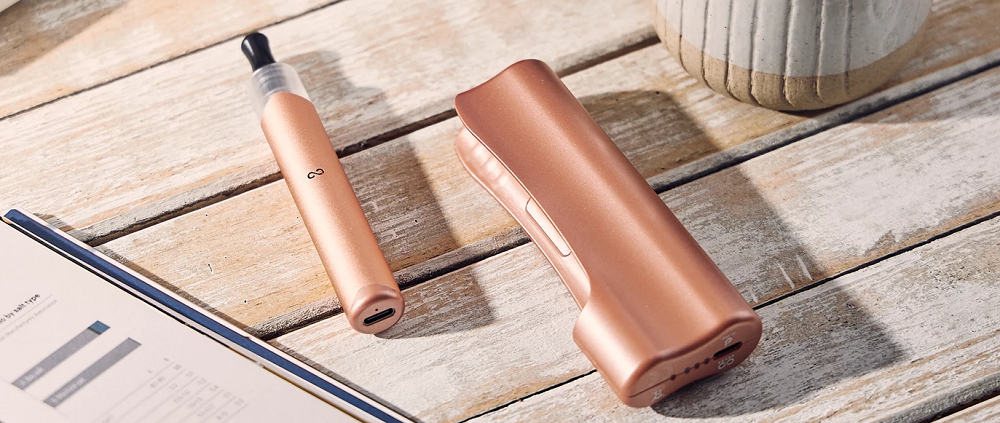 As far as the pod's aesthetics are concerned, there is nothing to complain about. Its tubular shape and slimness help it to be held in the hand, while its lines refuse any excess and focus on sobriety. And when this pod is associated with the power bank, the whole thing forms a harmonious whole. Congratulations to Da One for creating this classy device with a nice touch : the infinity symbol (∞) engraved on its surface.
Remarkable autonomy, UV cleaning

The Rever kit has a built-in 400 mAh battery, which can be recharged via a USB type-C cable (included). As for the power bank, its autonomy is considerable insofar as it reaches 2600 mAh. This is recharged using the same cable. Thanks to this power bank, the user does not have to recharge frequently. All he has to do is place the pod on this structure and that's it. In addition, if his pod alone runs out of battery and he has no power outlet available, this power case can come to the rescue. A good point for transportability.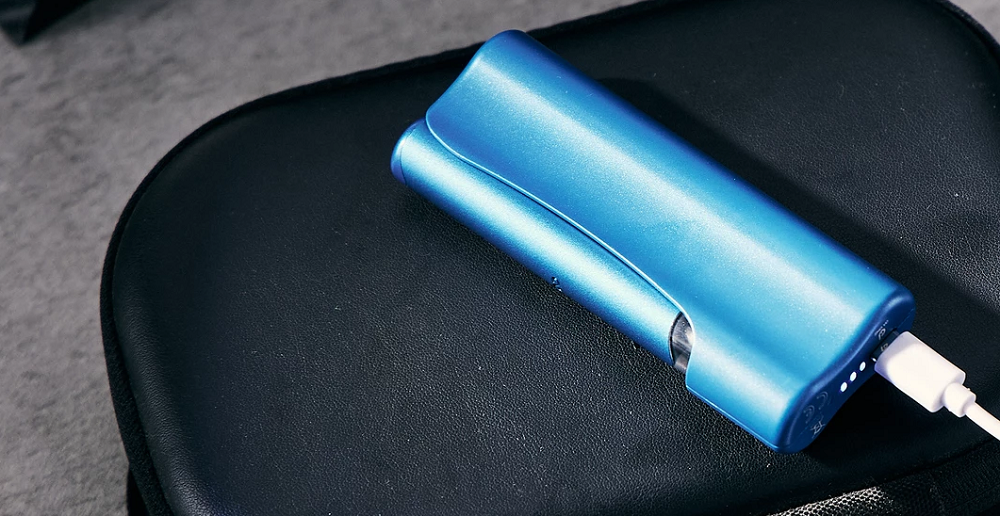 As far as power is concerned, the Rever can deliver between 5 and 12W and this wattage is automatically adjusted according to the coil. This moderate power and automatic adjustment makes it an ideal pod for beginners. It is even more ideal for them as it is activated by inhalation. No button presses are required. There is no need to adjust the settings via a screen.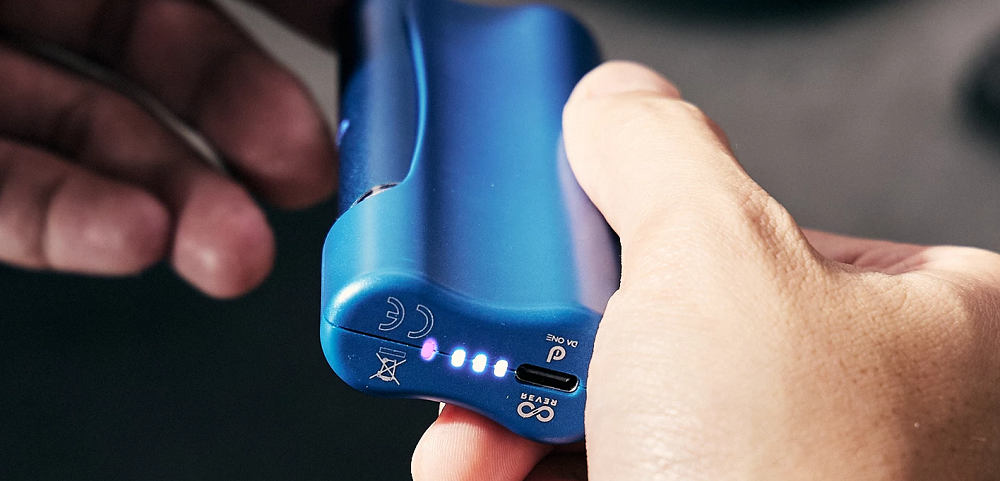 But the technical qualities of the Rever are not limited to its autonomy and ease of use. This pod also makes a difference thanks to its UV cleaning function. The user simply reverses the direction of the pod on the power case and a mechanism is activated to remove bacteria, dust and other impurities from the drip tip. Hygiene is therefore guaranteed.
A 2 ml cartridge
At the top of the pod is a cartridge with a capacity of 2 ml. The cartridge is filled from the side after removing the silicone cap that closes the filling opening. And if the airflow is not adjustable, there is still the possibility of vaping in indirect inhalation. Another plus for beginner vapers.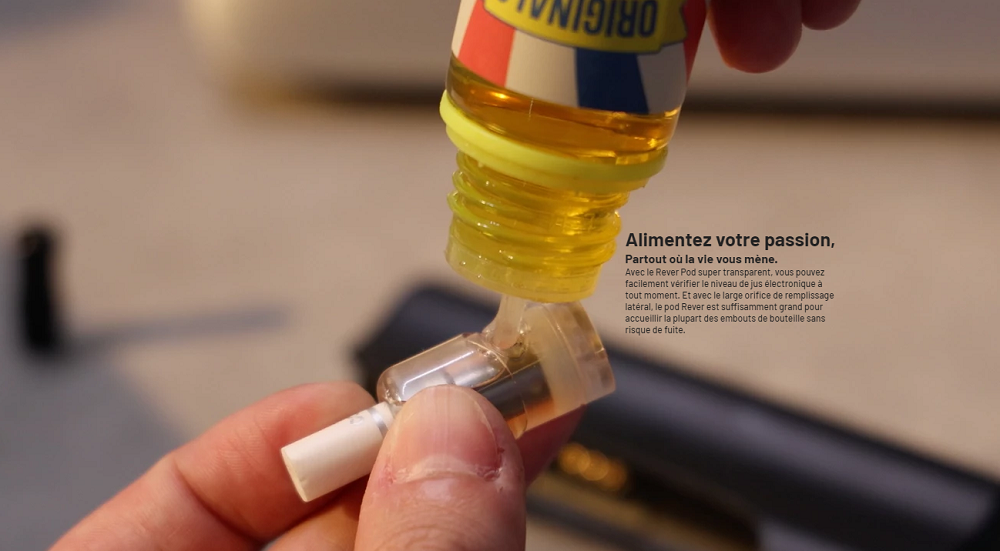 On the other hand, Da One offers a choice of 2 drip tips :
A classic Delrin drip tip (supplied)
An organic cotton filter (2 are supplied). This filter is completely recyclable and will allow the lips to find the sensations provided by a traditional cigarette.

Finally, a 1.2 ohm Mesh coil is built into this cartridge, making it an impossible coil to replace. It will be necessary to replace the cartridge when it is worn out.

The Rever pod kit is therefore a high quality kit, even high-tech. Anyone who wants to start vaping with a technically advanced kit will be happy with it.
Contents :
1x Rever mod
1x Rever Power Bank
1x Rever 2 ml 1.2 ohm cartridge
2x filters
1x Delrin drip tip
1x USB-C cable
1x warranty card
1x user manual