A singular aesthetic


Anyone who comes across the Nevoks Pagee kit cannot help but be impressed by its unusual shape. It is true that this pod stands out from the crowd with its dimensions of 77.6 x 44.6 x 12.6 mm. It's a large, slim-bodied kit that fits easily in the hand, especially since it weighs only 70 g. With such a flat format, the user can slip it into a pocket without any difficulty. No one can remain indifferent to its elegance, the quality of its lines and the sensation felt when touched.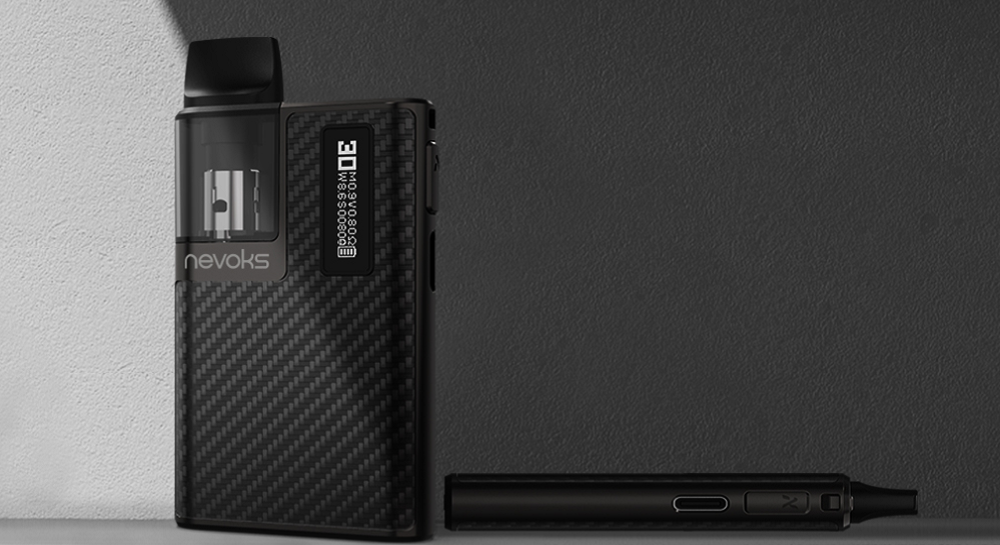 In addition, there is the possibility of modifying the drip tip, which makes it possible to personalise the appearance of the kit. The user can choose between a flat mouthpiece or a 510 drip tip.
Excellent performance

In terms of performance, the Pagee kit is not mediocre. Its power varies between 5 and 30W. Its integrated battery offers a life of 950 mAh and is recharged by means of a USB type-C cable (supplied).
As for the use, it is very simple. Only 3 buttons are present, namely the fire button, the "+" button and the "-" button. In addition, the user has the possibility to choose between 2 ways of vaping :
Vaping by pressing the fire button
Vaping by automatic inhalation (auto-draw)
The Pagee kit is also equipped with the NX Chip. Thanks to it, 7 protections are offered to the user including a protection against overloads, a protection against overheating, a protection against excessive discharge of the battery and a protection against too long inhalations.

A small LED display provides the necessary information, including the remaining battery level, the coil value and the power.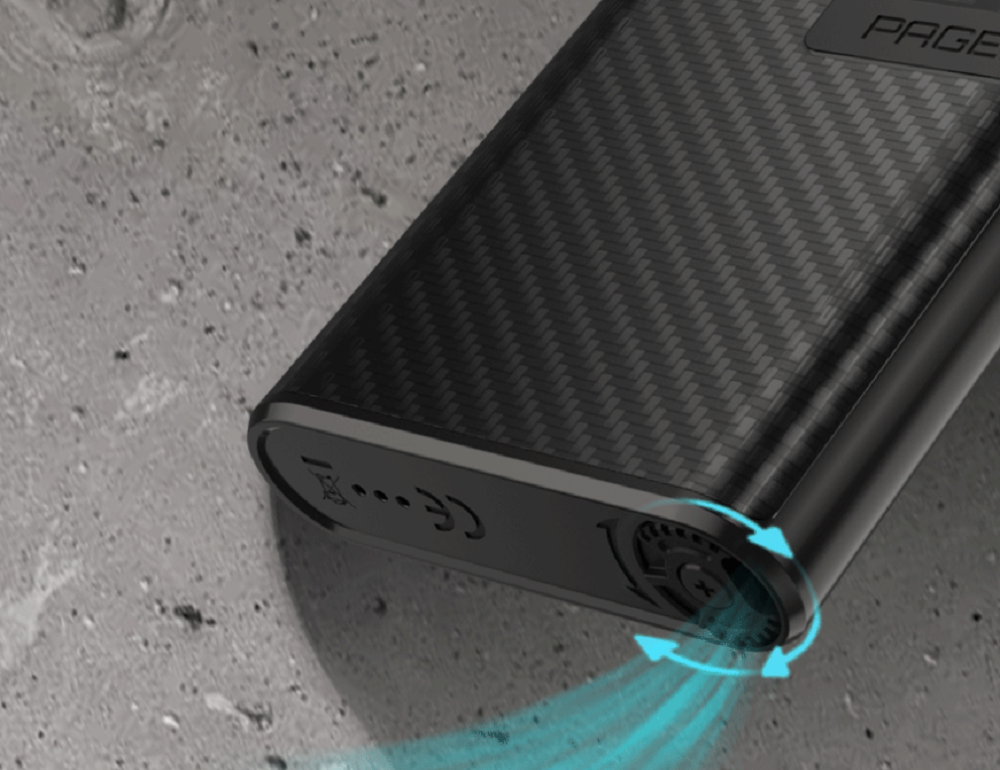 Finally, the Pagee has an atypical airflow, a novelty in the world of vape. Located under the pod, it is the first 360° adjustable airflow from below. Thus, the user will switch from a MTL draw to a DTL draw.
A cartridge like no other
Nevoks wanted to surprise with the Pagee kit. This time, it is the cartridge – made of PCTG – that is different because of its unusual position. It is not located on top of the battery, as is often the case, but is "integrated" into it to form a rectangular unit.
It has a capacity of 2.2 ml and is filled from the side. Finally, it is compatible with Nevoks' SPL-10 Mesh coils. 2 are included :
One SPL-10 Mesh coil with a value of 0.6 ohm (18-25W)
A SPL-10 Mesh coil with a value of 1 ohm (10-13W)
Excellent flavours and dense clouds await the user.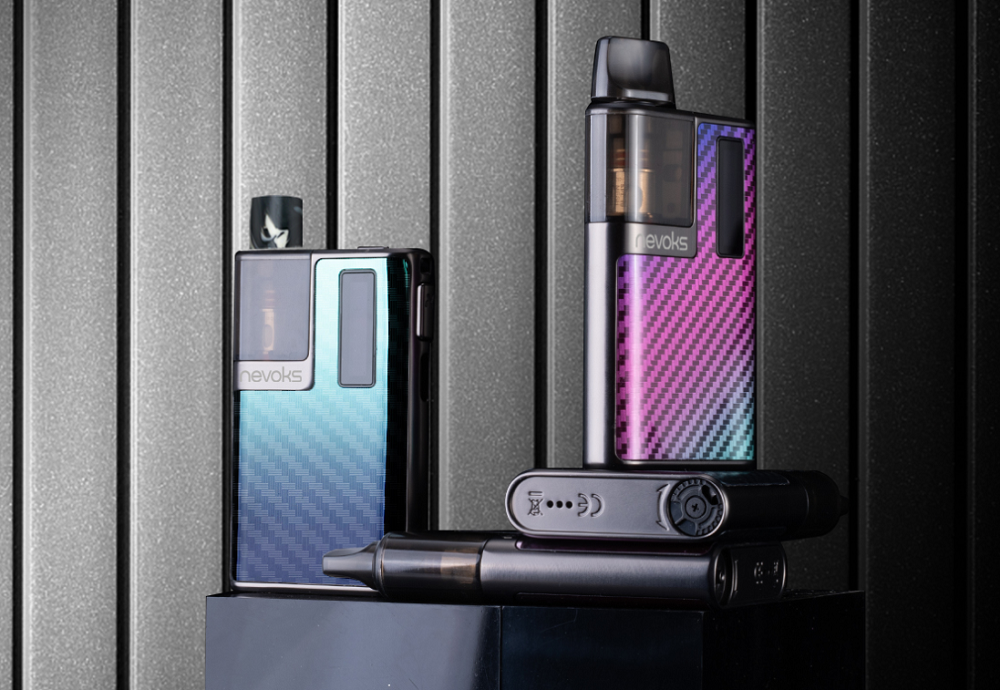 This is an electronic cigarette that appeals for many reasons. The Nevoks Pagee kit is the perfect kit for beginners.
Content :
1x Pagee battery (950 mAh)
1x Pagee empty pod (2,2 ml)
1x SPL-10 Mesh coil 0,6 ohm
1x SPL-10 Mesh coil 1 ohm
1x Type-C cable
1x warranty card
1x user manual