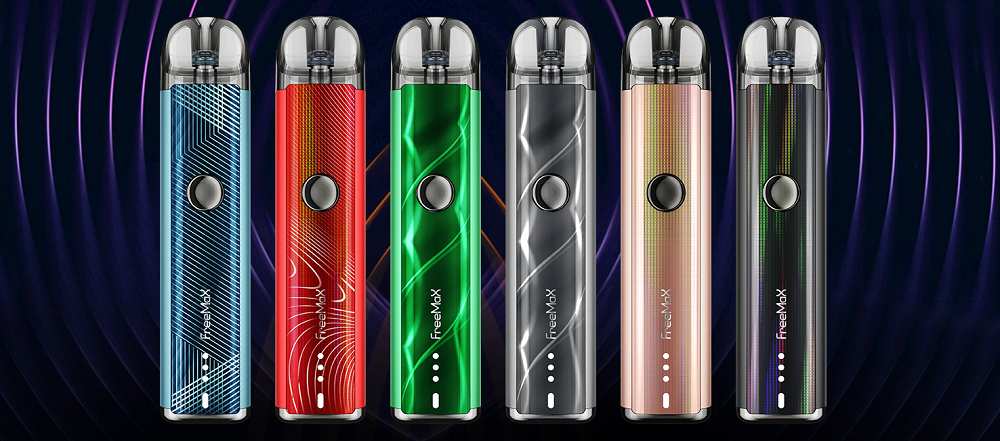 Freemax wanted a compact, light and solid kit and they succeeded with the Onnix 2. Its dimensions of 109 x 24.4 x 15.3 mm give it a slim, slender appearance that makes it easy to hold. The weight is 47.6 g, while aluminium alloy, PET and PCTG are used as manufacturing materials.
The Onnix 2 kit is compact, light and strong, but it is also elegant. Indeed, there are several colours to choose from when purchasing. They range from black to pink, red and green. But above all, each colour has its own pattern and the panel on the front has a coating to protect it from marks and scratches. It also provides a smooth surface that is pleasant to the touch.

In terms of its technical capabilities, this pod is also up to the task. Its variable power between 7 and 15 watts is suitable for beginners. The integrated 900 mAh battery offers a long life and can be recharged with a USB type-C cable (included). It takes only 60 minutes to go from 1% charge to 100%. Moreover, on the front panel there are 3 LED bulbs that indicate the remaining level of this battery :
1 white light illuminates to indicate a charge level between 0 and 35%
2 white lights illuminate to indicate a charge level between 36 and 70%
3 white lights illuminate to indicate a charge level between 71 and 100%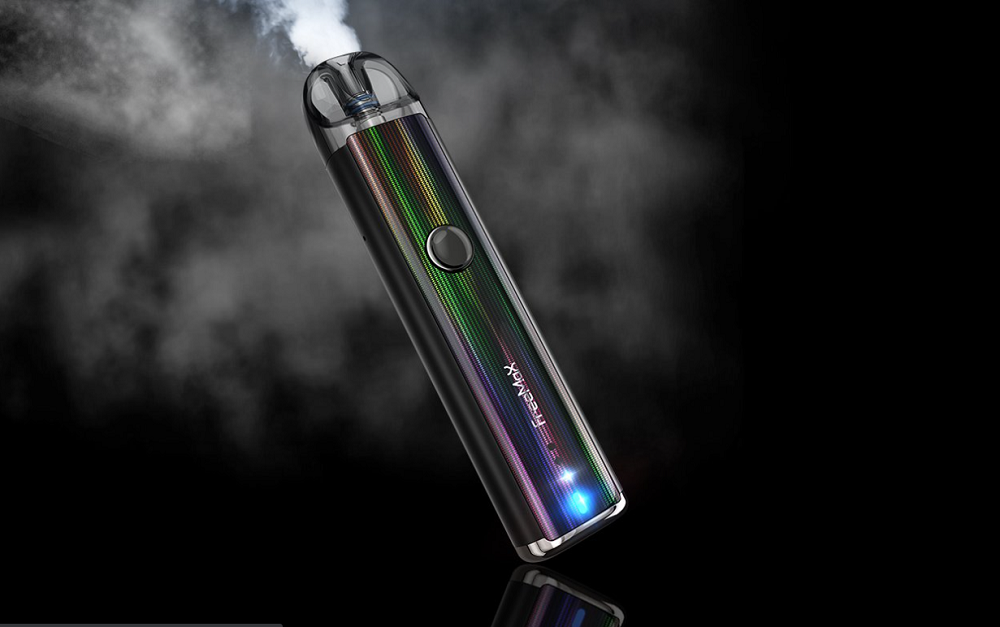 As for the activation, the user will have the choice between 2 methods :
Either activation by pressing the main button
Or an activation by inhalation
There is no need to make any adjustments.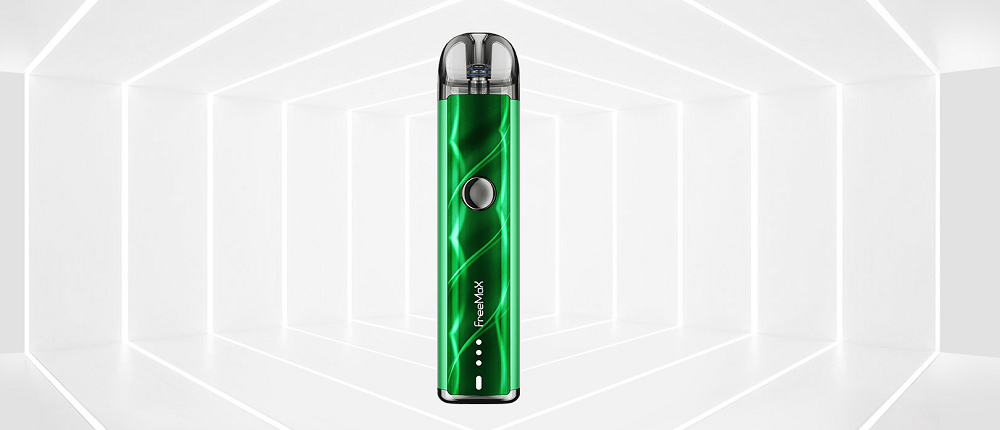 The Onnix 2 kit has a pod that is attached to the battery by means of strong magnets. These ensure that the 2 ml pod is stable and can be filled from the front. The silicone cap is removed to reveal the filling hole.
The airflow is not adjustable, but a lateral air slot promotes the restitution of flavors and the practice of a tight vape.
Finally, there is compatibility with the coils of the OX DVC series from Freemax. 2 of them are supplied :
1 OX DVC coil with a value of 0.8 ohm (12-15 watts)
1 OX DVC coil with a value of 1 ohm (9-13 watts)
It is important to note that the kit is able to recognise the coil automatically and the power is adjusted accordingly.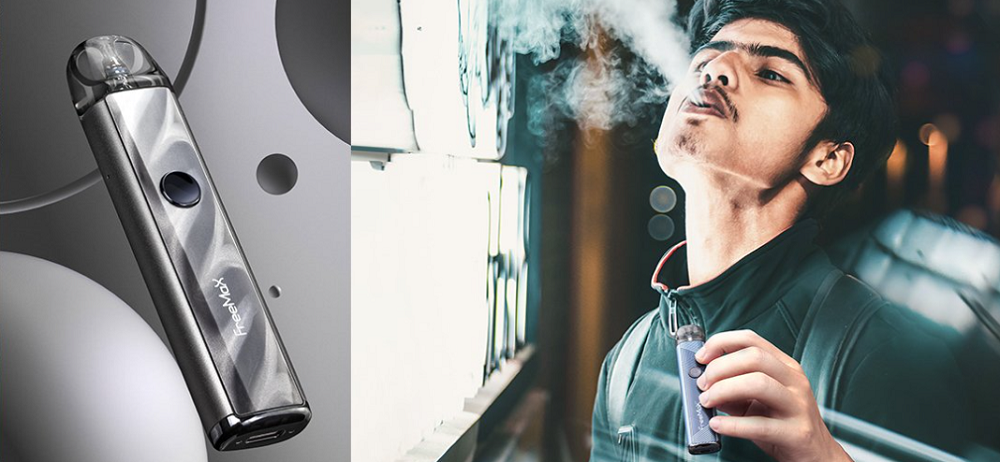 If the user is just starting out in vaping, if he is into MTL vaping and if he is looking for a kit that combines performance and ease of use, then the Onnix 2 kit from Freemax is for him.
Content :
1x Freemax Onnix 2 battery
1x Freemax Onnix 2 Pod 2 ml
1x Freemax OX DVC coil 0,8 ohm (pre-installed)
1x Freemax OX DVC coil 1 ohm
1x type-C USB charger
1x warning card
1x warranty card
1x user manual