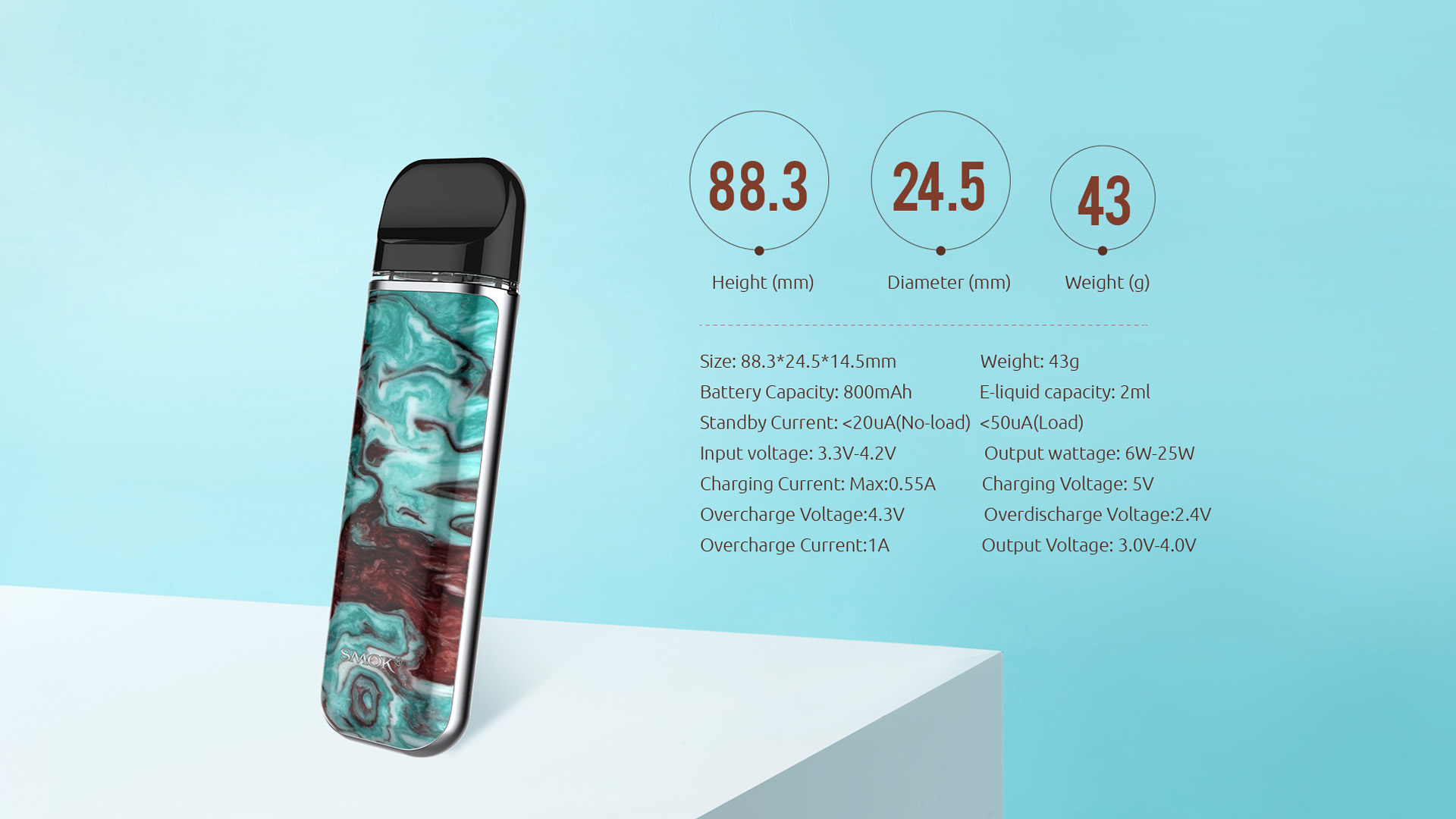 The ultra-compact Novo 2 Pod is the advanced version of Novo Pod by Smok. Visually, it looks identical to its predecessor. And yet, the differences are many. Its dimensions of 88.3 x 24.5 x 14.5 mm for 43g make it a kit pod easily transportable while presenting a pleasant grip.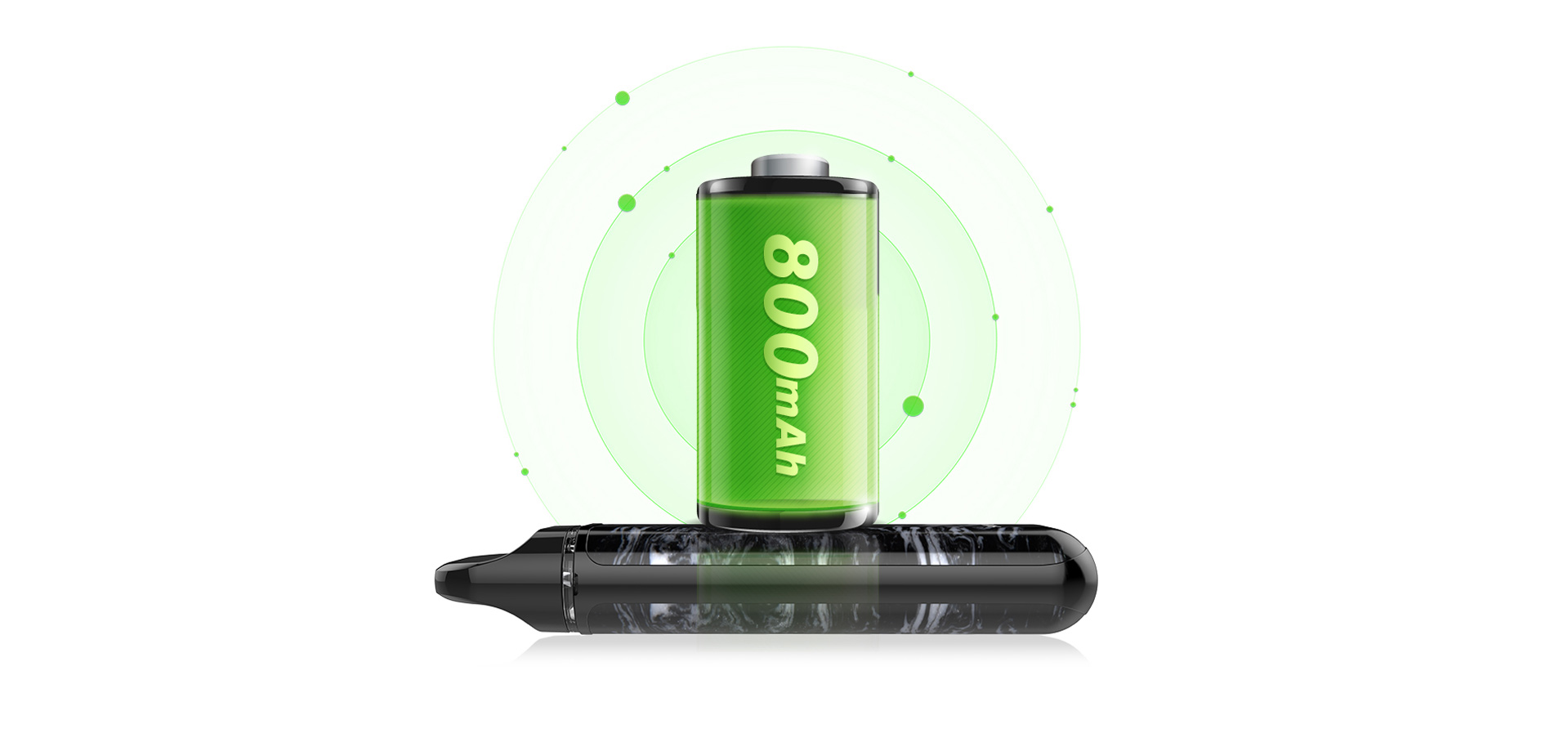 The Novo 2 Pod kit is powered by an 800 mAh battery that can develop up to 25W of power. Thanks to this battery, it's possible to use the Nano 2 Pod kit about 3 days before being recharged.

Its use is simple. Without a button, you just have to inhale to start the mechanism. In addition to this, it has an LED that indicates the remaining battery level.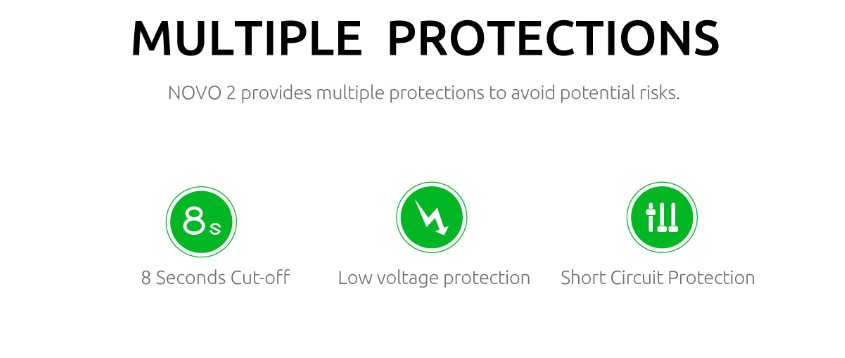 The Nano 2 Pod kit has three protections that allow a safe vape.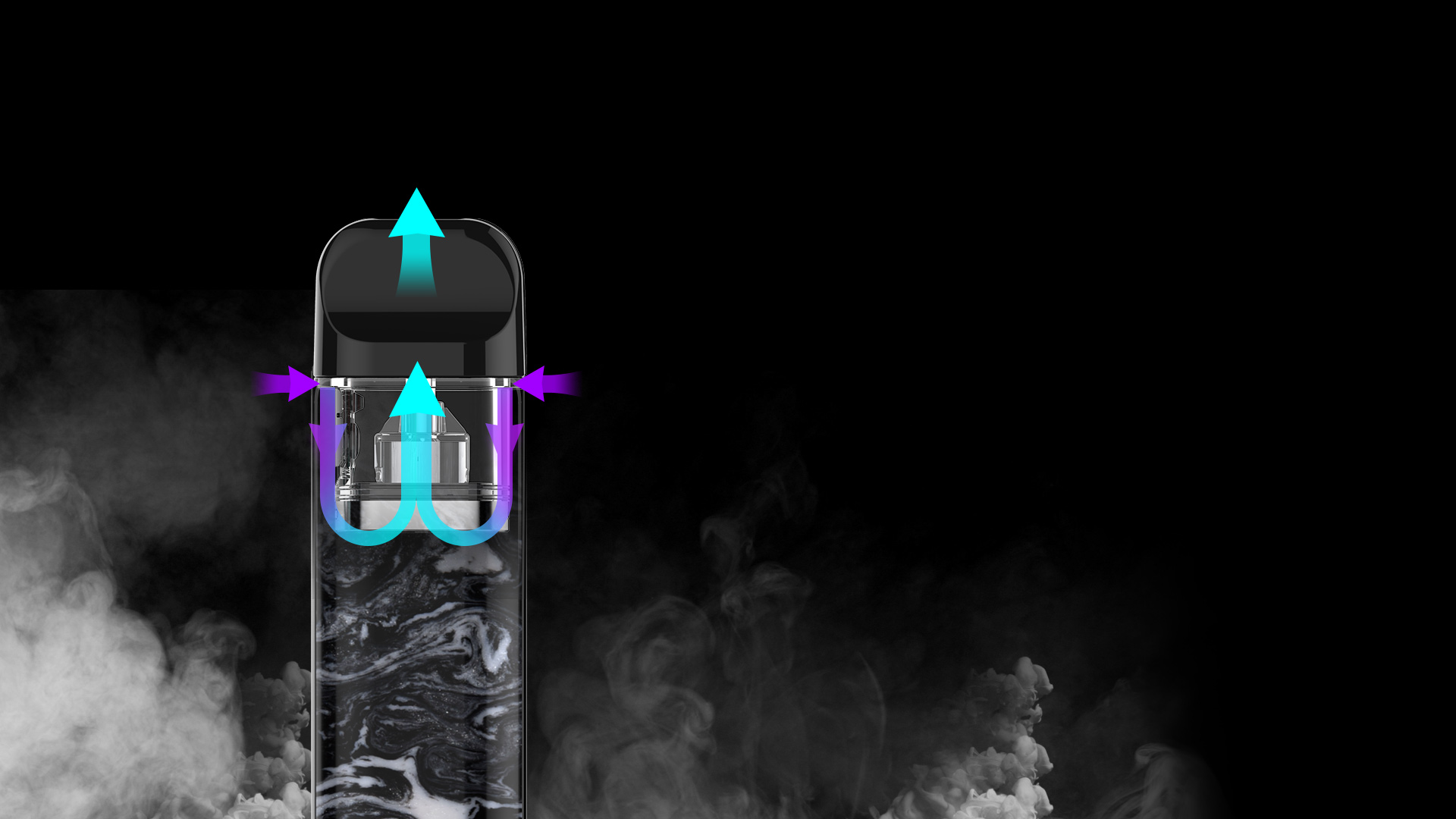 The Novo 2 Pod kit works with a cartridge with built-in resistor. This cartridge offers a greater airflow than the Novo Pod to allow greater steam production and better flavor restoration.
The cartridge has a capacity of 2 ml of e-liquid and its filling is carried out laterally by lifting the silicone cover.
The Nano 2 Pod comes with 2 coils, one with a 1 ohm coil Mesh and the other with a 1.4 ohm coil DC MTL.
Characteristics
Dimensions: 88.3 x 24.5 x 14.5 mm
Weight: 43 g
Built-in battery: 800 mAh
Maximum power: 25W
Output voltage: 3.3 – 4.2 V
Charging current: 0.55 A max
Charging via micro-USB cable
LED indicator battery level
Low voltage protection
Short circuit protection
8s cut-off protection
Capacity: 2 ml
Coils : Coil Mesh 1 ohm and coil DC MTL 1.4 ohm
Lateral filling
Contents
1 x Novo battery 2
1 x pod with Mesh coil 1 ohm
1 x pod with DC MTL coil 1.4 ohm
1 x USB cable
1 x user manual