An elegant kit

We can only admire the aesthetics of the Nord Pro kit. Smok has designed it with light materials of premium quality and had the good idea to cover its battery with attractive patterns that give it a certain cachet, a cachet that the user can not remain indifferent. He will appreciate the grip and the fineness felt to the touch.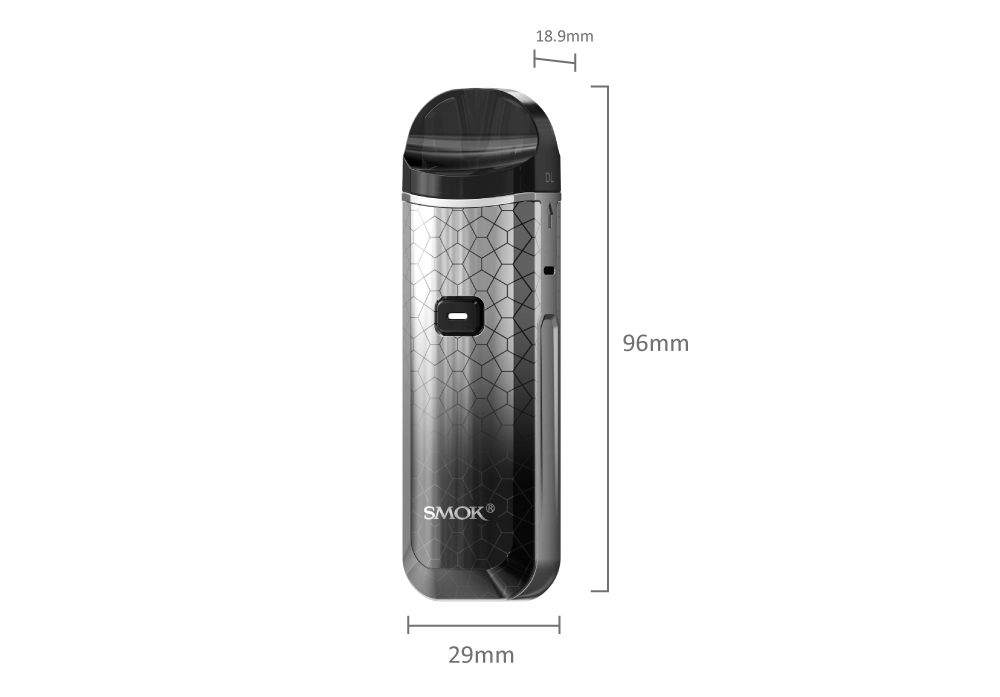 In addition, the kit has dimensions of 96 x 29 x 18.9 mm. This makes it a compact kit, especially as it weighs only 71 g. It is therefore easy to carry. The user can slip it into a pocket without any difficulty.
Easy to use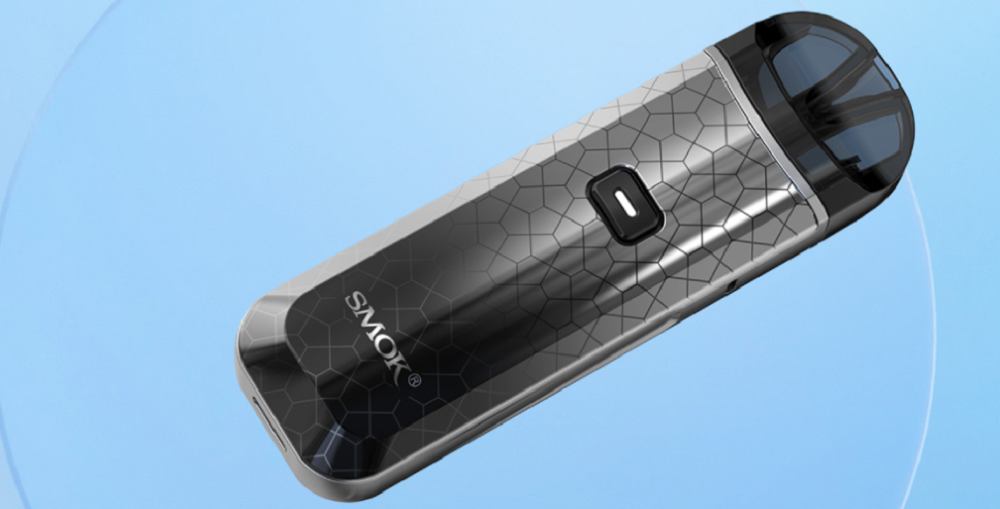 The Nord Pro kit delivers a variable power output between 3 and 25W. It has a built-in 1100 mAh battery, which can be recharged via a USB Type-C cable (included). It's also simple to use, with just one main button. The user can choose between a push button draw or auto-draw. It is also a pod with 4 protections :
A protection against the absence of a pod
Protection against short circuits
Protection against inhalation for too long (more than 8 seconds)
Protection against excessive discharge of the battery
A pod full of advantages

At the top of the kit is the Nord Pro pod with a capacity of 3.3 ml. The access to its coil is childproof and the tank is filled from the side after removing the rubber stopper that covers the filling hole. After pouring in the liquid, it is important to wait between 2 and 3 minutes so that the heating element can be soaked.

The airflow is located on the side of the battery. It is adjustable and the choice between MTL and DL draw is made by reversing the direction of the pod.
Finally, this pod accepts the Nord coils from Smok. 2 are included :
A Nord Pro-Meshed coil with a value of 0.9 ohm (15W), ideal for MTL vaping
A Nord Pro-Meshed coil with a value of 0.6 ohm (20W), ideal for DL draw

The Nord Pro is therefore an excellent kit, a pod capable of delighting its users as much by its aesthetic qualities as by its technical performance. A little wonder from Smok.
Contents :
1x Nord Pro device (1100 mAh)
1x Nord Pro empty pod (3,3 ml)
1x Nord Pro Meshed 0,6 ohm (pré-installed)
1x Nord Pro Meshed d 0,9 ohm
1x type-C cable
1x User manual