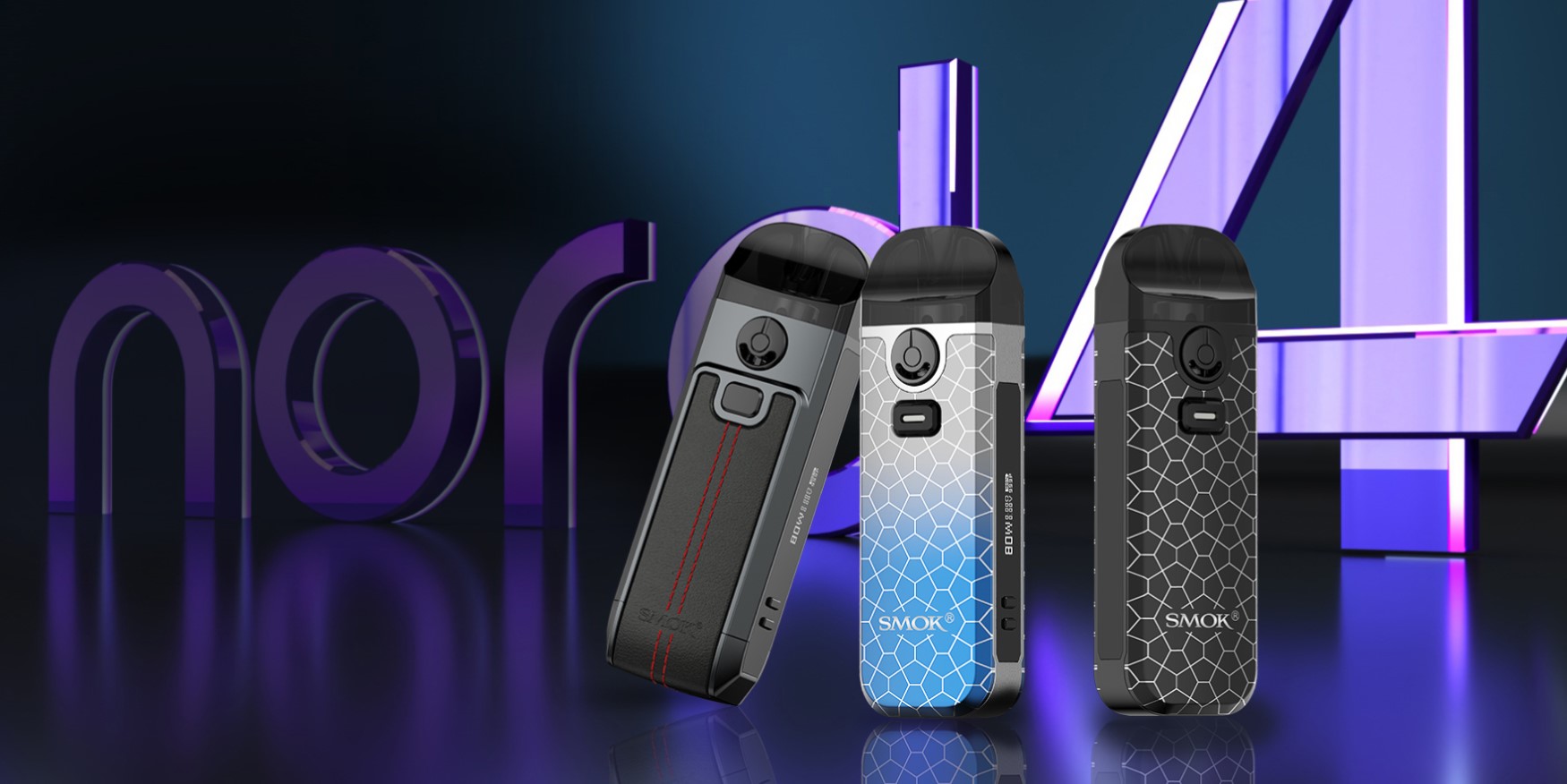 Smok expands its family of North kits. The Nord 4 kit comes in two different designs. The first one offers a smooth industrial design with dimensions of 104.9 x 24.4 x 33.7 mm for a weight of 115g. The second one is made of imitation leather with dimensions of 104.9 x 24.8 x 33.7 mm and weight 125g. The least we can say is that it is light and extremely compact. It is therefore the ideal kit to follow you during a whole day.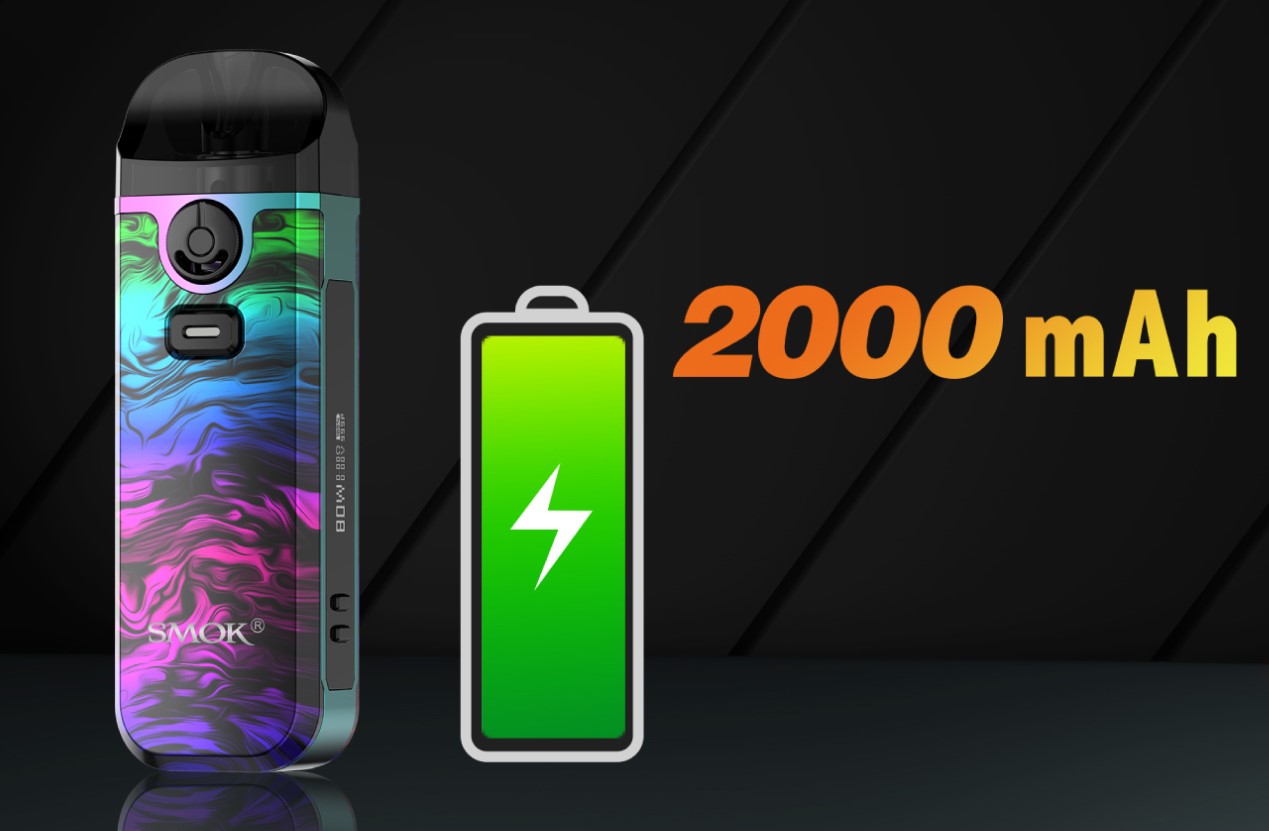 The Nord 4 kit integrates a significant battery of 2000mAh. This autonomy will allow you to vaporize easily for several hours without needing to recharge it. Nevertheless, this battery will be recharged thanks to a USB type-C cable.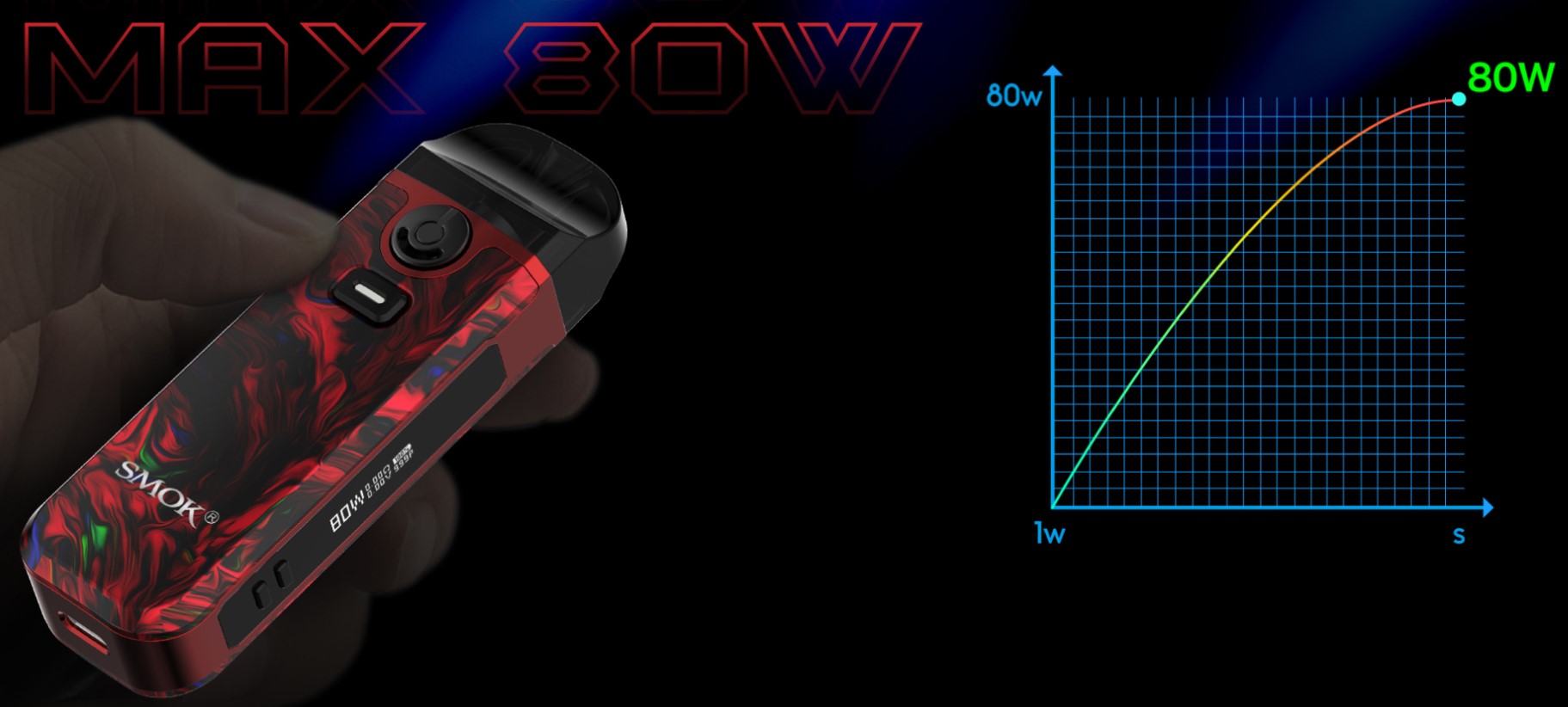 This kit proposes to adjust its power up to 80W thanks to an OLED screen and two variation buttons located on its side. Thus, the steamer will be able to produce dense clouds of steam while enjoying the flavors of its e-liquids.

The Nord 4 kit works with a 4.5ml cartridge. This important capacity is as high as its performance. This cartridge can also be filled from the side. To do so, simply open the silicone cap that closes the filling opening.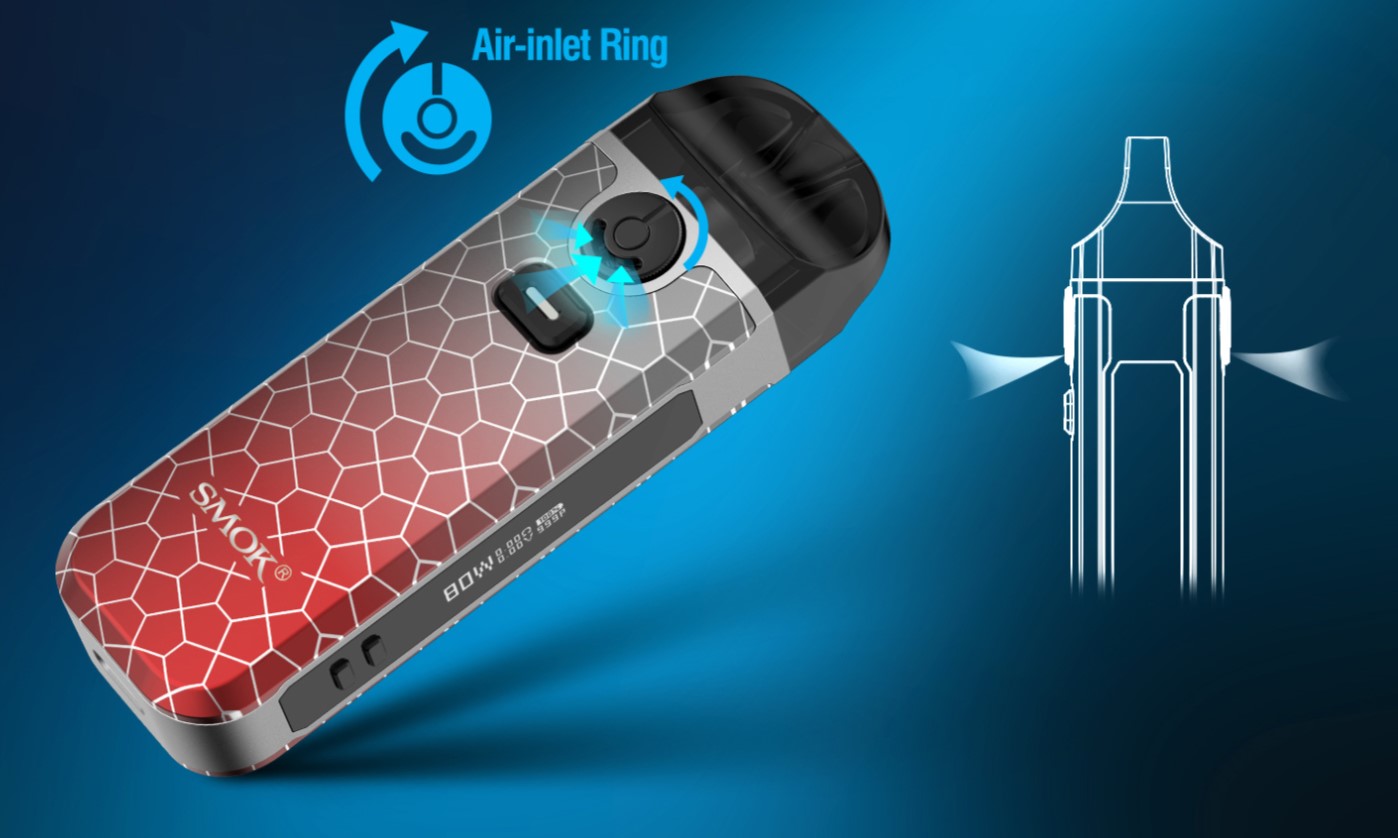 The great advantage of this kit is its adjustable air flow system. Two air flow control rings are located on each side of the kit. By turning one of these rings, you will be able to benefit from a more or less tight draft.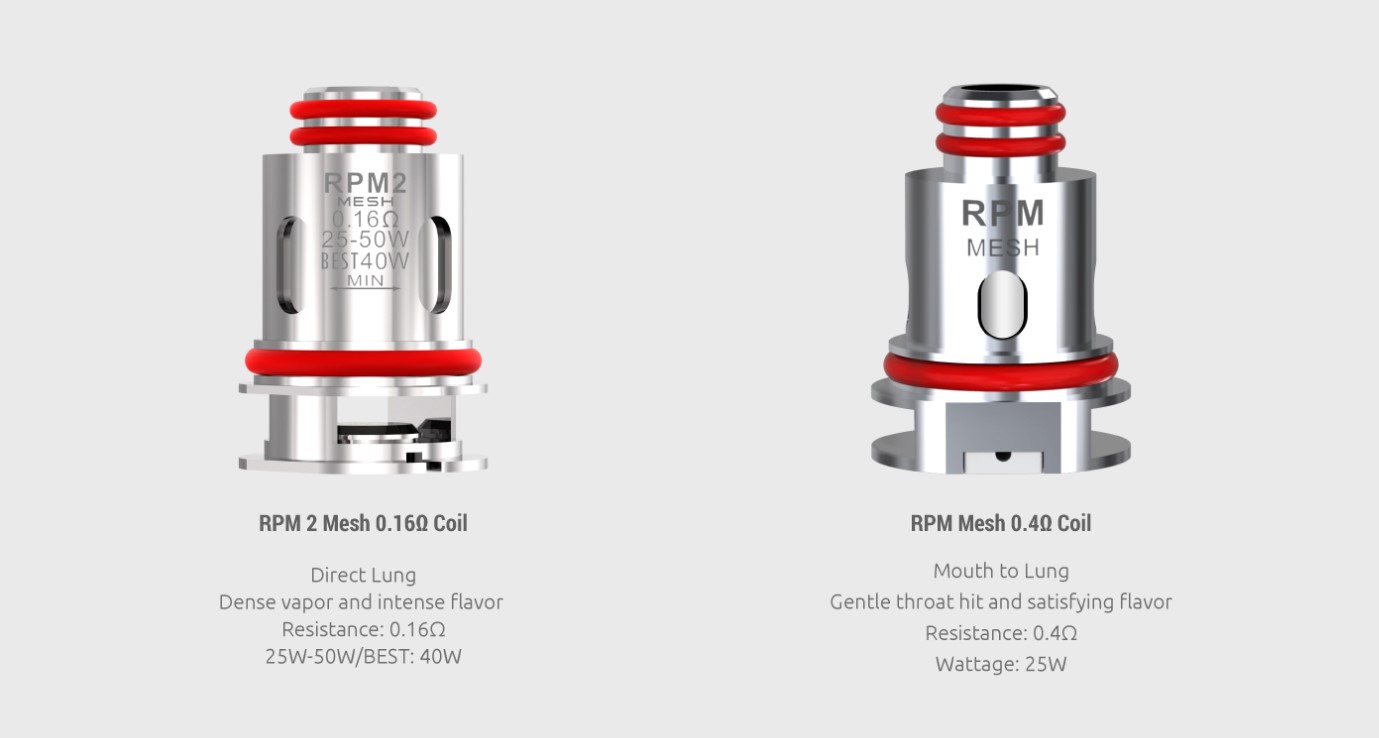 To operate, the Nord 4 kit uses Smok's RPM and RPM 2 resistors. It is delivered with a 0.16ohm (25-50W) RPM 2 Mesh resistor and a 0.4ohm (25W) RPM Mesh resistor. This way, you will get the perfect vapor to suit your taste.
Features
Dimensions: 104.9 x 24.4 x 33.7 mm / 104.9 x 24.8 x 33.7 mm (Leather Series)
Weight: 115g / 125g (Leather Series)
Built-in battery: 2000mAh
Charging via USB Type-C cable
Mode of operation : VW
OLED screen
Power range: 5-80W
Voltage range: 0.5-4V
Coil range: 0.15-2.5ohms
Load current: 1.1A max.
Capacity : 4.5ml
Lateral filling
Compatible resistors: all Smok's RPM & RPM 2 resistors
Supplied resistors: RPM 2 Mesh coil 0.16ohm (25-50W) / RPM Mesh coil 0.4ohm (25W)
Adjustable air flow system
Complete set of electronic protections
Content
1 x mod North 4
1 x cartridge Nord 4 with RPM 2 coil Mesh 0.16ohm pre-installed
1 x 4 RPM cartridge with RPM Mesh coil 0.4ohm pre-installed
1 x USB Type-C cable
1 x user manual