Perfect weight and dimensions, pleasing appearance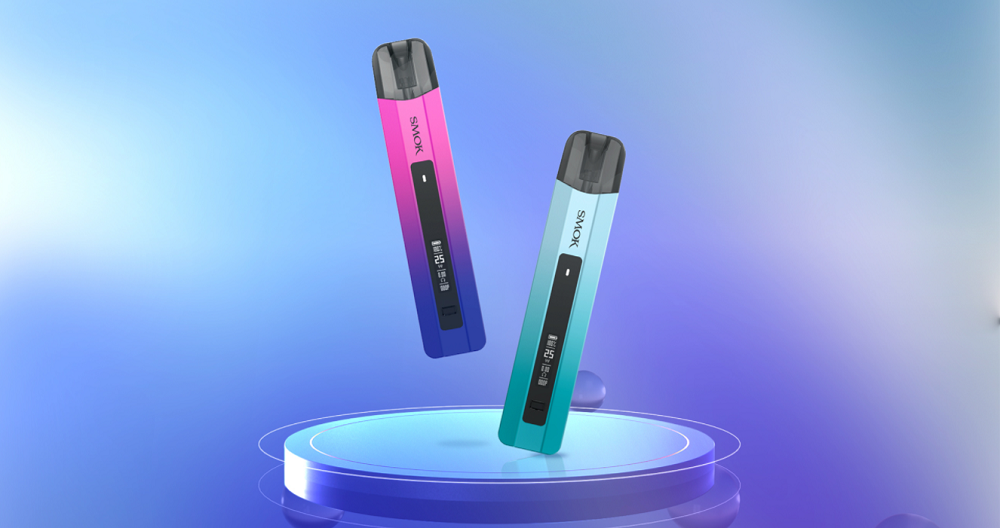 It is obvious : Smok signs a success with the Nfix Pro. This pod meets the first criteria required for an electronic cigarette, namely lightness, compactness, transportability and quality of the grip.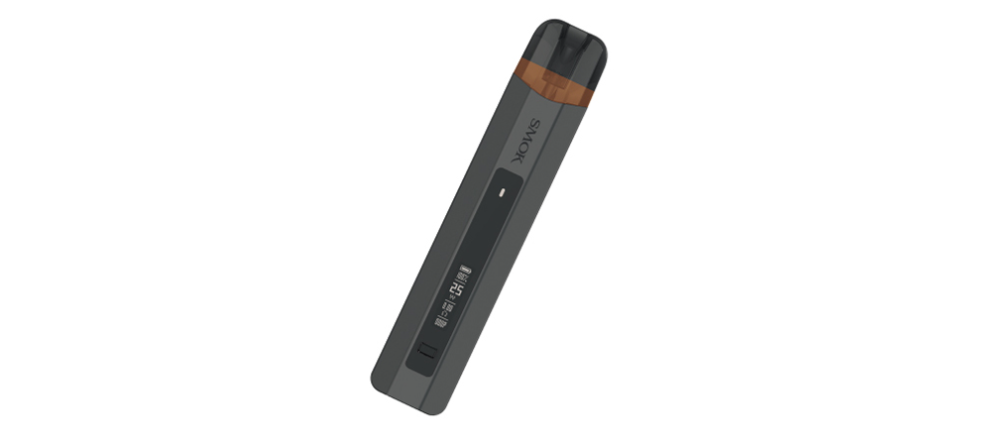 The product weighs only 35.2 g, measures only 110.45 x 22 x 13.2 mm and its slimness makes it easy to grip, especially as its body is the result of a sandblasted oxidation technique that gives a comfortable feel to the hands.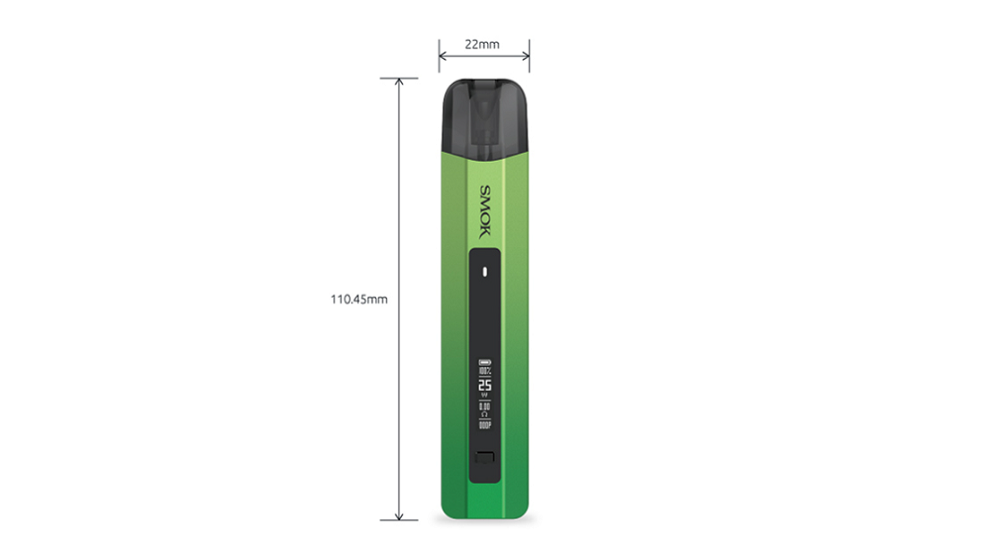 In addition, the Nfix Pro is aesthetic elegance, classicism elevated to a higher level thanks to outstanding finishes.
Valuable performance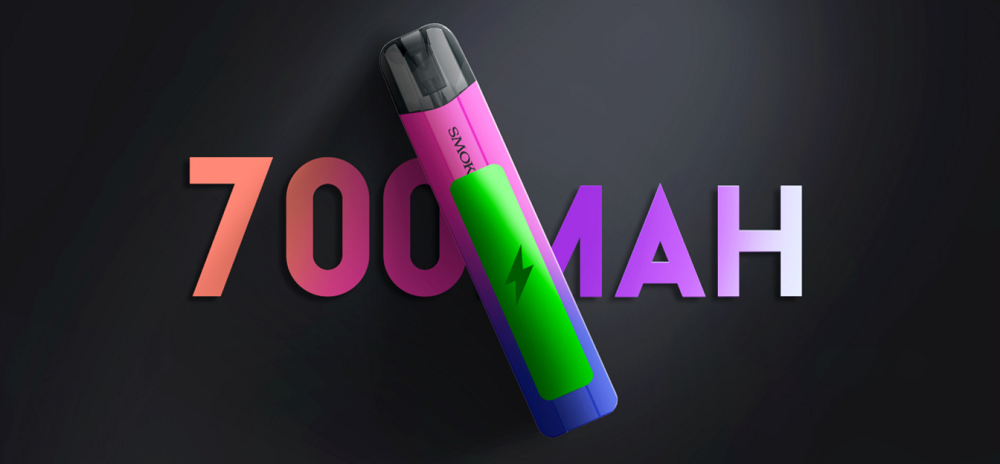 Underneath its small and classy pod appearance, the Nfix Pro contains technology that is up to the task. The expectations of beginners and intermediate vapers will be met. Its built-in battery has a life of 700 mAh and a USB Type-C cable (included) allows charging. It is enough to plug it into the USB port intended for this purpose and that the user will find under the device. On the other hand, the vaper will not have to wait long to get a full charge. It takes only 70 minutes to go from a 0% charge to a 100% charge.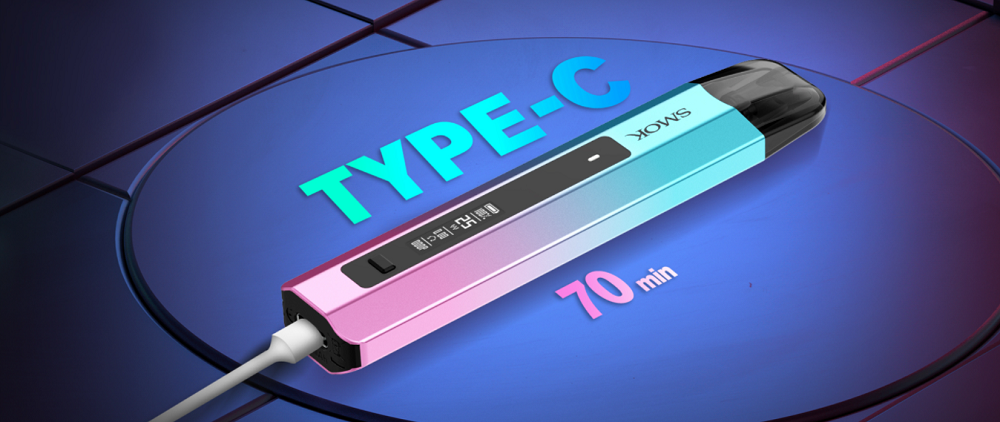 Secondly, the power is variable. Its minimum level is 5W while its maximum level is 25W. You only have to press the activation button 3 times in a row to access the setting. And if it is a limited power, it will be suitable for a user who does not yet consider himself an experienced user.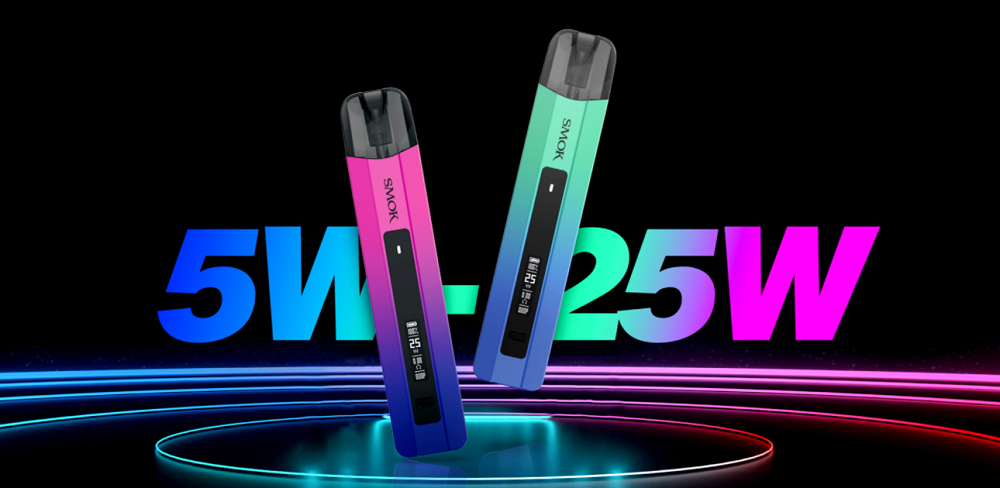 The same user will also appreciate the ease of use of the Nfix Pro. Once the power is set, all they have to do is inhale to vapourise. There are no buttons to press. In addition, there is a 0.69″ colour OLED display to make the pod easy to operate. It is clear and easy to read and displays data such as remaining battery level, power, coil value and puff count. All of this information provides a quality vape.
A 2 ml cartridge

The Nfix Pro has a 2ml cartridge that is magnetically attached, has anti-leak technology and is side-fillable. Simply detach it from the battery and remove the side cap to gain access to the filling hole. In addition, the transparency of this cartridge allows you to see the remaining fluid level at all times.
The Nfix Pro also has an adjustable airflow. This is located on the back of the device and is in the form of a sliding switch. Moving this switch increases or decreases the amount of airflow and leads to a personalized vape.

Finally, this cartridge accepts Smok's LP1 coils, which are :
LP1 Meshed 0.9 ohm (15W) coil for delicate flavour, balanced heat distribution and abundant, smooth clouds
LP1 Meshed 1.2 ohm (10-15W) for better atomisation
LP1 Meshed 0.8 ohm (12W) coil for smoother flavours
LP1 DC 0.8 ohm (12-25W) coil for intense flavour and less vapour
0.9 and 1.2 ohm coils are included.

With the Nfix Pro, Smok offers a product designed for an MTL draw, an electronic cigarette that many vapers will be happy to own and use.
Contents :
1x Nfix Pro device (700 mAh)
1x Nfix Pro pod
1x LP1 meshed 0,9 ohm MTL coil (preinstalled)
1x LP1 meshed 1,2 ohm MTL coil
1x Type-C cable
1x User manual