An old-fashioned beeper aesthetic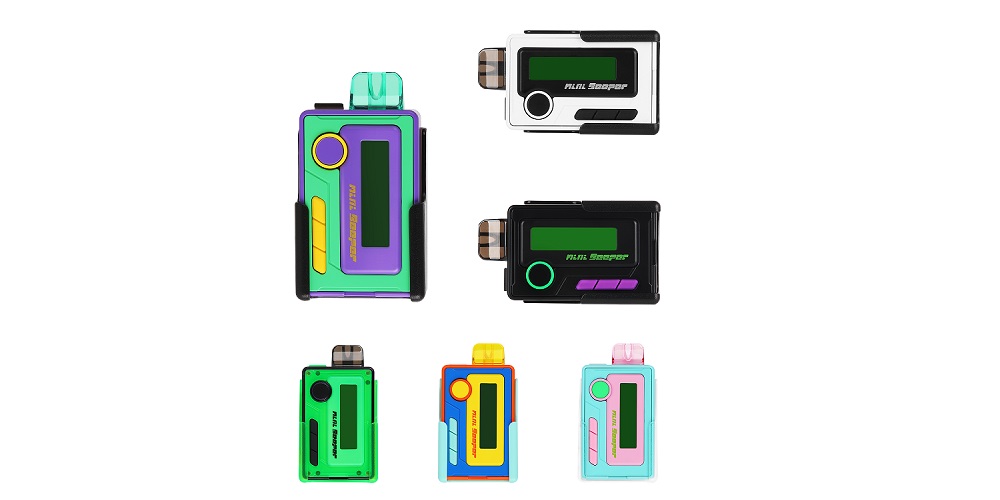 Wizman wanted to stand out from the crowd with this Mini Beeper, a pod that stands out because of its aesthetics, which are comparable to those of a beeper or a walkman from the past. It has dimensions of 74 x 47 x 20 mm, weighs only 66 g, is made of polycarbonate and silica gel and has a main button as well as 3 other buttons aligned on the side of its front panel. The users will be conquered by this atypical aesthetic, even vintage, which goes back to the years 1980-1990.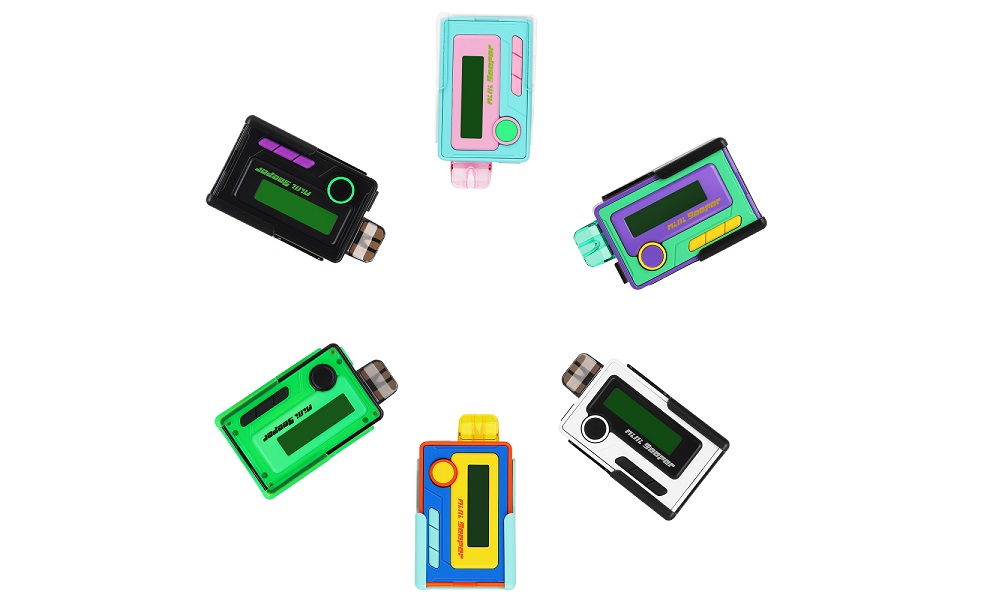 Wizman has created a kit that is easy to carry given its size and weight. It is even easier to carry because a lanyard is provided to wear it around the neck and the necessary equipment is also provided to attach it to the belt like a beeper. Wizman has thought of everything.
The Mini Beeper pod or high performance

Wizman has spared no expense in elevating the Mini Beeper to the status of a top-tier pod. Its technical specifications speak for themselves, starting with its built-in 1200 mAh battery that can be recharged via a USB type-C cable (included). Secondly, the pod delivers variable power between 5 and 24W and features a 1.7″ OLED display. The latter provides important information for a quality vape. It shows :
Power
Voltage
Coil value
The number of puffs
The remaining battery level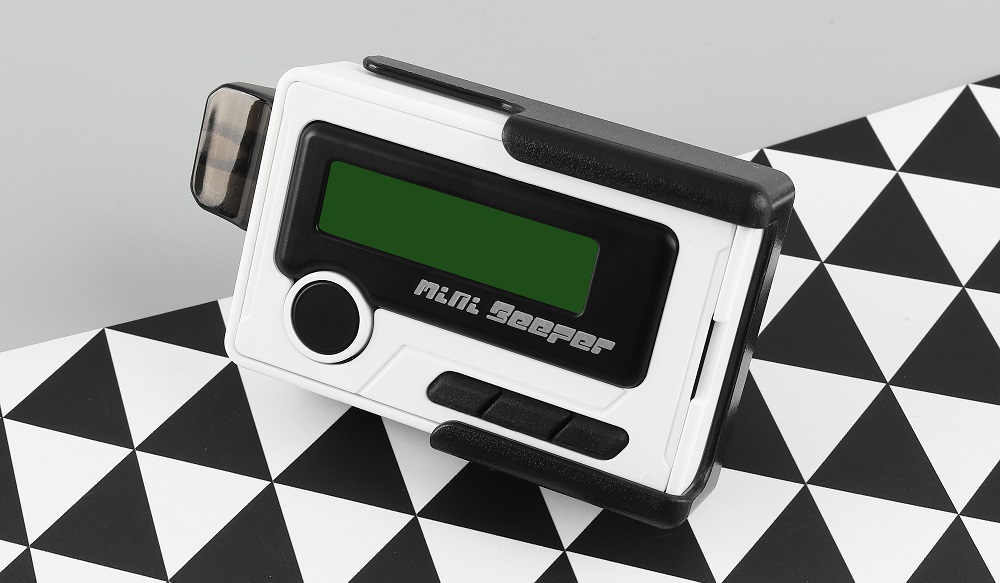 But the Mini Beeper goes further. It allows the heating to be set at different speeds :
A fast speed for immediate access to the heating temperature
A medium speed that rises steadily until the heating temperature is reached
A slow speed that takes longer to reach the heating temperature
Juicy taste mode speed to switch to an even heat after a quick heat
A Desserts / Nuts mode speed to maintain an even heat before it increases
A Tea / Milk mode speed for a low heat at the beginning that will increase to a very high level

The Mini Beeper also allows you to save your 10 favourite flavours and play a video game based on dice.
A 3.5 ml cartridge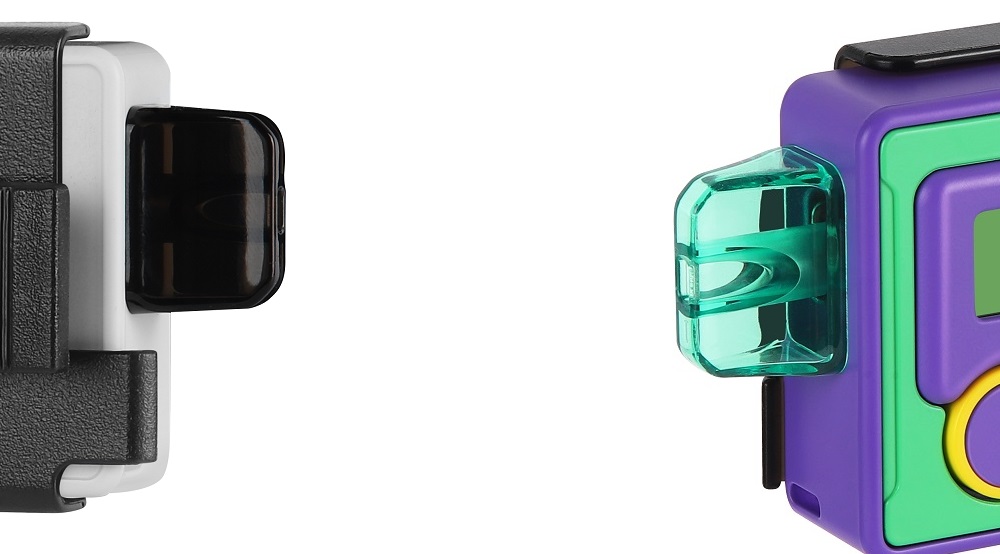 At the top of the device is a cartridge with undeniable qualities. It is made of PCTG, is attached via a magnetic connection – making it easy to install and remove – and is filled from the side. Most importantly, this cartridge has a capacity of 3.5 ml and has an airflow located underneath the base.
Finally, Wizman provides 2 cartridges with an integrated coil, namely :
One cartridge with a 0.8 ohm coil (8-18W)
One cartridge with a 1.2 ohm coil (9-12W)
With this kit, DL and MTL draws are possible.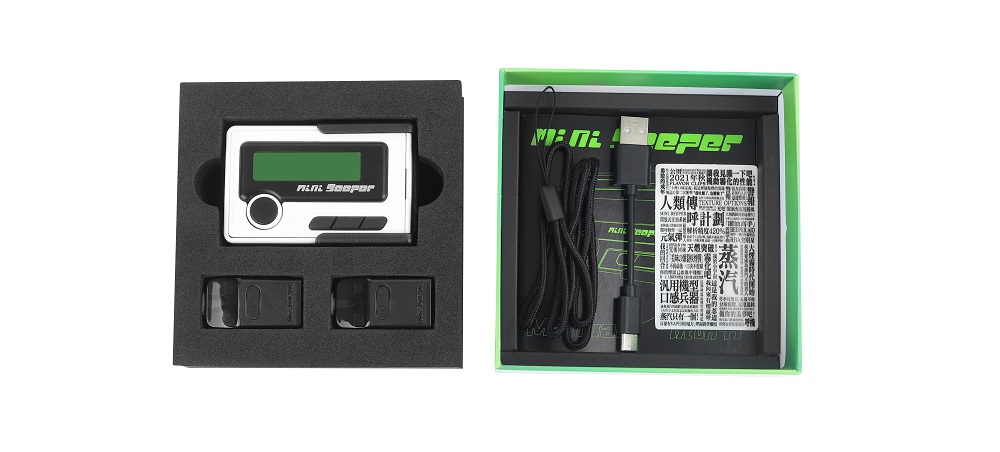 Wizman has therefore achieved a brilliant coup with this Mini Beeper. This manufacturer has done its best to produce this electronic cigarette full of capacity, practicality and allure. Vapers can only praise it.
Contents :
1x Device Mini Beeper
1x Refillable pod 0,8 ohm
1x Refillable pod 1,2 ohm
1x Back clip
1x Type-C Charging cable
1x Hanging chain
1x Sticker
1x User manual