The Maxus Solo kit or aesthetic flamboyance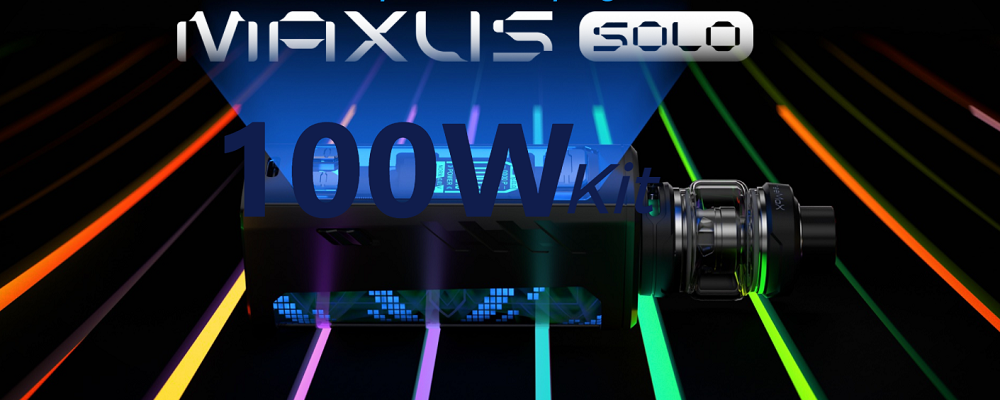 FreeMaX knows how to make electronic cigarettes and this Maxus Solo kit proves it. How can you not be impressed by the aesthetics of this model ?
The Maxus Solo is not only easy to carry around due to its good dimensions (140.35 x 42.8 x 28.8 mm). It also offers a comfortable grip thanks to the curved lines of its rear panel. The Maxus Solo is also a kit with an elaborate design.
This visual quality is due to the ambient light that lights up at will on the handle and the front. This light touch has a certain power of attraction and gives this device a unique character. It gives the device the appearance of a room from a science fiction film.
For this light, the smoker has a choice of many colours and can influence its behaviour. For example, he can decide whether it stays on permanently or flashes. The presence of this light alone makes the FreeMaX Maxus Solo kit worthy of a special place in the hearts of vapers.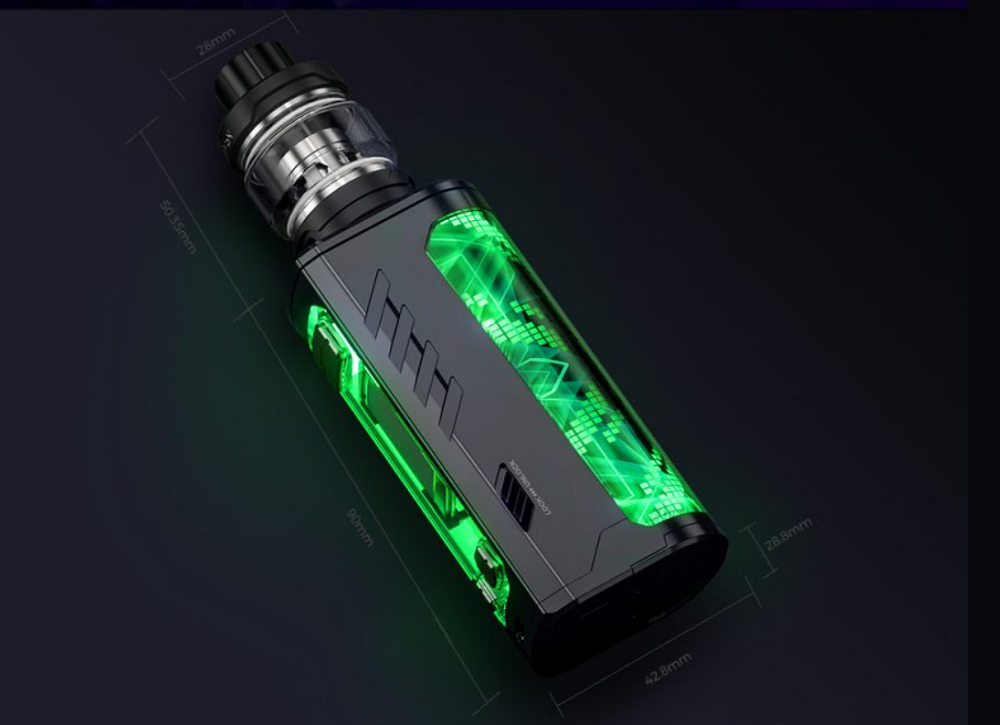 And to return to its transportability, it should be noted that a switch for locking and unlocking is positioned on the side of the box. It prevents accidental activation.
Technology worthy of the great models
However, FreeMaX is not satisfied with this aesthetic victory. Its ambitions go beyond that, as shown by the high level of technology.
As far as operation is concerned, this is possible thanks to a battery (not supplied) which can be a 20700, a 21700 or, by using an adapter (supplied), an 18650. A USB Type-C cable is provided for charging. However, it is recommended to use an external charger. In addition, the battery level is communicated in 3 colours :
Green if the battery is 100% charged
Yellow if the battery is charged between 50 and 80%
Red if the battery is less than 50% charged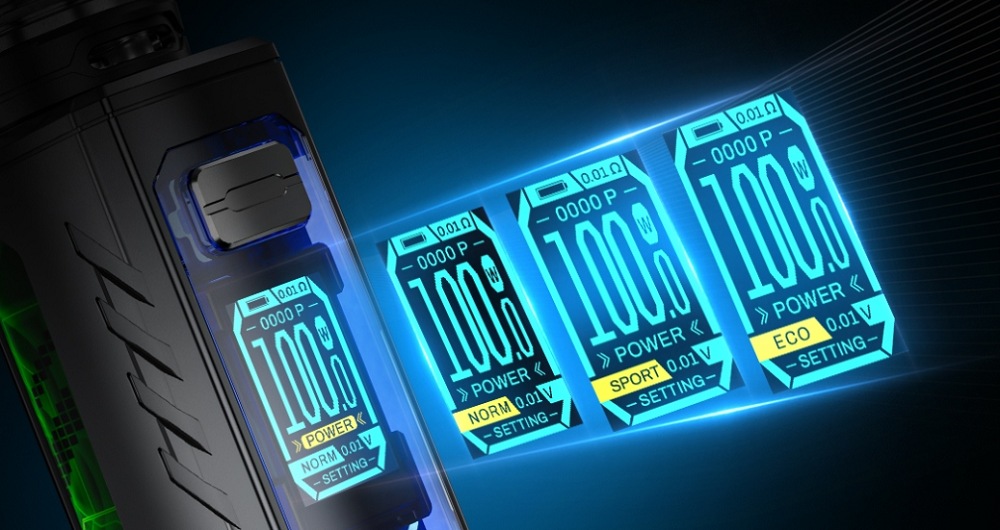 The power, for its part, is not half measures since it climbs to 100W. As for the operating modes, the user will find plenty of them :
Power mode (variable power between 5 and 100W)
VPC mode
Bypass mode
TC mode (Ti, Ni, SS316)
TCR mode (TCR-1, TCR-2, TCR-3)
Note that the Power mode exists in 3 sub-modes :
Normal mode
The sport mode to boost the inhalation immediately and to achieve big clouds
The eco mode to reduce the power in order to prolong the life of the battery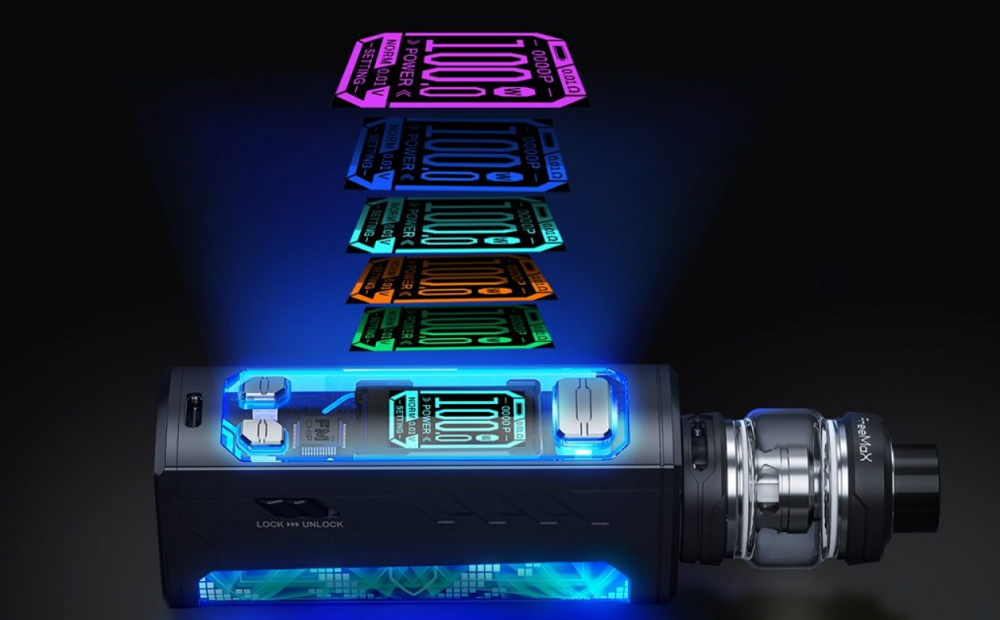 On the front panel, a 1.06″ colour OLED display allows you to control these functions while communicating information essential to good vaping. Each operating mode has a specific interface. 5 display colours are also available as well as a random display colour option. In addition, the FMOS 3.0 operating system allows for customisation of settings to give the user the best possible vape experience.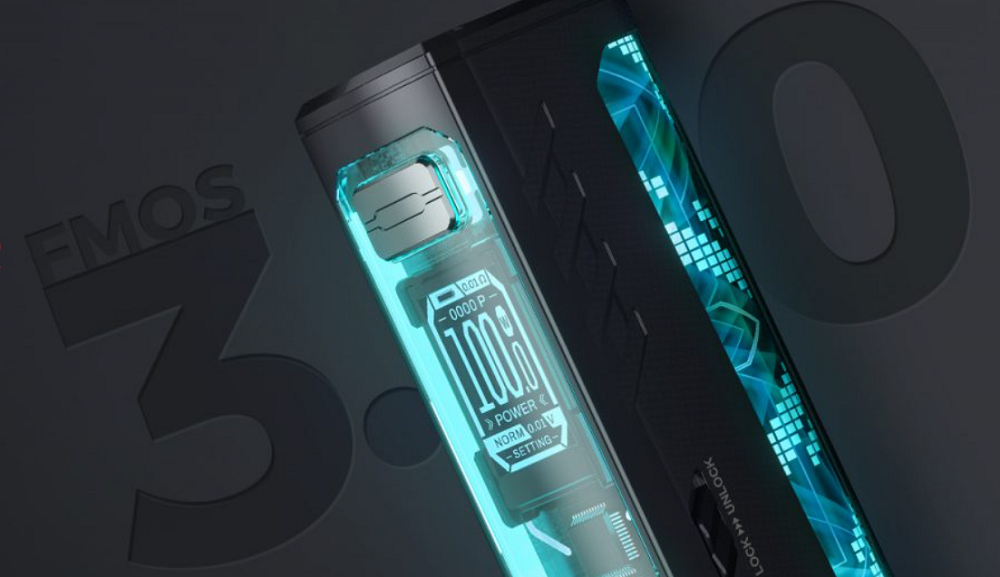 Finally, the Maxus Solo is generous with electronic protection. No less than 9 safety devices allow you to vapourise with complete peace of mind. These include an overheating protection, a battery over-discharge protection, a short-circuit protection and an over-inhalation protection.
The Fireluke Solo as an atomizer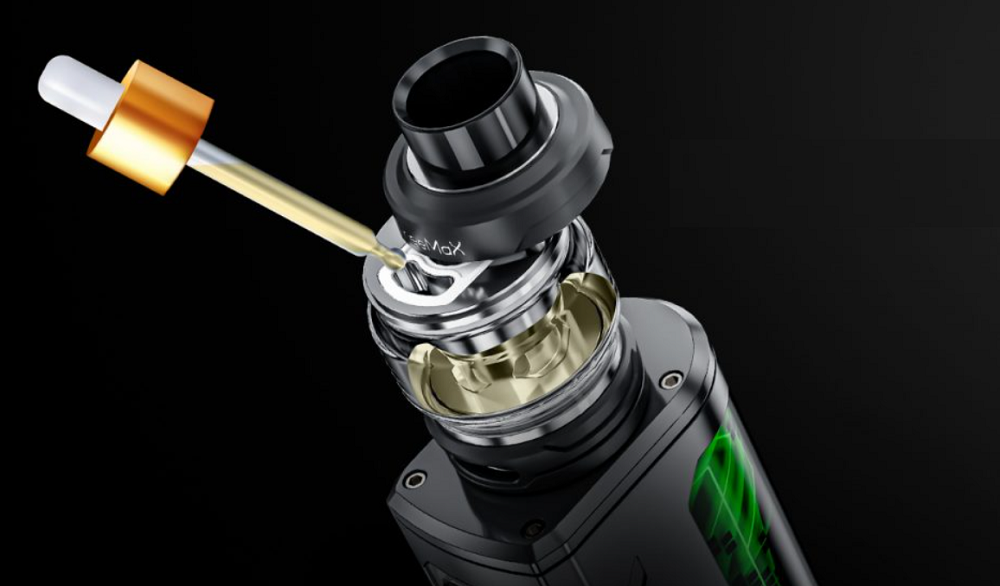 Not content with bringing these technical capabilities to the user, FreeMaX goes so far as to equip this electronic cigarette with the Fireluke Solo atomizer. What a beautiful piece ! This atomizer measures 50.35 x 28 mm. It is equipped with a tank whose capacity reaches 5 ml. We can therefore talk about a consistent autonomy in e-liquid. Then, the filling is done from the top. The operation is very simple because you just have to slide the top cap to access the filling hole. In addition, this filling system is childproof. The ISO 8317 certification is there to prove it.
This atomizer has an 810 drip tip and an adjustable airflow. It is also easy to disassemble, which simplifies cleaning and maintenance.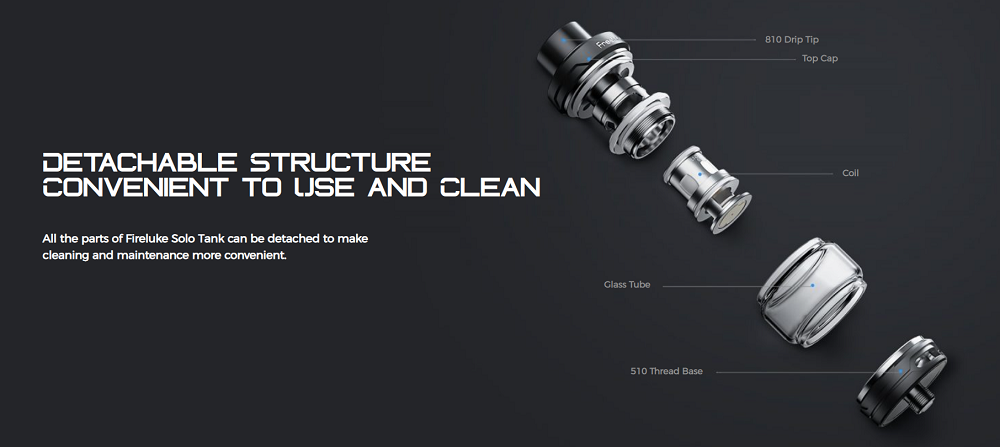 Finally, the Fireluke Solo is compatible with FreeMaX's FL coils :
The FL1-D mesh coil with a value of 0.15 ohm (50-80W)
FL2 mesh coil with a value of 0.2 ohm (50-80W)
The FL3 mesh coil with a value of 0.15 ohm (50-90W)
FL1-D and FL2 mesh are included.
With these coils, the Fireluke Solo is able to reproduce flavours perfectly and create dense clouds.
But the great strength of this model lies in the FM Coiltech 5.0 / Double-D Mesh technology. This state-of-the-art technology heats the FL1-D coil structure to 95% – a military-grade structure – whereas traditional mesh coils are heated to 60-70%. This increases the heating speed of this coil and the quality of the flavours it delivers by 50%.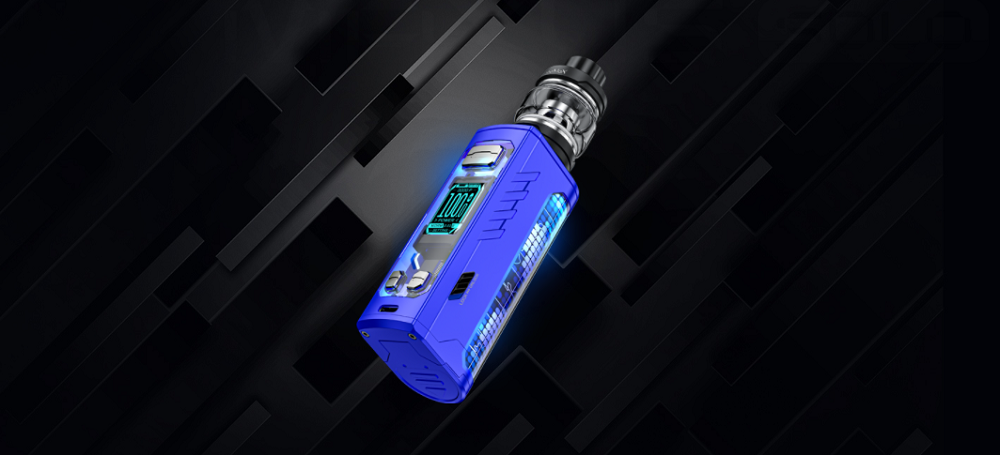 It is certain that FreeMaX has not missed a beat with the Maxus Solo kit. Everything is successful, from aesthetics to technology, from ergonomics to transportability. The user will find himself in front of a model that cannot be ignored and which will take his vaping moments to a higher level.
Contents :
1x Freemax Maxus Solo 100W Mod




1x Freemax Fireluke Solo Tank




1x (Pre-installed FL1-D Mesh Coil 0.15ohm)




1x FL2 Mesh Coil 0.2ohm




1x Glass Tube




1x USB Type-C Cable




1x 18650 Battery Adapter




1x Extra Silicone Ring




1x Warning Card




1x Warranty Card




1x User Manual




1x Desiccant