A robust, beautiful and ergonomic product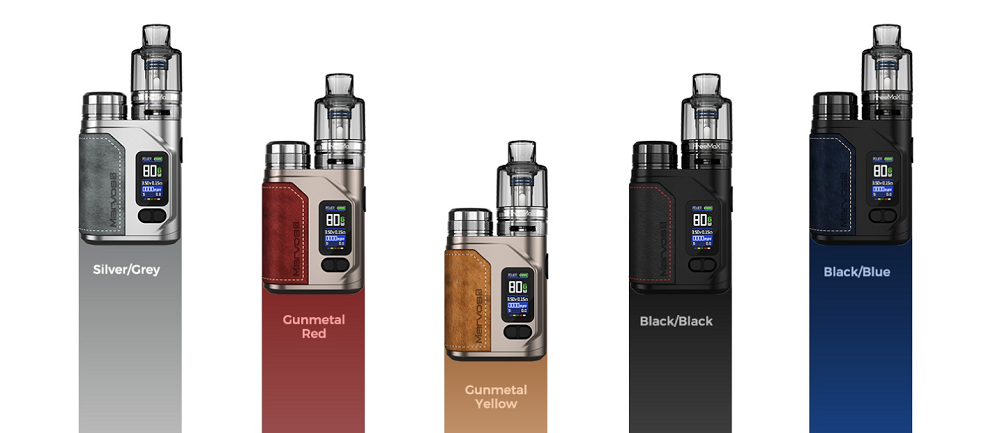 The Marvos Pod S80W is the latest creation from FreeMax. Made of zinc alloy, PCTG and stainless steel, it measures 110.2 x 51.7 x 26 mm and weighs 156.42 g. This is a solid product that is easy to carry and has a pleasant grip thanks to its curved handle covered in fine leather.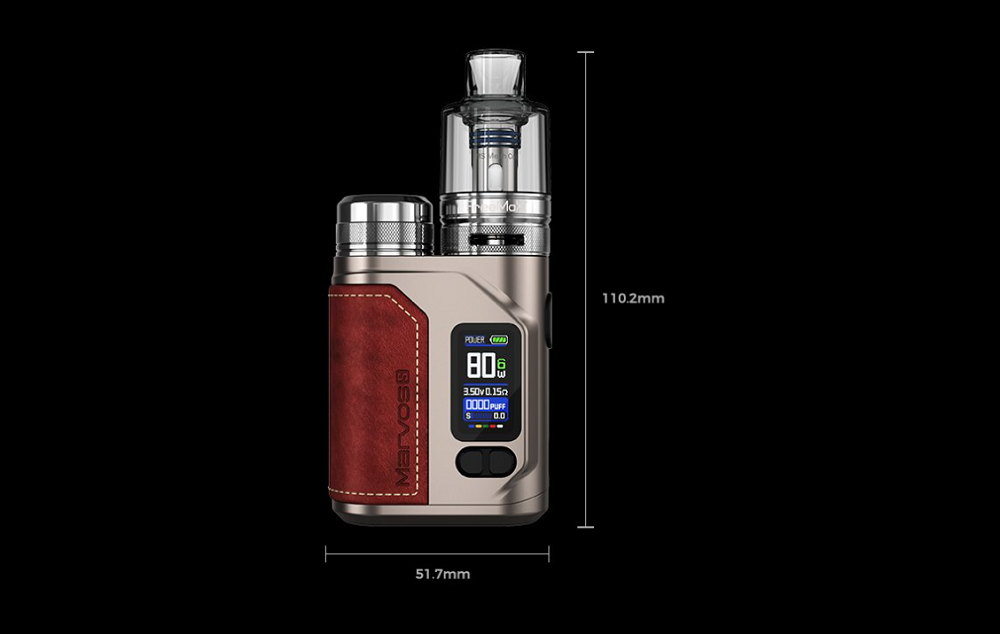 This kit is robust and ergonomic, and is also very elegant in terms of its appearance. The user will appreciate the visible seams around the leather part.
An 18650 battery and a maximum power of 80W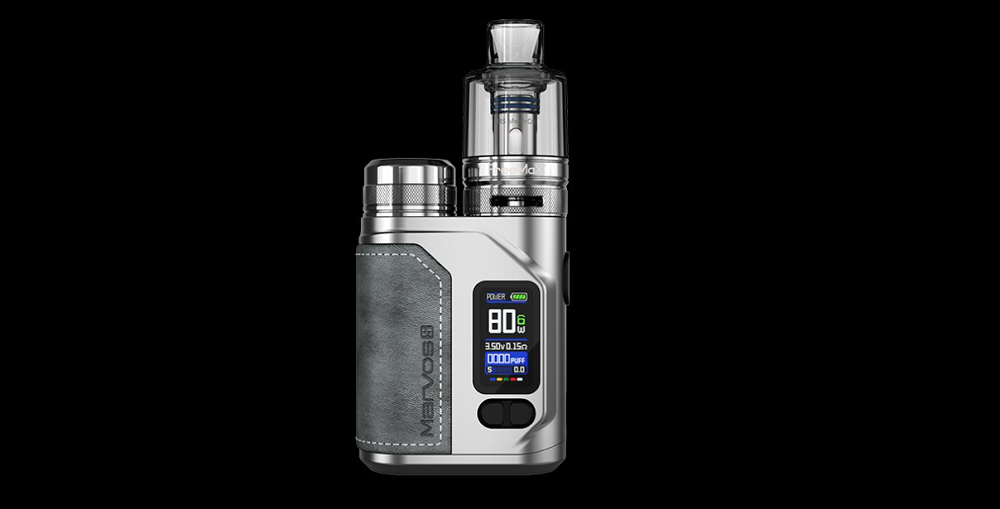 The Marvos pod S80W is powered by an 18650 battery (not included). The battery slot is parallel to the atomizer slot and is charged via a USB type-C cable (included). However, it is recommended to use an external battery charger to preserve the battery.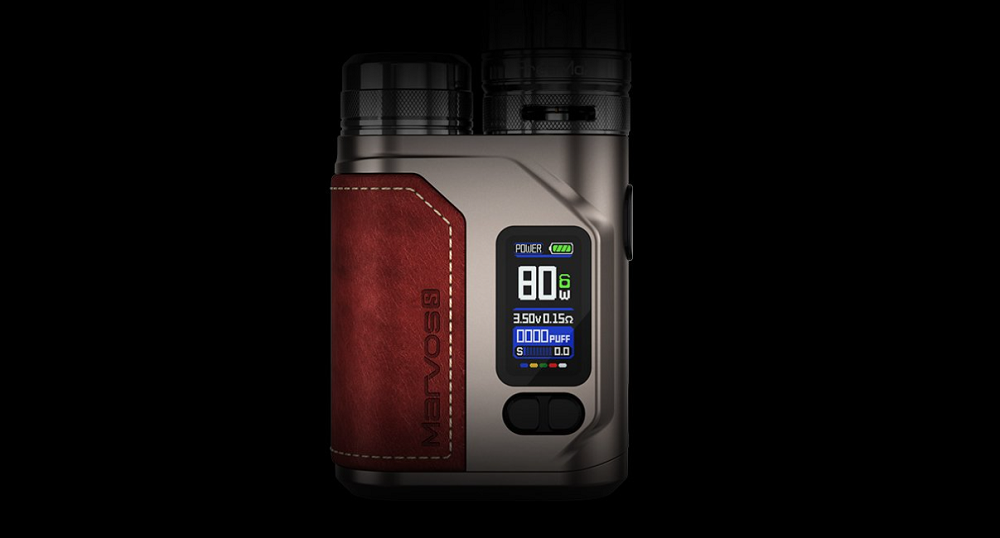 In addition, this kit delivers a maximum power of 80W and offers 3 operating modes, namely :
VW mode (variable power between 5 and 80W)
Smart mode (recognition of the coil and adaptation of the power according to it)
Bypass mode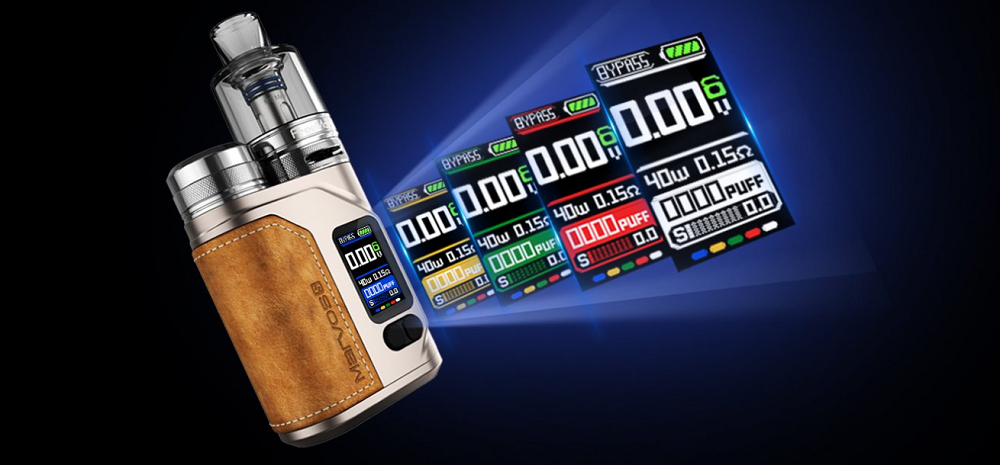 The device is also equipped with a 0.96″ colour TFT display. This makes it easy to use and provides important information while vaping (power, coil value, number of puffs, selected mode or remaining battery level). In addition, the user can choose between 5 display colours : blue, yellow, green, red and white.
Atomizer or cartridge
The Marvos DTL pod atomizer is included in the kit. Its tank has a capacity of 4.5 ml, is filled from the bottom and has a safety feature that makes the silicone cap inaccessible to children. The ISO 8317 certification attests to this good level of safety.
The airflow is located at the base, has two inlets – one on each side – and is adjustable to allow the user to customise his or her vape.
As for the drip tip, it is an 810 designed for a DTL draw and whose V-shaped configuration prevents leaks.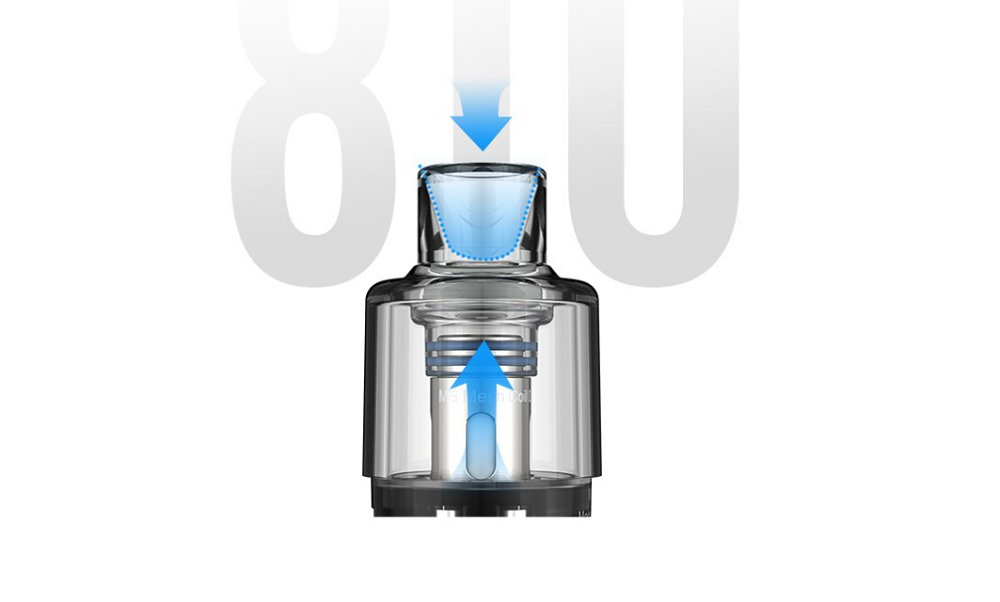 But above all, the box is equipped with a 510 connector that allows you to attach another atomizer or 2 cartridges using the adapter. Indeed, in addition to the Marvos DTL pod atomizer, the user can associate the box with the Marvos DTL cartridge in PCTG, the Marvos DTL cartridge in glass or the RTA of the same range (all not supplied).
Finally, the Marvos DTL pod atomizer is compatible with FreeMax MS Mesh coils. 2 are provided :
One MS Mesh coil with a value of 0.15 ohm (60-80W)
One MS Mesh coil with a value of 0.25 ohm (40-60W)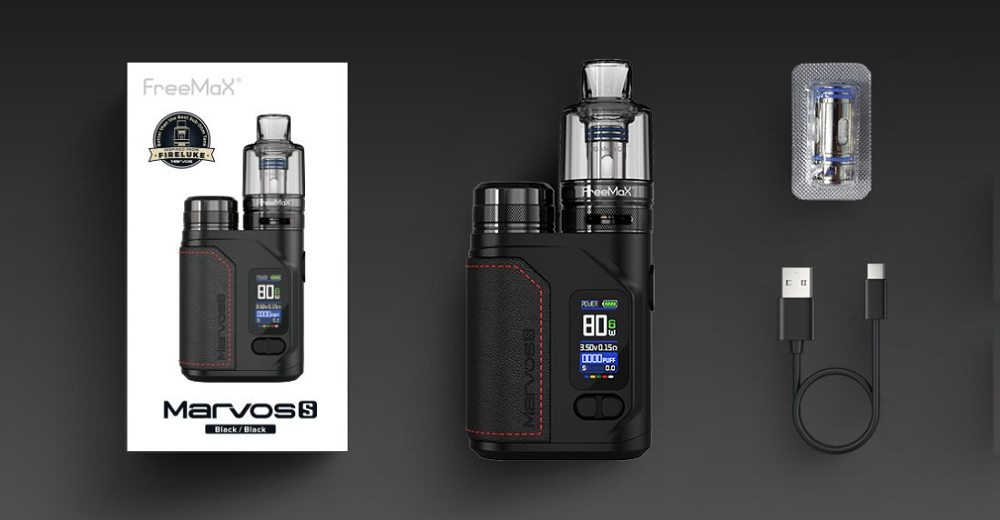 Given these characteristics, it is difficult not to be tempted by this marvel created by FreeMax. Performance, ease of use and ergonomics are guaranteed as well as a quality DTL draw and exquisite flavours.
Contents :
1x Marvos pod S80W mod
1x Marvos DTL pod tank (4,5 ml)
1x Freemax MS Mesh coil 0,15 ohm (pre-installed)
1x Freemax MS Mesh 0.25 ohm
1x USB charger
1x warning card
1x warranty card
1x user manual