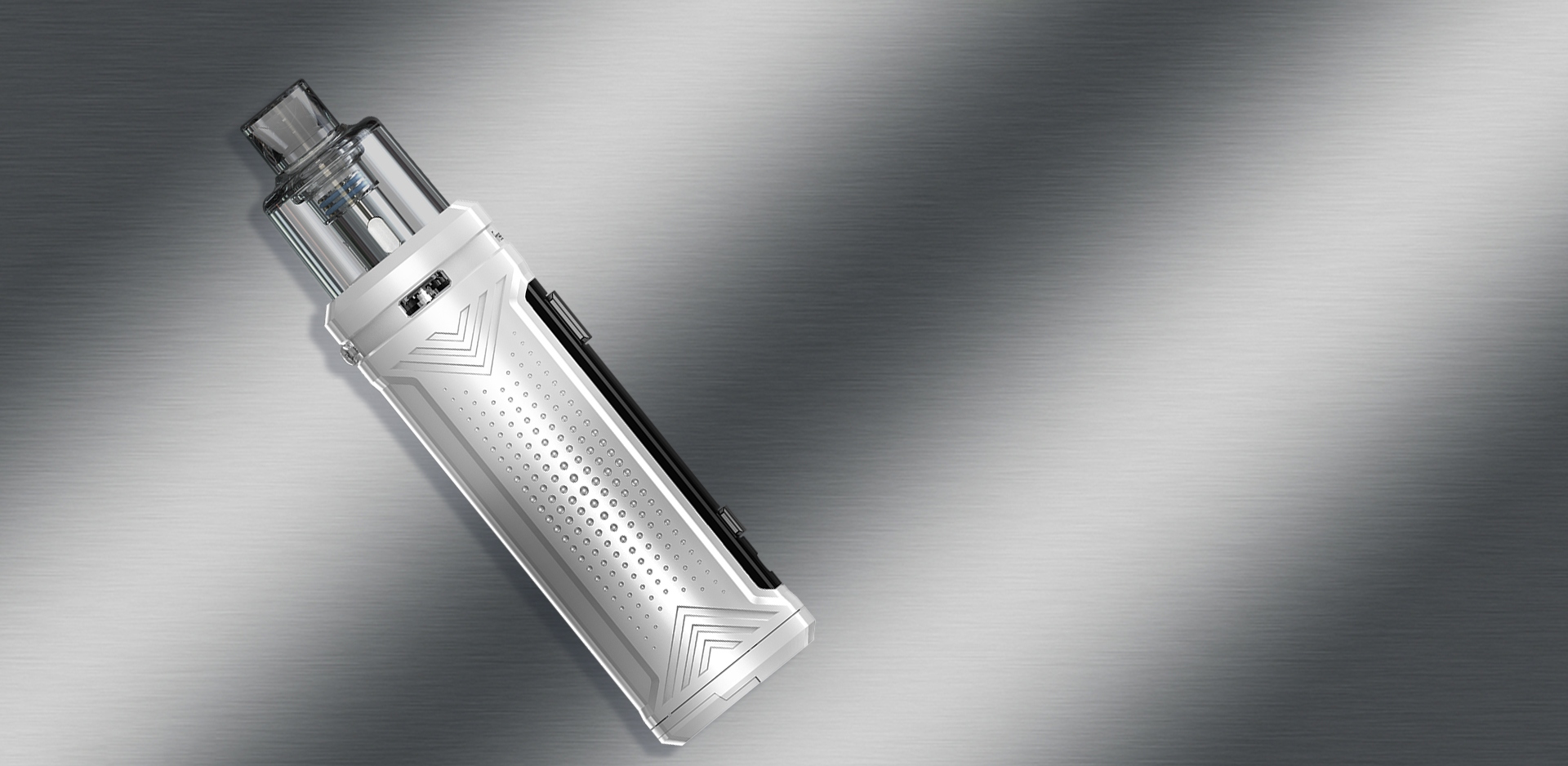 The Marvos Pod 80W is the latest production of FreeMax. Made of zinc alloy and PCTG, this kit offers dimensions of 26.9 x 34 x 130.55 mm for a weight of 126.8 grams, enough to take it everywhere with you. Robust, it offers a pleasant grip thanks to its slightly rounded edges.
This kit works with the DTL Pod cartridge with a capacity of 4.5ml. Thanks to the 510 base, it is also possible to associate, for example, the Marvos RTA. The airflow of the kit Marvos 80W is adjustable with precision to obtain the desired DTL draw.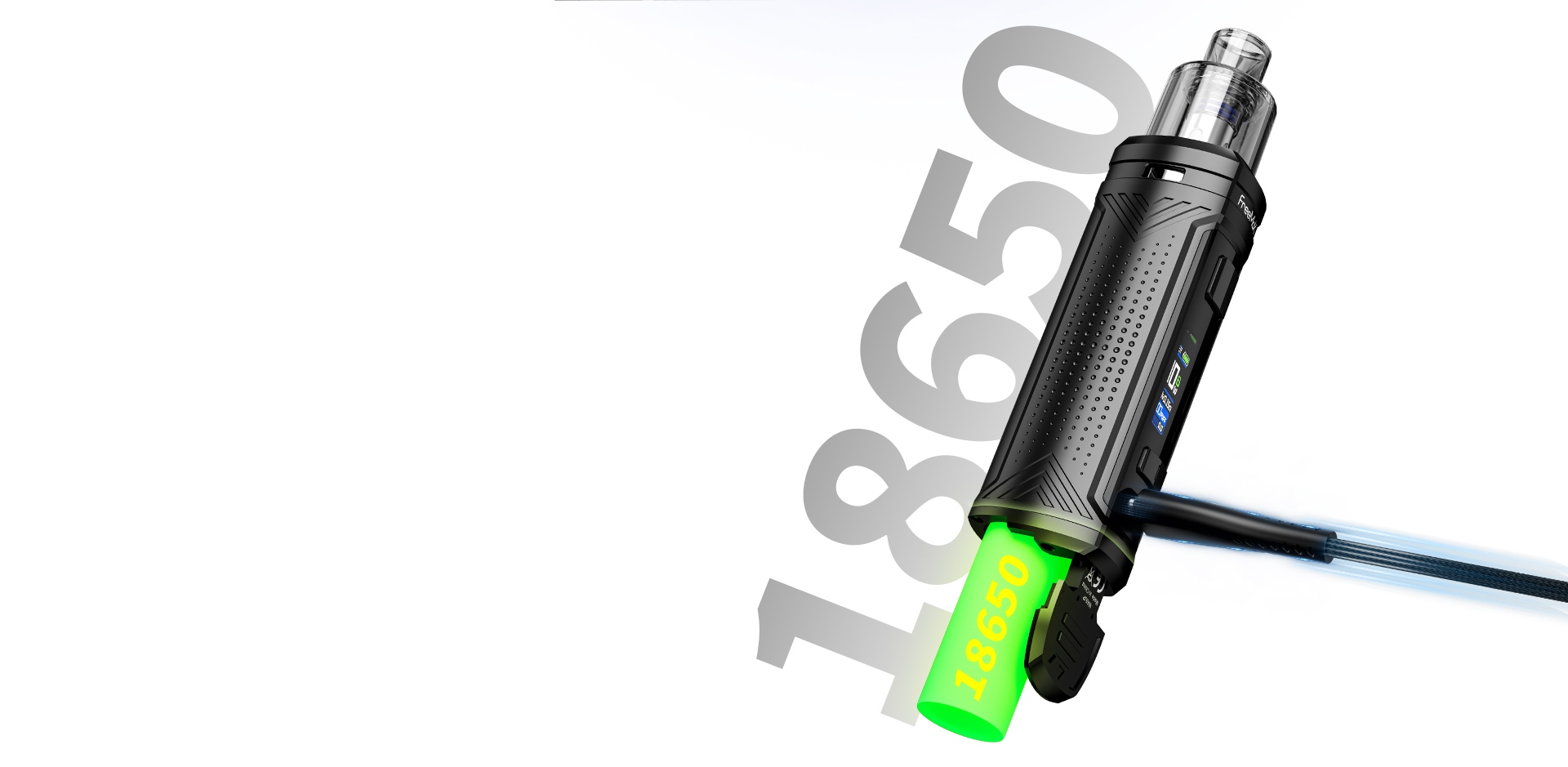 This kit works with an 18650 battery and offers a power range from 5 to 80W. To recharge it, it is possible to use the USB type-C port on the front of the box, although we recommend you rather use an external charger to extend the life of the battery.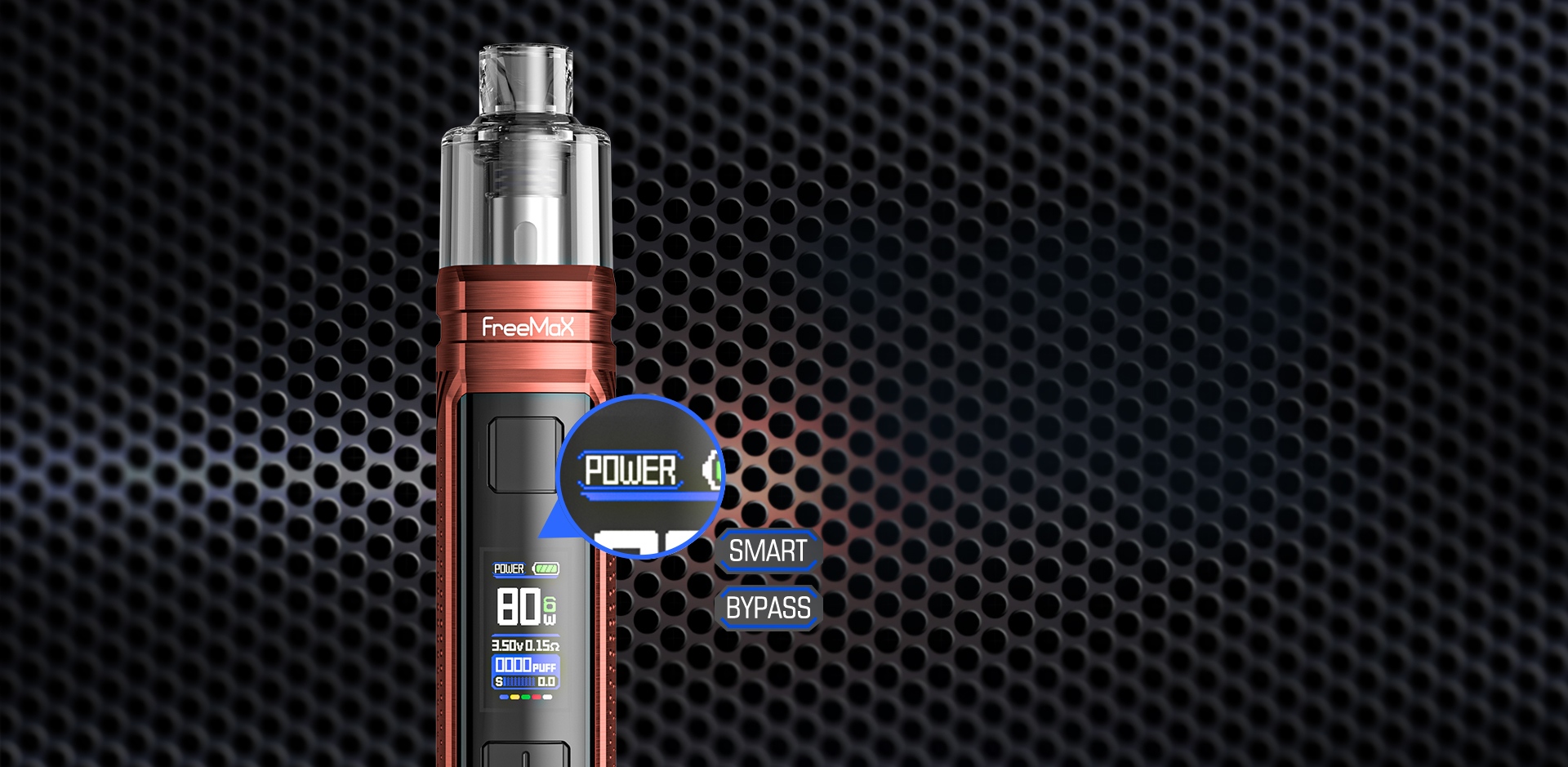 Easy to use, the Marvos Pod 80W kit offers three operating modes: Power, Smart, Bypass. The color of the 0.96″ TFT screen can also be changed by pressing the fire button and down (-) simultaneously. You will then have to select the color that suits you.
For the coils, the Marvos Pod 80W kit is compatible with all MS Mesh series coils. In the kit are provided two coils. One in 0.15 ohm and one in 0.25 ohm.
Contents:
1x Marvos pod 80W
1x Marvos DTL pod 4.5ml
1x MS Mesh 0.15 ohm
1x MS Mesh 0.25 ohm
1x USB Type-C cable
2x Warranty card
1x User manual