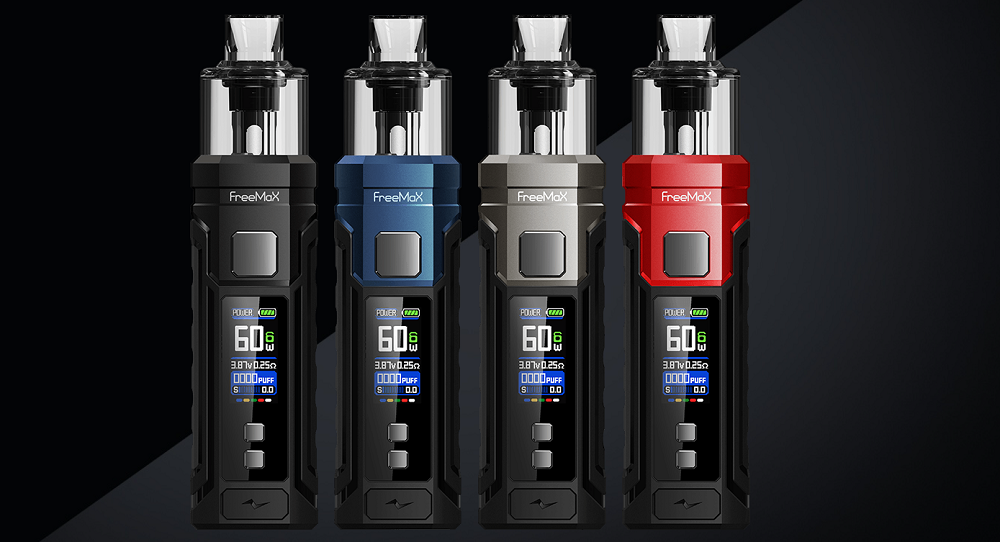 Freemax has manufactured the Marvos kit from zinc alloy and silicone rubber. It has dimensions of 123.6 x 32.6 x 30.6 mm and weighs 129 mg. It is therefore a light and compact kit that is easy to carry and, in addition, has a beautiful aesthetic with a slim shape. It is comfortable in the hand and there are several colours to choose from when purchasing.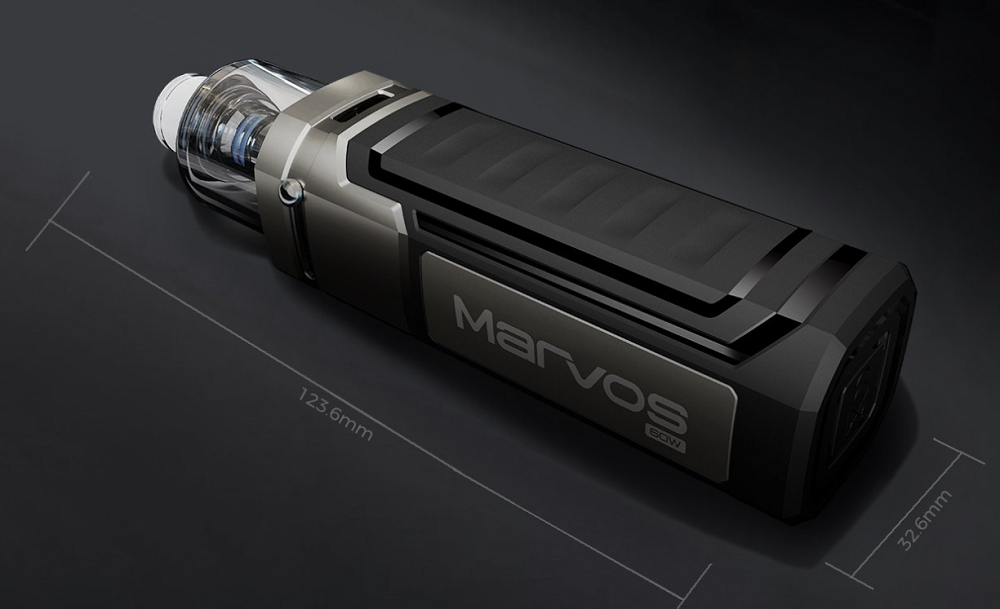 But Freemax goes further in the design of this kit. In order to create a robust device, it has gone so far as to use IP67 certified military technology. This means that the Marvos is able to withstand shocks, water and dust. Indeed, it is difficult to break. It is protected from dirt. It is easy to clean and can withstand temporary immersion to a depth of one metre.


The Marvos kit is an elegant and robust product, but it is also a high-performance product. Its maximum power of 60 watts and its integrated 2000 mAh battery are proof of this. A USB Type-C cable is included for charging and it takes only 90 minutes to go from a 1% charge level to a 100% charge level.
But that's not all. The kit is equipped with an FM Chip 2.0 chipset that allows for a 0.001 second turn-on time. In addition, 3 operating modes are offered to the user, namely :
VW mode (variable wattage between 5 and 60 watts)
Smart mode (automatic power adjustment according to the installed coil)
Bypass mode (which is compatible with the RBA mode)

On the front side there is a 0.96″ colour TFT display. It is clear and easy to read and provides the necessary information such as power, coil value or number of puffs. In addition, the user can choose between 5 display colours, including blue, yellow and green.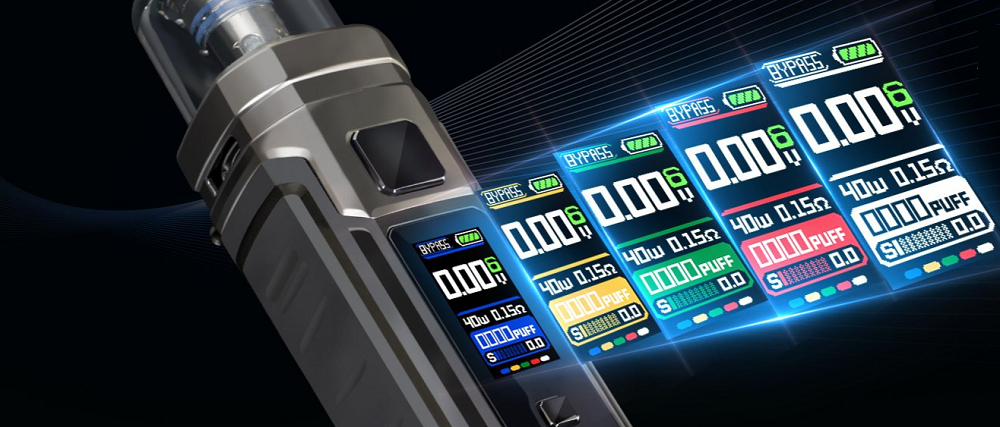 The pod supplied is the Marvos DTL Pod made of PCTG. It has a capacity of 4.5 ml and is equipped with an 810 drip tip which is designed for a DTL draw. The design of the drip tip prevents the return of saliva and reduces leakage. This Marvos DTL Pod can be attached to all future Marvos boxes. The Marvos DTL Pod is made of glass and can be attached to the box, but is sold separately.
As for the airflow, it is located at the top of the box. It is adjustable and has the particularity to be adjusted by means of a slide. In this way, the user will be able to adjust the airflow exactly as he wants for RDL or DTL vaping.
Finally, there is compatibility with Freemax MS Mesh coils. 2 are supplied :
One MS Mesh coil with a value of 0,25 ohm (40-60watts)
A MS Mesh coil with a value of 0.35 ohm (30-40 watts)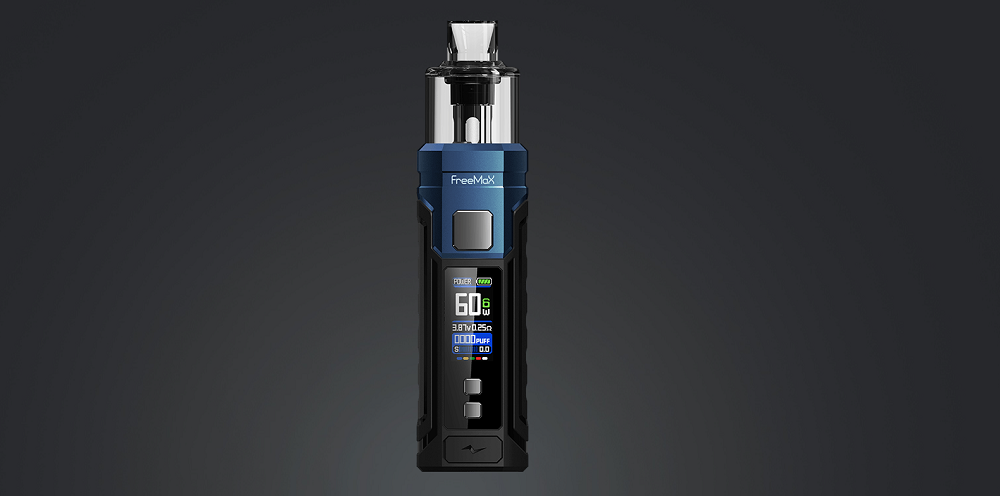 The Marvos Pod is an excellent kit, capable of producing abundant clouds and exquisite flavours between 20 and 60 watts. A remarkable device, it will make Freemax proud and users happy.
Content :
1x Freemax Marvos 60W Mod
1x Freemax Marvos DTL Pod (4,5ml)
1x Freemax MS Mesh coil 0,25 ohm
1x Freemax MS Mesh coil 0,35 ohm
1x Type-C USB charger
1x Warning Card
1x Warranty Card
1x User Manual