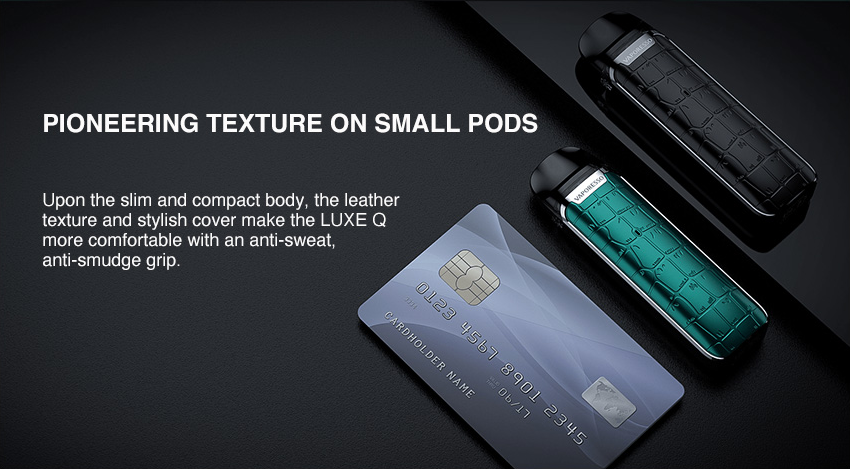 The Luxe Q is a compact and slim kit, with dimensions of 91.85 x 26 x 16.5mm. Its leather covering gives it an elegant style and makes it more comfortable in hand. It can also count on an anti-sweat and anti-smudge grip.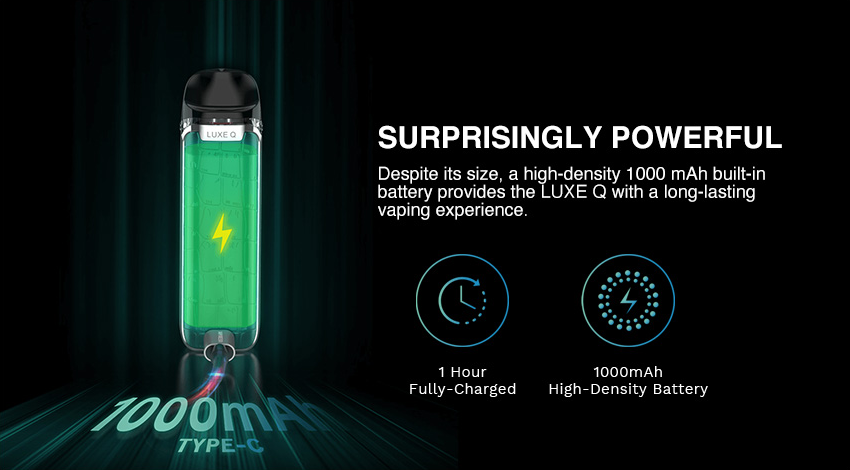 Equipped with a built-in battery of 1000 mAh, the Luxe Q works by inhalation. Simply inhale to turn it on. Thanks to its USB Type-C port, the Luxe Q kit can be fully recharged in an hour. Without a screen, this kit has an indicator light on its face indicating the battery level. If it is green, the battery level is between 100 and 70%, the blue light indicates a level between 30 and 70% and finally the red light goes from 30 to 0%. When the device is charging, the light will turn green when it is fully charged.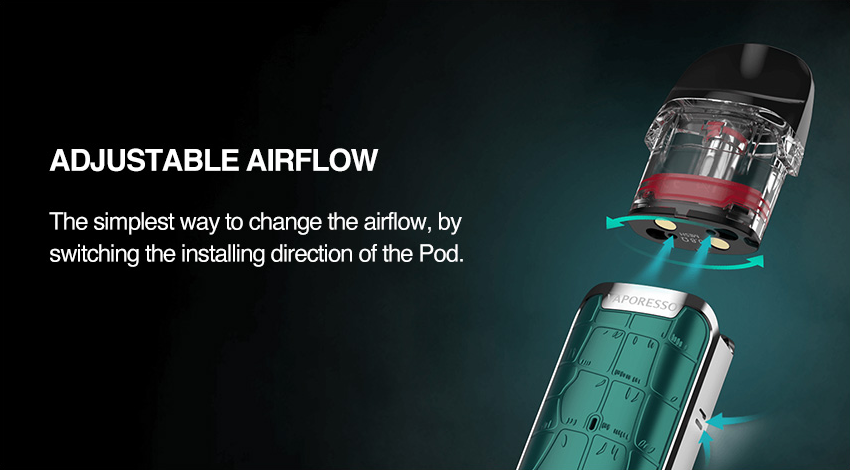 Even if it is a very simple pod equipped with the unique mode of activation by inhalation, the Luxe Q offers an adjustable airflow. To change the airflow, you must remove the cartridge from the pod and put it in the other direction.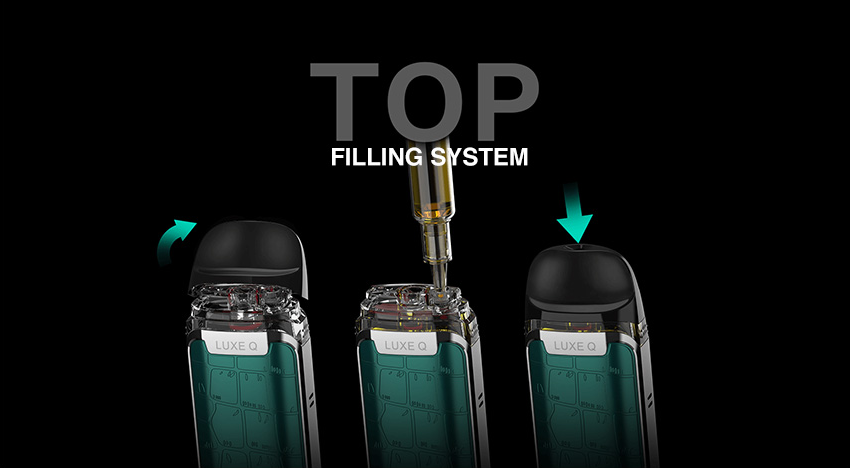 To fill the cartridge with e-liquid, no need to remove it from the pod. Simply remove the mouthpiece and insert the your vial in the filling slot. The cartridges compatible with the Luxe Q offer a capacity of 2ml and are already equipped with a coil. There is a model with a mesh coil in 0.8ohm and a model with a mesh coil in 1.2ohm.
Features
Dimensions: 91.85 x 26 x 16.5 mm
No button or screen
Built-in battery: 1000 mAh
Charging via USB Type-C cable
Capacity: 2ml
Filling from the top
Integrated coil 0.8 or 1.2 ohm
Complete set of electronic protections
Contents
1 x Luxe Q
1 x cartridge with integrated coil 0.8ohm
1 x cartridge with integrated coil 1.2ohm
1 x USB Type-C cable
1 x user manual
1 x warranty card