Vaporesso's luxury kits are legion these days. They are known for their power and careful design. And the PM40 Luxury Kit is a perfect example of this. The PM40 luxury kit has dimensions of 96.45 x 30.6 x 21.5 mm. This makes it truly compact. Its rectangular design with rounded edges also makes it ergonomic. The holographic IML panels it uses also offer a unique aspect which will suit the tastes of the majority of vaporizers.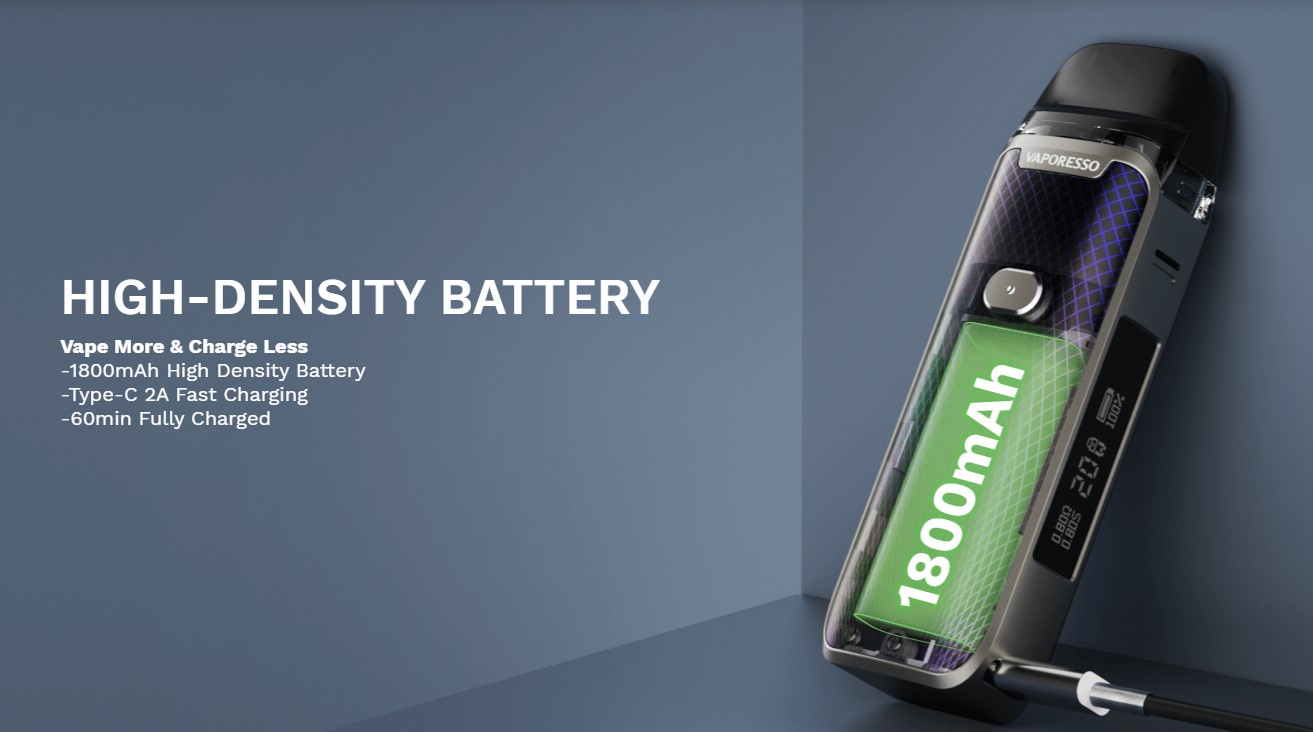 The Luxe PM40 kit integrates a 1800mAh battery which will be recharged thanks to a USB type-C cable provided in only 60min.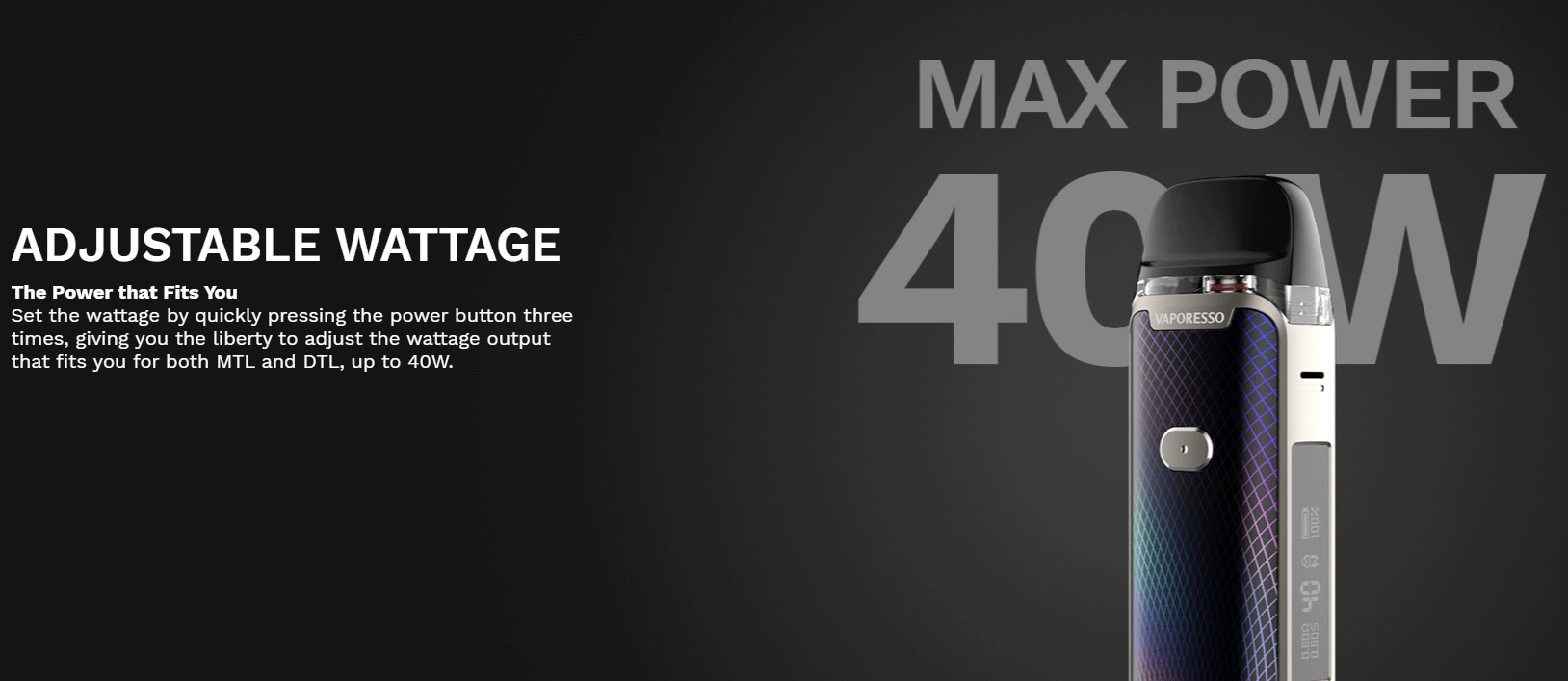 This kit is managed by the Axon chipset which allows it to deliver up to 40W of power. This power is adjustable by pressing three times on its main button. The user will then be able to adjust it easily using the 0.69″ OLED screen it contains. This screen is clear and intuitive and provides all the information necessary for its operation such as the remaining battery level.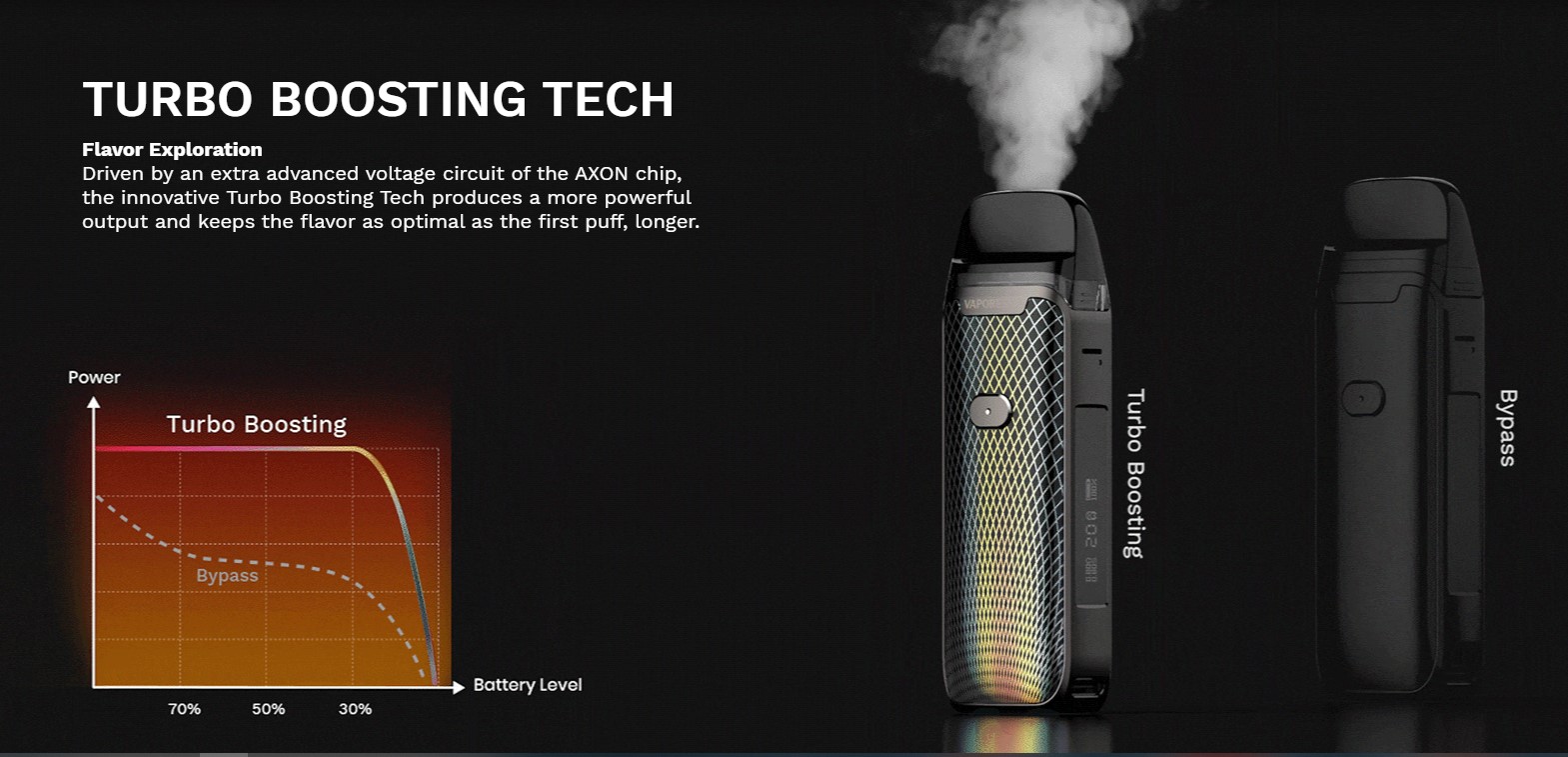 The Luxe PM40 kit also uses Turbo Boost technology, which improves flavor rendition from the first puff to the end of the battery life.

The Luxe PM40 kit is equipped with a 4ml capacity cartridge that can be refilled from the top. Simply remove the top of the cartridge to access the refill port. In addition, the air flow system is adjustable thanks to a push button located at the back of the pod. It will thus be possible to obtain a more or less tight draft.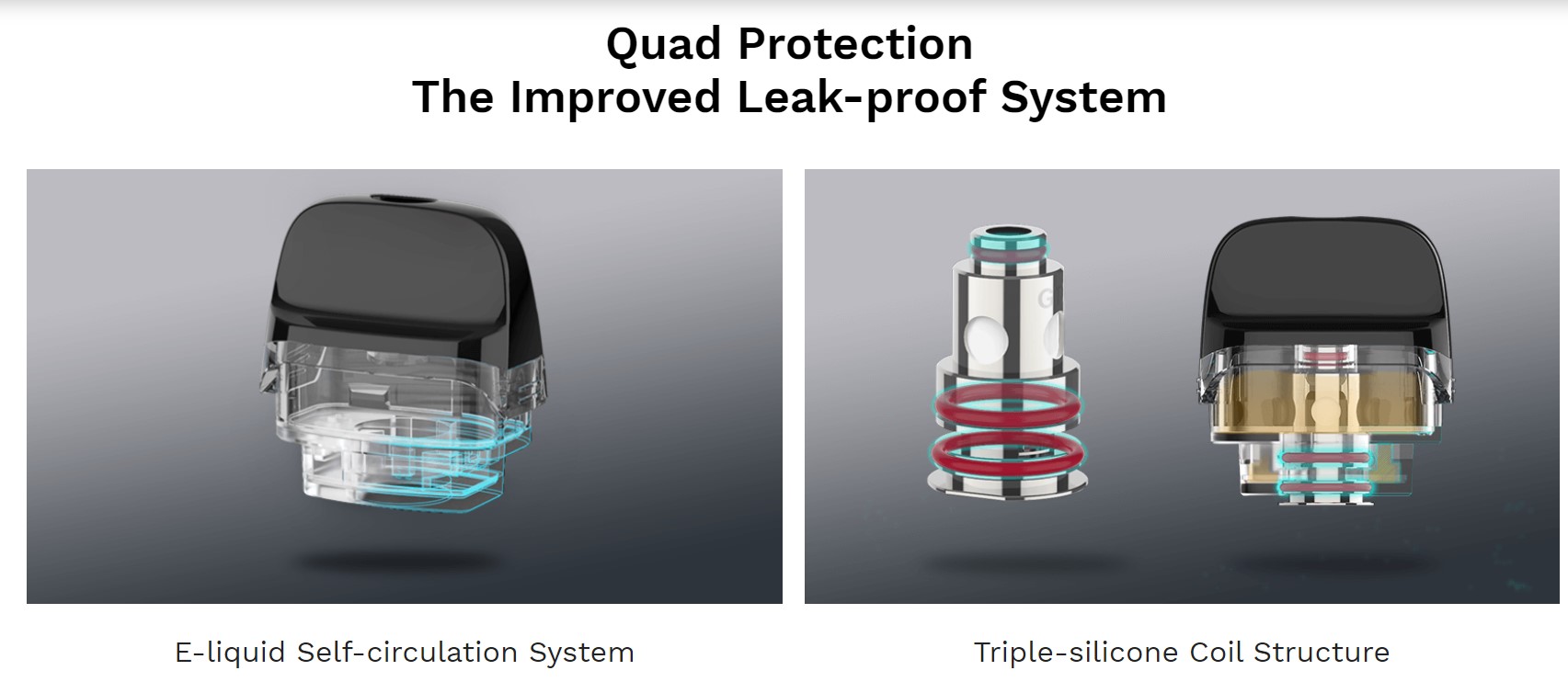 Finally, this kit works with a GTX resistor of 0.6ohm (20-30W) and one of 0.8ohm (12-20W). The vaporizer will have the king's choice to obtain a vapor perfectly adapted to his tastes.
Features
Dimensions: 96.45 x 30.6 x 21.5 mm
Built-in battery: 1800mAh
Charging via USB Type-C cable
Charging time: 60min
Operating mode: adjustable power
Power range: 5-40W
0.69″ OLED screen
Capacity : 4ml
Filling from the top
Adjustable air flow system
Supplied coils: GTX Mesh coil 0.6ohm (20-30W) / GTX Mesh coil 0.8ohm (12-20W)
Equipped with the Turbo Boost technology which increases the flavor rendering.
Complete set of electronic protections
Content
1 x mod Luxe PM40
2 x 4ml PM40 Deluxe cartridges
1 x GTX Mesh coil 0.6ohm
1 x GTX Mesh coil 0.8ohm
1 x USB cable
1 x warranty card
1 x user manual