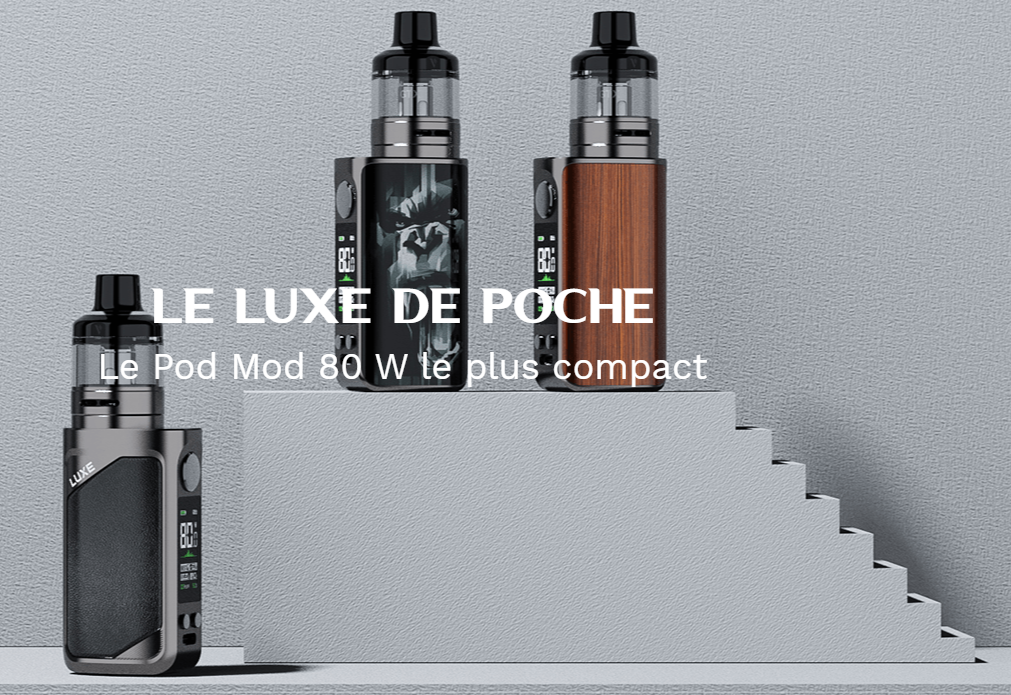 Vaporesso expands its Luxe range by creating the Luxe 80 kit. Resulting from the imagination of inspired designers, this product has the qualities required to impose itself in the vape sector. Its dimensions of 111.1 x 39.4 x 28 mm ensure its compactness and make it easily transportable. The materials that constitute it offer a luxurious touch and a refined aspect, based on slender lines. Among the colors to choose from, you will have the right to red, blue and wood effect, all testifying to the class that characterizes this kit.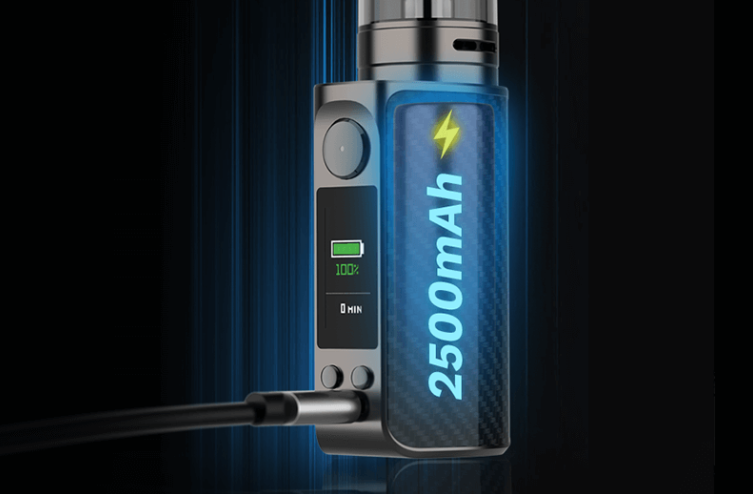 With the Luxe 80 kit, great vaping experiences await you. What a pleasure you will have to vape with this electronic cigarette able to deliver a power between 5 and 80 watts! The integrated battery has a long life thanks to its 2500 mAh and is recharged by a USB type-C cable (supplied). As for the Axon chipset, it allows, in addition to the power adjustment and other features, an activation in 0.001 seconds.
As for the use, it is facilitated by the presence of a 0.96″ TFT color screen. This screen, which can be configured and has an excellent display quality, provides information on the remaining charge level, the power level, the value of the resistance and the number of puffs. Via this screen, the Axon chipset offers several modes, namely the Smart mode (automatic adjustment of the power according to the resistance), VW (adjustment of the power in watts) and VV (adjustment of the power in volts).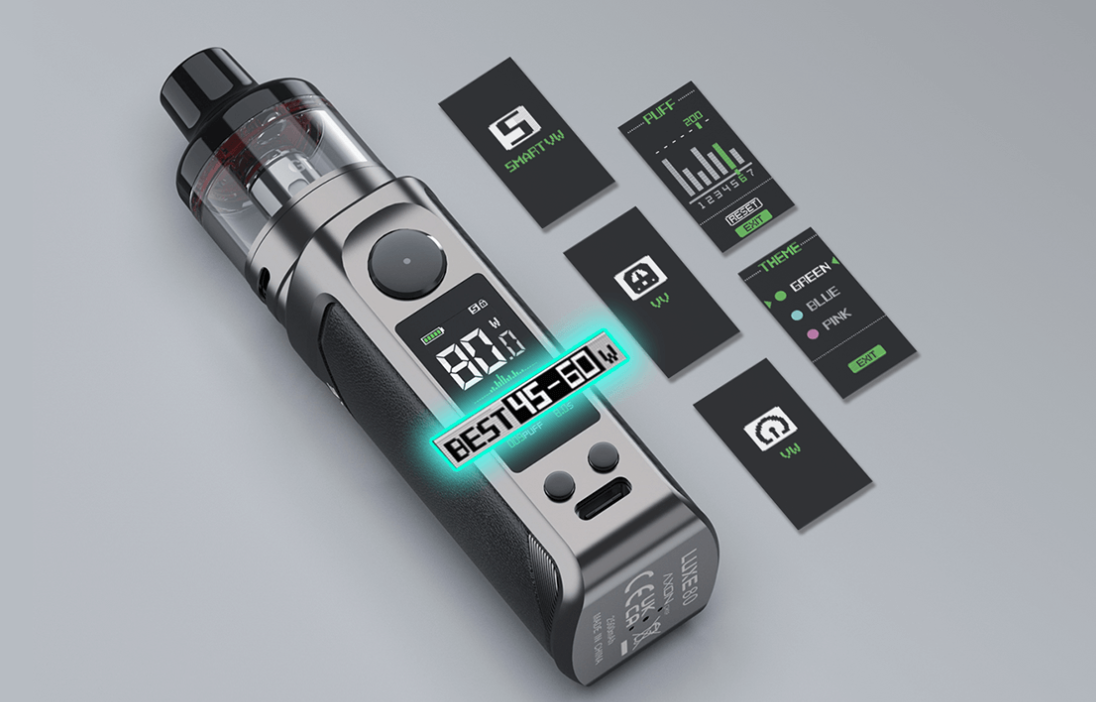 The pod GTX 26 cartridge has a capacity of 5 ml. It fills from the top with ease and cleanliness and has a great seal with SSS anti-leak technology. The 810 drip tip has wide edges to create a dense vapor while the airflow system positioned at the base of the cartridge offers the option of choosing between an air and a tight draw.
Finally, this cartridge is compatible with GTX coils. Thus, it is possible to vape in direct inhalation as well as indirect inhalation. 2 coils are provided:
A GTX Mesh of 0.2 ohm (between 45 and 60 watts)
A GTX Mesh of 0.3 ohm (between 32 and 45 watts)
With the kit Luxe 80 of Vaporesso, you will have in your hands a marvel of electronic cigarette.
Contents:
1x Mod Luxe 80
1x GTX Pod 26 cartridge (5ml)
1x GTX Mesh 0.2 ohm
1x GTX Mesh 0.3 ohm
1x USB-C type cable
1x warranty card
The user manual