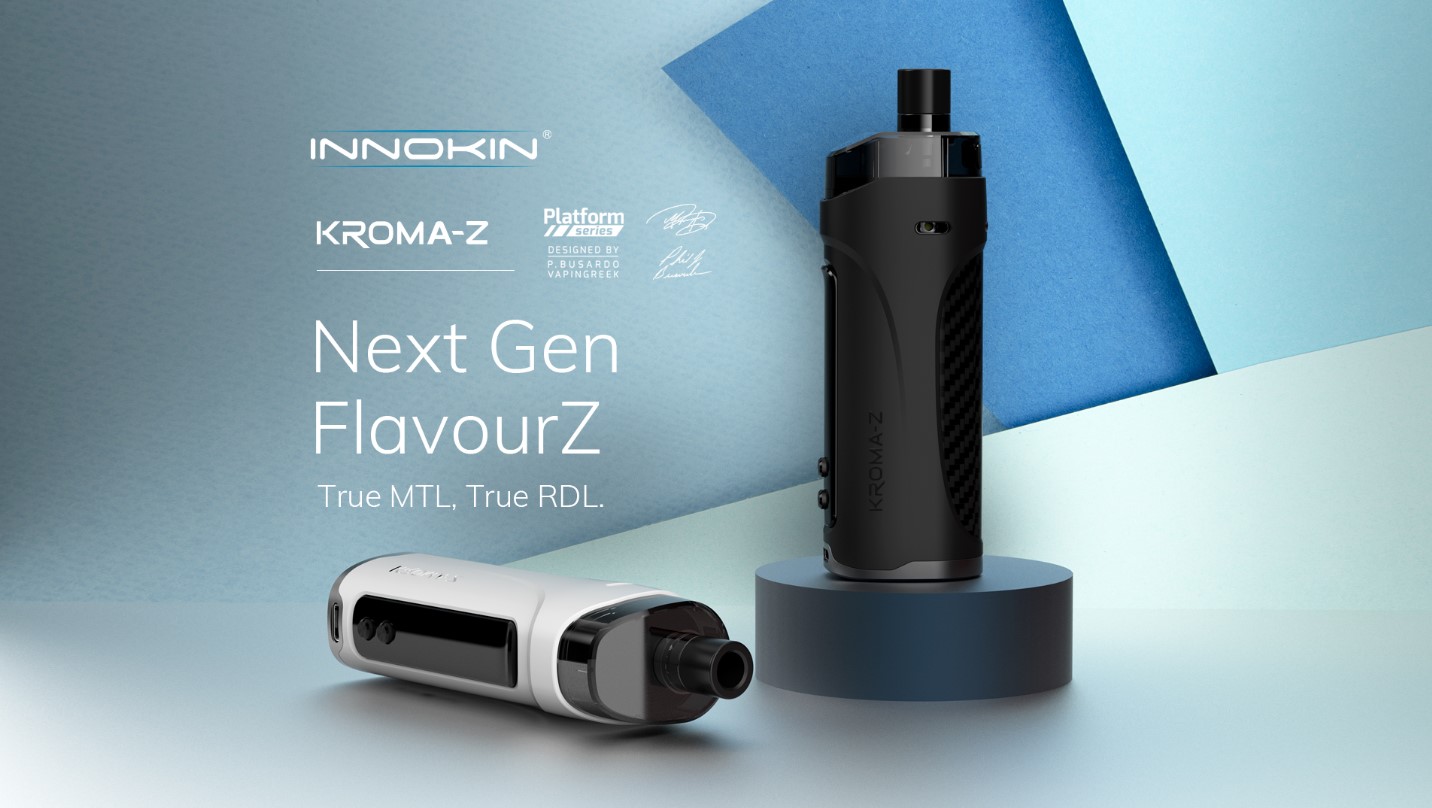 Innokin has accustomed us to very good quality equipment. Her brand new Kroma Z pod kit, which is an addition to her Kroma family, is directly in line with this line of conduct that she has set herself. And for good reason, with him, the vaporisers will easily combine efficiency, power and simplicity. The Kroma Z kit has dimensions of 114 x 37.8 x 28.6 mm. The least we can say is that it is compact. It can easily be stored in a bag or pocket, while offering efficient ergonomics. Entirely made of magnesium alloy, its design is particularly elegant and will suit all lovers of simplicity.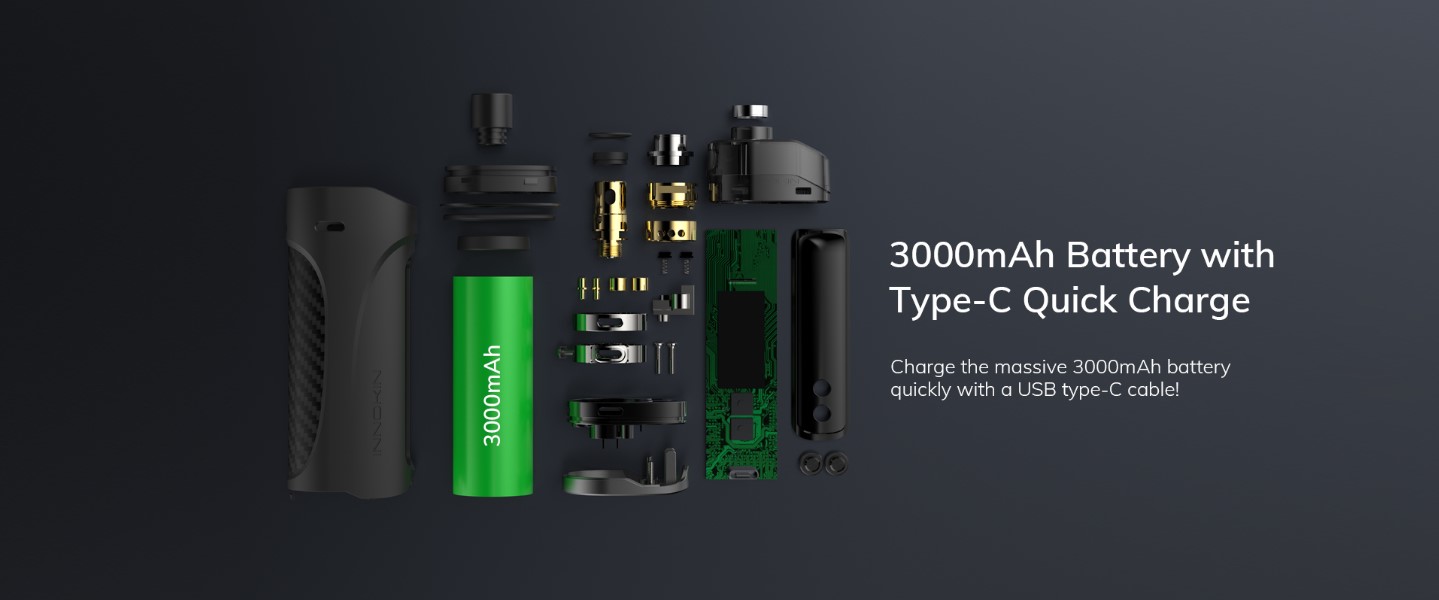 To operate, it integrates a powerful 3000mAh battery that can be recharged using a USB type-C cable.
Moreover, the Kroma Z kit also has a clear and intuitive OLED screen that will allow you to easily get all the information necessary for its operation. Among them, it will propose to simply visualize the remaining battery level by a color code. If the battery symbol is green, there is more than 60% of battery remaining. If it turns yellow, the battery level is between 20 and 60%. And finally if it becomes red, it means that there is less than 20% of battery remaining.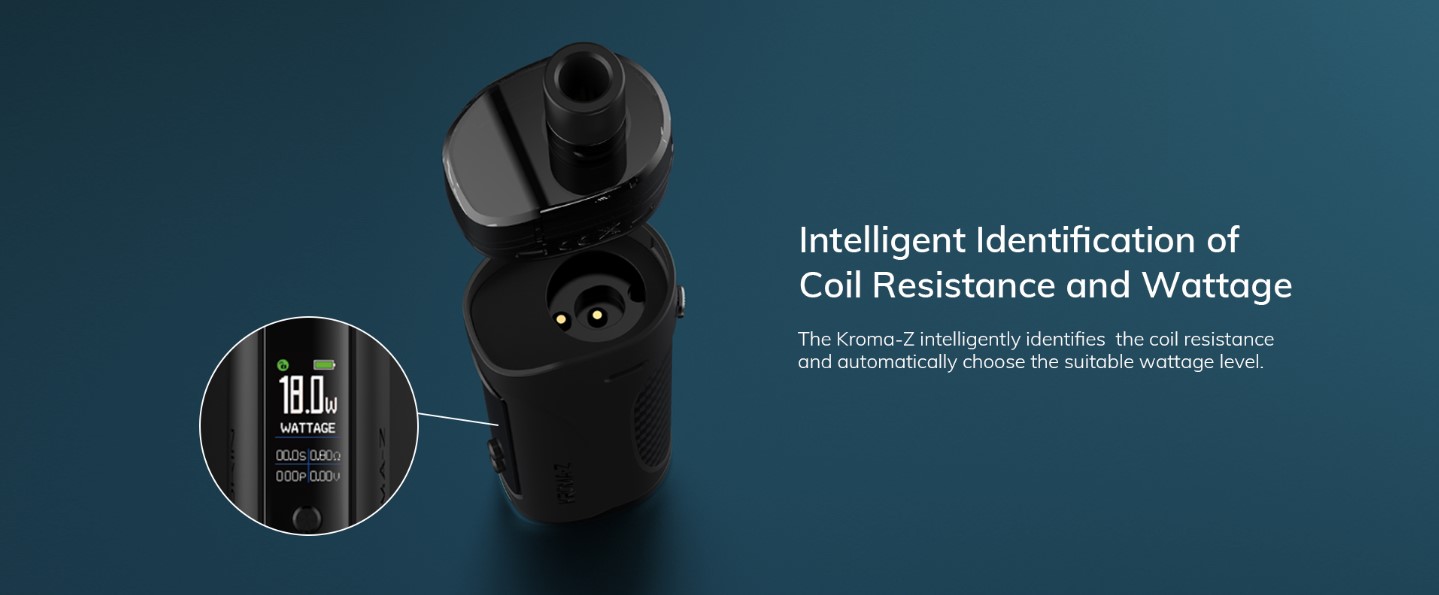 This screen also allows you to adjust the power produced between 6 and 40W thanks to two variation buttons located below the screen. The Kroma Z kit also offers a mode that automatically adjusts the power produced according to the value of the installed resistance. There is no doubt that the Kroma Z kit is as suitable for beginners as it is for experts. Once the operating mode has been selected and set, the vaporizer will only have to press its ignition button located on the top part of the screen.
The Kroma Z kit is associated with a 4.5ml cartridge that can be filled from the side. To do so, simply remove the cartridge from the mod to remove the silicone cap that closes the filling opening.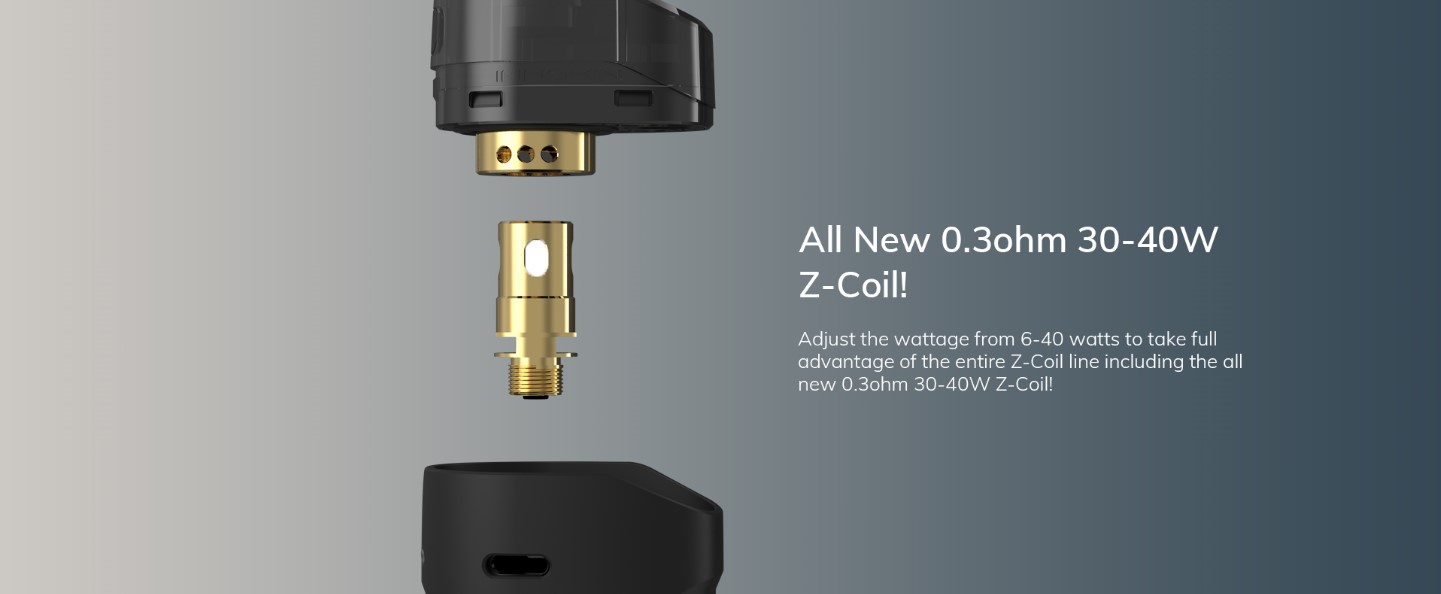 This cartridge has the particularity of being compatible with all Innokin Z coils. So whether they are MTL or DL vaporizers, all vaporizers will be able to satisfy their desires. The Kroma Z kit comes with 0.3ohm (30-40W) and 0.8ohm (14-17W) Z coils.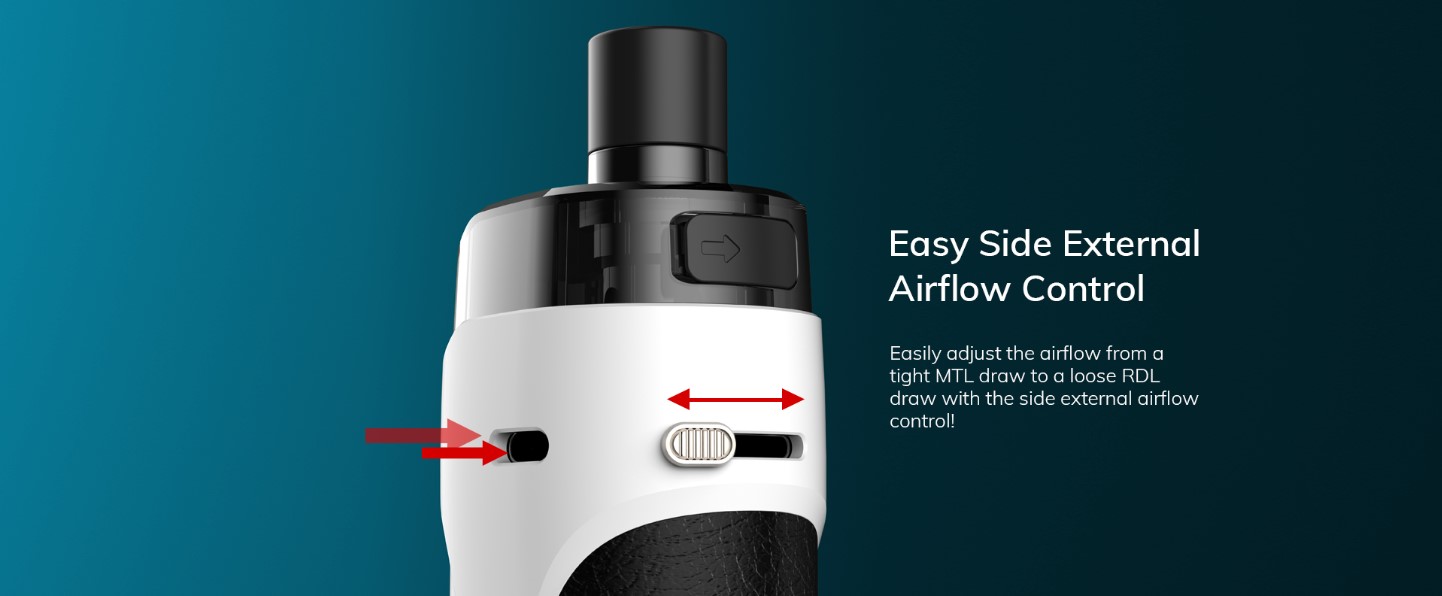 Finally, the cartridge of the Kroma Z kit offers an adjustable airflow system using a sliding wheel. In this way, each vaporizer will be able to easily modulate the draft according to its tastes.
Features
Dimensions: 114 x 37.8 x 28.6 mm
Materials: magnesium alloy
Built-in battery: 3000mAh
Charging via USB Type-C cable
Load current: 1.7A
OLED display
Firing button located under the screen
Modes of Operation : VW / Smart
Power range: 6.0-40.0W
Voltage range: 1.0-7.5V
Resistance range: 0.2-3.5ohm
Capacity : 4.5ml
Lateral filling
Compatible coils: all Innokin Z-Series coils
Supplied coils: Z coil 0.3ohm (30-40W), Z coil 0.8ohm (14-17W)
Adjustable air flow system
Complete set of electronic protections
Connectors: magnetic
Drip tip 510
Content
1 x mod Kroma Z
1 x cartridge 4.5ml
1 x resistance RDL Z 0.3ohm
1 x MTL Z 0.8ohm resistor (pre-installed)
1 x additional RDL drip tip
1 x additional MTL drip tip
1 x USB Type-C cable
1 x quick start guide
1 x warning brochure