A flamboyant aesthetic


Anyone who looks at the Jellybox SE can only conclude that Rincoe has done a masterful job. It is true that this pod has a visual appeal that no one can ignore. It is made of PCTG and polycarbonate. It measures 79 x 24.5 x 19 mm and weighs only 30 g. It is therefore undeniably compact and at the same time slim and light. All this makes it easy to hold and carry. The user will be able to slip it into a pocket, a bag or a handbag without difficulty.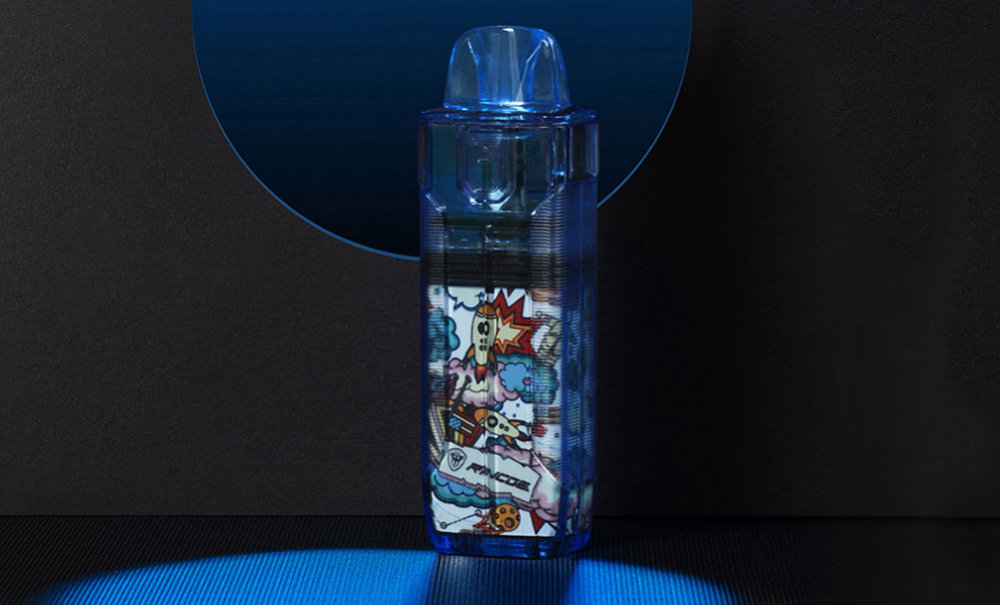 But where this Jellybox SE stands out is in its transparent sides, which leave the plastic compositions on the battery (one per colour) visible. These inspired works are not lacking in appeal. They breathe energy, fury, power and offer a singularity to each of these models. Rincoe has outdone itself.
A pod for beginner users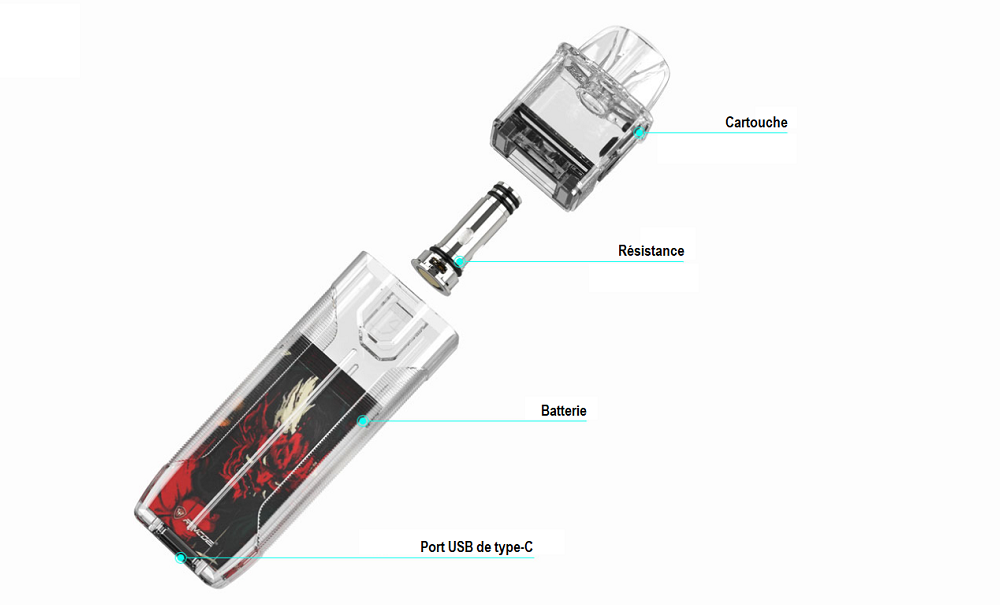 Although this is a small pod, it is nonetheless powerful and has convincing technical features. Its high-performance chipset is no stranger to these capabilities.
The integrated battery of the Jellybox SE provides 500 mAh of power, which is enough for one day of vaping. The battery is charged via a USB Type-C cable (included) and, during use, an LED indicator shows the charge level in several colours :
A red light flashes when the charge level is between 5 and 30%
A blue light flashes when the charge level is between 30 and 60%
A green light flashes when the charge level is between 60 and 100%
A green light stabilises when the charge level is at 100%

This kit also develops a variable power between 10 and 13W, a moderate power ideal for users who are just starting out. This kit is also easy to use. There are no screens or buttons to complicate the task of the user, while 6 protections allow a serene vaping. These include protection against inhaling for too long (longer than 8 seconds), protection against overheating, protection against short circuits and protection against overloading.
A 2.8 ml cartridge
Rincoe has equipped the Jellybox SE with a cartridge whose sides are as transparent as the battery. This cartridge has a capacity of 2.8 ml, is side-filled and is compatible with the Jellybox Nano mesh coils. A 1 ohm coil is supplied and the range of values is between 0.8 and 3 ohms.
With this coil, it is possible to do MTL draw. However, this kit is not compatible with the 0.5 ohm coil.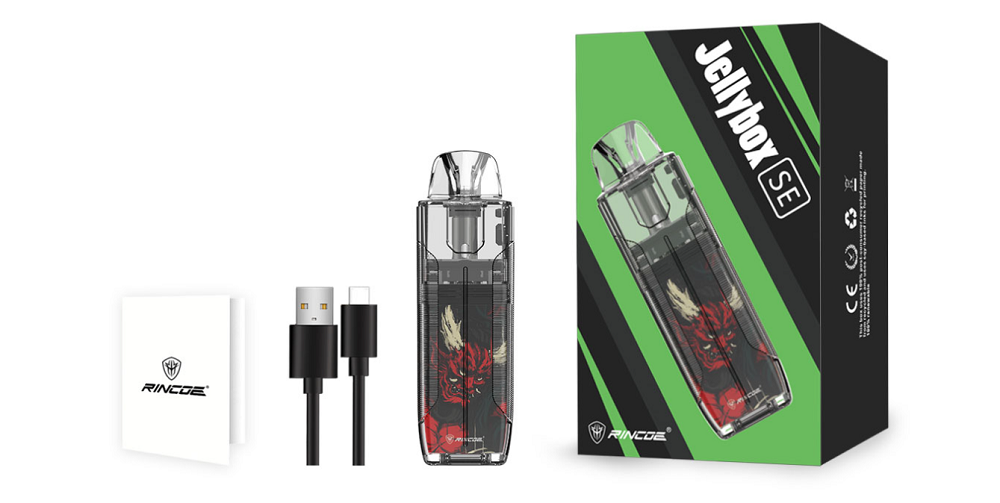 This pod is a tribute to Rincoe and its Jellybox series.There is nothing missing and while the experienced vaper will appreciate it as an add-on kit, the novice vaper will find everything they need to get started.
Content :
1x Jellybox SE
1x cartridge (mesh 1 ohm coil)
1x type-C charging cable
1x certificate card
1x warranty card
1x user manual