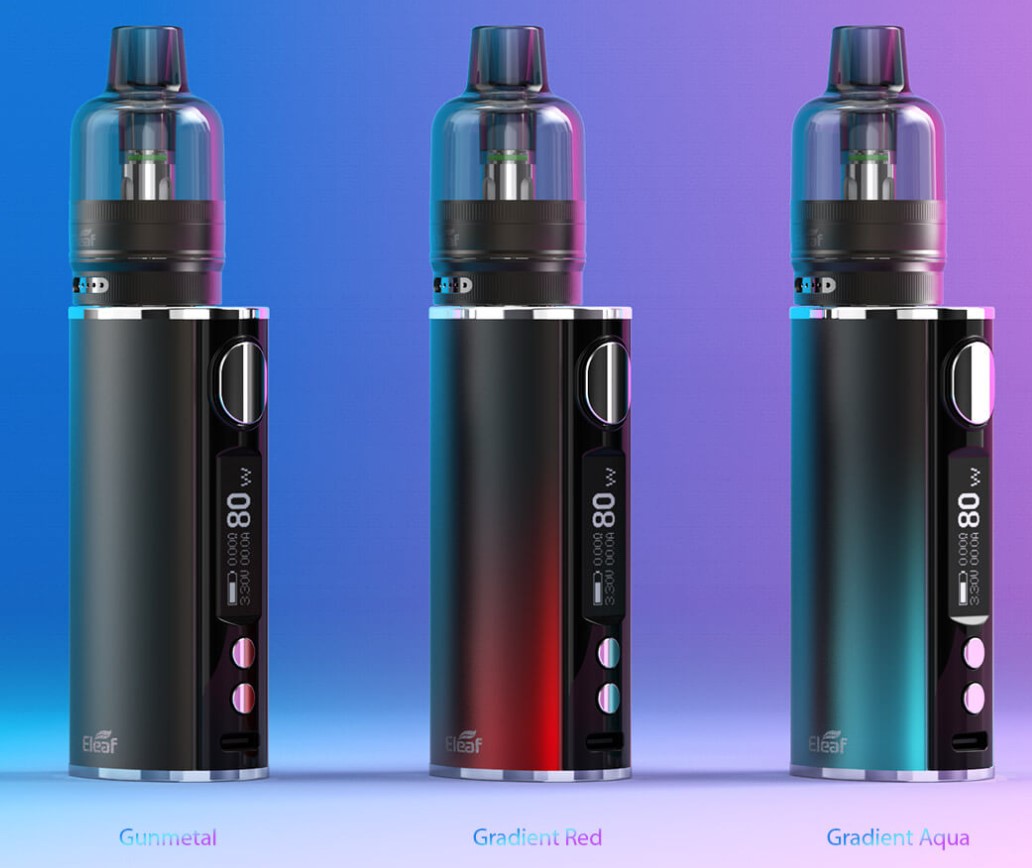 Eleaf offers you to combine its iStick T80 box with its brand new GTL atomiser to form an elegant and efficient kit. This kit has dimensions of 129 x 36 x 28 mm and weighs 158g. Compact and ergonomic, it is the perfect kit for your daily laundry.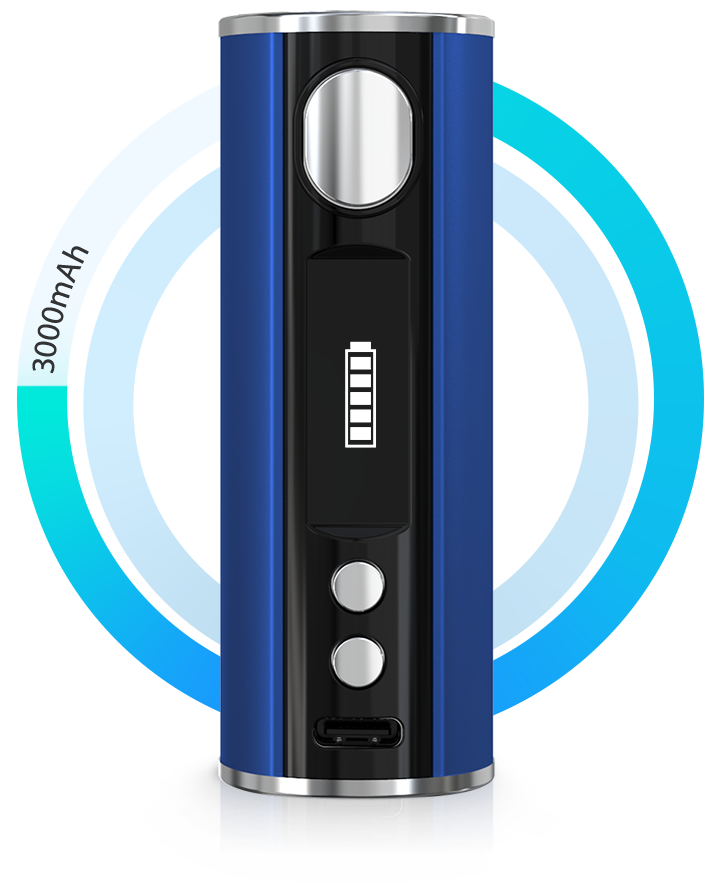 The iStick T80 features a 3000 mAh battery that will fully recharge in 90 minutes using a USB C-type cable.
It has an OLED display and two adjustment buttons that will allow you to adjust the different operating modes it offers: VW / TC (Ni, Ti, SS) / 3 memories (M1, M2, M3) / Bypass.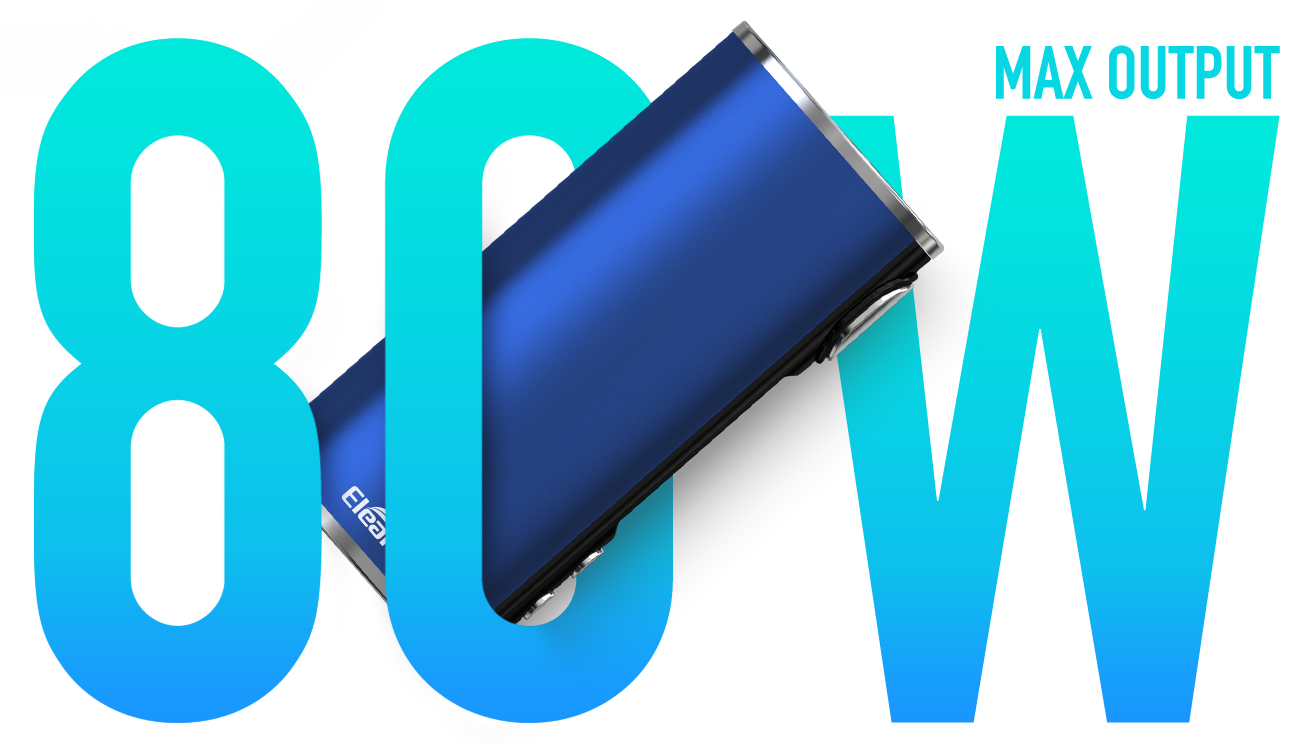 The iStick T80 box offers up to 80W of power making it a powerful box.

In addition, the iStick T80 box is equipped with a complete set of electronic guards to ensure a secure seal.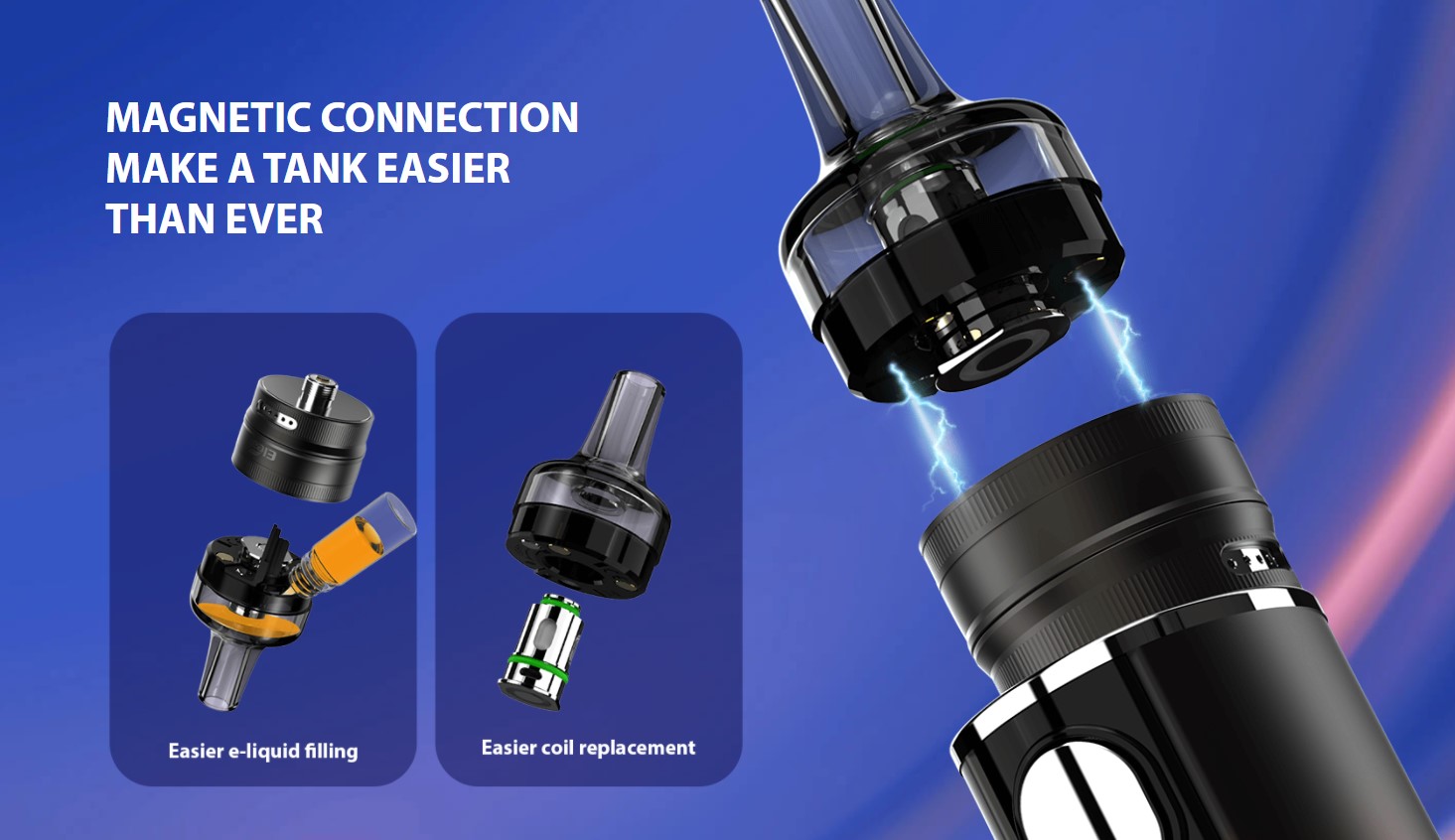 The iStick T80 box is associated with the GTL atomiser which offers a 4ml capacity. This tank can be filled from below by first removing the airflow ring.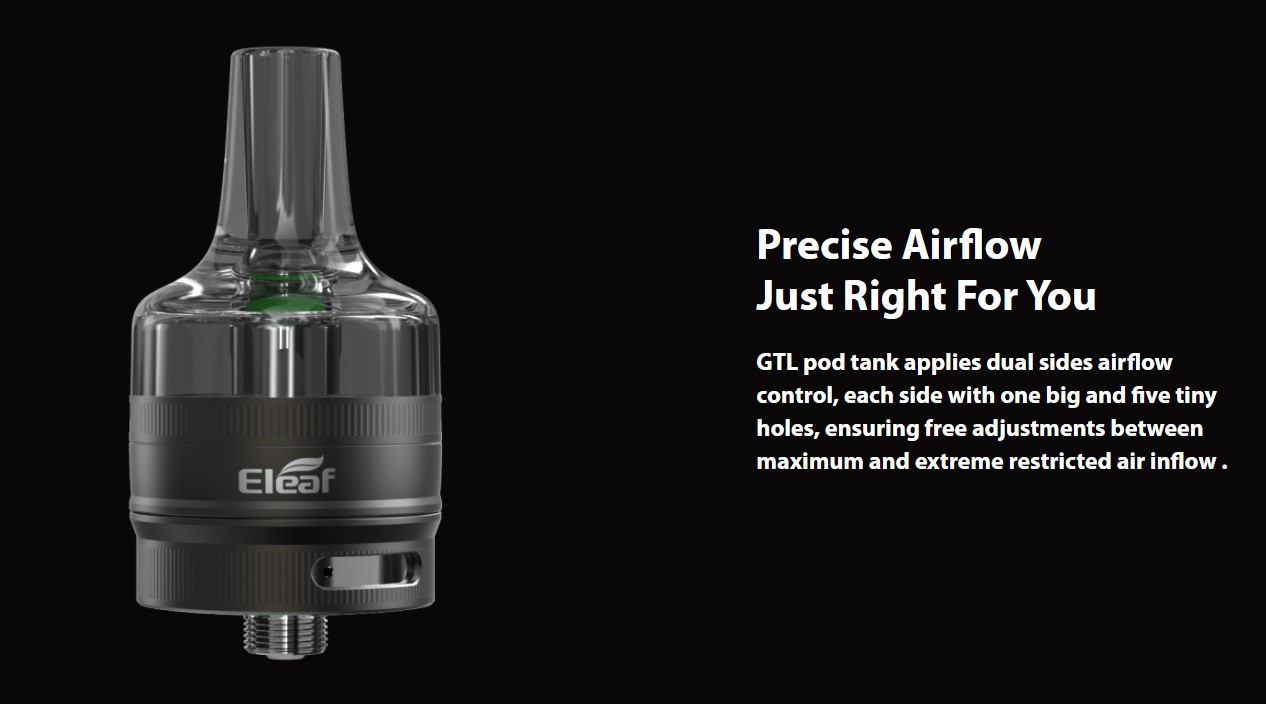 The GTL therefore has an adjustable air flow system thanks to a ring on its lower part. Thus, the vaporizer can benefit from a more or less tight draft.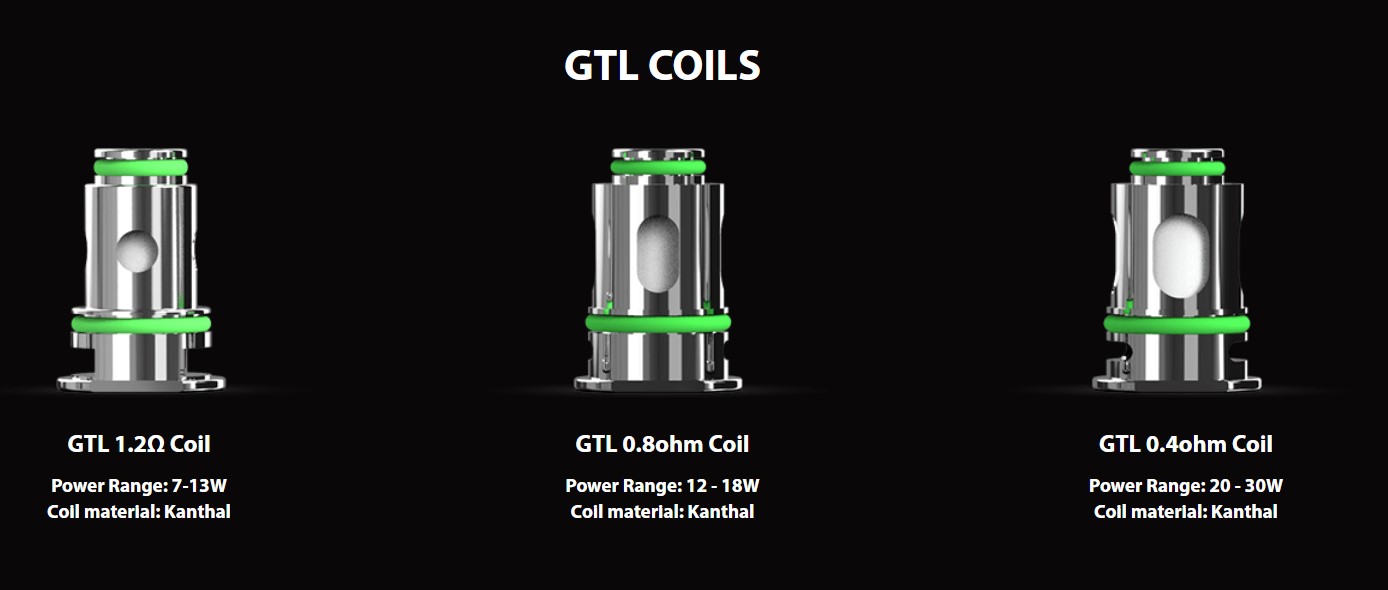 The GTL atomiser uses Eleaf's GTL resistors for operation. It is thus delivered with a GTL coil of 0.4ohm and a GTL resistor of 0.8ohm.
Features
Dimensions: 129 x 36 x 28 mm
Weight: 158g
Material: aluminium alloy
Built-in battery: 3000 mAh
Maximum power: 80W
Modes of operation: variable power, temperature control (Ni, Ti, SS), 3 memories (M1, M2, M3), Bypass
Resistance range: 0.05 – 3.0 ohm
OLED screen
Capacity : 4.5ml
Filling from below
Adjustable air flow system
Compatible with all Eleaf GTL coils
Coils supplied: GTL coil 0.4ohm / GTL coil 0.8ohm
Charging via USB type-C cable
Charging time: 90 min
Complete electronic protections
Contents
1 x box iStick T80
1 x GTL atomizer
1 x 0.4ohm GTL coil
1 x 0.8ohm GTL coil
1 x USB type-C cable
2 x user manuals
1 x warranty card