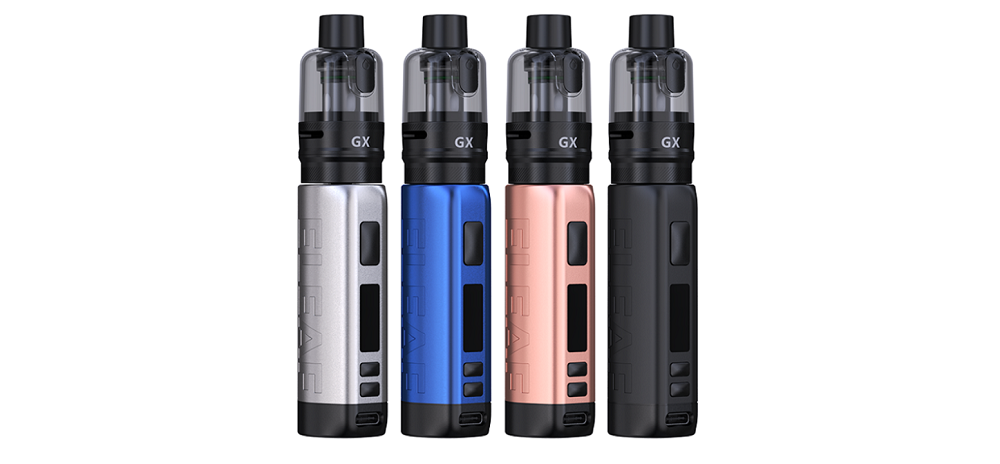 The iSolo S kit comes on the market as the successor to the iSolo R, a product that it proves worthy of. Compact and slim, with an almost tubular shape, it is an easily transportable kit, a device that can be easily stored in a pocket, purse or bag. Its dimensions of 126.9 x 27.6 x 26.4 mm prove this and its charming design – available in several colours – will delight many.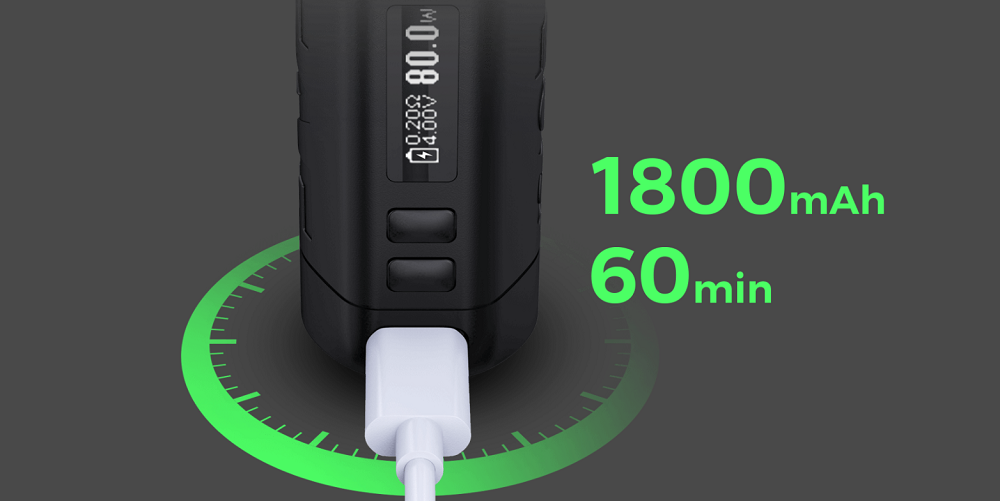 In terms of operation, the iSolo S has a built-in 1800 mAh battery. It can be recharged in 60 minutes by means of a USB type-C cable (included). With such a long battery life, the user will be able to vapourise for a day, if not more.

In terms of power, the iSolo S has nothing to be ashamed of as it is capable of reaching a maximum of 80 watts. It also has no reason to be ashamed of what it offers in terms of operating modes, since 2 are available, namely the VW mode and the Bypass mode. In addition, the kit has a significant bonus : a security against dry hits that the user will be able to activate or not. If activated, the box will shut down if it notices a lack of liquid inside the tank.
All of this can be adjusted thanks to the presence of an OLED display, which communicates necessary information such as the power.
In addition, the device is equipped with 6 protections, including one against short-circuit, one against excessive discharge and one against overload.

Finally, the iSolo S kit is associated with an atomizer and not the least : the GX Tank. Its tank has a large capacity of 5 ml. It is filled from the side and with ease, that is to say by lifting the tab to access the filling hole. As for the airflow, it is adjustable and located at the bottom of the atomizer.
As for the coils, the kit is compatible with Eleaf GX coils. 2 are provided :
A GX Dual Mesh coil with a value of 0.2 ohm (50-80 watts)
A GX Mesh coil with a value of 0.5 ohm (25-45 watts)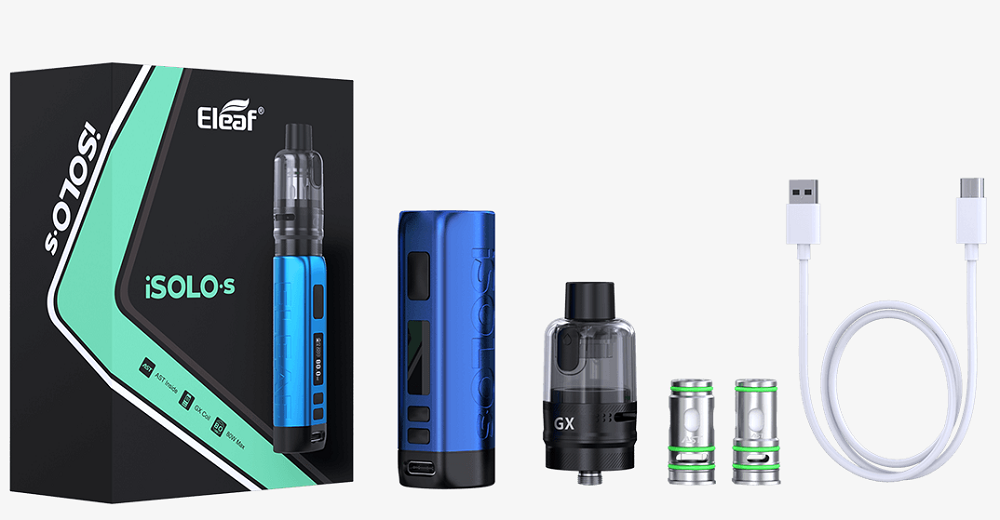 Eleaf has done a great job here, mixing aesthetic qualities with technical performance. Beginners and intermediate users will be delighted.
Content :
1x iSolo S
1x GX Tank (5 ml)
1x GX 0,2 ohm coil
1x GX 0,5 ohm coil
1x USB Type-C cable
1x warranty card
2x user manuals