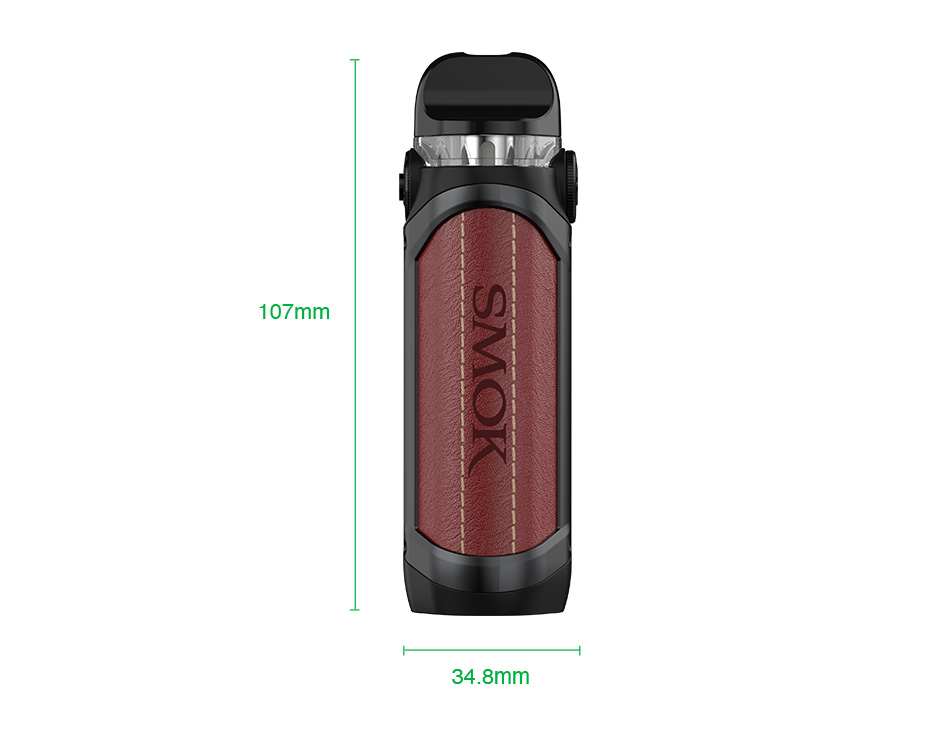 Smok offers you a pod kit with the most fascinating skills. The IPX 80 kit has dimensions of 107 x 34.8 x 34.5 mm for a weight of 130g. At a glance you can recognise Smok's signature on this kit.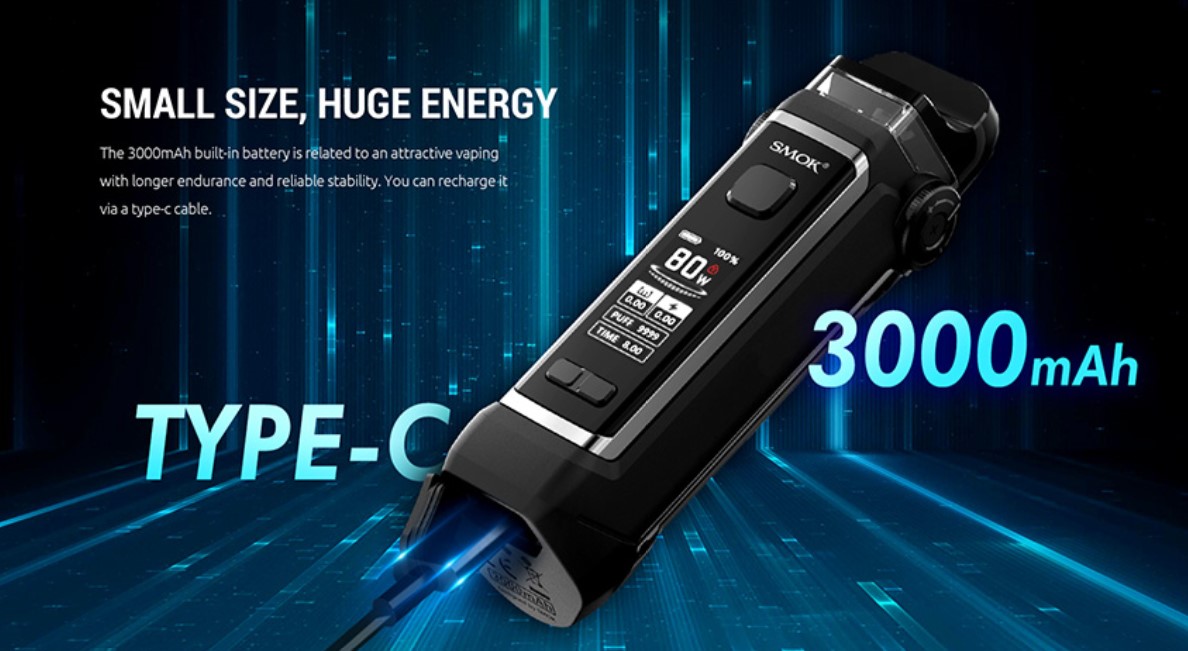 Le kit IPX 80 intègre une batterie de 3000mAh qui se rechargera facilement à l'aide du câble USB type-C fourni. Avec cette batterie, le vapoteur bénéficiera d'une très bonne autonomie pour son quotidien dans la vape.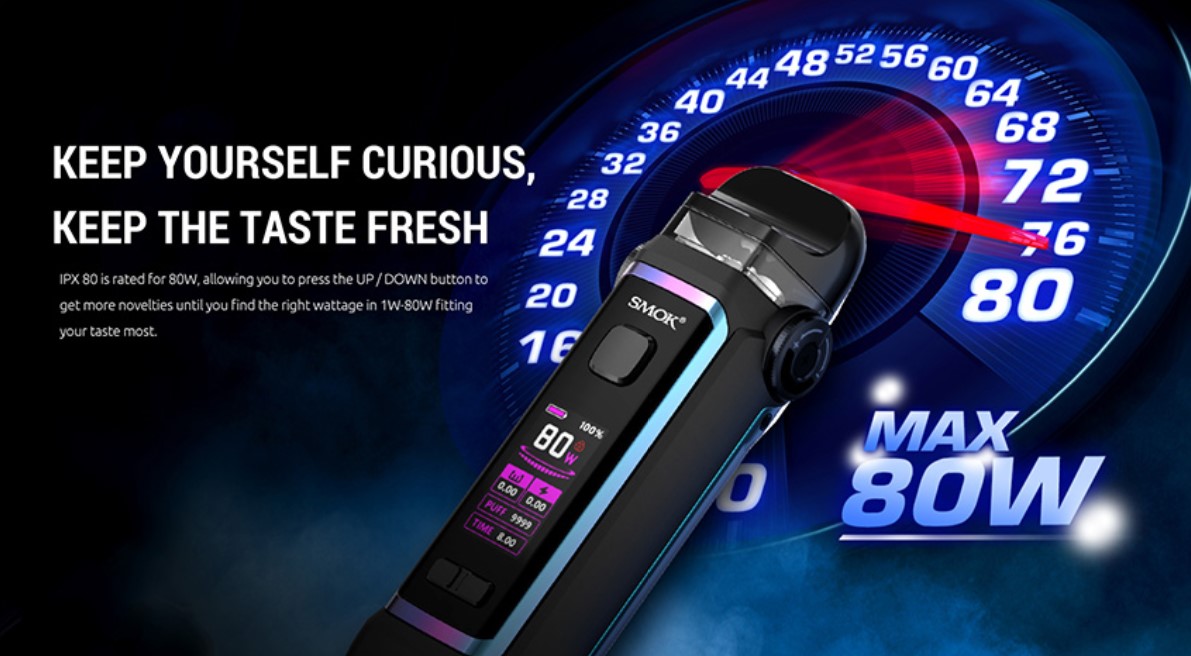 This kit has a 0.96″ screen and two variation buttons that will allow you to easily view all the kit's features. Moreover, it will be possible to change the colour of the screen to allow it to suit your personal taste. With this screen and these buttons, you will also be able to adjust the power between 1 and 80W.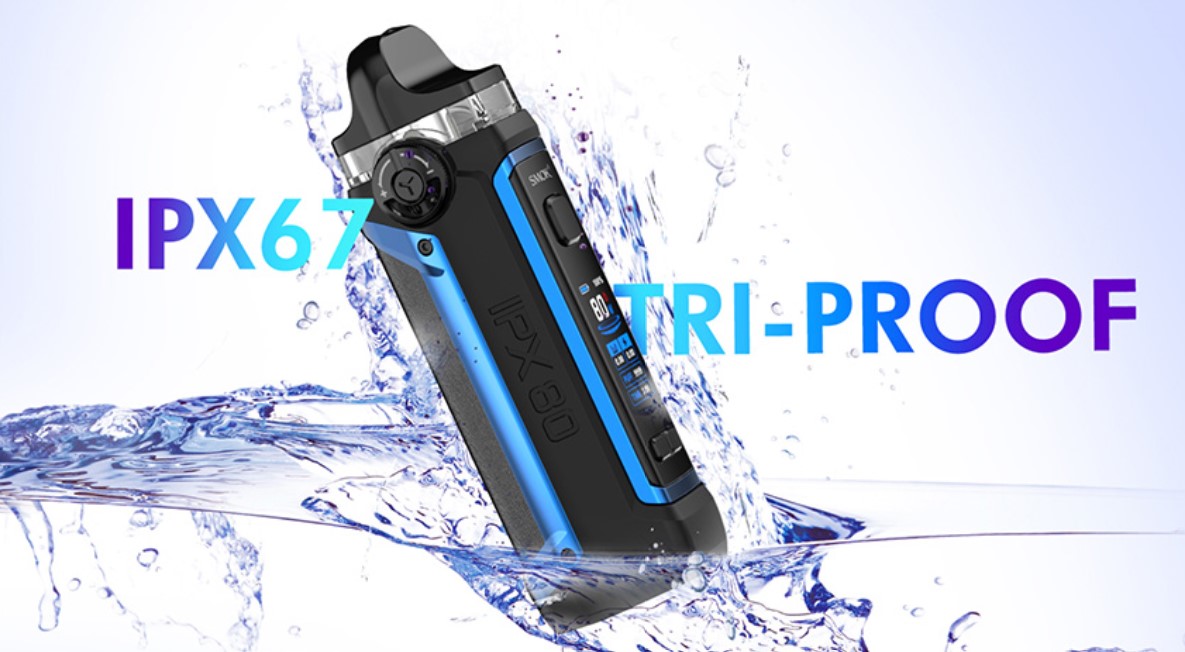 The IPX 80 kit also has the advantage of being guaranteed waterproof, making it an ultra-resistant kit.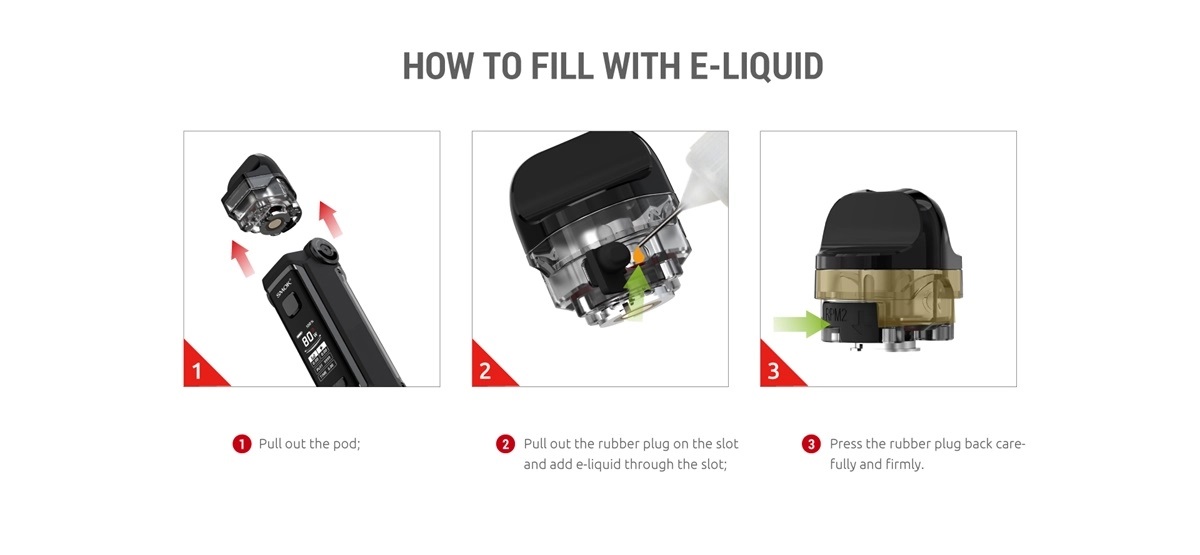 .The IPX 80 kit uses a 5.5ml refillable cartridge on the side. Indeed, all you have to do is remove the silicone cap that closes the filling hole.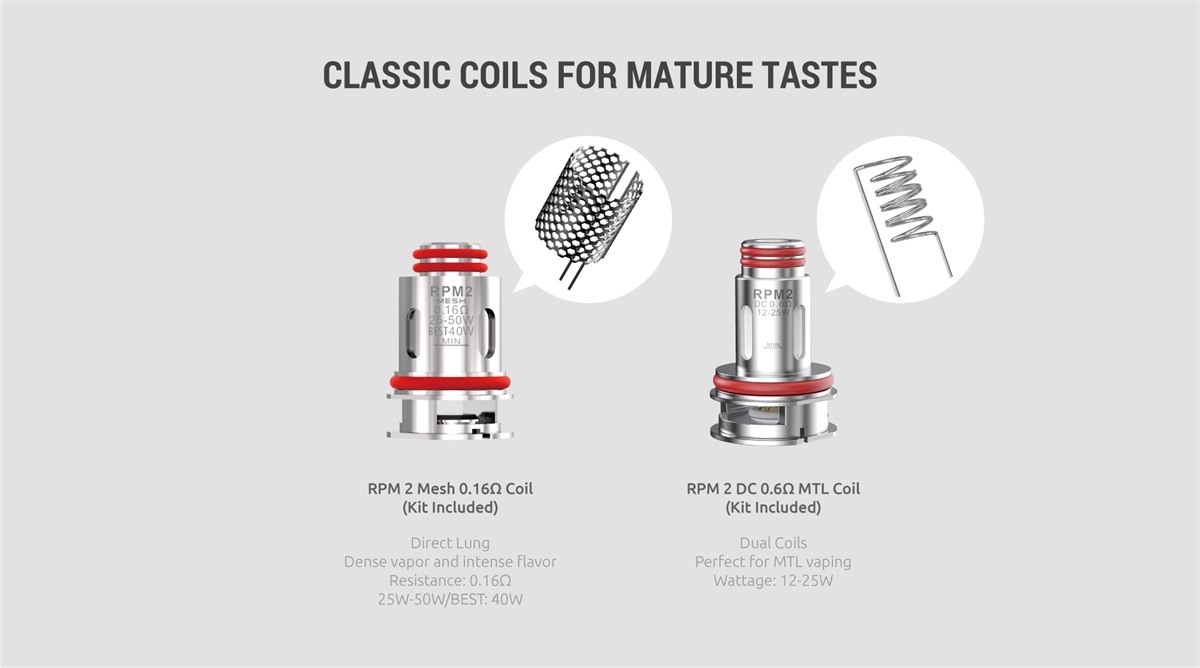 This cartridge is compatible with RPM 2 coils, giving you a wide range of choices to adapt your vape to your desires. Moreover, the kit is delivered with two RPM 2 coils, one of 0.16ohm and one of 0.6ohm.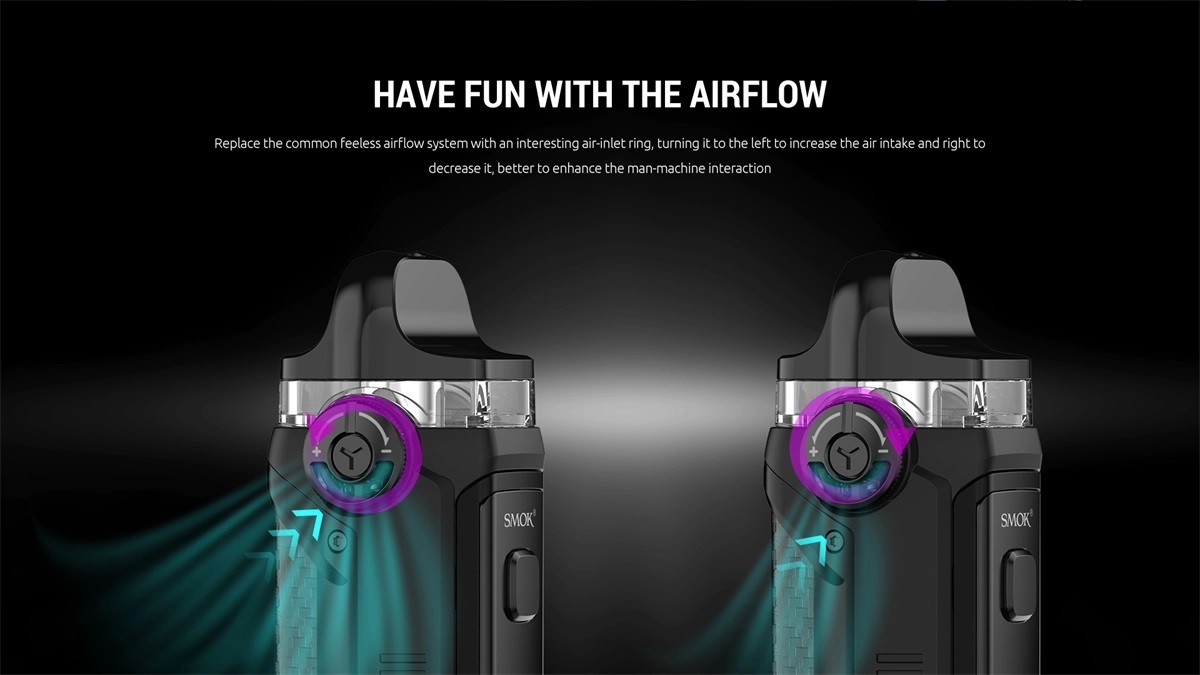 In addition, it has an adjustable air flow system with two rings located on the sides of the kit.
Features
Dimensions: 107 x 34.8 x 34.5 mm
Weight: 130g
Built-in battery: 3000mAh
Modes of operation : VW
Power range: 1-80W
Voltage range: 0.5-4.0V
Resistance range: 0.15-3.0ohms
Load current: 1.4A
0.96″ customisable colour screen
Capacity : 5.5ml
Lateral filling
Coils supplied: RPM 2 Mesh coil 0.16ohm / RPM 2 DC coil 0.6ohm
Compatible coils: all Smok's RPM 2 coils
Complete set of electronic protections
Adjustable air flow system
Charging via USB type-C cable
Contents
1 x IPX 80 kit
1 x RPM 2 Mesh coil 0.16ohm
1 x RPM 2 DC coil 0.6ohm
1 x USB type-C cable
1 x user manual