Aesthetics that stand out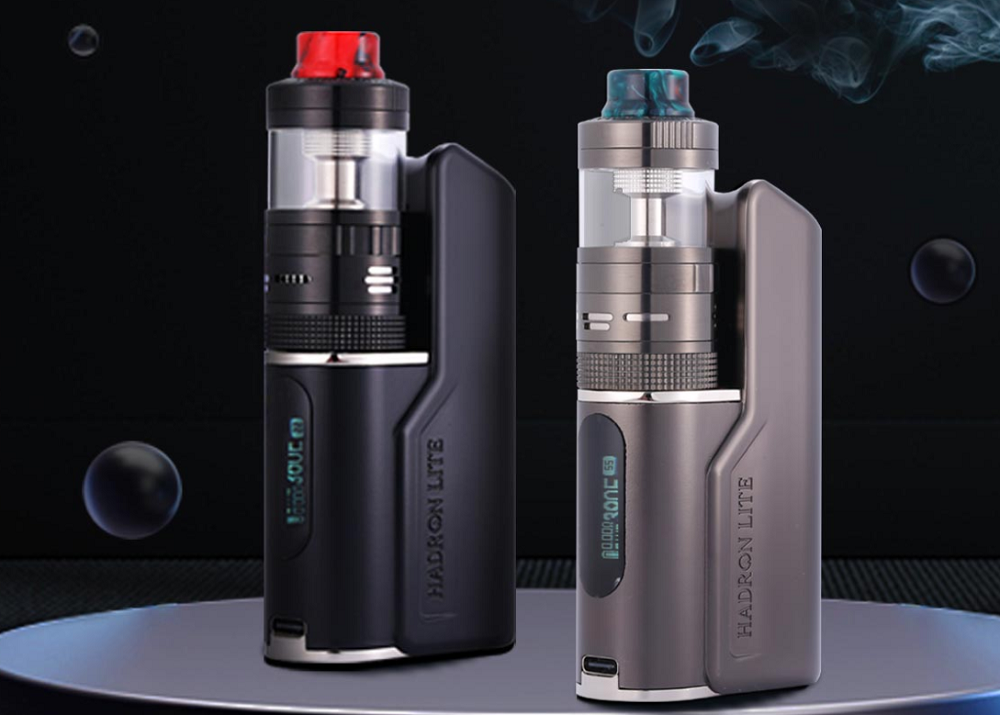 Steam Crave did not lack inspiration when creating the Hadron Lite Combo. Anyone who sees it can't help but be impressed by the shape the manufacturer has given it. It measures 88 x 52.5 x 28 mm (without the atomizer), weighs 123 g (also without the atomizer) and benefits from zinc alloy as construction material. This is a robust, light and compact kit that the user will be able to take wherever he wants.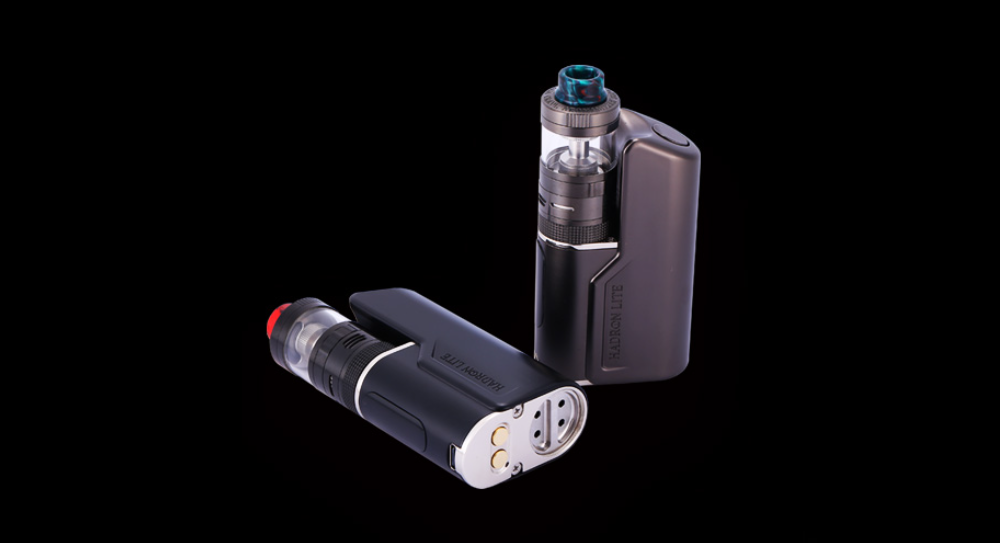 But this model is not only a perfect model for mobile users. It also has an original aesthetic with this atomizer parallel to the location of the battery. In addition, a screen on the front adds to the visual quality of the whole.
A state-of-the-art technology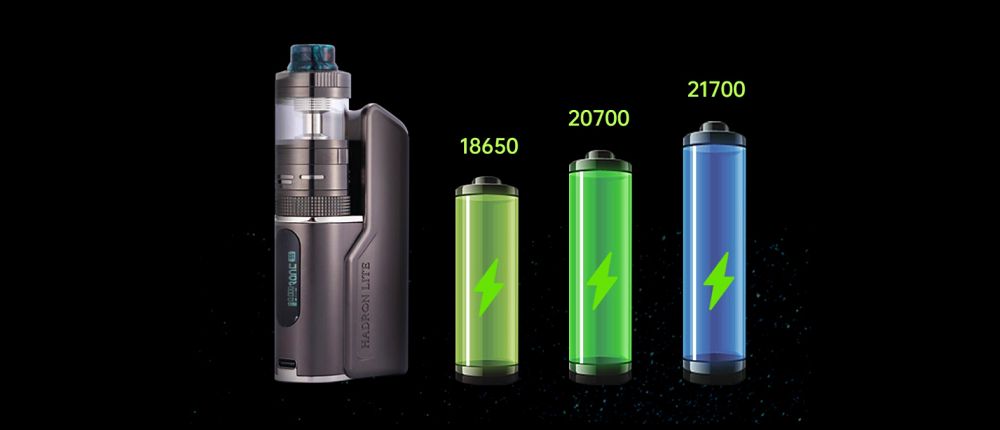 Equipped with the SC 607 chipset, the Hadron Lite Combo is powered by a single battery (not included). This battery can be an 18650, a 20700 or a 21700 and is charged with a USB type-C cable (included). However, it is advisable to use an external battery charger.
The power can reach 100W and there are 4 operating modes :
VW mode (variable power between 5 and 100W)
VV mode (variable voltage between 1 and 8V)
Bypass mode
TC mode (Ti, Ni, SS / Temperature variable between 100 and 315°)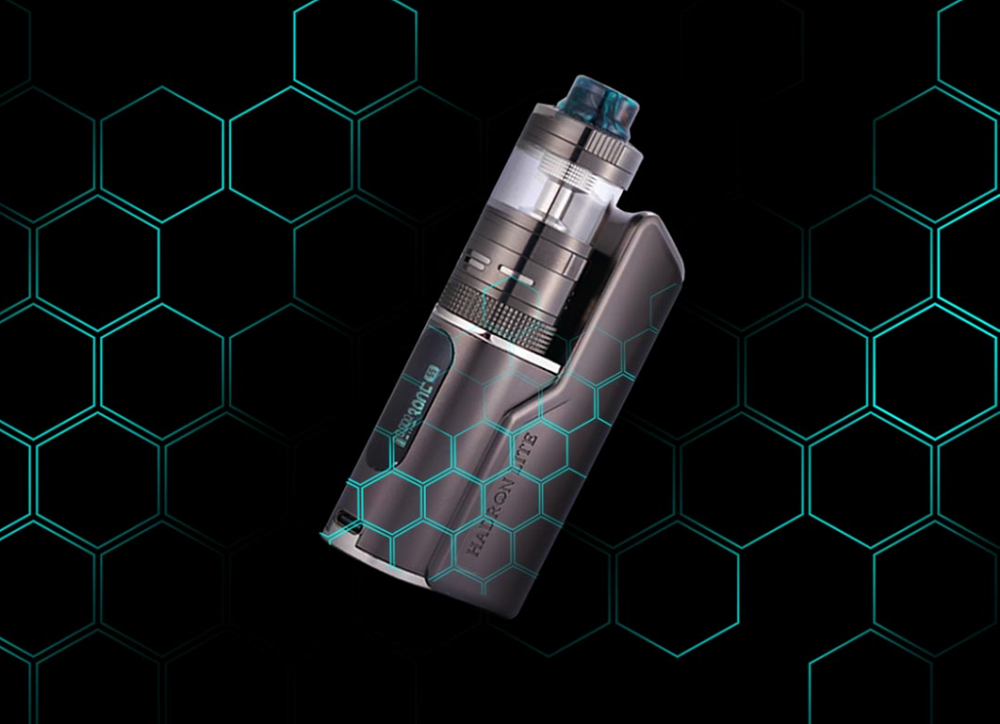 Otherwise, the kit has only the main button – ergonomic – and the "+" and "-" buttons underneath its base. The display is a 0.69″ OLED screen. It displays the vaping data. Finally, the kit offers 7 safety features. Among them, there is a device against short circuits, a device against inhalations that are too long (over 10 seconds) and a device against coils that are too weak. It should be noted that the box accepts coils with a value between 0.1 and 3 ohms.
The Aromamizer Supreme V3 as an atomizer
To form this kit, Steam Crave has added a high-level atomizer to the Hadron Lite box : the Aromamizer Supreme V3. Its capabilities are indeed impressive. It is a RDTA with a capacity of 5 ml (with a straight glass) or even 7 ml (with a bubble glass). Its diameter measures 25 mm, it is filled from the top and it is equipped with an adjustable airflow consisting of multiple perforations.
But where the Aromamizer Supreme V3 shines the most is in its versatility. We are dealing here with a rebuildable atomizer that can be single coil, double coil or dripper. Because if a single coil deck is pre-installed, the user can replace it by a Mesh deck or by a postless deck (both provided). The latter two have a special pin that allows the atomizer to be transformed into a squonk.
Finally, it should be noted that the box is equipped with a 510 spring-loaded connector, which makes it possible to attach numerous atomizers. Their diameter should not exceed 25 mm.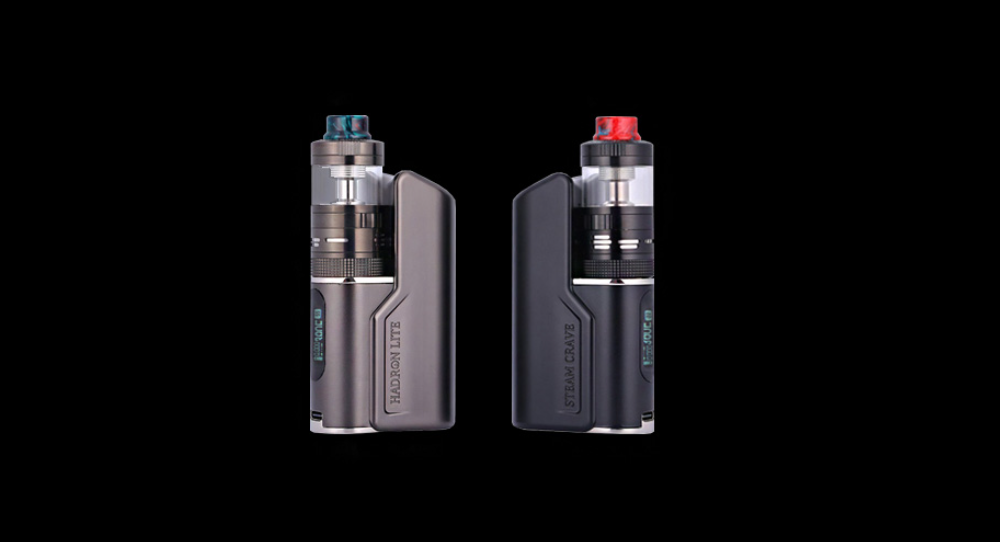 Steam Crave is no stranger to creating memorable designs. With the Hadron Lite Combo kit, he strikes again, giving birth to a sublime kit, generating sweet flavours, intended for a DL draw and designed for experienced users. A faultless performance from this genius manufacturer.
Contents :
1x Hadron Lite mod
1x Aromamizer Supreme V3 (with single coil deck and 5 mm chimney installed)
1x Type-C USB cable
1x 18650 sleeve
2x 21700 battery wraps
1x Bubble glass (7 ml)
1x 7mm chimney
1x 510 drip tip adaptator
1x Mesh deck
1x Postless deck
1x bag of O rings
1x Allen Key
2x Steam Crave stickers
2x User Manuals