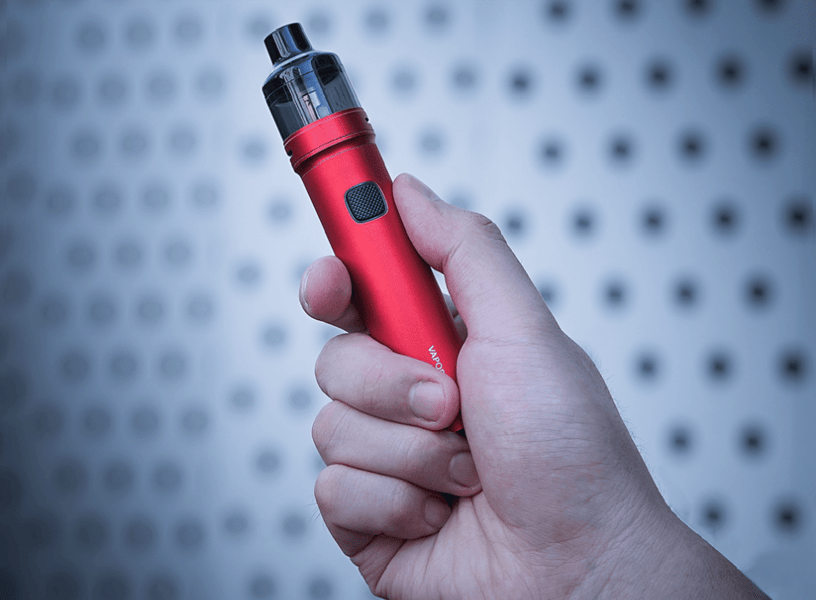 The GTX GO 40 kit is only 110.3 mm high and has a diameter of 22 mm. Small and tubular in shape - convenient for handling - it can be easily stored in a bag or pocket and can be carried anywhere. Its designers, eager to please you, offer it in five colors: black, blue, matte gray, red and rainbow. All you have to do is choose from this pool of beautiful colors.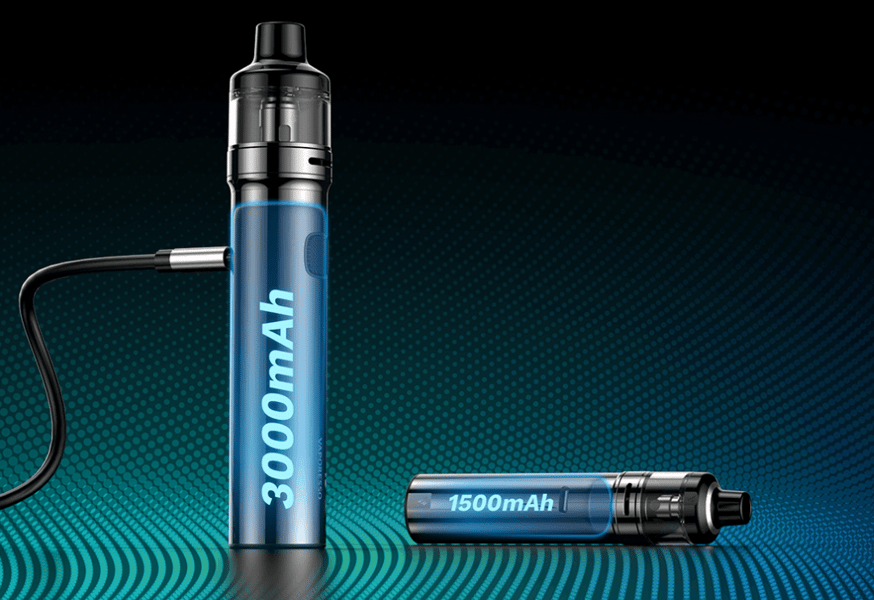 With the GTX GO40 kit, 40W of power is available to you and the built-in 1500 mAh battery charges via a (included) USB-C cable.
At the top is the GTX Pod 22 cartridge. It has a capacity of 3.5 ml. It fills from the top after unscrewing the top cap and accepts coils with a minimum value of 0.3 ohm. Turn it and you will adjust the airflow. In passing, we note that Vaporesso provides, with this kit, a GTX-2 coil with a value of 0.6 ohm. This coil is used with a power of 26 W. In addition, the GTX coils are entitled to the technology known as Triple S, which prevents leakage of e-liquid.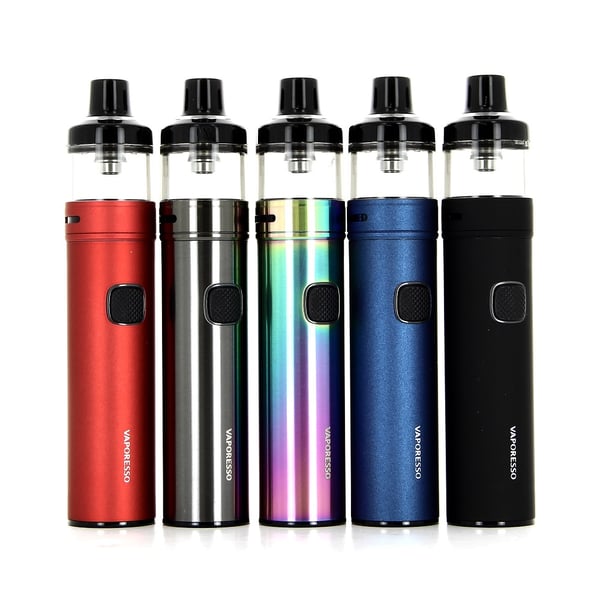 As for the use, the designers have taken care of its simplicity. You will not have to make any adjustments. The kit GTX GO 40 has only one button. Click it five times and you can use your e-cigarette. As for the power (from 5 to 40 W), it adapts automatically to the coil installed. Admit that it is simple.
The GTX GO 40 kit also allows an open draw and therefore a dense vapor. So if you like direct inhalation, this kit is for you.
Contents:


1x GTX GO 40


1x GTX Pod 22 cartridge


1x GTX V2 0.6 ohm Mesh


1x USB-C type cable


1 user manual