Eleaf offers a new all-in-one kit named Glass Pen. The Glass Pen has dimensions of 19 x 105.5 mm and weighs only 57g. It is undoubtedly an extremely light and compact kit that can accompany all vaporizers in their daily life. The ultimate detail in its design, the Glass Pen kit is equipped with a cap connected to a chain that prevents dust from getting into its drip tip, while protecting it from blows.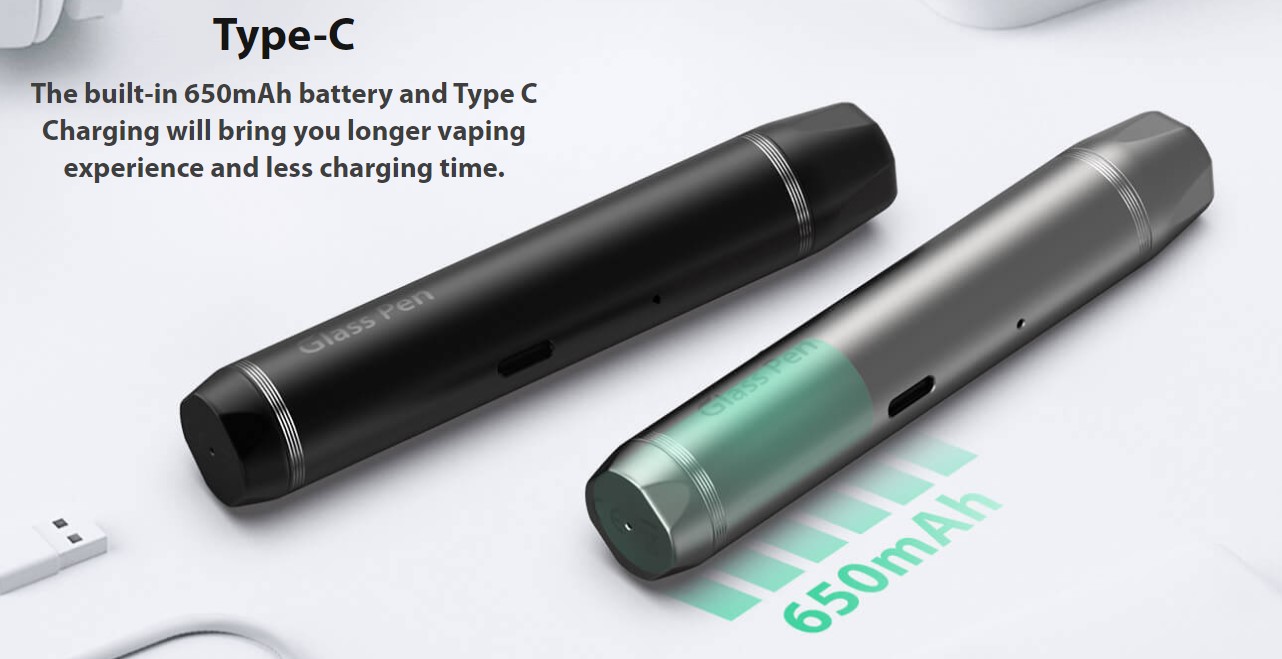 To operate, the Glass Pen kit integrates a 650mAh battery that can be recharged with a USB type-C cable.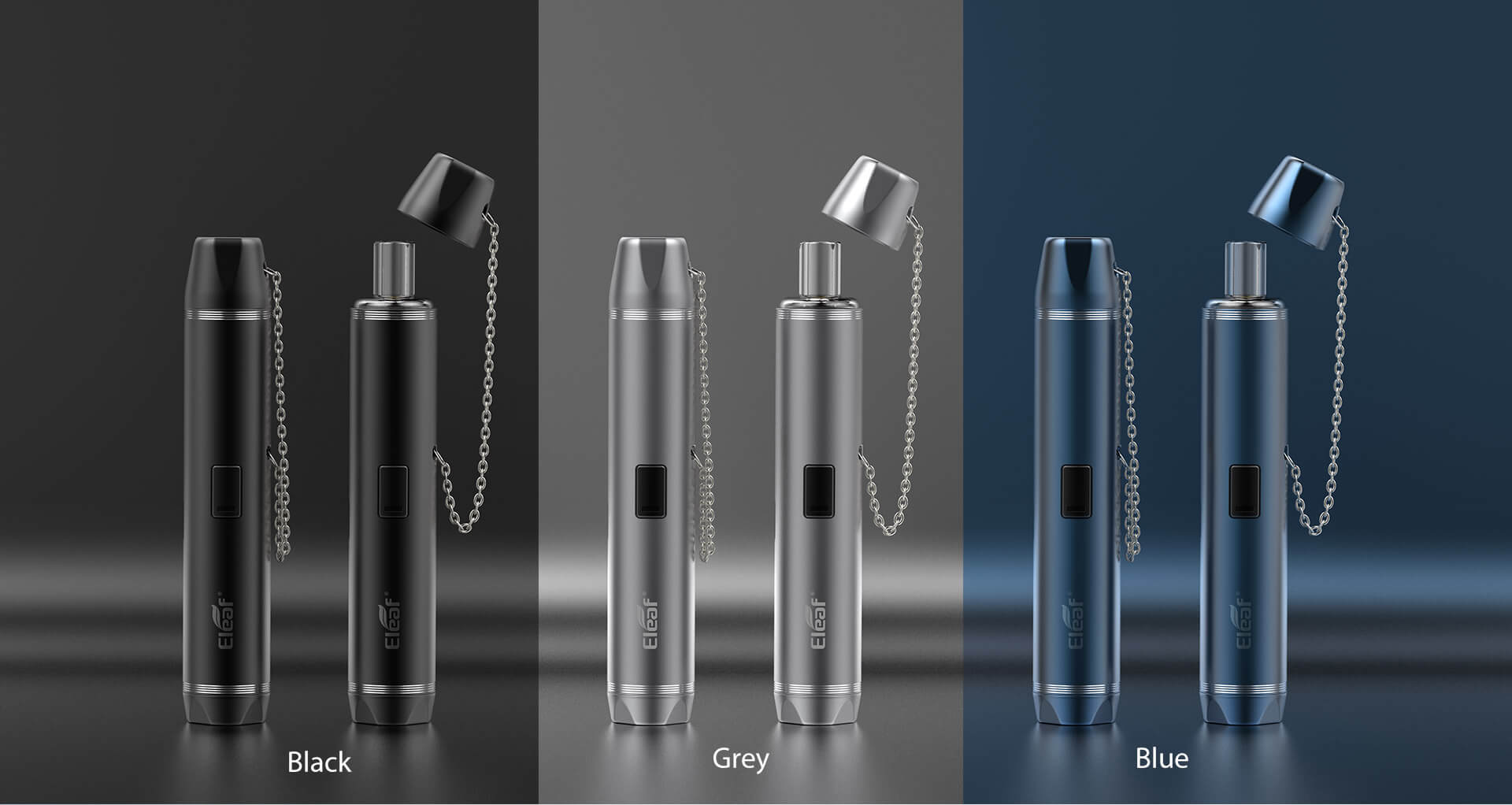 The operation of this kit is extremely simple. Indeed, there is neither screen nor variation buttons. In fact, it has a single fire button to turn the kit on and off but also to vaporize. It also has a LED that allows you to easily understand the remaining battery level.

The Glass Pen kit uses a 1.8ml pod that can be filled from the side by removing the small silicone cap. Its airflow system is not adjustable, so it offers a tight and tasty cup for indirect inhalation. The Glass Pen kit is the perfect electronic cigarette for first-time smokers looking for simplicity.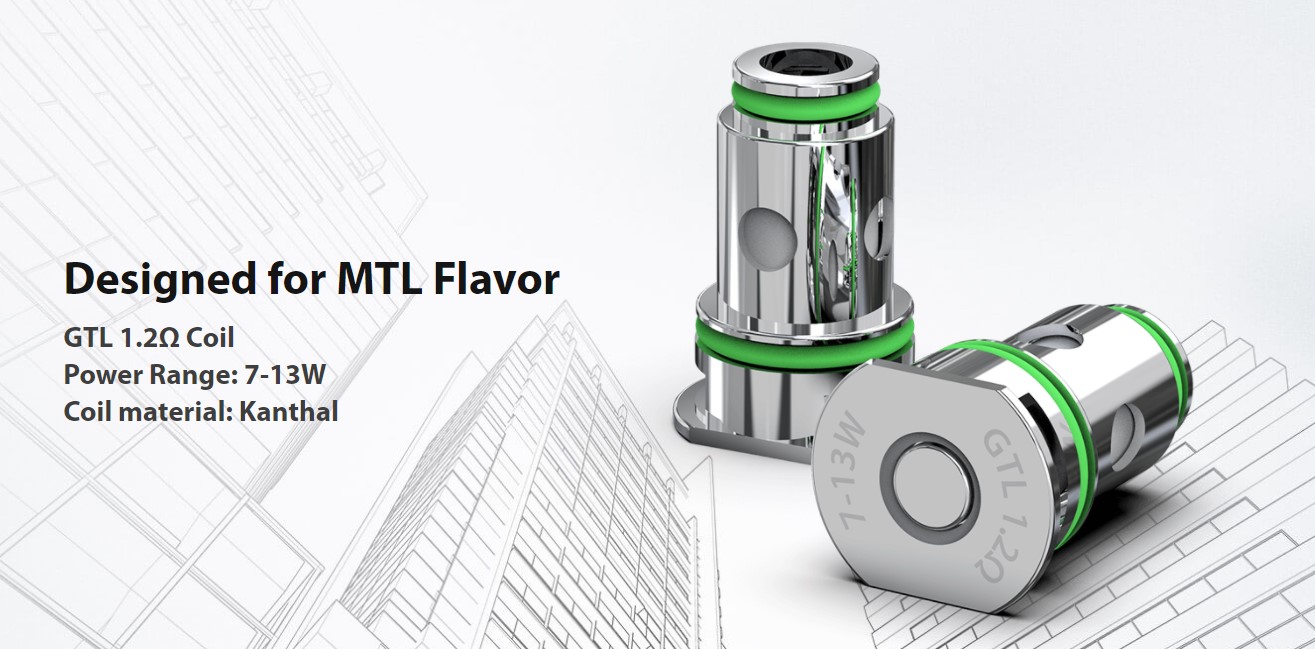 Finally, the Glass Pen kit pod uses Eleaf's GTL resistors. It is delivered with two GTL resistors of 1.2ohm (7-13W), which makes it possible to offer a tight vape ideal for beginners.
Features
Dimensions: 19 x 105.5 mm
Weight: 57g
Materials: aluminum alloy / stainless steel
Built-in battery: 650mAh
LED battery level indicator
Capacity : 1.8ml
Lateral filling
Charging current: 5V/0.6A
Charging via USB type-C cable
Compatible with all Eleaf GTL coils
Resistor supplied: MTL GTL 1.2ohm coil (7-13W)
Complete set of electronic protections
Delivered with a protective cap on the drip tip.
Content
1 x mod Glass Pen
1 x Glass Pen Pod
2 x 1.2ohm GTL coils
1 x USB Type-C cable
1 x user manual
1 x warranty card