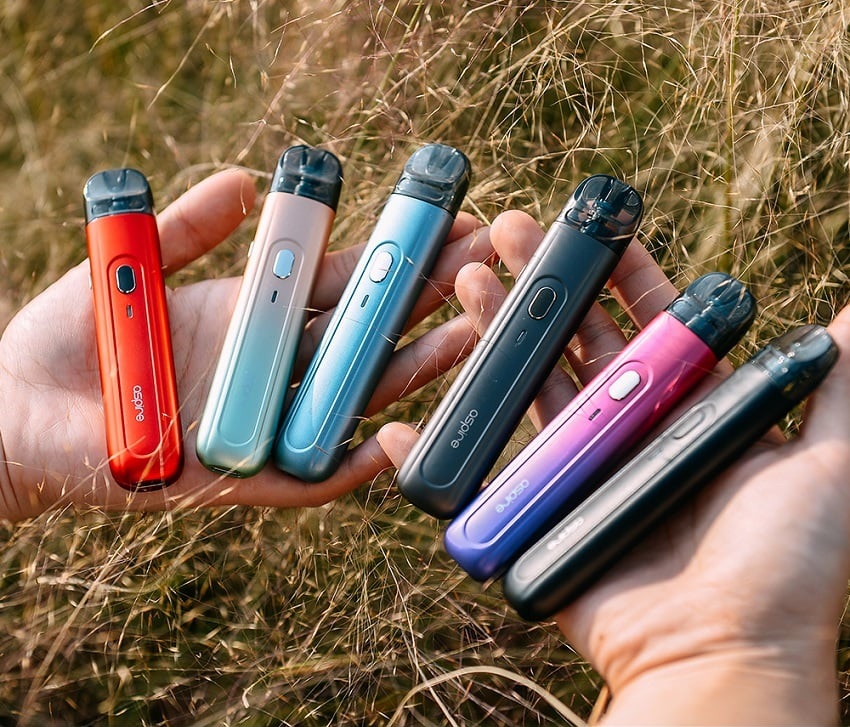 The Flexus Q is the latest find from Aspire. This pod has dimensions of 112.8 x 22.8 x 14.2 mm for 57 grams. Very thin, this kit is compact and offers a very pleasant grip thanks to a long shape and rounded edges.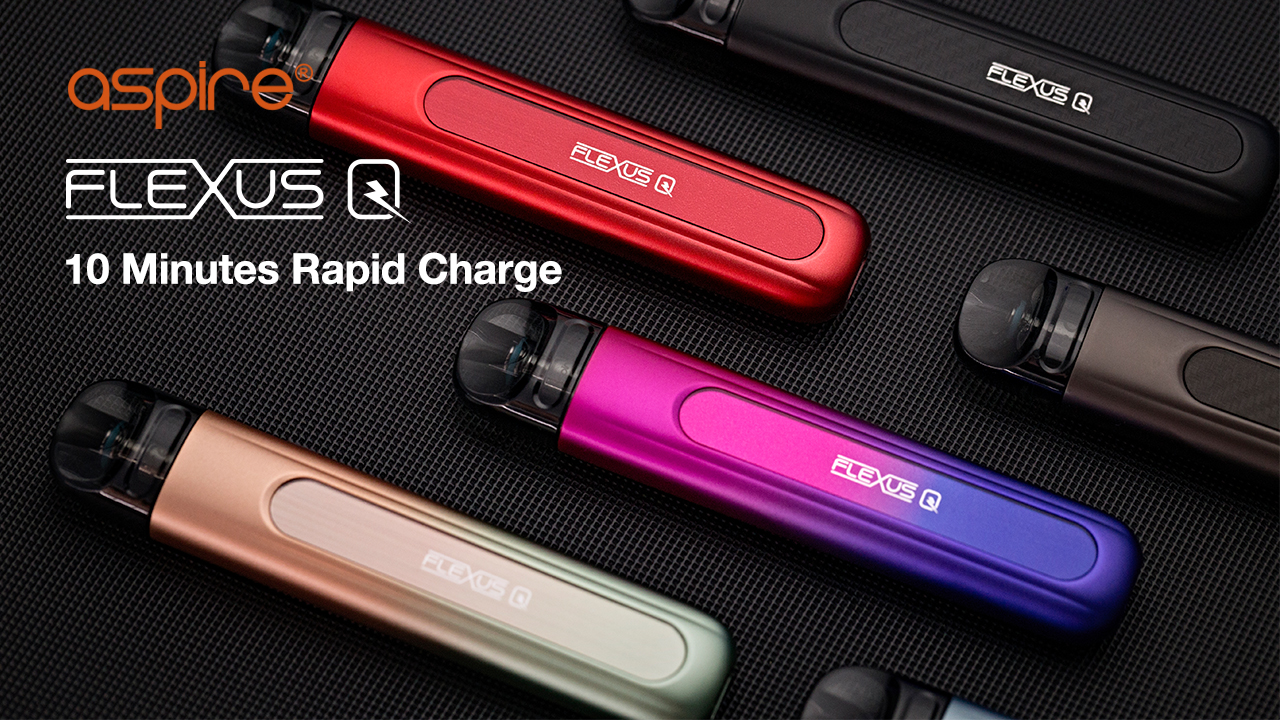 The Flexus Q pod kit is equipped with an built-in 700 mAh battery. The particularity of this battery is its very short recharging time. In 10 minutes, the Flexus Q can go from 0 to 80% of charge.
A LED indicator is present under the activation button of Flexus Q. It allows you to change the operating mode. This kit has three modes: Low, Mid and High. For the first, the LED lights up red, blue for the second and finally green for the last.
To vape, it is possible to press the fire button and pull, but it is also possible to simply inhale. The pod is then activated automatically.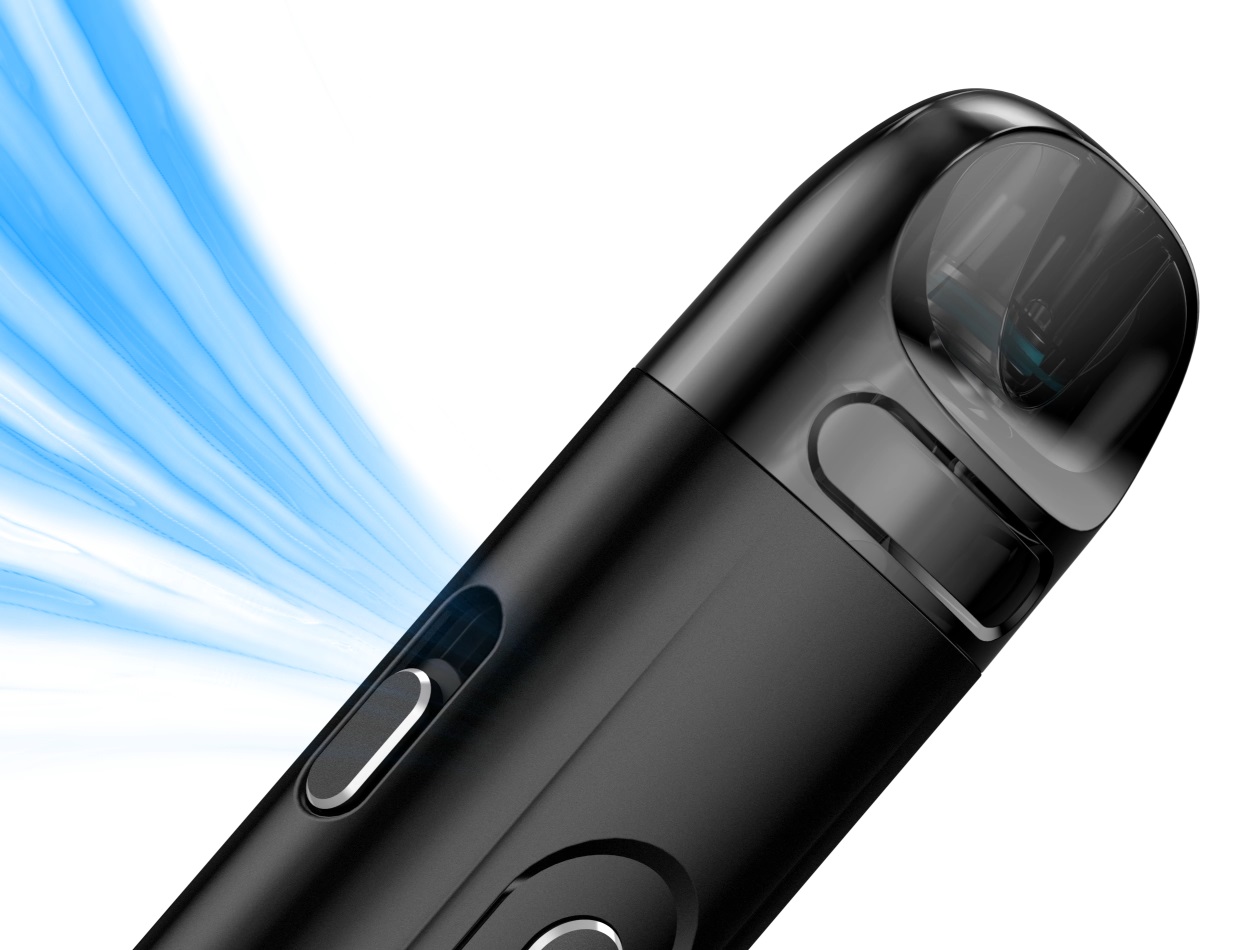 Intended for a MTL vape, this kit is easy to use and has an adjustable airflow to obtain a more or less tight draw. The cartridge associated with this kit has a capacity of 2ml and is compatible with Flexus Q coils in 0.6 and 1 ohm. These two coils are provided in the kit
Contents :
1x Flexus Q
1x Flexus Q cartridge (2ml)
1x Flexus Q coil (0.6 ohm)
1x Flexus Q coil (1 ohm)
1x USB Type-C cable
1x User Manual