The smaller Feelin kit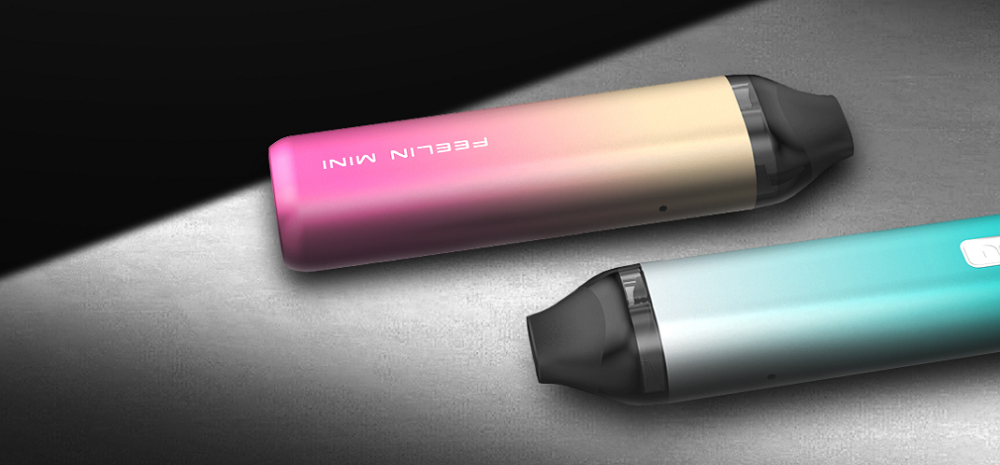 Nevoks has already done a great job with the Feelin kit, and now they are going one step further with this Feelin Mini kit. As its name suggests, it is a miniature version of the previous one. Its dimensions of 90 x 25 x 15 mm and its weight of 29 g attest to this. It can therefore be carried easily, particularly thanks to its slimness which allows it to be stored in a pocket.
The Feelin Mini kit is also designed in PCTG, polycarbonate and ABS – materials that result in its low weight – and an aesthetic that focuses on sobriety with straight lines, curved angles and a touch of brilliance with the presence of the logo at the bottom of the battery. On the other hand, such lines ensure a good grip.
A perfect pod for beginners
Anyone new to vaping will be delighted with this kit. Its integrated 750 mAh battery – rechargeable via the included USB Type-C cable – provides enough power for a whole day of vaping. An LED indicator on the front panel shows the remaining charge level.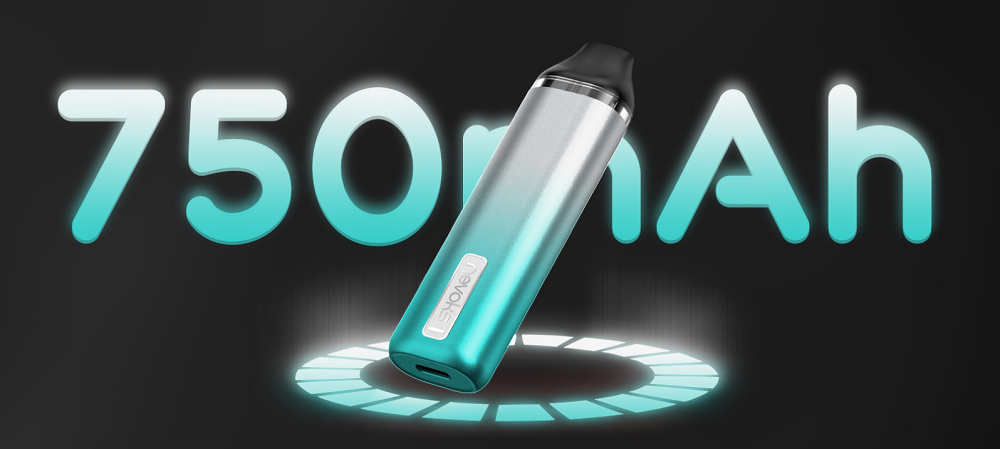 As for the power, it varies between 10 and 18W. It is therefore a moderate power, in other words a perfect power for beginners. Moreover, it is automatically adjusted according to the coil and this is one of the strong points of this pod. Indeed, nothing is required from the vapoteur to use it. The latter will only have to inhale to activate the device. There are no buttons to press. There is no screen to consult.
In addition to this ease of use, there is also safety. Nevoks has equipped the Feelin Mini with 5 protections, namely :
Overtime protection
Over discharge protection
Short-circuit protection
Low voltage protection
Overcharge protection
2 ml cartridge
This pod has the Feelin Mini cartridge. It is made of PCTG and TPU, has a capacity of 2 ml and is filled from the side after removing the silicone tab that closes the filling hole. As for the drip tip, it provides undeniable comfort to the lips.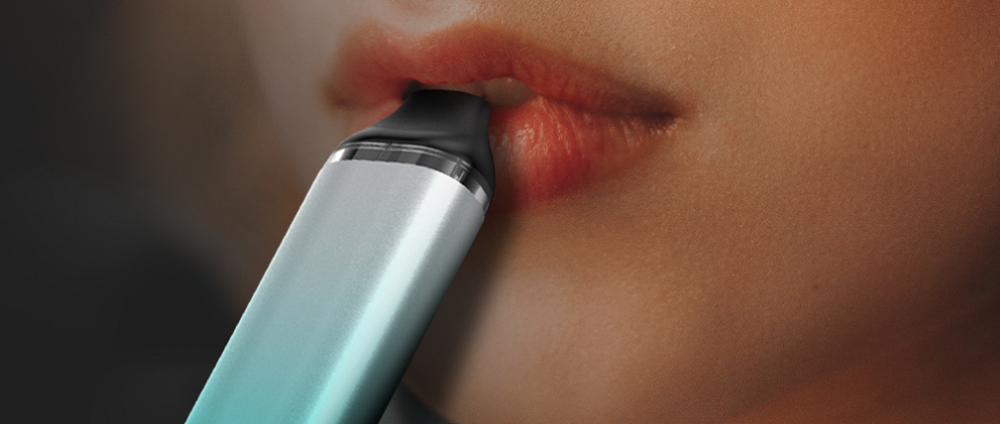 The kit also has an airflow located on the side of the battery. It is also adjustable and this adjustment is made by turning the cartridge 180°. This allows the user to choose the nature of their MTL draw, i.e. tight or loose.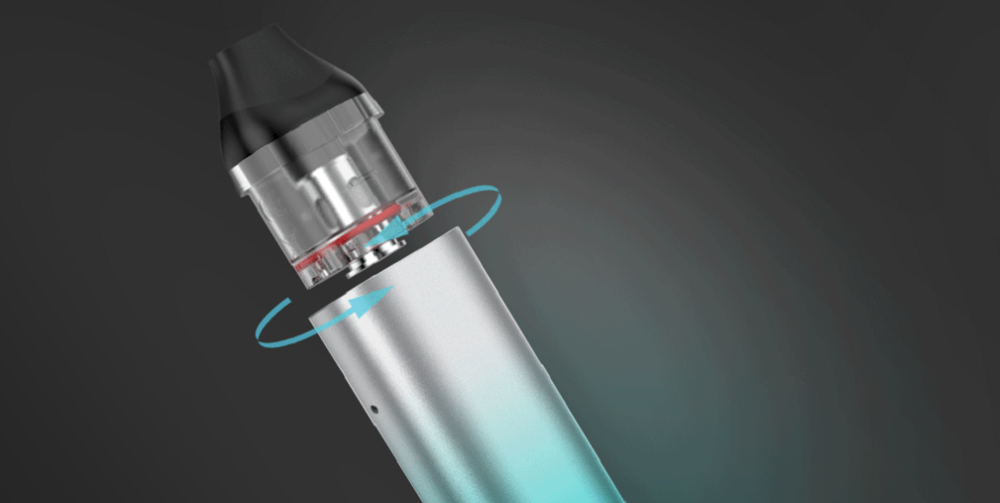 Finally, there is compatibility with Nevoks' SPL-10 Mesh coils, except for the one with a value of 0.6 ohm. The compatible coils are therefore :
SPL-10 Mesh coils of 0.8 ohm (13-18W). They are ideal for a looser MTL vape
SPL-10 Mesh coils of 1 ohm (10-13W). They are ideal for a tighter MTL vape
Note that a 0.8 ohm coil is included.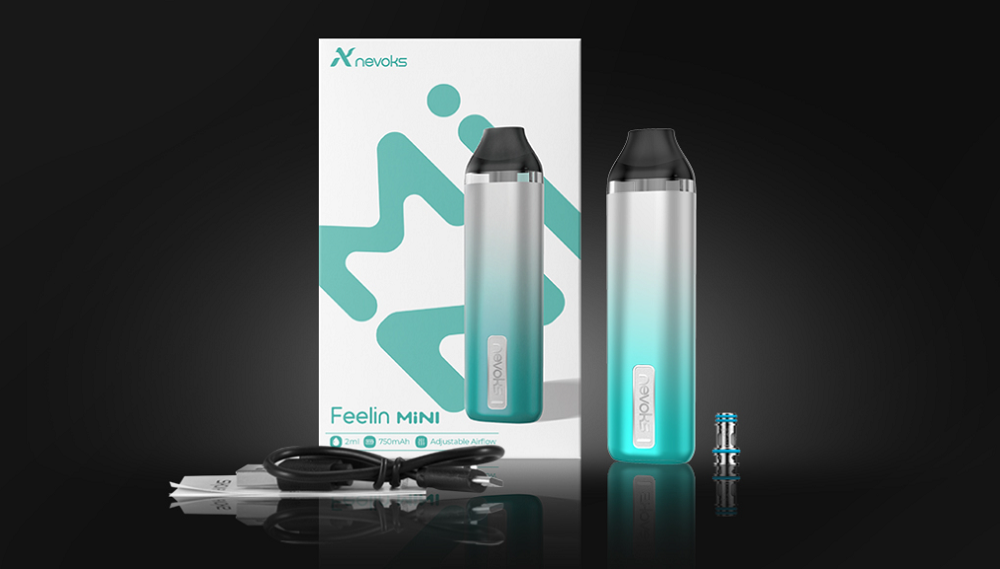 So isn't the Feelin Mini kit from Nevoks the perfect electronic cigarette for beginners ? The answer is definitely yes. And if they will be delighted, experienced users will also find their happiness if they are looking for a support kit.
Contents :
1x Feelin Min device
1x Feelin Mini empty cartridge (2 ml)
1x SPL-10 Mesh coil 0,8 ohm
1x Type-C cable
1x warranty card
1x User manual